Snacks and sports go together like blue skies and sunshine. It's hard to imagine watching a game with your besties without bowls of something tasty and quick to crunch down on. Whether thrown in the air in victory, dashed to the ground in defeat – or held motionless in front of open mouths in those tense moments where it could go either way – snacks are always in the picture.
And tasty treats are not only to be found in the hands of enraptured spectators. For athletes, both professional and amateur, quick and easy refueling is one of the pillars of their success. Before, during or after play, the right food can be critical for success.
This year, the tournament, a highlight for millions of football fans all over the globe, will be happening in Qatar for the first time. In fact, this is the first time that the games have been hosted by any country in the Arab world. The dry desert heat of Qatar is also the reason why this is the first world cup to be hosted in November-December. While the venue hasn't been without its detractors, this world cup is truly a mark of the international appeal of football and shows how sport can bring disparate cultures together.
Favorites to win this year are Brazil. With a strong track record, all the smart money will be on them and their games are sure to be among the most viewed. But fans will be keeping a keen eye on Argentina this year, too. Team captain, Lionel Messi, is considered to be one of the greatest footballers of all time. As this will be his final world cup chance, the pressure is on to add the distinguished trophy to his already impressive cabinet – something which has surely only increased since Argentina's shock loss to Saudi Arabia in their first game of the tournament.
Whether your team is playing or not, it's still fun to have a party and watch the big games. So, as the FIFA World Cup starts to heat up, SnackMagic is supporting fans and players everywhere with its enticing selections of curated gift boxes. Of course, when you're having a football party, you're going to need some tasty snacks and we have done all the work for you and gathered some of the best crowd please snacks.
Let's take a look at some of the fantastic choices at the fingertips of your friends and colleagues from around the world.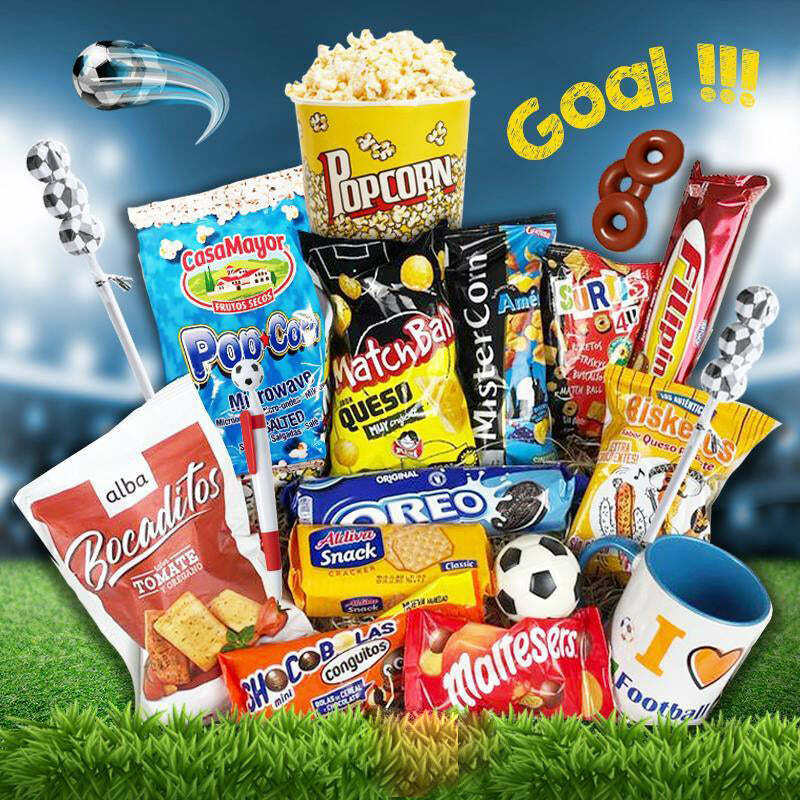 This box from Spain has been specially put together for die-hard football fans! It has everything you or your friends could ask for while taking in a game, including popcorn, cheese crackers, Oreos, and a whole lot more! It even has a cool I-heart-football mug that you can use long after the games have finished as you relive those memories. For the true fan of football, it's not just a game but far more. You'll be sure to keep your spirits up & passion high as enjoy your favourite matches while munchies on the goods in this box.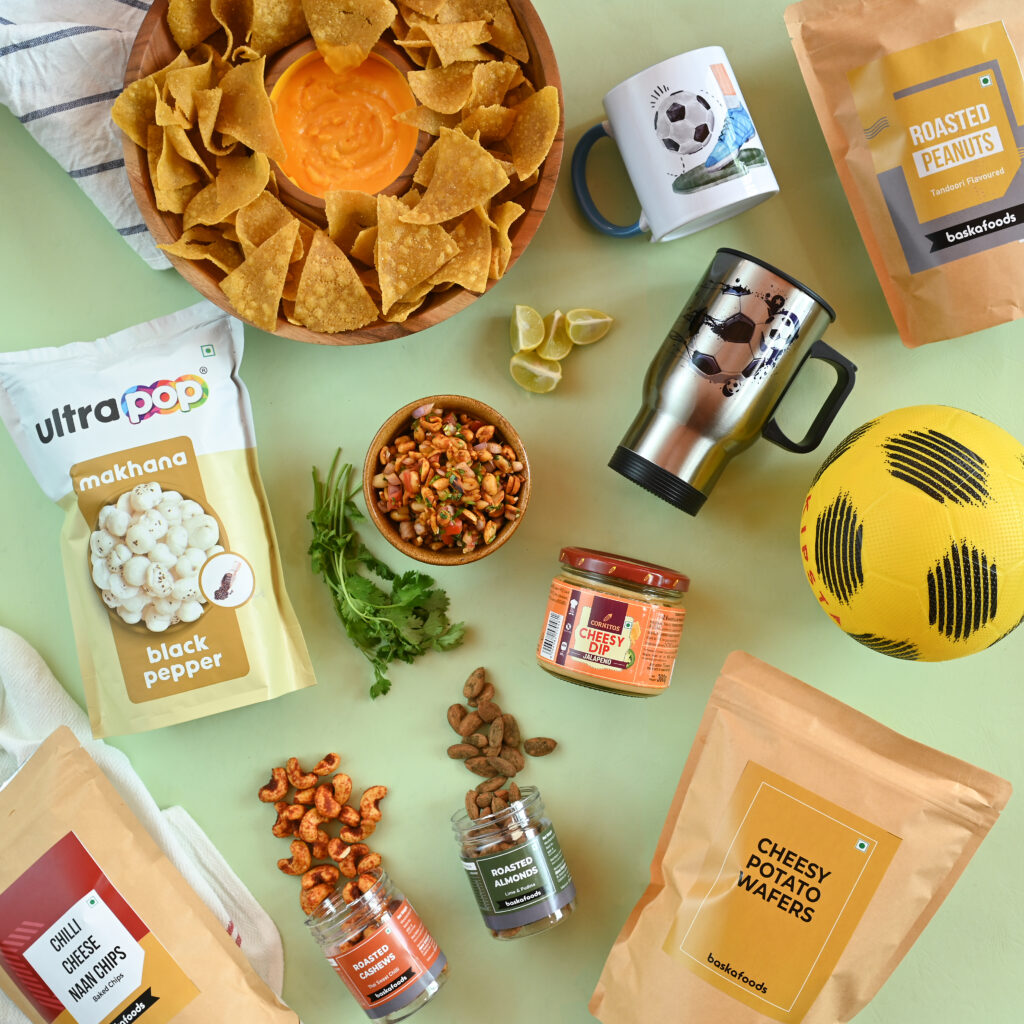 If you are a football fan in India then this is the box for you. Your football spirit will be soaring high as you watch with friends and family or even just by yourself. The box comes with cheesy potato wafers, chilli cheese naan chips, peri peri nachos with cheese dip, makhana, and a variety of peanuts such as cashews, almonds, and Tandoori peanuts. Enjoy the games with football-themed novelties such as a ceramic mug, an insulated mug, and a small football. Grab some snacks and get set in front of the TV!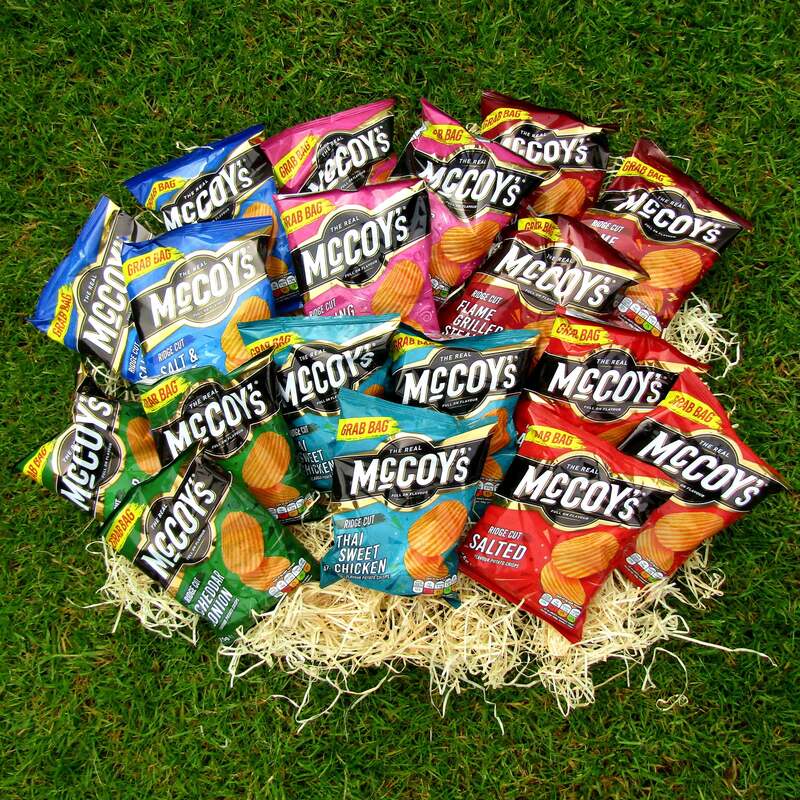 Crisps and football – it's a classic combination for a reason! Enjoy the crunch of McCoy flavours, classic and new, including grilled steak, sizzling prawns, cheddar and onion, and peri-peri, to name a few. Grab this McCoy box to make sure you, your family, and even your friends have enough to munch on during all the exciting games – you wouldn't want to miss that goal because you were out on a snack run, would you!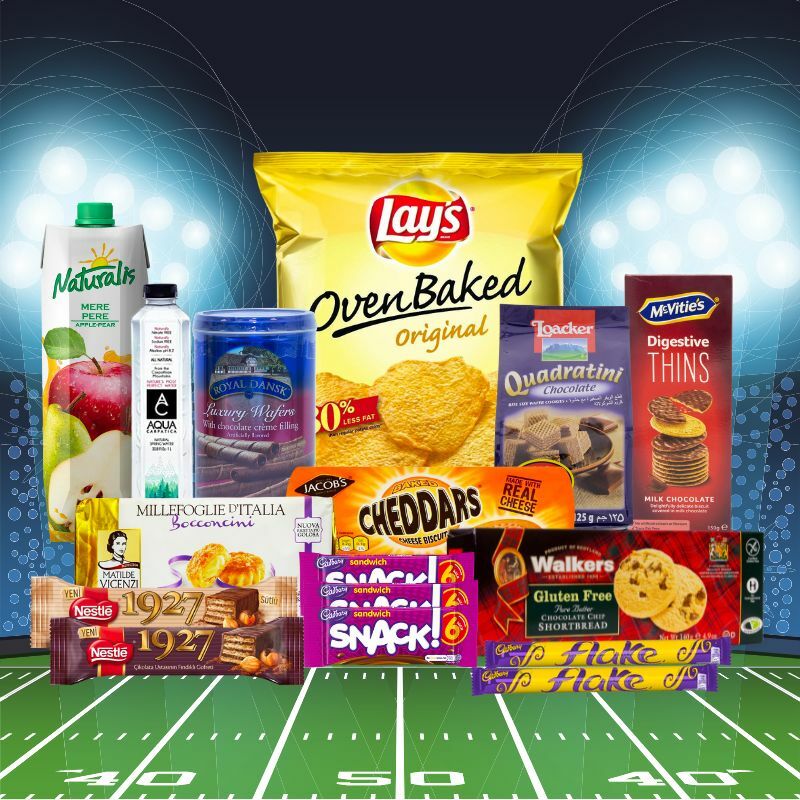 Hosts of the FIFA World Cup, many Qataris are enjoying this incredible sporting spectacle either at home or in the stadiums. This assortment box is packed with all sorts of delicious, individually serving snacks like Walkers Gluten-free shortbread cookies, Loacker Kakao wafer, Vicenzi Millefioglie D'Italia Bocconcini, and delightful Naturalis apple-pear juice, so you can drink without feeling guilty about the calories. There is always something for the snack and chocolate lovers at your party!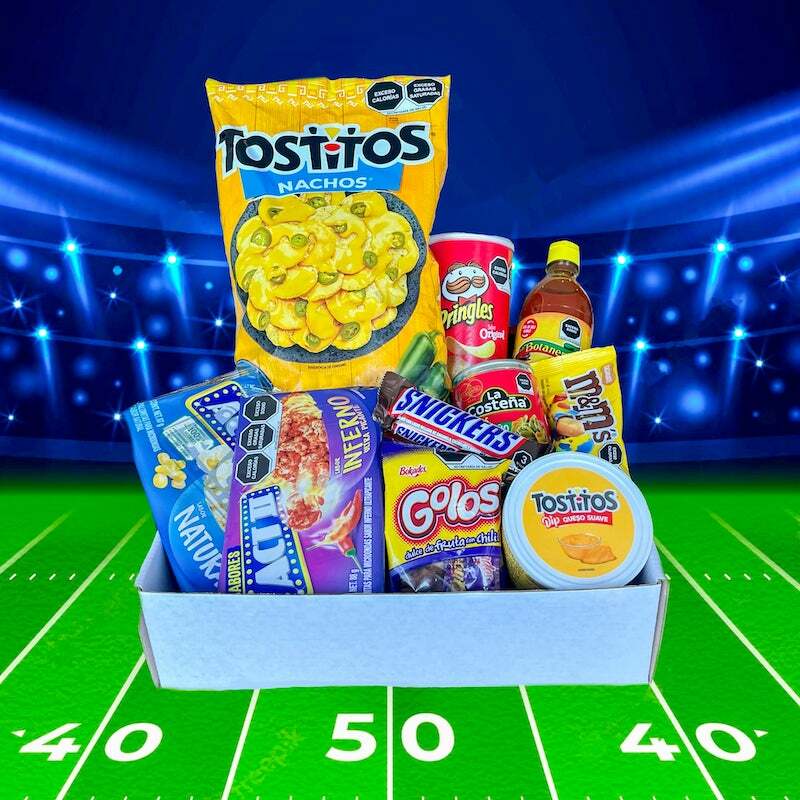 As in many other countries, football is the most popular team sport in Mexico and the national team qualified for every world cup since 1994. Will they go all the way this year? This box has everything you need to see you through many a game, including quick and easy nachos and spicy popcorn so that no one will go hungry during even the most thrilling game.
Win or lose, these snack stashes are sure to please any crowd when it's time to gather around for the game. Contact us if you're looking to treat anyone (or yourself!) anywhere in the world!