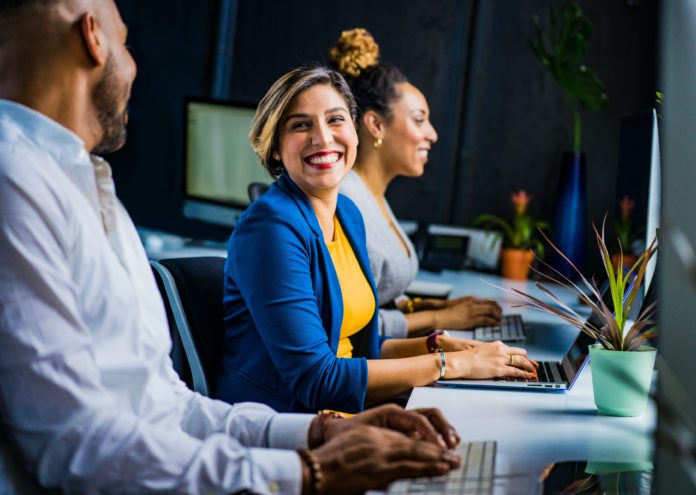 When life gets busy, two things keep almost everyone moving forward and reaching for the stars: energy and enjoyment.
You need the fuel to thrive during the daily grind, and you need to find time to be happy with the little things.
How can you land upon this unique, powerful combination? Look no further than healthy snacks!
With the snack ideas for adults (and kids) that we're offering at SnackMagic, you'll gain knowledge of stress-free choices of low-calorie treats that make you feel good and cure your cravings.
Most importantly, you'll also be increasing your chances to lead a happy life. After all, when you're making healthy food-based decisions, it's a reason to be ecstatic.
The World Health Organization claims that 80% of heart disease, stroke, and Type 2 diabetes cases could be–at least, partially–prevented if people ate healthier.
1. Use Your Healthy Afternoon Snack to Perform Better at Work
Did you know that–according to the Mayo Clinic–vegetarians/vegans typically consume fewer calories and less fat, and thus, are at a lower risk of heart disease than meat-eaters?
So, when you're at work and need to treat yourself to something delicious, why not have a snack that won't harm your health, weigh you down, or drain your focus? Why not turn to SnackMagic's vegan plant-based provisions?
This unique selection includes an irresistible Chocolate Chip Cookie Dough Bar, lip-smacking Maple Waffle, and the sinfully tasty Crispy Rice Dark Chocolate Bar (Plus more). Yes. These are indeed 3 healthy snacks, but they're so much more than that. They're mind-blowingly delicious healthy snacks for work that will give you the boost you need to excel in your day-to-day tasks.
Need further proof of the benefits plant-based low cal treats provide you at your job? This insider.com article takes a deep dive into how vegan-focused healthy snacks give you an added energy boost throughout the day.
There's also our personal wellness journey box. Like our vegan box, you can get the various selections individually delivered or bought in bulk, and you'll get an added burst of energy with every bite.
Also, we'd be remiss not to mention how the Mexican Hot Chocolate found in the wellness journey box is rich and layered with flavors.
2. Spice Things Up with These Healthy Snacks Recipes
It's important that you eat healthy snacks throughout the day because it helps ensure you won't overeat at mealtime, says MedlinePlus.
As such, healthy snacks recipes are a must. Delicious combinations add a bit more "oomph" to your food, ensuring you're motivated to eat enough throughout the day.
However, recent surveys show that 60% of Americans are so busy that they can't even enjoy life. So, if you're like most Americans, you need easy snacks to make in 5 minutes. Moreover, you need low-cal treats that tickle your tastebuds.
Fortunately, we've got some healthy snacks recipes for you with SnackMagic's recipe kits.
If you're in the mood for something warm and zesty, there's the White Bean Tomato Soup Kit. Need something for the big game? Try our Football Sunday Kit. Looking for a savory, cheesy experience? Then there's the Pizza Toppers Kit. Best of all? All of these are available for stress-free delivery with SnackMagic.
We're only scratching the surface with those examples. SnackMagic's recipe kits explore your entire flavor palette and provide gourmet-level satisfaction with low-calorie treats that take 5 minutes to make.
3. Learn About These Healthy Snacks to Buy For Your Kids
Recent findings show that children aged 2 to 18 years should be consuming under 25 grams of sugar per day. You'd be amazed at how quickly that adds up. For some context, an average-sized Mars Bar has 20 grams of sugar.
Sure, it's been proven that sugar doesn't actually make your kids bounce up the wall. However, high sugar intake in children increases their risk of being obese, potentially leading to high blood pressure, a rise in cholesterol levels, and type 2 diabetes.
With all those factors in mind, you need to have healthy snacks for kids at your disposal.
There's a caveat here: finding healthy snacks to buy for your kids can be challenging. After all, they're conditioned to like the sweet stuff. It's hard to eat carrots and celery when you know there are s'mores and skittles out there.
So, you need a happy medium. Namely, you need the healthy sweet snacks we sell at SnackMagic. This sugar-free yet tantalizing selection includes favorites such as Cinnamon Munch + White Chocolate Crunchy Quinoa, Red Fruits Gummies (w/ Vitamin B12), a Banana Bread Superfood Cookie, and much more, all with an optional subscription (the same as all our other products).
With these helpful, healthy snack ideas, you're set to lead a happier and healthier life for years to come.