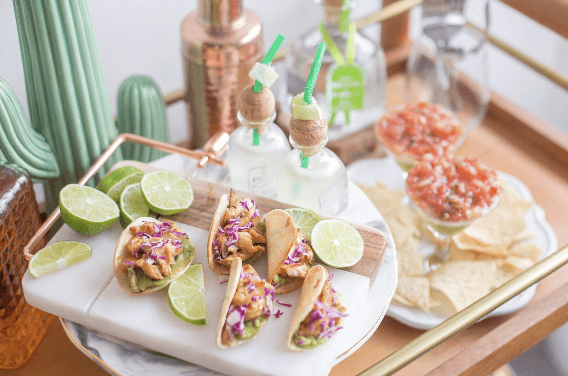 Cinco de Mayo is celebrated every year on the 5th of May. It is a celebration of the victory of Mexicans against the French colonials in the Battle of Puebla. The day is significant in Mexican history because it commemorates the victory of a small civilian Mexican army against strong French forces.
Cinco de Mayo has become a major festival since the 1980s, and it represents both exuberance and pride. It is a day of remembrance, but also a day for paying respect.
Today, the festival is recognized in North America and is relevant in the corporate space as well. In many ways, HR managers can use this day as an opportunity to appreciate multiculturalism in the office and celebrate a day of giving. Anyone who wants to celebrate the unity of diverse people may find Cinco de Mayo gift ideas useful.


Three Curated Boxes for Cinco de Mayo
If you can't wrap your head around the possible gifting options, try out one of the curated boxes that SnackMagic has to offer. These boxes are collections of items tailored to a specific theme. For example, this Around the World Box brings together the best of global cuisine. Given the history of Cinco de Mayo, this can be a good gifting option for the festival.
Inclusivity and acceptance shouldn't just be all talk. One particular box of snacks, sweets and all kinds of goodness is curated from businesses that are Minority Owned, appropriately named the Minority-Owned curated box. If you want your gift to be both meaningful and impactful, choose this curated gift box and your colleagues will appreciate you for it.
Cinco de Mayo gives us an opportunity to celebrate all the Mexican colleagues that work remotely? What can be better than a curated box of artisanal Mexican snacks for this? It's a fine collection of Mexican candy, walnut-centered wafers, Peanut Brittle, Glorias candy, candied peanuts, and a lot more. Not only that, but these boxes can also reach friends and families who are in Mexico. Sending a box of love has never been easier.
Make your own gift box
Gift boxes are a great idea when you don't want to settle for just one gift item. If you want to create an impact through gifts, nothing can be better than a box with items handpicked by your recipient.
If you want your recipient to pick up individual items and make their own basket, some of the best options would always revolve around food. You can make your own snack box with a collection of items from confectionery, cookies, chocolate, munchies, meat, and a lot more.
For all the pizza lovers out there, a pizza toppers bundle is the best thing you can get, be it on Cinco de Mayo or otherwise.
If you are conscious of the calories and sugar that go in with every bite of chocolate, choose a dark chocolate bar with more than 70% cocoa. Apart from that, you can always go for Mexican snacks like tortilla chips. Even better, you make your own basket with a selection of the best snacks for Cinco de Mayo.
Cinco de Mayo is not just a celebration or a festival. It recalls the proud history of the Mexican people and the camaraderie between modern-day Americans and Mexicans. In turn, it has become a celebration of cultural diversity and inclusivity in any form. Naturally, such a celebration calls for special corporate gifts for your colleagues. Head over to Snack Magic for some amazing options.