Appreciation without borders. Gratitude amidst long distances. Valued against time zones.
Two years ago, the world faced great turmoil due to the pandemic. The economy decreases, companies submerge, and domestic & international travel bans, people suffer from a drastic change in the world of work. However, this change gives a broader perspective of how people win their battles and continue to live on and spread love.
SnackMagic was born amidst the crisis of the pandemic. Nevertheless, it has continued to be the avenue of reconnecting people by delivering surprises and gifts across the world.
This is a remarkable story of three local partners creating global gifting possible through passion and excellence through SnackMagic.
Meet Chris Biglete, based in Doha, Qatar; and is proud to be one of the local partners and has been with SnackMagic for four months now. Working as a Document Controller in a construction company, she found her way and made her history for gifting.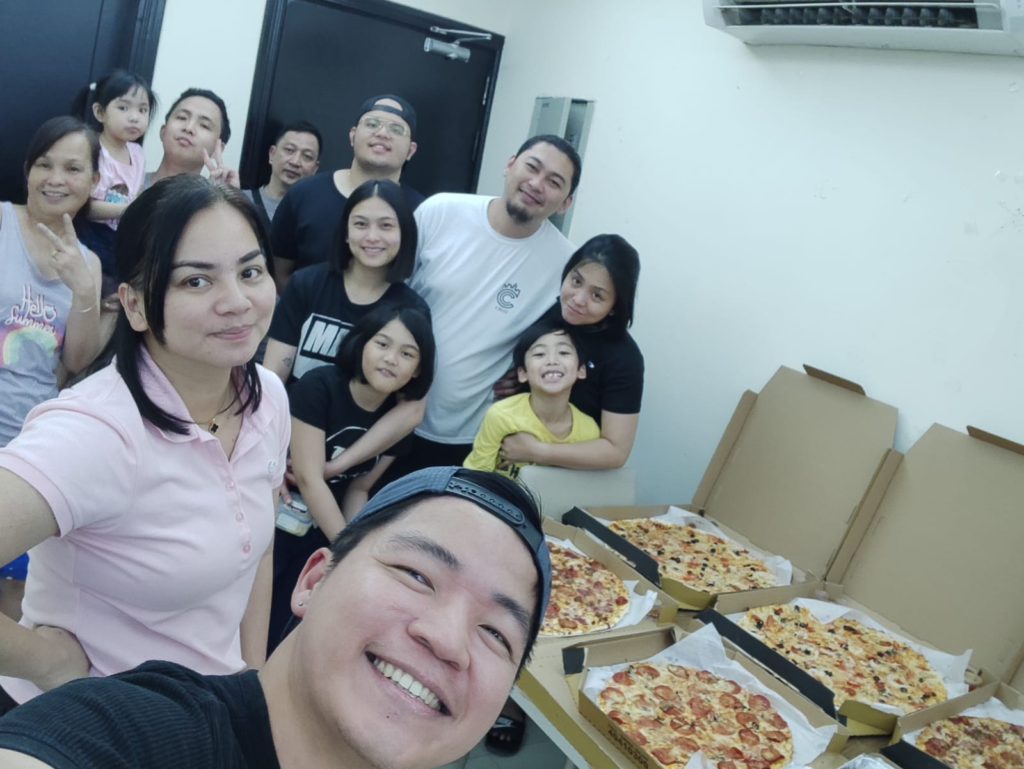 SnackMagic is happiness in a box. The highest point of working with SnackMagic is the opportunity to earn money, meet new friends that become family, explore new ideas and become of value by making other people happy through SnackMagic boxes.
With the past four months working with SnackMagic on a special project, I have become more patient and understanding. The special project of 2,750 boxes was planned from December 2021 and took effect in February 2022. It was all a surprise to my team and me when a sudden huge order came in! Not to mention, it was my first time doing curation. But, we are grateful to the people behind SnackMagic. They never let us down, and they gave us all the support we needed from day one.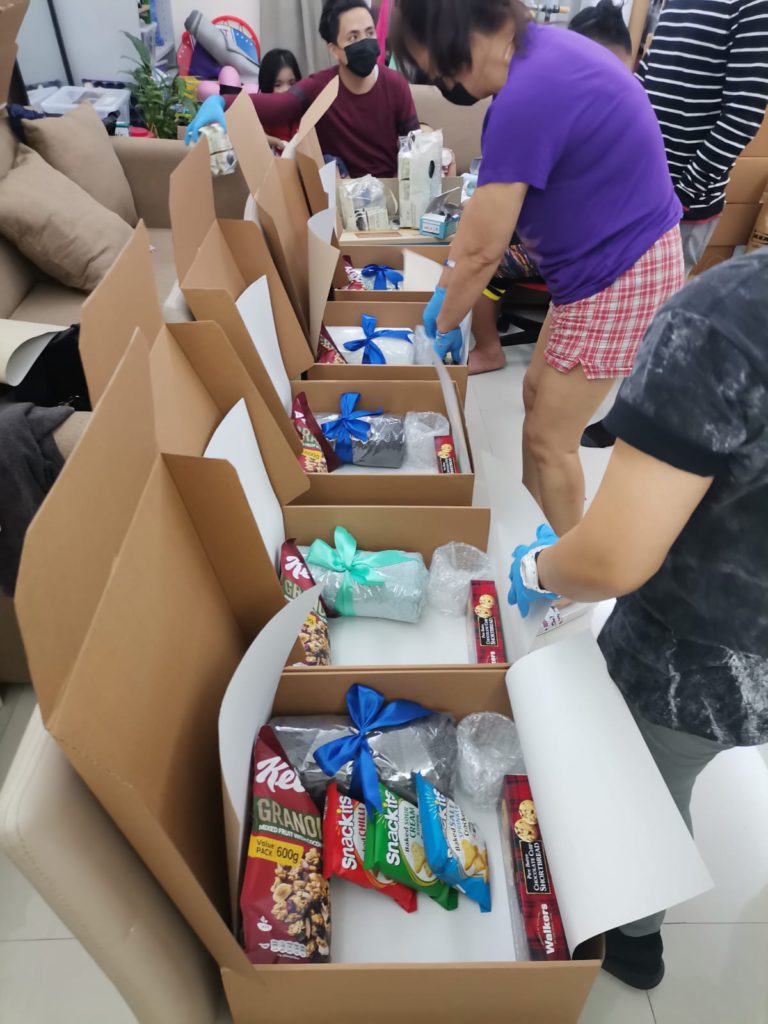 We were all excited about this project and made plans for the whole process. We had assignments where we were assigned a specific task to make things work properly.
We laid out all the necessities of this special project, and we started from there. From the items to be included in the boxes to suppliers, we went store by store to find the best items and prices because of the huge quantities. We stayed late nights for planning and execution. We did it step by step and batch by batch. One step at a time helped us not panic and be on track.
This project brings out the best in me. I became more energetic, artistic, and inspired to be better. I was thrilled and amazed, and my mind was blown away with lots of ideas popping out. I felt so happy as I always want to work for people and with people. I developed to be more flexible, my time management skills improved, and my decision-making. My planning and execution skills also improved during this project.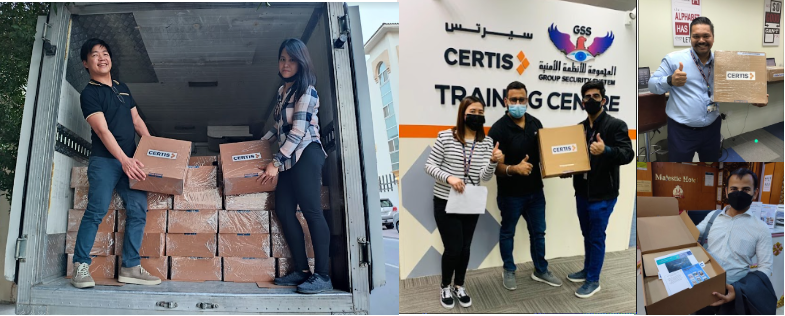 Thus, to my fellow local partners out there, challenges are everywhere in whatever we do. It's always present. Just believe that you can do it, be dedicated and focused. Always be grateful and work with a happy heart. Be patient, aim for the best, and everything else follows.
Another story emerges from China. Gary Wang, a product manager at Pinduoduo, an e-commerce company, has been in SnackMagic as a local partner for six months now. His journey made its magical way to meet and work with people from different parts of the world. Hear his story of a wonderful voyage in gifting.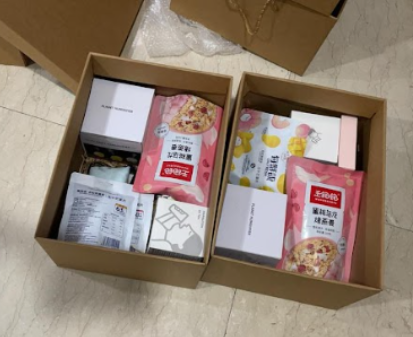 My friend Leo works at SnackMagic. He approached me about this opportunity, and I applied right away. My journey started shipping boxes two weeks after. I love it because I get to collaborate internationally with folks on the SnackMagic team. We are from different parts of the world, but we work together to get things done.
Thanks to SnackMagic, I have learned how to understand customers better and adapt. It is challenging to develop snack boxes for people I have never met in real life before. The key is to construct customer profiles based on limited information and efficiently experiment with different box ideas. Over time, I found one hot selling box. It was fulfilling to see that happen.
The highest point is seeing one of my boxes get overwhelming orders. It was pretty like finding the product-market fit. The box was a manifestation of my values and worldview. It was gratifying to see that people were opting for it.
I brought in my family a special order of 210 boxes. It was my first time fulfilling a special order. I was in charge of coordination with the SnackMagic international team. My girlfriend managed all the sourcing while my mother was responsible for quality inspection. We put up a poster and hired two boys who helped with the packaging in our neighborhood. Since we could not find any courier, my brother-in-law volunteered to do the delivery.
210 boxes were put on a 7-hour trip from Wenzhou to Nanjing. They were delivered at 9 PM local time. It was a seemingly small feat, but behind it was the collective effort of more than ten people worldwide. We overcame many challenges such as cross time-zone communication, supply shortage, and suspended on-ground logistics services.
I learned a scientific approach to testing and validating box ideas. Meanwhile, I learned how to streamline the fulfillment and delivery process. Behind the processes are 10+ mini strategies and actions. I learned how to put these actions in the right and efficient order.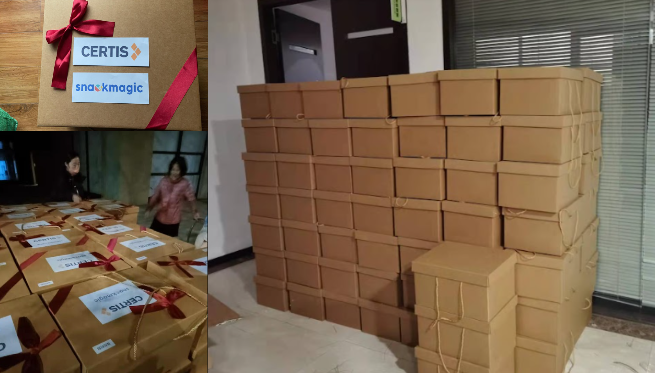 One tip that I could give to fellow local partners is testing and validating your assumption fast. We all will have points in life where we do not know if what we do will ever work. The best way to navigate an ambiguous situation is to test and receive quick feedback. Ways to test assumptions include asking people who know the answer and launching something that comes with immediate feedback and repeat.
Finally, this journey unfolds from the land of the Bahamas. Introducing Selvon Claridge, a clinical courier who found SnackMagic and has become a local partner for three months now. Sail with him as he discloses his incredible expedition of gifting.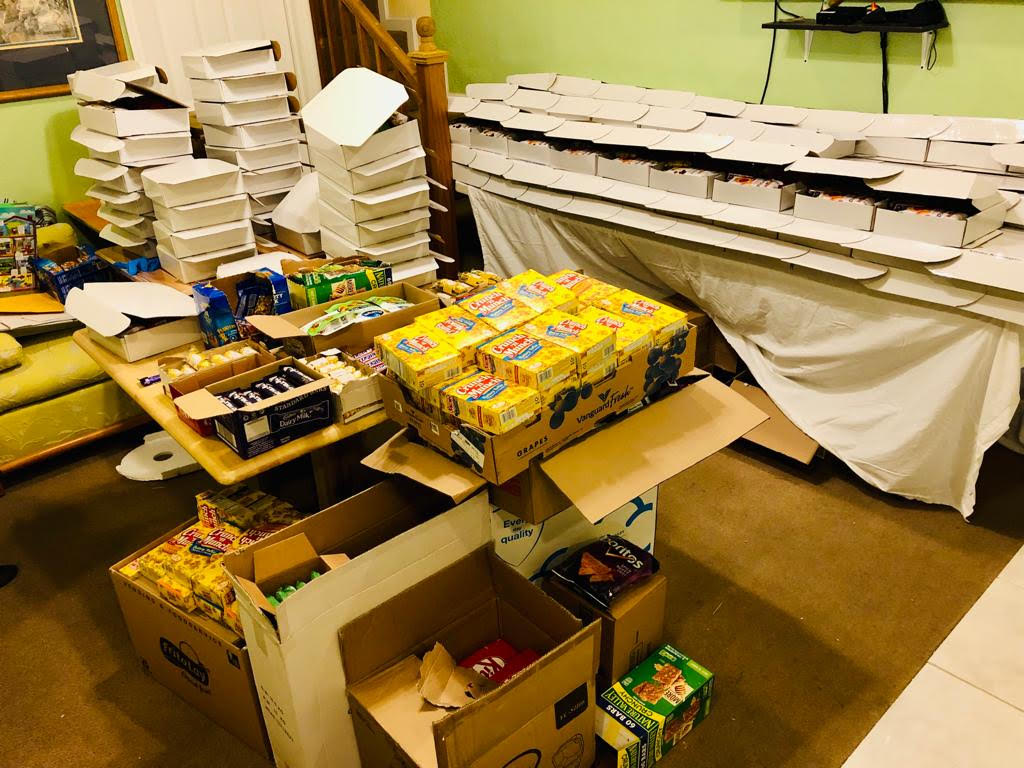 I searched and noticed an employment advertisement for SnackMagic on LinkedIn. It was pleasant! Though being interviewed for a potential job opportunity can be nerve-wracking, people from SnackMagic were very informative, patient, enthusiastic, and kind.
Given my short tenure, I must say that having the opportunity to complete my curation order brought a great deal of satisfaction, especially knowing that it was the result of overcoming the challenges of curating 145 boxes of a special order. The brief was to comprise awesome local snacks from the Bahamas for a team giveaway. Fulfilling a large order rekindled in me the importance of effective communication, humble reliance on others, patience, and perseverance.

Crazy enough, it was my first order of this size. First, I contacted vendors to determine the availability of requested items. Then, I purchased the items from those vendors. When it became evident that there were deficiencies in available stock, I canvassed and visited retail store chains and eventually smaller grocery stores. Once procured, we began assembling boxes and filling them with snacks.
Once, it became difficult to purchase items as the suppliers started to run out of goods when I received my advance funds for snacks and branding. Therefore, this required me to change my shopping plan and go to various stores around the island, searching for the necessary snacks. Finding only a few of the snacks needed for a time was discouraging, but speaking with the retail store managers helped me track down what I needed.
Fortunately, after visiting over 30 stores, I was able to find enough supplies to fill the orders. It called for perseverance, as we wanted the client to be happy with the curation. When none of a particular snack was found in a selection, we had to offer substitution suggestions. Adaptability and versatility have no doubt improved!
When the snack selection was approved, I contacted suppliers to determine locations for purchase, plotted out a shopping route, and developed a working chain to increase efficiency in curation completion. It won't be a success without the help of my family – my mother and my wife. What an unforgettable journey it was!
My tip is to plan well. Local partners like me must initiate constant communication, whether it's a concern or progress. Humbly seek help so you won't feel overwhelmed. Persevere through challenges and draw experience from those around you.
Gifting is a love language. To give and to be given shows appreciation, gratitude, and value for one's life. No miles and broken bridges can take away the smiles and happiness of people you love. Through these tales unfold, impossible things can be achieved even amidst crisis, highs, and lows.
From a distance, SnackMagic has made hundreds of thousands of people experience what gifting is all about. Whether it's for virtual events, holiday gifting, or client & employee appreciation, name it, we'll cross borders for you!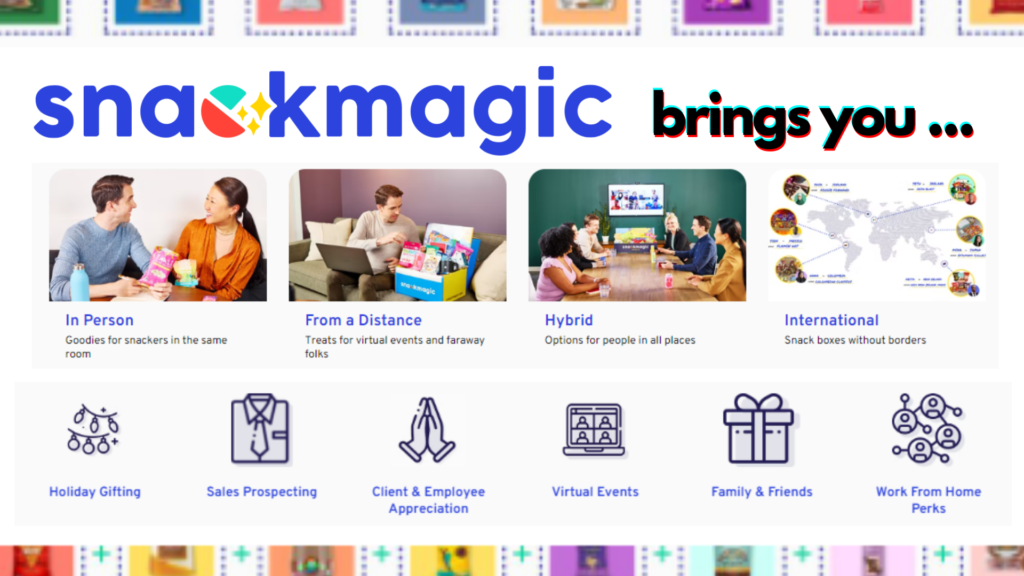 Create your order now or book a call with us for help with a global gifting experience for your peers and employees. What is your untold story for gifting? Let's hear it with a cup of tea and a box of treats!