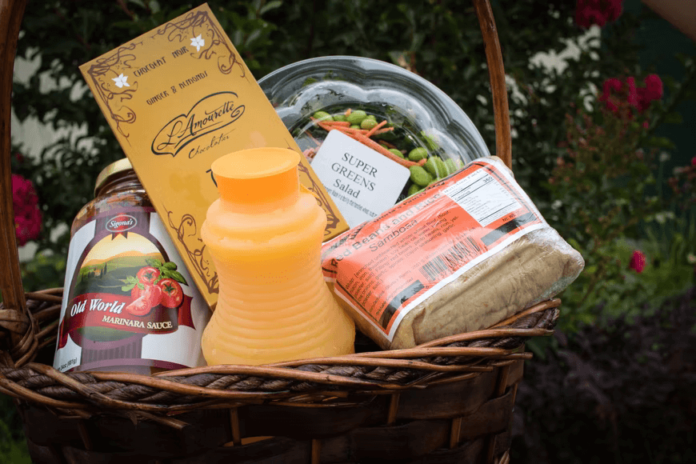 Gift-giving is a beautiful sort of thing because, realistically, there's often nothing stopping recipients from up and buying those same items themselves.
It's just that certain magic is ignited when you give someone an item instead of them buying it for themselves. Perhaps the best way to explain that magic is that it goes beyond the material itself and becomes about the gesture.
Receiving the gift sends a jolt of oxytocin–love or bonding chemicals–to the recipient's brain. What's more? It feels better to give a gift than receive one.
So, while someone could totally just buy themselves any number of gift baskets, receiving one offers a far superior experience for the giver and recipient.
Given that there's actual science behind good gift-giving, a little helpful guidance is always appreciated. Thus, we're offering you a list of the best gift baskets–containing food and beverage–that everybody wants but won't purchase for themselves.
Gift Baskets For Men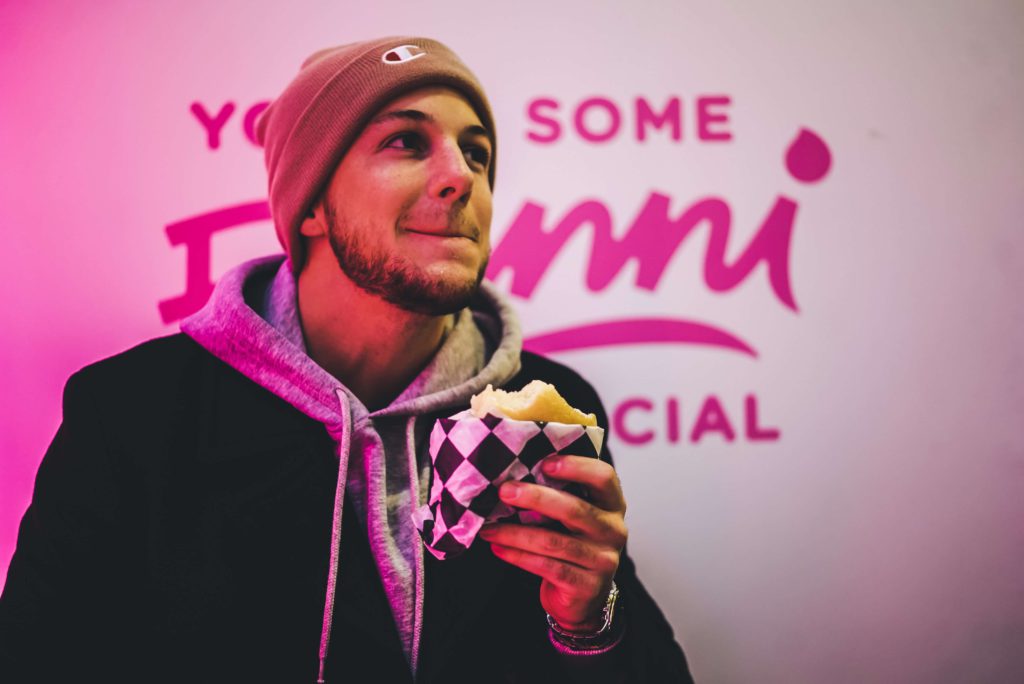 For the man in your life, whether your best pal, significant other, family, or colleague, customized gift baskets for him will bring an endless smile to his face.
First, let's address the elephant in the room–men are notoriously challenging to buy gifts for.
It could be for Christmas, his birthday, or celebrating a workplace milestone. Each scenario can be just as difficult as the next to find unique gift baskets that leave a truly lasting impact on him.
You don't need to scour the ends of the earth to find something. Instead, we suggest swimming with the tide and not trying to play mind-reader. Specifically, give the special man in your life the gift of building their own gift basket with SnackMagic.
With a budget starting at $45, your recipient can choose from our 1000+ lip-smackingly delicious menu items. This way, they'll build gourmet gift baskets they want, tailored to their tastes, whether sweet, salty, spicy, rich, or a total mishmash.
Additionally, we offer gift basket delivery in various ways, shipping worldwide if need be.
Wine Gift Baskets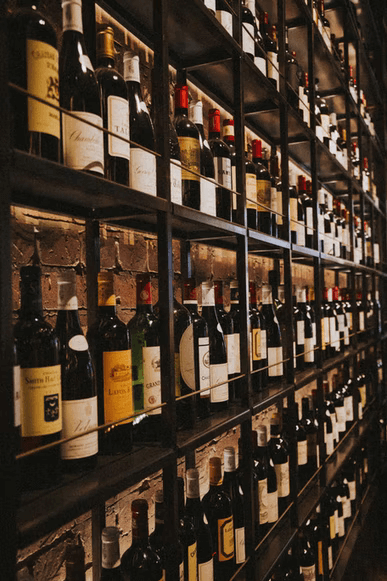 There's an entire etiquette to gifting wine. First and foremost, ensure the recipient actually drinks alcohol. If they're sober and abstain for a reason, such an offering could be taken the wrong way.
For the above reason, wine is typically a better gift for people you know more intimately. It elevates almost any romantic scenario, such as a candle-lit anniversary dinner. Alternatively, it makes special outings with family or family friends that little bit more special.
With colleagues, wine gift baskets could work during the holidays. But it's more appropriate for co-workers with which you share an outside-the-office relationship. This way, you'll know they enjoy wine instead of assuming.
Check out this list of 15 amazing wine gift baskets from Esquire. Remember that you're not pigeon-holed to just wine with such baskets. Crackers, cheese, and dark chocolate will round out your offering.
Also, ensure whichever basket you purchase offers seamless wine gifts delivery to wherever you want. Because flexible gift-giving is the best kind of gift-giving.
Birthday Gift Baskets For Her
There's science dictating that women experience food cravings more than men. Therefore, "birthday gift baskets for her" packed with delicious eats are conducive to a memorable, spirit-lifting birthday for most of the ladies in your life.
We suggest sticking to the celebration theme to build on the festive mood. For instance, SnackMagic offers birthday gift baskets in the form of our "Celebrations" curation.
This basket includes celebration-themed snacks such as Birthday Cake Cookies, Birthday Cake Rice Krispie Treat Bars, Cake Batter Drizzle Kettle Corn, and much more.
When you cater a gift to a specific day, like with our Celebrations selections, it adds gravitas to the occasion, showing the recipient how much they matter. Plus, SnackMagic offers unique birthday gifts delivery. You can send this basket to wherever your female friend, family member, or significant other is situated across the globe.
Thank You Gift Baskets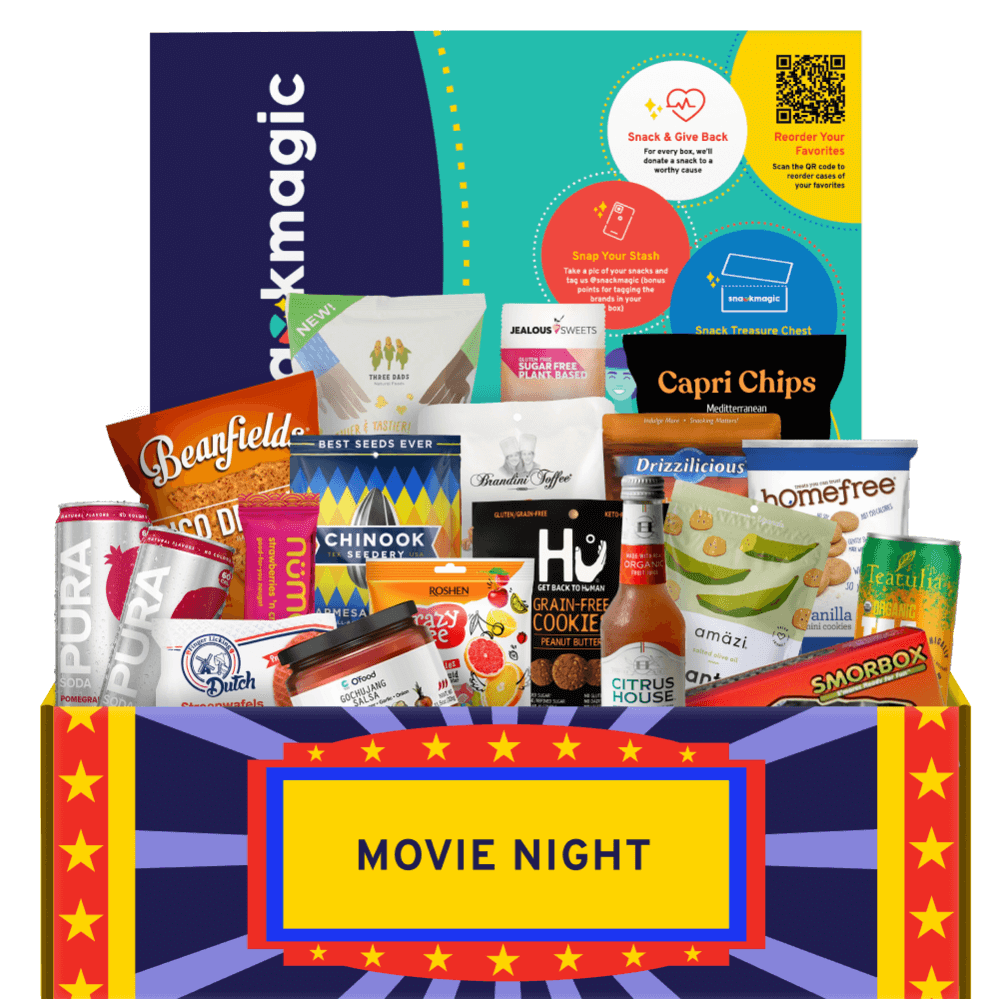 Has someone recently performed a good deed for you, and you really want to show your appreciation?
An employee might have stepped up big at work, a colleague might have covered your mistake, or your best friend could've watched after your dog while you sipped cocktails in the Caribbean.
There are many reasons to say "thank you," and there are just as many ways to say it. We suggest doing so with a food gift basket.
Snacks, in general, are a delicious way to show your appreciation.
But why not keep a specific experience in mind as you shop for thank you gift baskets? This way, the recipient enjoys good eats while partaking in other types of fun.
SnackMagic's Movie Night stash immediately comes to mind. Menu items like Crazy Bee Jelly Candy, Blackberry All-Natural Soda, and Superfood Cheesy Popcorn add to an authentic theater experience.
You can further bolster your thank you gift by adding a streaming gift card to the basket. The recipient can then enjoy a night at the theater in their own living room. There will be no doubts about how thankful you are for all they've done for you.
Holiday Gift Baskets For Family Members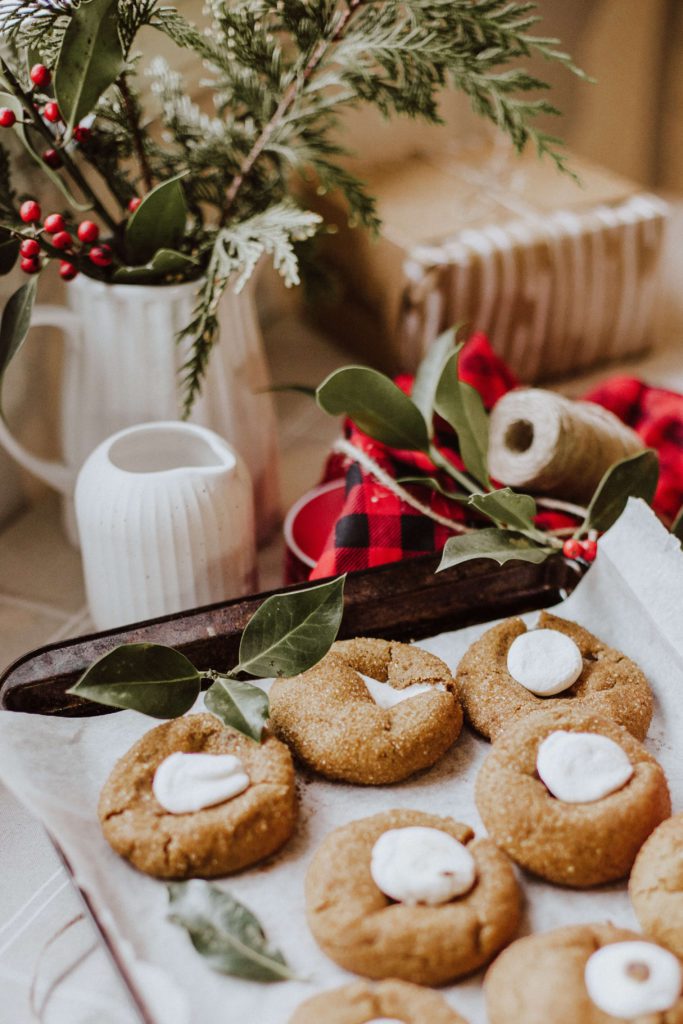 The holidays usually call for buying gifts for everybody–but it all comes down to spending quality time with your family.
To the above point, holidays should mostly revolve around putting smiles on your family members' faces with gifts that suit the occasion.
Now, of course, Christmas–in particular–is a time when we pack on the presents for our loved ones.
There are several gadgets, toys, clothing, and doohickies you've probably already bought your family members. But there's another part of the holiday gift-giving experience that can't be overlooked: food.
No Christmas morning is complete without delicious treats that lift everyone's mood and permanently etch smiles on their faces.
The only real challenge is ensuring you get the treats everybody wants. Fortunately, SnackMagic's Family-Approved basket has a kid-friendly selection of delicious treats for the whole family!
Your vegan nephew, carnivore cousin, and chocolate-loving sister will strictly enjoy their favorite snacks when you gift them this basket during the holidays.
Employee Appreciation Gift Baskets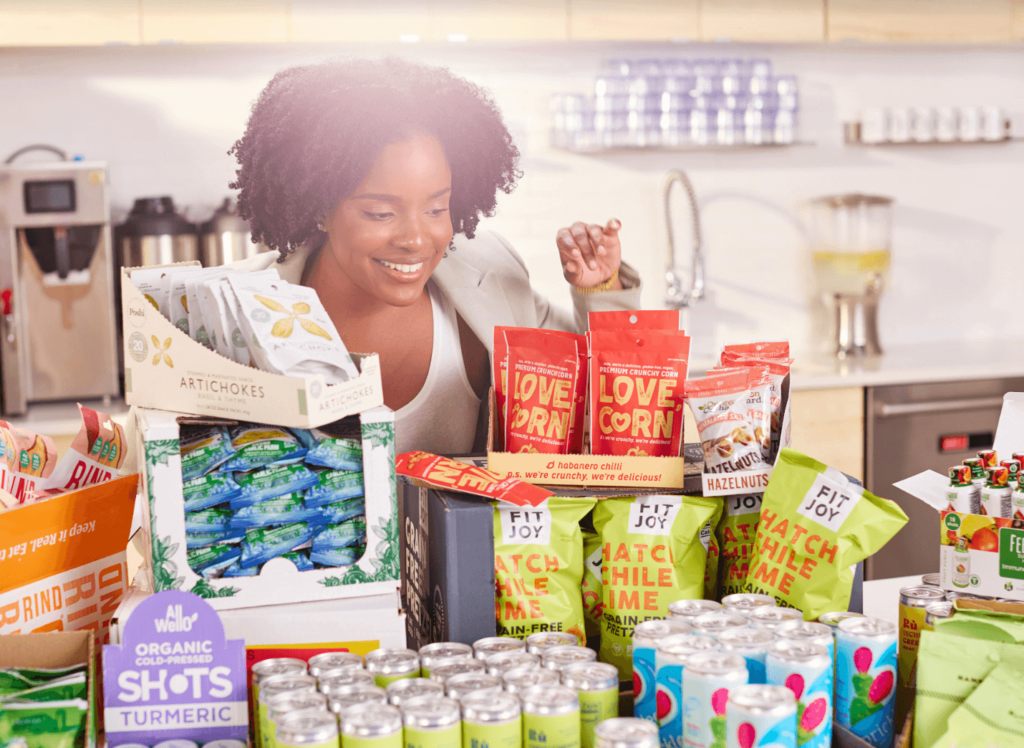 Although there's an employee appreciation day, every day of the year is ideal for showing your employees how much you appreciate them.
We suggest choosing from one of our many Pre-Curated baskets at SnackMagic. We've got choices suitable for any time of the year. With our flexible delivery solutions, you can ensure your team receives delicious eats either at your headquarters or in their remote office.
Even if you aren't an employer, you can show your colleagues the same appreciation by gifting them one of our thematic pre-curations.
Romantic Gift Baskets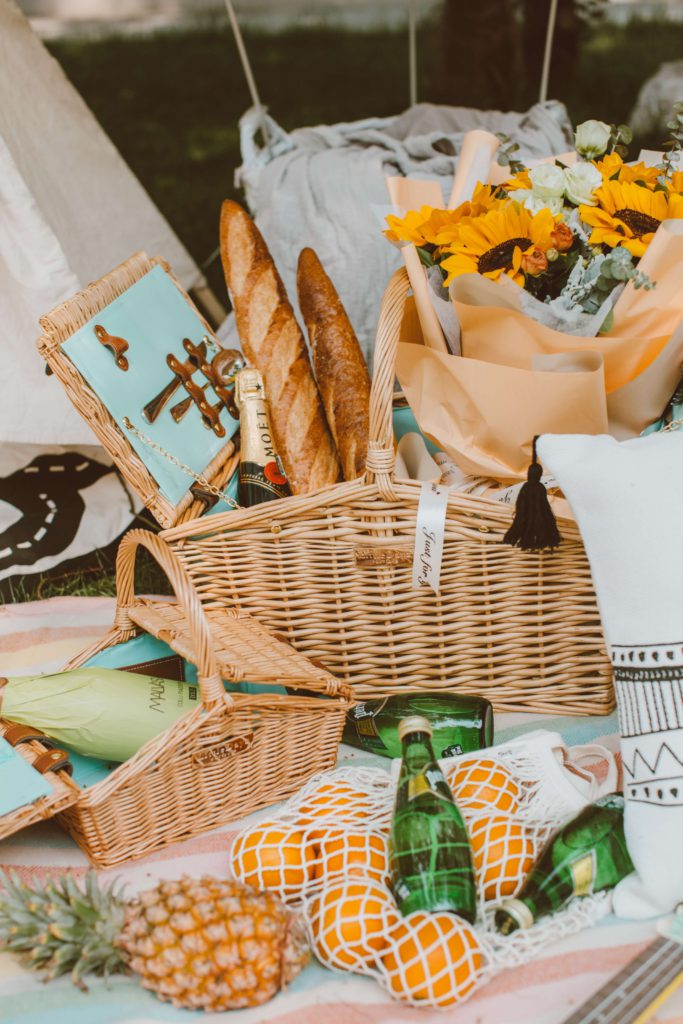 Are you about to celebrate an anniversary–or is Valentine's day on the horizon? If so, the gift of sweet treats is about as tried and true as it gets.
Sending a gift basket filled with chocolate, cookies, and other romantic snacks will create the mood as much as snuggling in front of a crackling fire.
We'll note that traditionally, husbands and boyfriends have always turned up with a heartshaped box of chocolates in hand, ready to woo their significant other. But we'll point out that these sentiments go either way. Your boyfriend, girlfriend, husband, or wife will enjoy a romantically curated gourmet gift basket. Good taste isn't gendered.

Other Helpful Considerations For Your Gift Baskets
A clear takeaway from this blog is that including somebody's favorite snack is always a welcome addition to any gift basket. Even if the items include other non-edibles, you vastly improve it with delicious eats.
Something else worth noting is how successful gifting revolves around meaning and sentimentality. It's not just about getting something we like. It's about knowing that somebody is thinking about you and cares about your happiness.
Lean further into those warm and fuzzies by including a personalized note on a gift basket, letting the recipient know how important they are to you. Even if the gift basket is for a client, there's an appropriate, personalized note you can leave to benefit your relationship.
The little things count with gift-giving. And a personal note that says all the right stuff takes a good gift and makes it unforgettable.
Another clear takeaway from this blog is how SnackMagic offers the most seamless, headache-free gift basket experience. We have customizable options that allow you to personalize notes, a branded digital experience, and swag options.