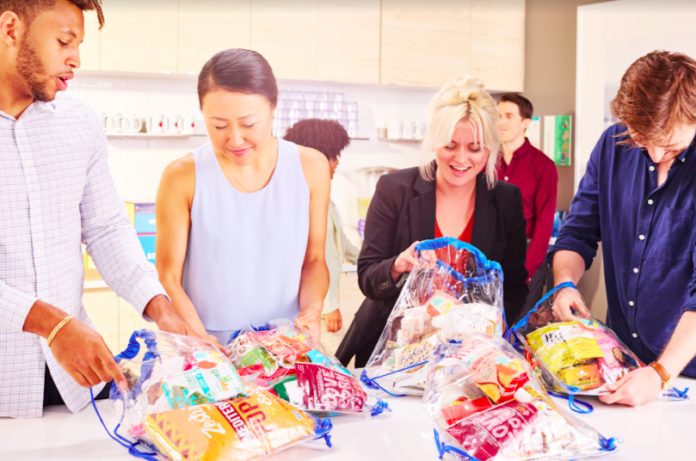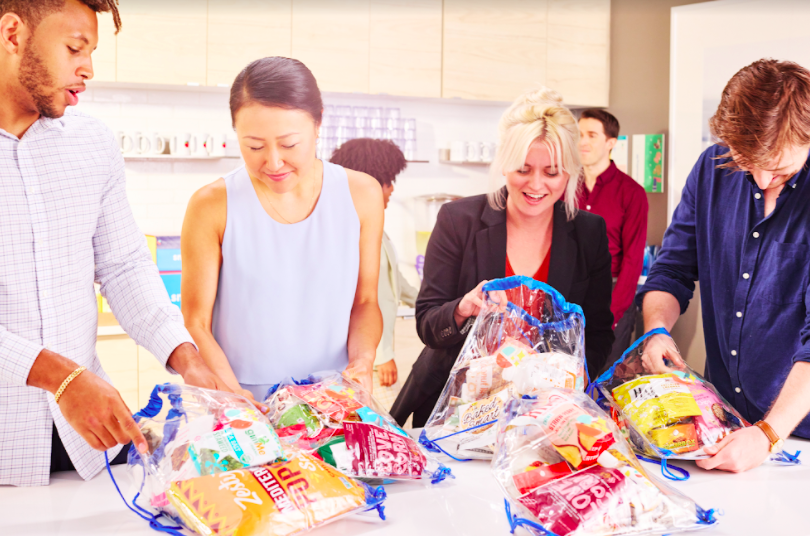 The world is opening up again, and in-person events are back.
Some people are ready for in-person events, some aren't – and some have no choice but to get up and go to work in the morning. As a society, we have to enter a post-COVID world together while being mindful of everyone's best interests.
While 347m vaccine doses have been administered in the US at the time of writing, only 165m people are fully vaccinated. This means we aren't entering a new normal so much as trying to rebuild in a state of flux. For event managers, this means incorporating a sense of mindfulness while also being flexible at every point from planning to party.
Not only can this approach increase overall safety at in-person events, but it also acts to calm those with anxiety about re-entering society. And that goes for everyone you work with: staff, contractors, guests. A culture of care makes it easier to host fun events where everyone has the space to enjoy themselves or work safely.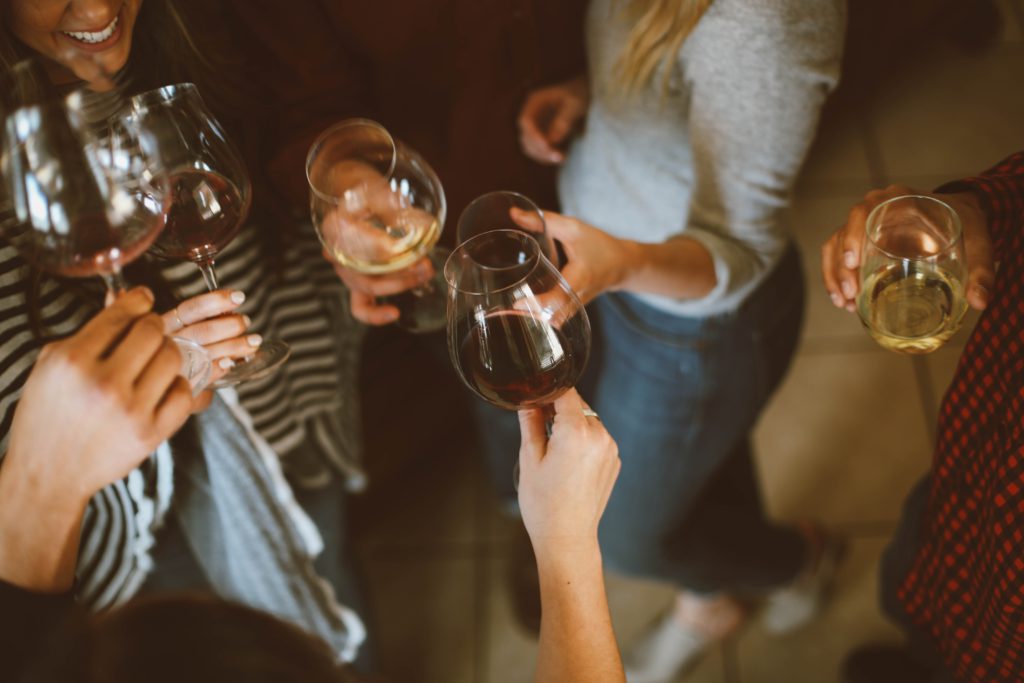 Returning to in-person events
Returning to in-person meetings is here – but with some caveats. With the busy season upon us, event planners everywhere should take the time to understand the best practices around organizing this season's schedule.
The CDC doesn't give an explicit number for what counts as a small or large gathering. Still, they offer a few notes on what to do for events of all sizes.
Considerations
It's often easy to think of in-person event safety only in terms of social distancing and venue capacity, but there are other variables to consider. According to the CDC's Events and Gathering guidelines, planners should also consider risk factors like travel distance and exposure probability.
The further people have to travel to reach an event, the more likely they are to come into contact with people. The type of transportation they use will also contribute to the risk factor. For example, a family of three travelling 20 miles by car is less likely to face exposure than even one person travelling 300 miles via airplane.
Consider the stops, contact points, and public exposure time attendees will face. Contact tracing has proven to be one of the more effective ways to minimize risk. Proper contact tracing helps to suppress spreading and is used to identify, isolate and follow-up with people who may have come into contact with an exposed person.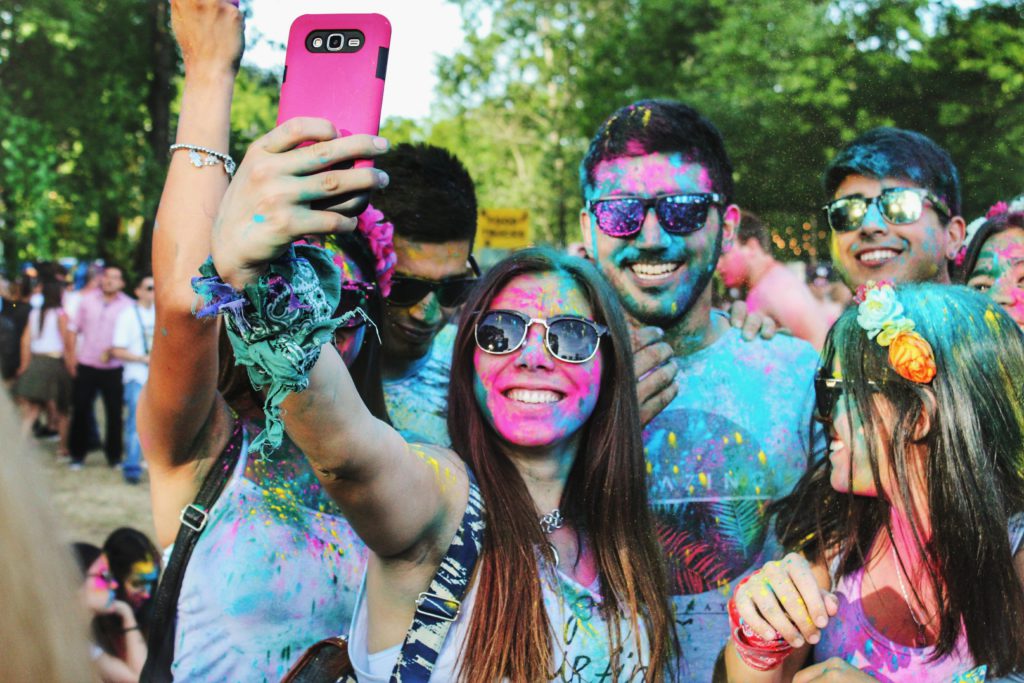 Outdoor event ideas
CDC guidelines for gatherings outdoor usually allows for more guests than indoor ones. This is usually down to outdoor venues having more space for proper social distancing. Many planners have come up with creative event ideas to make the most of this accommodation.
Because of the distance between seating areas, themed tables have become a popular way to add visual interest to outdoor events. These have also been a fun way to get guests involved. Adventurous party goers can enjoy an interactive experience and even make a planner's job easier by being allowed to contribute to their table's theme.
There are some subtler adjustments you can make to your in-person event ideas to maximize safety without too much disruption. Something as simple as creating a foot traffic flow chart can help you organize space better.
A flow chart lays out the main interaction areas such as a stage, food area, amenities section, entries and exits. Knowing where all these spots are makes it easier to lay out the appropriate walkways to create minimal interaction for people going between interaction spots.
Even as you create distance between your guests, ultimately, events are about bringing people together. Interactive games and crowd work show the best results when they can
Limit interaction to a group's own section/table
Allow for interaction between sections without people having to move between them
The CDC recommends that "attendees from different households [should] stay at least 6 feet (2 arms lengths)." That's just enough distance to allow people to interact safely without compromising social distancing.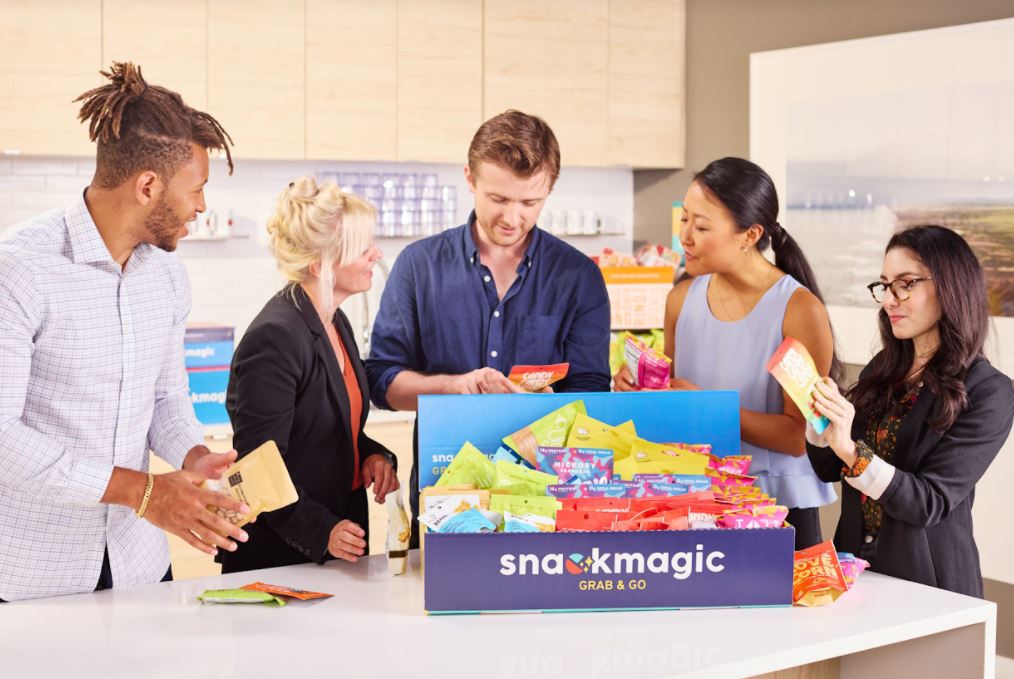 In-person events 2021
With almost every industry looking to open up this year, there are a number of events to look forward to, such as in-person conventions 2021. For example, Event marketer plans to host this year's Experimental Marketing summit in mid to late October. Over 1800 marketers are expected to be in attendance to trade ideas, insights and lessons about marketing in a post-COVID world.
In November, event planners specializing in weddings can attend the Wedding MBA. This annual conference goes into all the details involved in growing a wedding planning business and boasts 120 educational seminars.
The Hybrid Experience rounds off the year's events in December. Event professionals will have plenty to be excited about there. The predominant theme is technology and the latest industry trends in the sector.
While these events are designed for planners, we know that you'll have your own events to organize this summer and beyond. Knowing how important flexibility will be to event management, planners will no doubt want to work with event partners who understand their needs and can pivot accordingly to accommodate them.
They say good food makes good company. Whatever events you have lined up, a strong selection of edible treats will go a long way to bringing everyone closer together. While we traditionally think of catering as something limited to in-person events, flexible partners like SnackMagic now make it possible to bring those delights to the virtual event space too!
SnackMagic specializes in delivering the best snacks and drinks anywhere around the world. That's especially handy for event planners coordinating guests in different area codes. You no longer have to put everyone in the same room.
Now, SnackMagic is just as valuable a partner for in-person events. They make for a fun catering option, especially if you want to treat your guests to delightfully themed party hampers. Now take that magic and expand it to remote events, where everyone can get a SnackMagic package delivered right to their doorstep. Few party tricks can bring together an event like that, even with everyone attending from the comfort of their homes.
Going into a new normal doesn't mean ditching the things we learned in 2020. Hybrid events will continue to be an excellent option for event coordination. So why not work with event partners that plan to go into the new normal with as much flexibility and foresight as you do? Book a call with us today, we're here to help you become the ultimate gifting hero.