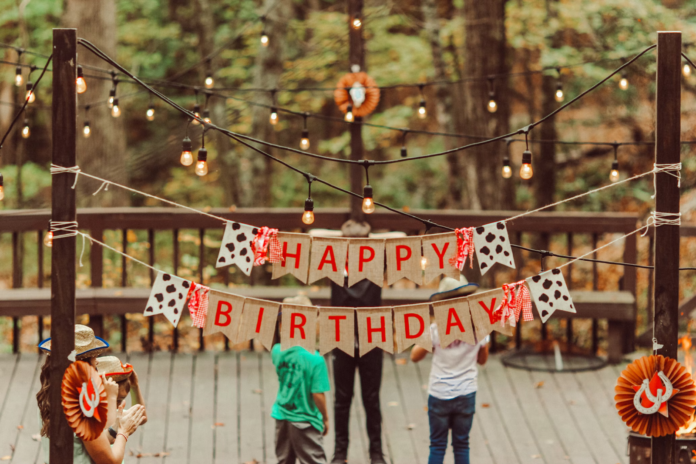 Are you trying to think of birthday gift ideas for her? Unique birthday gifts for him? Maybe you're looking for a birthday gift guide for women? Perhaps, it's a birthday gift guide for men? Could you be looking for unique gifts for friends or colleagues?
Regardless, birthdays are a special day, no matter who's celebrating. And everybody deserves to receive nothing but top birthday gifts on such a momentous occasion. This blog will have unique gift ideas for men, the best birthday gifts for her, and everything in between.
So, read on for suggestions on buying the best birthday gift ideas for any scenario.
Ideas for Womens Birthday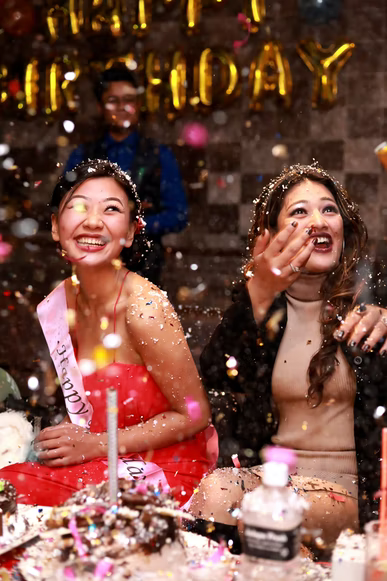 We'll start with a special woman in your life.
This gift can be for your mother, sister, best friend, colleague, girlfriend, or spouse. No matter who we're talking about, following the advice in this section will earn you an even more special place in their heart.
Before getting into our first suggestion, we'll point out how much the wellness boom has really captured the hearts of women as a whole. Moreover, self-care and mental health are a top priority for almost 80% of millennial women, says a survey from Shine.
The information above is vital knowledge to possess when buying a gift for a woman in your life. Specifically, it's why aromatherapy and similar self-care products like BodyRestore Shower Steamers are such a hit when brainstorming birthday gift ideas for her.
Speaking of self-care, a suggestion that could finish #1 in a "Top 10 Birthday Gift For Her" list is SnackMagic's Thinking of You basket. It's a curated stash based on comfort-focused treats that allow the special woman in your life to give herself the TLC she deserves.
There are plenty of sweets, like Vanilla Coconut Cookies and Sweet & Salty Coconut Brittle. Such amazingly tasty offerings provide the immediate boost of dopamine that'll leave a twinkle in her eye.
However, the Thinking of You basket also has wellness-based products like Immune Shot Fruit Punch and Berry Hydration Electrolyte Powder. Then, who could forget our Chicken Instant Bone Broth Stick that warms the soul?
Those items only scratch the surface of our Thinking of You collection. There's plenty more to choose from.
And again, the special lady in question could be your spouse, friend, or relative, and this exceptional curation will be one of the best birthday gifts for her.
Ideas for Mens Birthday Presents
Are you trying to think of the best birthday gift ideas for him and drawing up blanks? Fortunately, you've come to the right place.
These suggestions are suitable as "Birthday Gift For Male Friend" tips or if you've entered "Gift Ideas For Boyfriend" into the old Google machine. Moreover, your brother, cousin, best pal, uncle, dad, boyfriend, or spouse will be more than pleased with the options below.
First and foremost, provided you'd like a deep dive into buying gifts for men, we suggest this list from Business Insider. Our personal favorite is the classic leather wallet. It's so simple yet incredibly sophisticated. You'd be hardpressed to find a gentleman who wouldn't appreciate such a functional and stylish gift.
Then, there's the gift for the man in your life who strives to be more organized. Consider purchasing the Mosaic Desk Organizer as a present. Much like the wallet listed above, this organizer combines simplicity and sleekness.
Undoubtedly, the above suggestion could be great for family members, friends, or spouses. But we'd say it's most fitting for a male colleague whose desk is buried in paperwork and stationery.
You can continue with the theme of sleekness and stylishness with an Urban Map Bourbon Glass. It's an eclectic-yet-classy design of local street maps that turns a drinking vessel into a work of art, elevating the drinking experience. Just be sure the recipient of this enjoys sipping on spirits.
There's a chance you've researched "Birthday Gift For Male Friend," "Gift Ideas For Boyfriend," Birthday Gifts For Husband," or "Gift Ideas For Male Family Member." And you've come up with nothing. After all, not every guy wants something sleek and sophisticated. Nor do they care about being organized. Unfortunately, those are the search results that often pop up.
That said, is there a man in your life who's tricky to shop for? If yes, consider purchasing SnackMagic's Crowd Pleasers Curation. These treats are bound to please even the most discerning of palates.
There's a little bit of sweetness with the Crowd Pleasers, like the delicious and crunchy Dutch Caramel Stroopwafel or Soft and Chewy Chocolate Covered Marshmallow Cookies.On top of that, our Crowd Pleasers basket has savory eats, too. This includes Tomato & Basil Quinoa & Chia Superfood Pops and Marinara & Mozzarella Pizza Baked Puffs.
With all those treats filling their belly, the man in your life who receives the Crowd Pleasers basket will feel valued and appreciated.
Ideas for Friends Birthday
Did you type "Birthday Gift Ideas For Best Friend" into the almighty search engine field? Good. You're in the correct section.
Friendship should be your number one theme in mind with these gifts.
After all, friendship is one of those things in life you need to cherish, nurture, and value. The Mayo Clinic points out how these relationships increase our sense of purpose and belonging.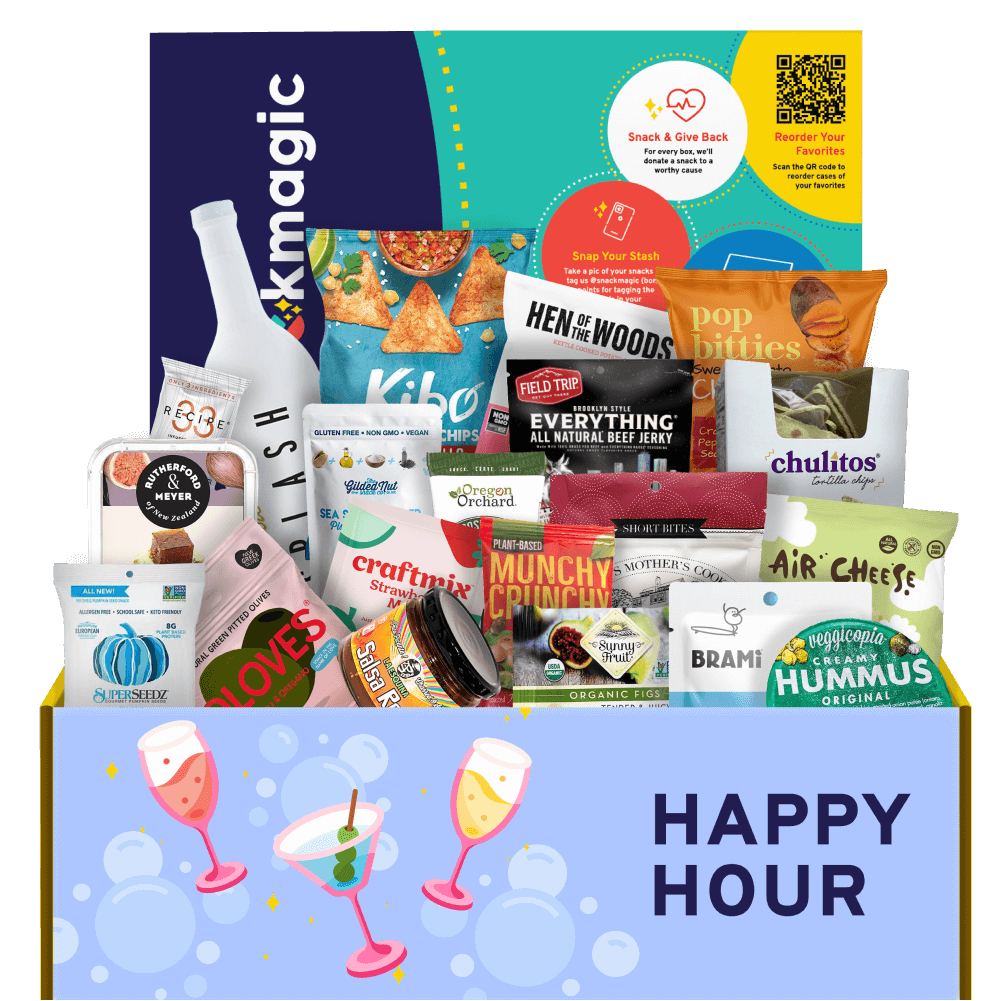 Given how important and fulfilling your friends are to you, you must show your appreciation on their birthdays. They need to feel the love and see just how much they matter.
This way, you'll solidify your friendship for years to come.
We suggest keeping camaraderie top of mind when selecting gifts for your best friend. This way, by the nature of the present, you'll improve your friendship.
For instance, SnackMagic's Virtual Happy Hour is filled with menu items meant to solidify bonds. Together, you can enjoy tasty treats like Milk Chocolate Hazelnuts and Brooklyn Style Everything Bagel Beef Jerky over a Zoom call.
And it wouldn't be Happy Hour without a cocktail or two. Thus, our Virtual Happy Hours come with our Bloody Simple Cocktail Kit. Plus, for the non-alcohol drinker, there's a Grapefruit Ginger Sparkling Electrolyte Drink.
These are only a few examples. Our Virtual Happy Hour is full of tantalizing offerings you and your best friend can enjoy together. Even if you can't be in the same physical location.
The Virtual Happy Hour isn't the only way to make your friend's birthday an unforgettable day. Our Celebrations Curation focuses on super-charging a special occasion and making the recipient feel endlessly loved.
Menu items included in this stash are Birthday Cake Cookies, Birthday Cake Drizzled Popcorn, and much more. These aren't your everyday treats. They're meant to make the day feel one-of-a-kind.
Like the Virtual Happy Hour selection, the Celebration Curation is best enjoyed in a group setting to further strengthen your friendship.
Gifts for Male Family Members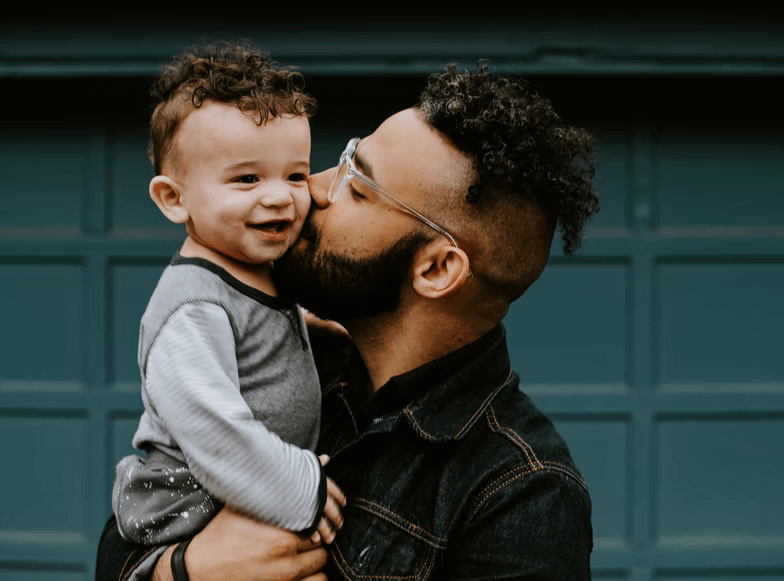 Your brother, father, cousin, or uncle deserves the best possible gift you can offer. At the same time, they don't want you breaking the budget on their behalf. Instead, family members value thoughtful presents more than expensive ones.
Therefore, gadgets make the perfect gift for male family members. They're usually quite affordable, and–for whatever reason–men love gadgets.
Something as straightforward as wireless chargers can strike the right chord. It's no-frills, but the convenience of these chargers adds to the recipient's quality of life.
Sticking to the gadget theme, VOBAGA Coffee Mug Warmer & Cup Warmer suits the male family member in your life who loves themselves a cup of joe. This ensures that their coffee never gets cold, even when days at the office get too busy, and they get pulled away from their steaming beverage.
Much of the time, you'll make your family members happy by bundling gifts together. So, you could feasibly purchase both (or just one of) the items above and add SnackMagic's Build-Your-Own-Stash option.
Our customized stash allows you to gift your recipient a SnackMagic budget starting at $45. From there, they have their choice of 2000-plus items, ensuring your male family members get what they want.
This option is especially ideal when you don't know what to get for your family member. Gifts can be a huge challenge no matter how well you know someone. And SnackMagic's Build-Your-Own-Stash removes the stressful guessing game from the process.
Unique Gift For Boyfriend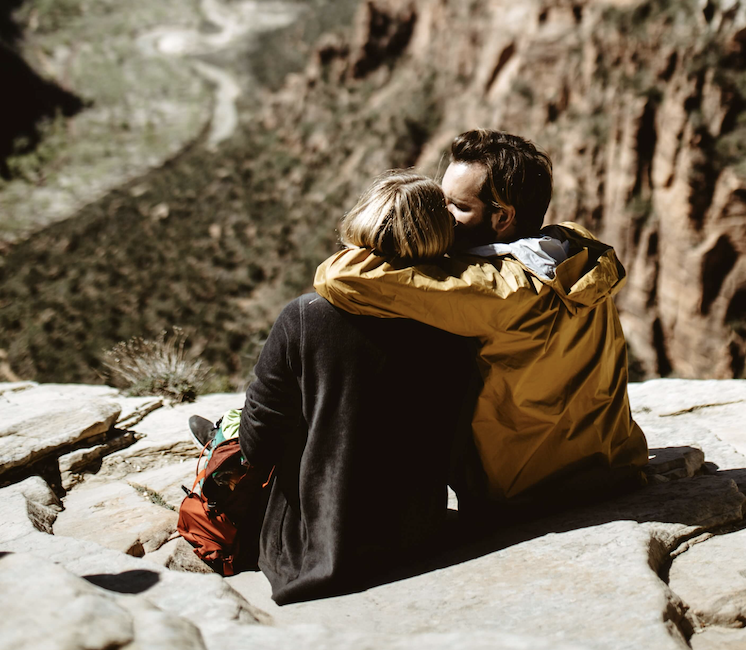 Okay, now we're specifically helping the reader who's entered "Birthday Gift Ideas For Boyfriend" or "Surprise Birthday Gift For Boyfriend" into the Google Machine.
The key to your boyfriend's heart is his stomach in this situation. A sweet or savory surprise will etch a smile on his face because food makes everyone feel warm and gooey on the inside.
At SnackMagic, we have so much to choose from that it can seem impossible to narrow it all down. Fortunately, there's little chance you can go wrong with us, no matter what you purchase.
Here's one example: our International Menu. Sure–it's not specific to his birthday. But the thousands of available flavors are worth celebrating. In fact, our globally-based snacks are so lip-smackingly good that it'll feel like there's a party in your boyfriend's mouth and everyone's invited.
More importantly, these are unique international flavors your boyfriend won't be tasting every day. This is fitting since it isn't just any other day. It's his birthday.
With these tips, you're bound to purchase a winning gift for the special people in your life, whether you are shopping for friends, family members, or significant others.