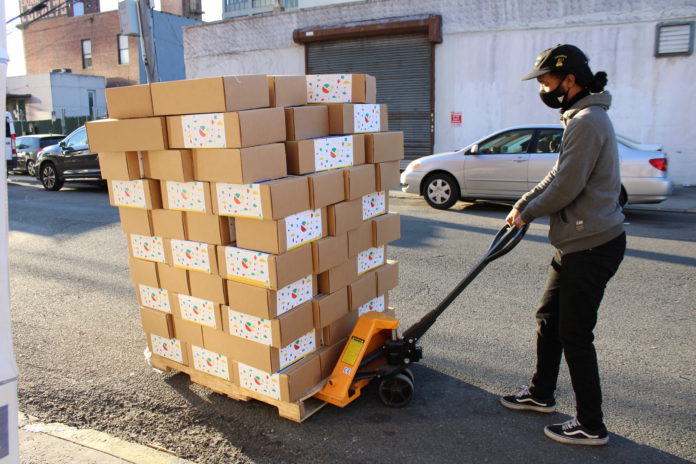 What's the magic behind SnackMagic? Our snack packers!
Receiving a SnackMagic box is the best part of anyone's week, but have you ever wondered what it took to get that box to your doorstep? SnackMagic wouldn't be possible without the amazing, hard-working individuals who pack snacks at our hub in Long Island City, NY.
There is plenty of thought that goes into sending a SnackMagic box out into the world. Since our launch in March, our team of packers has constantly been innovating the processes involved in all steps of the snacks journey from the shelves to your doorstep. From selecting the correct treats for each order, to carefully packing the snacks into each box, to loading the boxes onto the delivery truck, Snack Packers are the core of this business.
Opening up a business during a pandemic is a major challenge, but since our launch in March, our warehouse team has been devoted to protecting the health and safety of each other with daily temperature checks, mask-on policies, and 6-feet work stations. As a pragmatic workplace with tasty perks, many of our packers have been carried over as employees from our parent company, Stadium. Meet some of the fantastic packers that go above and beyond to make the magic happen:
"My favorite part about working for SnackMagic is the camaraderie. I love the family aspect of it. Everyone comes together to get a task done."

– Derrick
"I love how friendly everyone is and how much we can all communicate with each other."

– Anastasia
At SnackMagic, every day I come into a new family. You can Work at your own pace and you always have a friendly manager and friendly co-workers. Basically, there's always a positive atmosphere." – Jerry