Get ready to experience the world of global gifting with STADIUM! We take gift-giving to the next level by delivering gifts to anyone, anywhere in the world (and we mean anywhere, you name it, we send it!).
How can we provide such a service while maintaining our high standards of quality and effective delivery straight to your door?
At STADIUM, we're committed to providing our customers with the best global offerings and reliable service. We have a huge variety of partners who are passionate about their product! This includes some of the best local/regional brands worldwide, new up-and-coming brands, as well as new individuals starting their entrepreneurial journey. Our thorough onboarding process ensures our partners meet our high standards for quality and effective delivery, no matter where they are located. Although we cannot prepare your gifts "with our own two hands", we can be confident in quality and experience.
Let us take you through a bit of the onboarding journey of a potential international partner for SnackMagic.
Step 1: Get To Know Session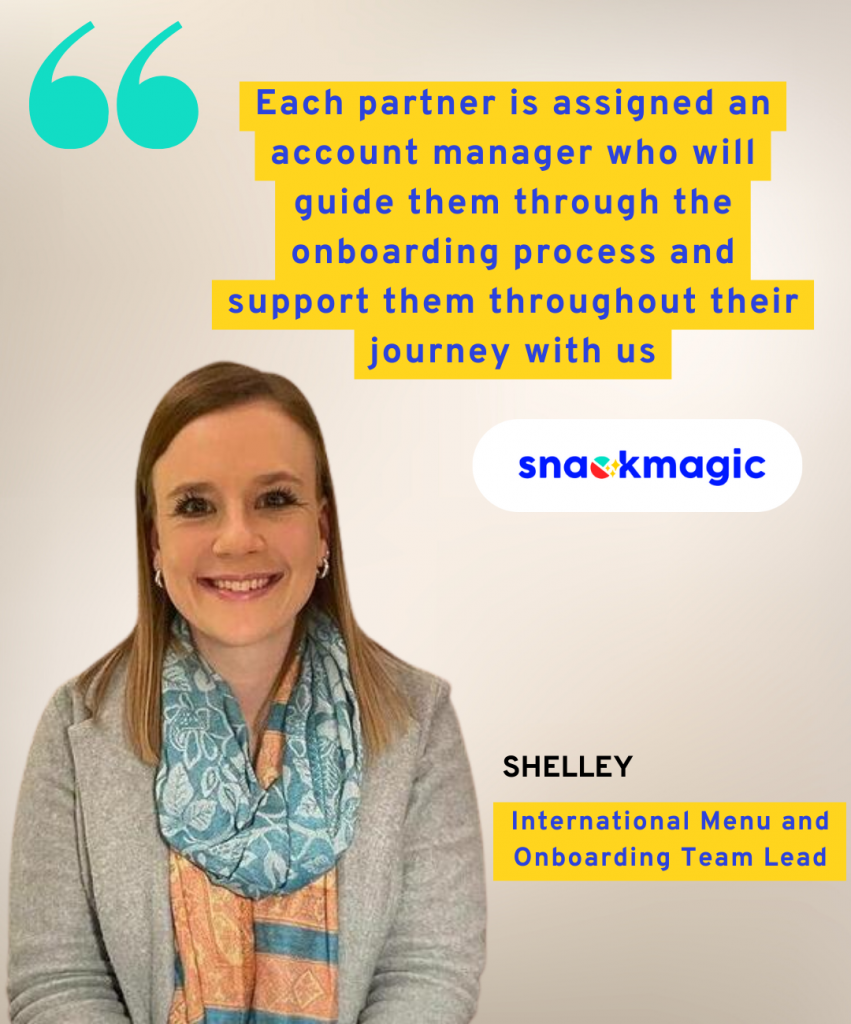 Connecting over a Zoom call is the crucial first step. That face-to-face connection paves the way for open communication throughout the partnership and allow us to work closely as a team. All our processes and procedures are explained and discussed to ensure they can fulfill every order with the utmost care.
Step 2: Quality Check
New partners are required to send us their offerings in detail, which our team checks, as well as other binding documents. Once we approve these gift ideas, the partner must send a sample box to one of our team members or a reliable contact in that country. This ensures we can complete our quality checks and all the processes have been followed, as well as understand the experience of unboxing the treat.

An essential next step is to be positive that the packaging is secure, as this can impact the quality of the items. We make sure nothing is damaged or near expiring. Next, we check if the item arrived promptly, holds its budget value, and of course, if the whole experience is a positive one. The recipient of this test order sends images, videos, and detailed feedback to share their honest opinion.
If we have a happy recipient of the sample box, we can go ahead and add this partner to our offerings. Otherwise, we will revert with improvements and suggestions until it meets the standard.
Step 3: Legal Agreement
There is a legal agreement signed off with each partner that binds quality, privacy, and other key factors as part of a partnership with STADIUM brands. There is a 3-month trial period where any new brand/partner is tested on parameters such as service levels, timelines and customer feedback. Promptness, customer rating score, and adheration to the SOPs on the agreement is also taken into consideration. Upon the clearance of these parameters, we enable a long-term partnership. Also, if feasible, we can open up the brand's presence to countries outside their native countries where they can deliver!
Step 4: Track and Measure Success
We regularly gather relevant data from various sources to always have a good temperature read on how the product is doing. We follow and check order volume, social media platforms, customer surveys, and feedback forms. This feedback can be used to identify areas of improvement and refine our global gifting offerings on the website. We provide quarterly feedback to our onboarded partners, using our internal data analysis to compare their performance in the country. This enables them to adapt strategies accordingly, ensuring continuous improvement and meeting customer expectations! We also consult our global team & network who can provide insight into local preferences and cultural nuances.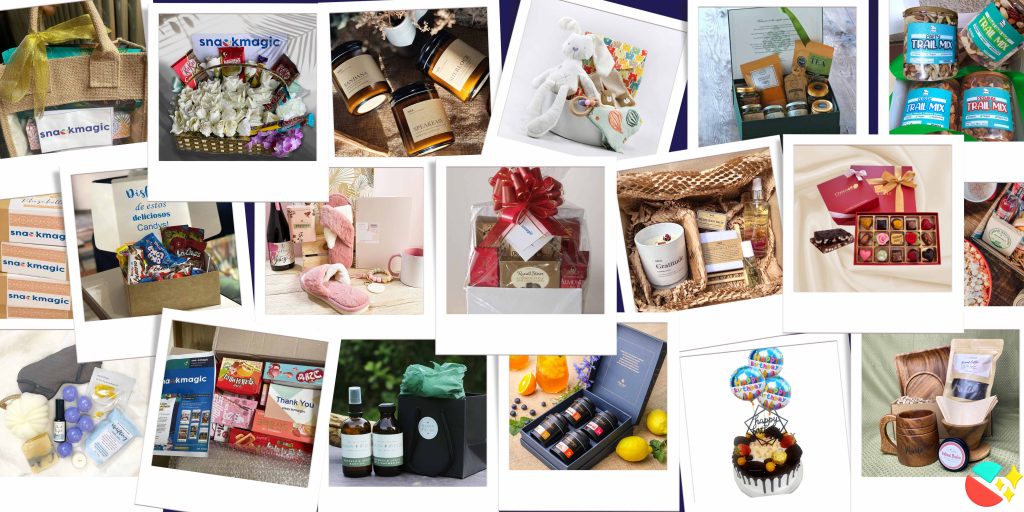 And This Is Just The Start…
A lot of time and energy goes into building relationships with our partners. We offer the same level of service to our partners as we do to our customers, ready to assist and provide support whenever they need it. By building these strong relationships, we can depend on our partners to deliver high-quality gifts that meet our customers' expectations. Our partners become valued and reliable members of our global gifting platform, working closely with us to provide our customers with the best possible gifting experience.
We hope sharing our onboarding process with you will build your confidence to trust us as your one-stop global gifting solution. We are always looking for new and interesting gift ideas to make sure we have something for everyone. No matter their age, culture, or background, we believe everyone should feel special and appreciated. Let us help you make your loved ones, friends, coworkers, and clients feel special no matter where they are in the world!
We're always on the lookout for new and exciting partners to join our platform, so if you have a product that can be curated into personalized gift boxes, we invite you to apply to join us! Discover the joy of working together with STADIUM through the words and experiences of our local partners here.