This year, a SnackMagic employee who lives in France, shares her magical experience at the Christmas market in Paris, in the hunt for unique and thoughtful gifts and Christmas ornaments
Christmas in Paris is dreamy with its crisp winter, while you enjoy the most famous landmarks like the Eiffel Tower, Place de Vendome, Champ-Elysees, all fully decorated in sparkling colors and extravagant decorations. The city of lights truly lives up to its name! Paris has the most amazing Christmas market made up of wooden chalets to create a warm and picturesque Swiss-alpine village. You will certainly find decorations for your Christmas tree, some original ideas for Christmas presents, and the taste of the local French gastronomy.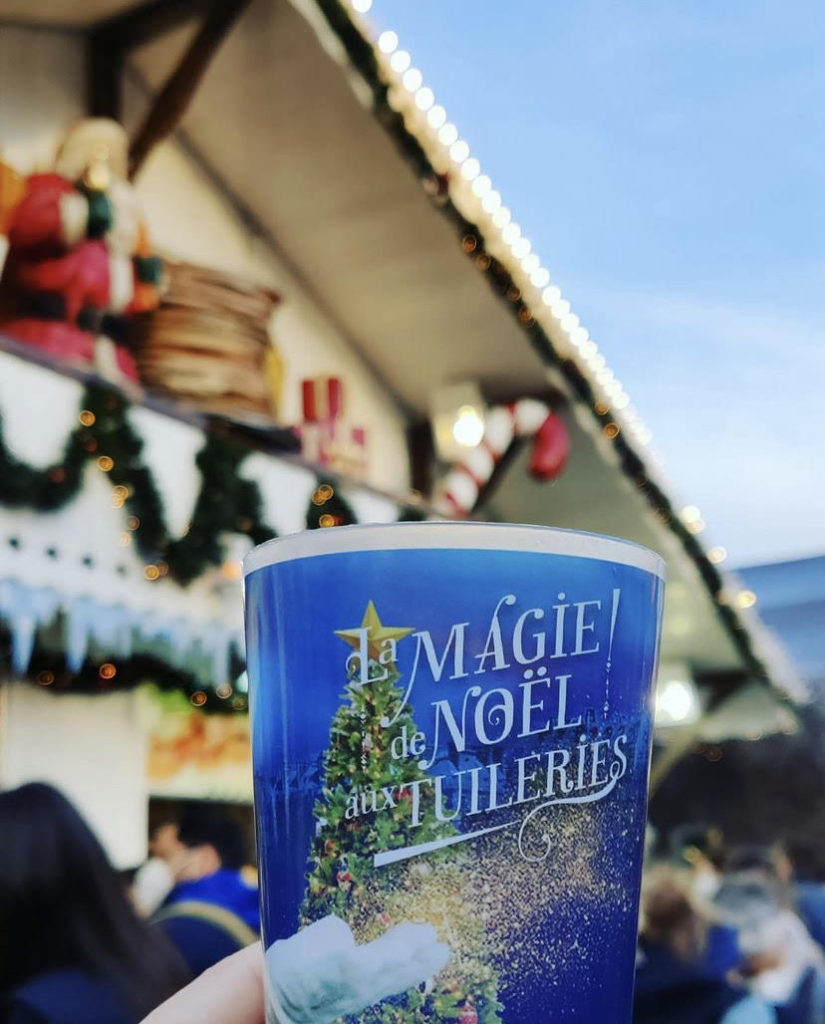 One of the biggest markets in the city is in Tuileries, a spectacular garden adjacent to the Louvre. This year's theme is called La Magie de Noël or The Magic of Christmas. Hundreds of stalls participate with their very stylish decorations, making it feel incredibly festive. A huge Ferris wheel catches the attention, plenty of carnival rides such as a merry-go-round and bumper cars, numerous life-sized Santas, singing reindeers and nutcrackers in every corner, artisan crafts and gifts from around the world, numerous specialty food products, and of course, an ice-skating rink to burn off all the calories from all those delicious foods.
In the true fashion of the Parisians, sipping mulled wine is a must to get you all warm and cozy. By then you really can't turn your head away from all the open kitchens from the chalets with their mouth-watering food specialties such as escargots, sausages, cheeses, to sweet treats like churros and crepes. A couple of them feature artisanal chocolates in gift boxes which reminds us so much of our very own curated boxes of Austrian chocolates and this chocolate wreath rocky road with marshmallows.
If you're looking to recreate traditional recipes at home, check out this Christmas Fruit Cake, DIY Paella box, Pancakes Mix and Spreads, and Italian Pannetone.
You can also find a premium selection of gift-worthy clothing and accessories. It is known that arts and artisan crafts sold in the Marché de nöel are high quality and they can often rack up a small fortune. Here are some non-food ideas though if you're looking to pick up a perfect souvenir that won't break your wallet.
Christmas Market Mugs
It is probably the number one budget-friendly souvenir you can bring home from your Christmas market adventure. They come in many shapes, animal-shaped handles, Santa's shoes, and adorable glass patterns.
Local Beverages
Well now you have the mug, you need the drink! Local liquor seems to be a popular choice. Here at SnackMagic, we have Cocktail Essentials to help prepare your favorite cocktails or a good old Hot Chocolate & Cake Kit for that indulgent festive treat.
Cozy Slippers and Bonnets
The chilly December weather in Europe will make you want to snuggle up on the couch in your new fluffy slippers and bonnet. They can be so soft and warm.. you will want to throw your money at the vendor! Do you know we have a Happy Christmas Collection which consists of soft brushed pants, socks that hug your feet, and a plush blanket?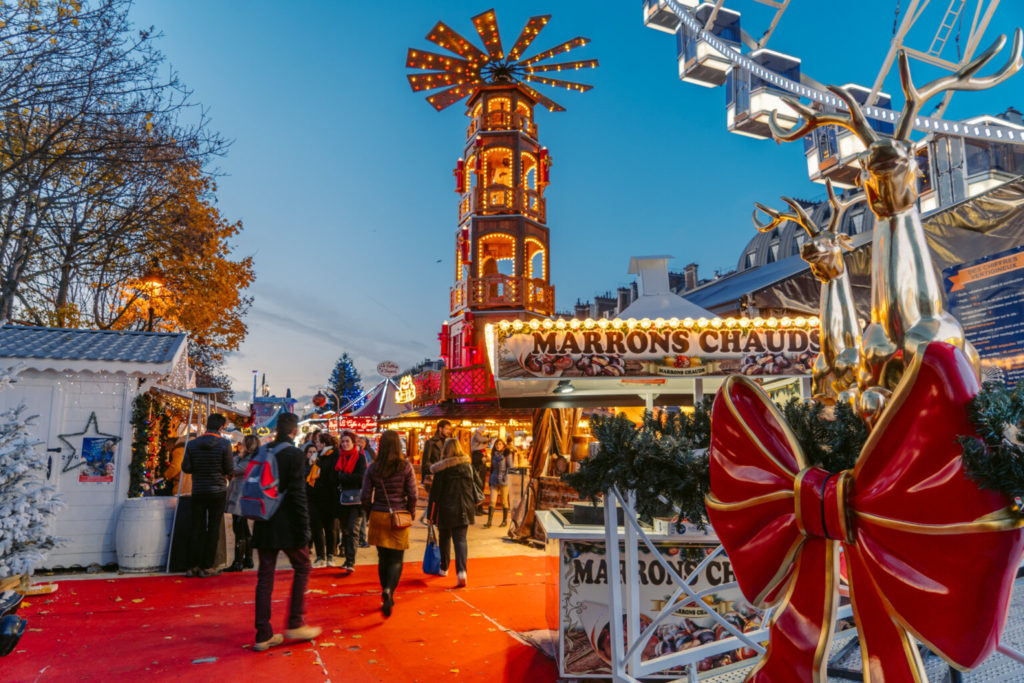 Occasional appearances by musicians, choir performances, or musical instruments playing in the background add to the festivities. The vibe here is always elegant, relaxed, and focused on the holiday spirit. Mon Beau Sapin (Oh Christmas Tree) was played followed by 12 days of Christmas. You probably know that Christmas carol very well! You know, the one that goes, "On the first day of Christmas, my true love gave to me…" and so on. Originally believed to come from France, it is an English Christmas carol that mentions an increasing number of gifts given on each of the twelve days of Christmas.
These days though most people wouldn't want turtle doves or a partridge in a pear tree, so check out our very own "SnackMagic's Christmas market". We have selected our favorite Christmas and holiday hampers curated by our local partners in their respective countries for the best gift boxes you can send to your friends and family this season, all around the world!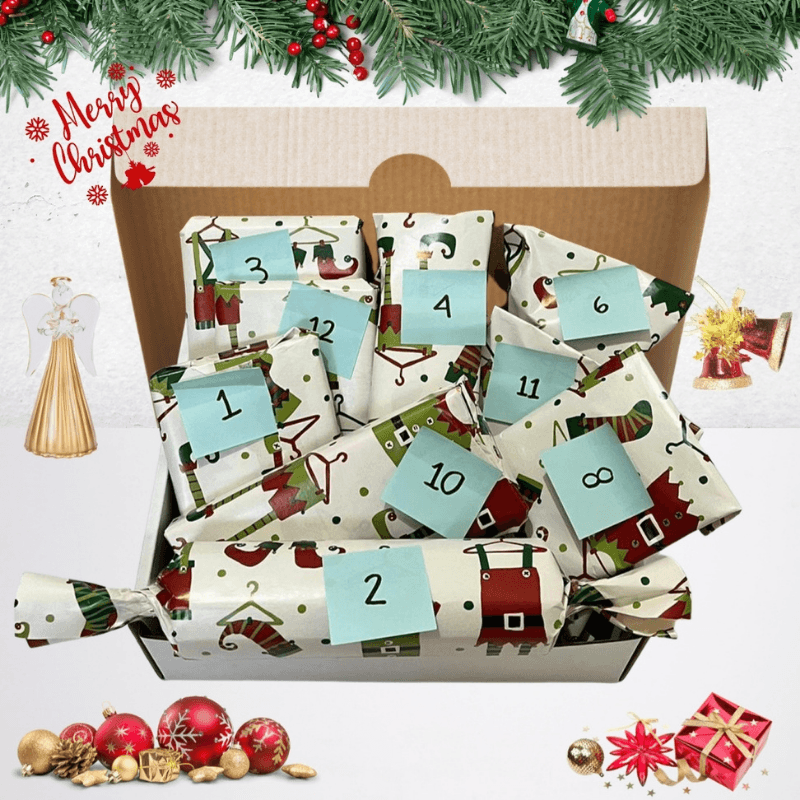 Mexico
This is an awesome box full of secret surprises. Follow the numbers from the notes and open each item for the next 12 days. Without spoiling the fun we will give you a few teasers. You will find sour patches, gingerbread man cookies, Mexican candies, and many more sweet surprises and those we are keeping secret.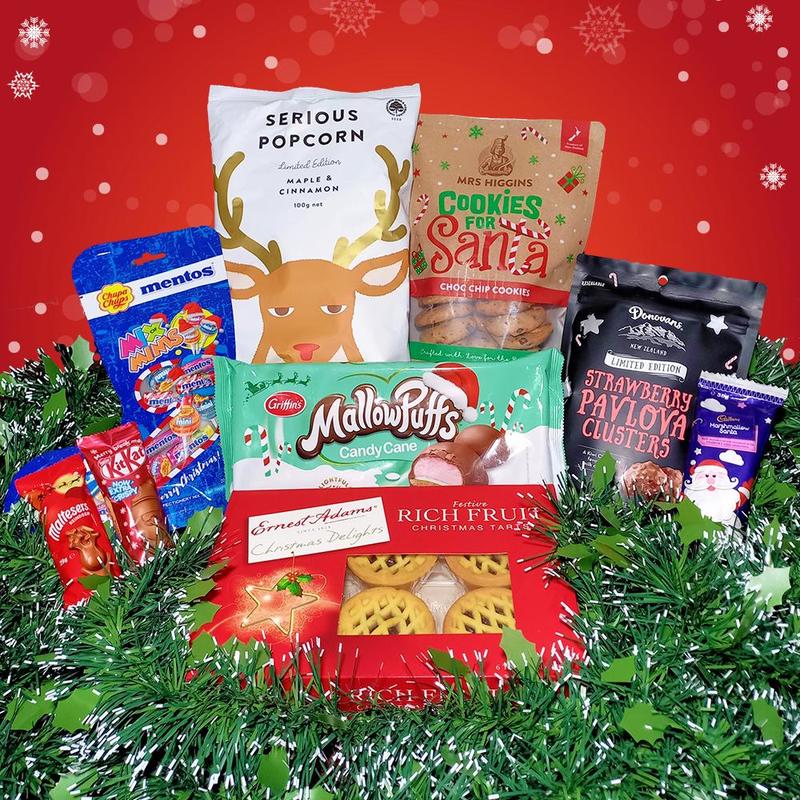 New Zealand
You'll find plenty of sweet delights in this hamper such as Candy Cane, peppermint puffs, strawberry pavlova clusters, Christmas fruit tarts, marshmallows, Kit Kat Santa and choc chip cookies for Santa too! This box is sure to bring out the Christmas spirit in everyone!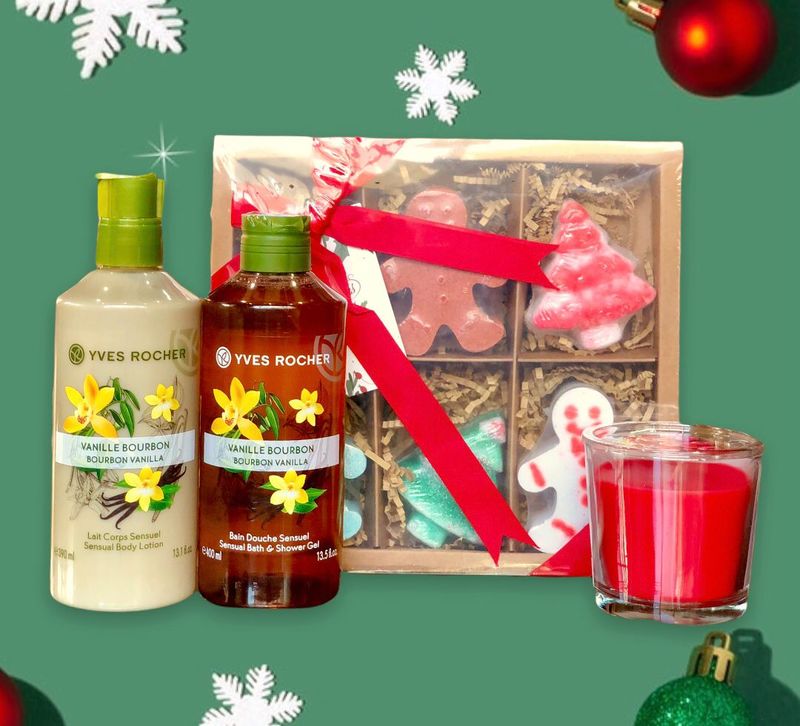 Christmas Themed Self Care Set
Thailand
A great gift to remind your loved ones to care for themselves. Let us elevate your well-deserved pamper day by providing you with beauty products like Yves Rocher vanilla scented shower gel and lotion, sweet cherry candles, bubbly bath bombs, and much more.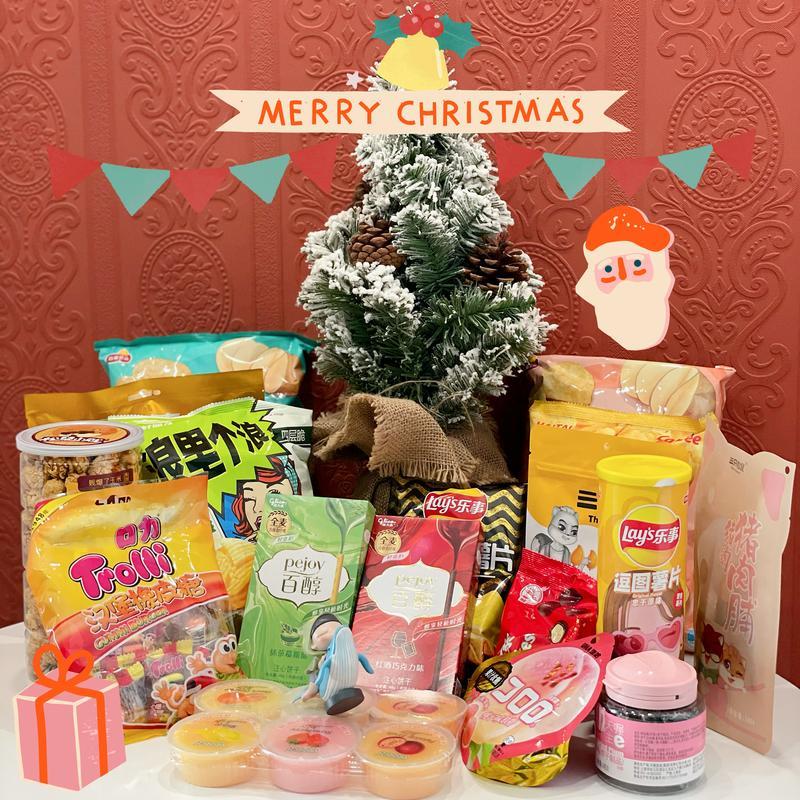 China
May the sparkle and joy of Christmas fill your season. This snack box wishes you a season filled with happiness and merry-making. This box includes items such as ginger cookies, Christmas Hersey chocolate, preserved sausage, sweet potato chips, and Christmas cereal.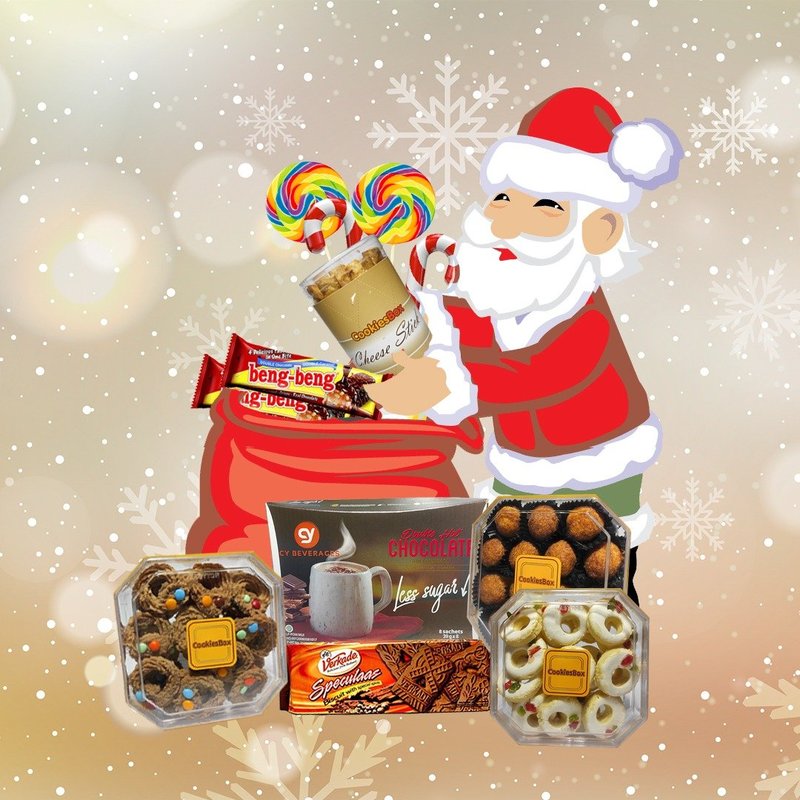 Indonesia
Santa has a surprise for you! Grab this box full of many delightful cookies such as cherry cream, palm cheese, and Mocca ring. Enjoy any of these cookies with a cup of hot chocolate. Satisfy your sweet tooth craving with a Lollipop candy.
Check out our international menu and see for yourself the amazing curations by our partners in more than 100 countries!