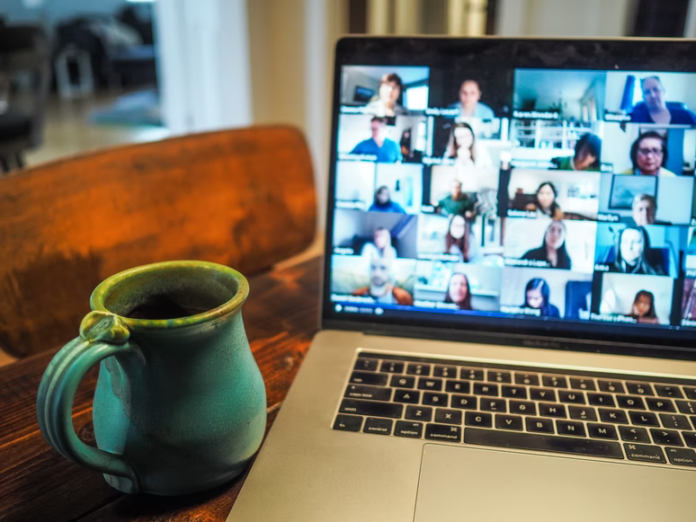 Teamwork is integral to life, especially productivity and learning. Even if you work (or study) independently, collaboration is usually required. It could be with a higher-up, subordinate, or fellow colleague. Regardless, at some point, in some way, you need to learn to work well with others.
As for the workplace, a Forbes article from a few years ago points out how collaboration is at the center of stellar workplace performance.
Yet, recent Gallup statistics show a staggering $7 trillion loss in workplace productivity.
Now, that's just the professional world. Effective teamwork is also integral for students, who've taken a substantial blow to their overall productivity since the pandemic reared its ugly head.
What might the solution be to these productivity struggles? We believe collaborative tools are at the heart of driving performance through any team-oriented facet of life.
Why Use Collaboration Tools?
Are you wondering to yourself, "why use collaboration tools?"
Plainly put, collaboration tools for students, and collaboration tools for business, make productivity easier for anyone in a team workspace.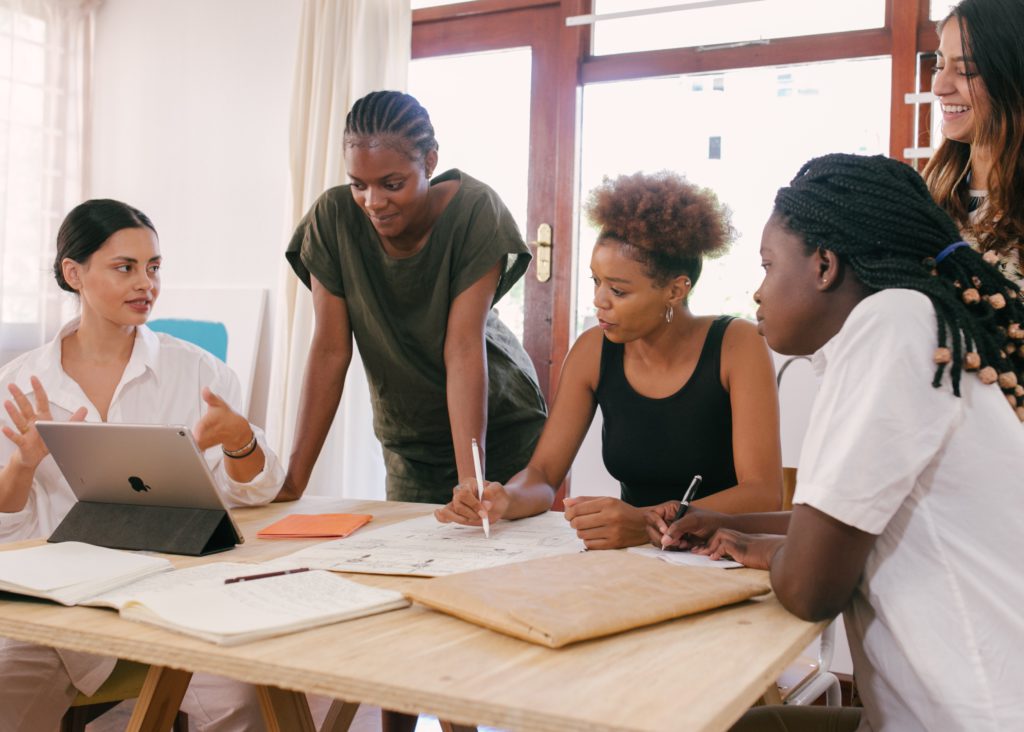 Combining tools such as (but not limited to) productivity apps and collaboration apps will:
Enhance creativity
Establish a sense of community
Promote problem-solving
Lead to innovation
How Can Online Collaboration Tools Lead To Productive Teamwork?
With collaboration apps and similar tools, it's possible to:
Optimize team member communications during projects
Provide more spaces for communication
Keep projects on schedule, streamlined, and organized
Most Common and Successful Types Of Collaboration Tools
Below is a list of the most frequently used types of collaboration tools.
Collaboration Apps for Calendar Sharing:

Keeps appointments/meetings organized without needing to inform all team members
Event organizers have access to everyone's availability, making for seamless planning
Huge time-saver that removes manual work
Collaboration Apps for Instant Messaging:

Colleagues/partners can quickly exchange texts and files in real-time on any devices
Collaboration Apps for Video Conferencing:

Provides visual communication, containing nuances otherwise missed in texts
Almost replicates in-person meetings while everyone works in a separate area–highly convenient
There are more than just these examples–collaboration apps and productivity apps come in many different forms–but now you have some context to work with.
Best Two Overall Collaboration Tools
In the above section, we discussed types of collaboration tools. Alternatively, these are specifically the consensus top two collaboration tools as deemed by TechRadar:
Main Advantages:

Direct collaboration on the same document (e.g., excel, PowerPoint, Word Doc)
2. Slack
Main Advantages:

Works on computers and mobile devices
Allows for seamless message and file-sharing through DMs
Supports video calling
Low on Cash? Then Use These Free Collaboration Tools
Not all of us have money for paid collaboration tools and require free collaboration tools.
If you want enhanced productivity and collaboration but don't have the funds to invest in a related app, we've got good news for you. There are plenty of options for free collaboration tools, starting with a productivity app we've already mentioned, Slack.
And there's plenty more where that came from, such as Trello, Evernote, Todoist, etc. Read more here.
Best Two Collaboration Tools For Students
Discussed below are the top two collaboration tools for students.
1. Edmodo
Main Advantages:

The interface is intuitive and user-friendly
It is a student communication portal, eliminating the awkwardness of face-to-face in-class conversations
2. Classcraft
Main Advantages:

Based on World of Warcraft (attracting students with a fun theme)
Students earn character upgrades through positive behavior and teamwork
What About Google Collaboration Tools?
Google collaboration tools are–as expected–specific to the Google platform.
Even something like Gmail is a collaboration tool, as is Google Calendar, Google Sheets, Google Docs, and more. Learn more about these tools by clicking here. You'll find many of these examples can be leveraged by students and businesses alike.
Try Out These Two Project Collaboration Tools
Even outside the plethora of collaborative tools we've discussed, there are still these two other project collaboration tools worth bringing to the forefront:
1. Flowdock
Main Advantages:

This collaboration app has a team inbox that consolidates notifications from customer support tools, Twitter, Asana, and other channels
2. GoToMeeting
Main Advantage:

Most enjoyed for its seamless screen-sharing and video conferencing
Also known primarily for its easy navigation and straightforward scheduling feature
Think Outside the Box About Collaboration Tools For Business and Other Group Work
We've highlighted many collaboration tools for business, school, and other group projects. These all double as productivity apps as much as they are collaboration apps.
However, any team workspace should think beyond apps when seeking effective collaborative tools, whether at a workplace, educational environment, or anywhere else.
For instance, say you have a group of remote employees who need an added bit of motivation. After all, we're entering the winter months, and things are getting dreary. Working at home is bound to feel more lonely and demotivating.
So, what if we told you that SnackMagic has a fantastic productivity idea that'll fuel your team's focus and drive their productivity? Namely, our bundles boast customizable features (e.g., personalized notes inside the package), a digital branding experience, and options for swag.
We offer tons of work and general productivity-related gifts beyond just snacks, such as our Perfect Minimalist's Journal. It helps people filter down their entire lives down to the core essentials. But we've also got a menu of 1000-plus snacks that'll make employees feel appreciated while satiating their appetite for something tasty.
Now, with all these collaborative tools, your team workspace will be more thriving than ever, with all involved ready to produce at a higher clip than ever.