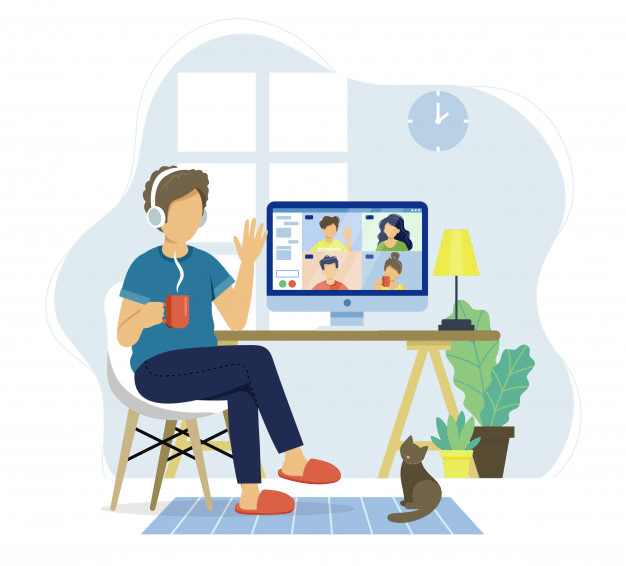 With offices still empty a year later, many teams are now facing what we call "Zoom Fatigue". How can you boost morale for your virtual team?
After a year of having back-to-back virtual meetings, working from home can feel…anything but human. With no moments to boost morale like a water cooler to chat around or a lunch table to eat at with colleagues, there's little room for personal interaction these days. This means there is less collaboration and connectedness.
What we're starting to see now is that boosting morale is really what will make or break a company as top talent will start their search for engaging opportunities elsewhere. But how can we boost morale for a team that's dispersed around the country, or now even the world?
Not even 10 years ago, remote work was almost unheard of, but now, more employers than ever are starting to understand the benefits of allowing employees to work from home. Not only does it boost productivity, efficiency, and employee wellbeing, but it lowers the financial stress on a company that comes with maintaining an office building.
However, as productivity, efficiency, and innovation rise in a remote environment, work culture is often neglected. A recent survey of remote workers found that the top disadvantages of remote work are the lack of personal interactions and feelings of isolation. If you don't do the work to sustain a happy virtual workplace, you risk losing top talent and decimating the morale of your employees.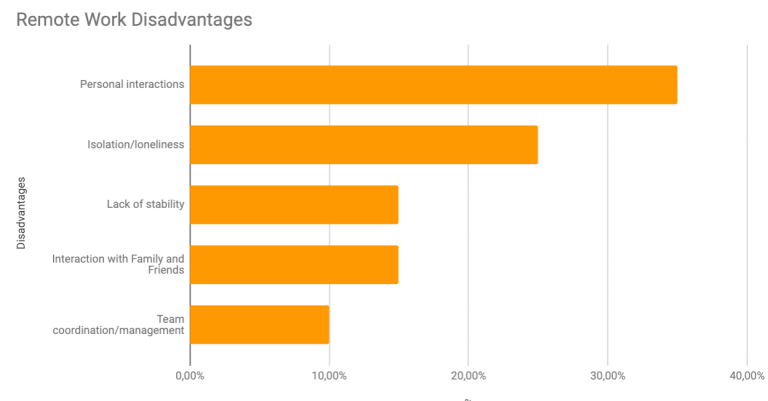 In order to bring culture back to a workforce with no office, there needs to be proactive steps taken by employers to reinforce cultural values set forth when the company was founded. Here are 3 easy ways to boost morale for your virtual team:

1. Recreate the Water Cooler Experience
The Water Cooler: A moment in a typical office day that we didn't think we'd miss in our work-from-home space. These small informal moments are what facilitate collaborative discussion on what each employee is working on. These are moments where we can see where we can help each other as a team. Collaboration is the cornerstone of a great culture. Maintain the team-building activities that helped you build your strong culture.
A favorite collaborative virtual experience that a lot of companies are utilizing right now is virtual happy hours. With services like SnackMagic, you can easily treat your whole team to a virtual happy hour with just a few clicks. We have an entire section on our beverage menu dedicated to cocktail mixers. All you need to do is select your budget for each employee and send out a link and your team can build-their-own happy hour box filled with mixers and complimentary snacks.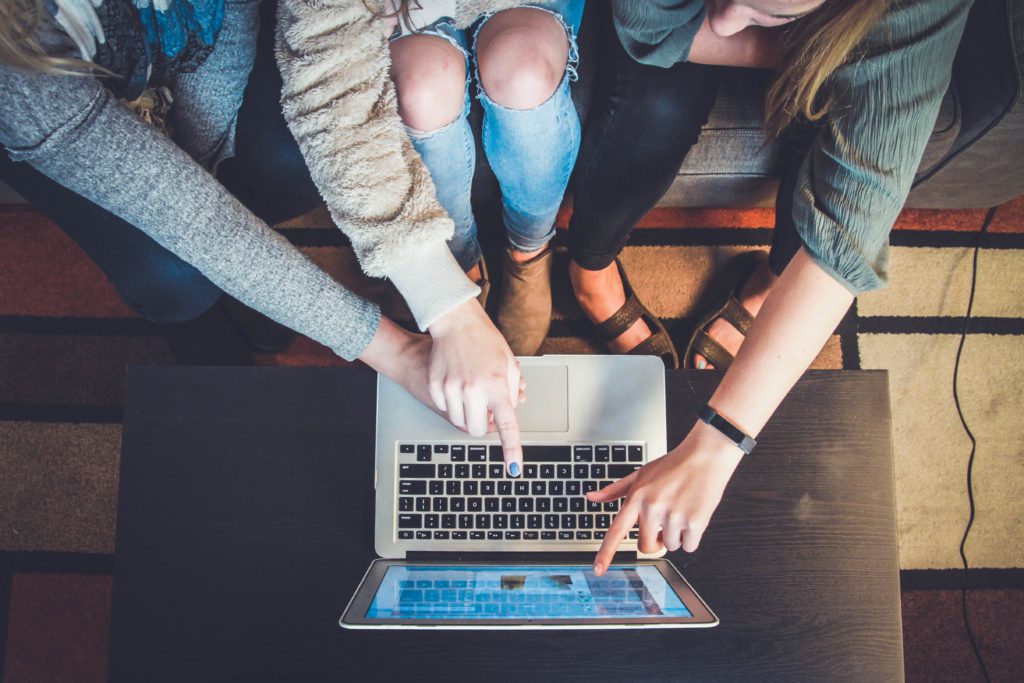 2. Plan Recreational Virtual Events For Your Team
As the new normal continues to change, surprisingly there are even more options for interacting virtually. You can always improve morale in an all-remote team by creating fun Zoom events that have no other purpose except to draw everyone closer as a group. Whatever you choose to do as a virtual event, one thing that's super important to include in your planning is providing your team with something to munch on during the event.
Some team-building activities include things like escape rooms, scavenger hunts, or murder mystery games are great opportunities for gamifying the experience by rewarding employees with our snack boxes. With SnackMagic, all you need to treat your team is a link (which you can share during the virtual event) and you can approve or deny the requests from our user-friendly Treats Dashboard. Other companies host unique events like rocket launch simulations, comedy shows, or movie nights. Our gifting platform is ideal for events like these because you can select when you'd like your recipient's boxes to arrive.
3. Reward Stellar Work, Prioritize Appreciation
When your team does good work, doing rather than saying will go a long way. The team members that feel appreciated and valued will be the driving force of productivity at your company. Employee appreciation gifts are often the most obvious morale booster in the office, but outside the office, it's difficult to find a specific gift that is both scalable (when you have 1,000 employees in 10 countries) or a gift that doesn't involve collecting home addresses.
Luckily with SnackMagic, any organizer can gift their global team without collecting addresses. As more remote workers have found more remote locations to get their work done, often managers will run into the issue of gathering addresses or not being able to treat everyone on the team due to location limitations. SnackMagic is the only gifting platform where no one is left out. You can even include your company swag in the box too or seal the snack box up with a custom sticker. Repping your company logo is the easiest way to make your employees feel part of the team.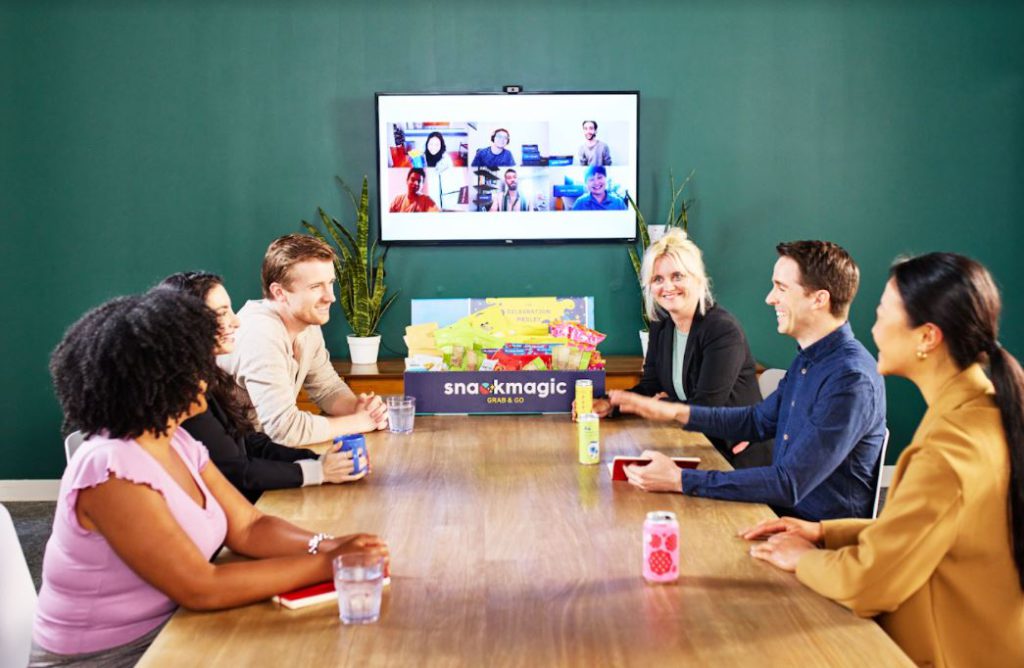 As culture has been put on the back burner for most companies trying to adjust to the new normal, it is in fact, the driving force behind any successful company and will actually make or break a team. With the help of SnackMagic, any employer can easily boost morale for their team with just a few clicks. To learn more about how we can best serve your team's needs, book a call with us. Or, if you're ready, start an order and kick-start your culture into gear.