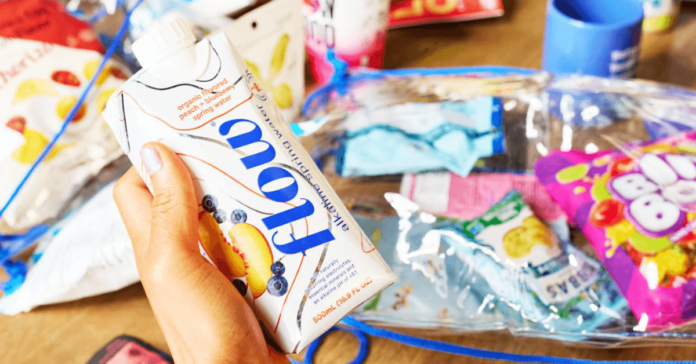 If you're planning a conference event, it is common courtesy to provide conference goodie Bags to your attendees. Swag bags are the items you hand out to anyone to raise your brand profile and advertise your products. Everyone who attends an industry event should get items bearing your name and logo.
One way of creating great event experiences is to provide amazing content and moments to remember. Giving them swag items is an effective way to impress your attendees. The item should fulfill their needs while promoting your brand. However, how can you create a branded swag item that will leave a lasting impression? We describe everything you should know about choosing the right conference goodies bag for your industry event.
Conference Goodie Bags
Conference goodie bags are the first gift you give an attendee. Some items make the experience more enjoyable while ensuring the attendees get the most out of the corporate event. Such items are significant additions to enhance the conference goodie bag.
The corporate event goodie bags are one highlight of conference events. With virtual events because of the pandemic, more importance is placed on gifting to advertise your brand. If a conference bag is done right, it will improve the overall impression of the event and your brand.
While creating a good impression, conference goodie bags have other benefits. You can use them as conversation starters for your products. Since people are right into gifts, design a fun one and give it to everyone at your event. When you give out promotional goodie bags, you provide your attendees with a useful tool they will keep for a long time.
Swag Bag Meaning
A swag bag meaning is a bag filled with free promotional items to give your event attendees. They go hand in hand with corporate events. People associate the quality of your brand with the swag bag. High-quality swag bags give attendees something practical to use for years. Hence, you need to choose items that will leave the best first impression on your attendees.
Conference Swag Ideas 2021
Besides, providing the best moments, you need to pick the perfect gift for your event attendees. It helps create a positive lasting impression and ensures that your brand lives on. If you are planning a conference event, here are some conference swag ideas for 2021 to consider.
Branded apparel
Giving attendees branded shirts, hats, and jackets is a great way to advertise your brand. These are fun, versatile, highly functional, and easily customizable gifts. You can use logos and images on the branded apparel or personalize them for your audience. 
Water bottle
Water bottles have become a common accessory for conference events. They make a magnificent gift for all demographics. Water bottles swag items will never go out of style. People are likely to carry water bottles that blend with their clothes.
Bottle opener
Retro bottle openers are a great swag gift for any demographic. When organizing a conference event, Supply the openers to every attendee to place on their fridge doors. It is great marketing as a branding item and cheap.
Portable coffee mugs
People still love portable coffee mugs that come as part of the swag bags for virtual events. Get stainless cold or hot coffee mugs for your attendees. Since they hold coffee, anyone using the mugs will get to know about your brand.
Bags
Reusable bags are exceptional swag bag ideas for adults. With more people becoming environmentally conscious, show that you care with branded shopping bags. Personalize the gift to make the attendee feel more appreciated.
Since everyone loves special treatment, ensure you pick the right swag gift. It should be relevant to the attendees. For example, a gift for college students will differ from that of corporate professionals. When thinking about goodie bag ideas for adults, identify the persona of your attendees. Once you understand your audience, select a gift that makes sense to them.
Offer free swag bag items to your attendees, including high-end items such as gift cards and tech products. Bestow them upon the first few people who register or make them available at random-draw prices. This is a great way to encourage participation in the event while making the first impression.
A functional conference bag can make a strong first impression of your brand. Provide practical items with an event logo on the packaging. It takes the branding to an extra level and makes your event successful. For example, snacks and beverages are important when planning a conference event. Find services such as snackmagic that provide time-efficient and cost-efficient services.
Swag Bag Companies
Swag bag companies should offer items that attendees won't throw away. Hence, choose a company that will make your event successful. There are factors to consider when choosing a swag bag company.
Practicality is crucial to swag bag ideas for employees. Everyone wants cool stuff provided they are practical enough. Hence, choose a company that provides practicality to your event. The bags should be compact and ergonomic, and appropriate for the event itself. For example, stylized tote bags are a great way to carry new gifts comfortably.
However, no goodie bag is complete without a fun item. While practical, these items will excite your guests and spread your brand. Find a company that provides quality items to improve your event. Giving your attendees ugly promotional goodie bags filled with useless swag items can affect your brand. The corporate swag bag ideas should include items that attendees will use long after the event. The perfect conference goodie bag depends on the event you are hosting.
Choose a company likely to set your brand apart from competitors. For example, a quality swag item will keep attendees thinking about the event and your brand for years. Hence, gift your attendee's high-quality items with a specially designed label. SwagMagic provides custom branded swag boxes to help you with conference event planning.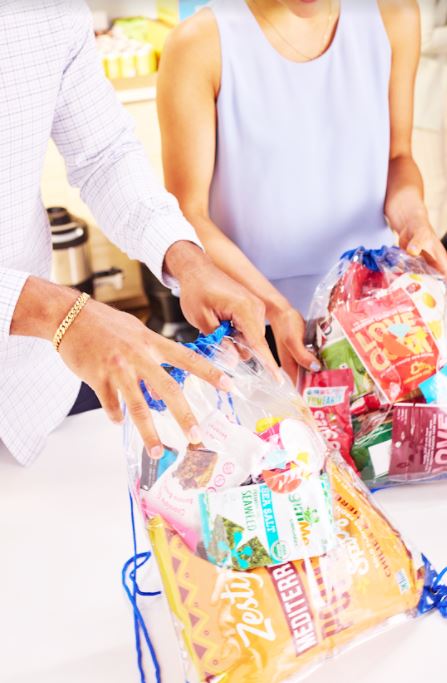 Bottom Line
A conference event is an opportunity to market your brand to more people. When attending professional events, people expect more benefits than the cost of attending. You must compensate for their time and money spent in attending the event. Apart from the new ideas they can learn, providing swag bags is part of the conference event. Invest in quality gifts for your attendees as the prerequisite. Check out how we can help you with all of your swag needs here.