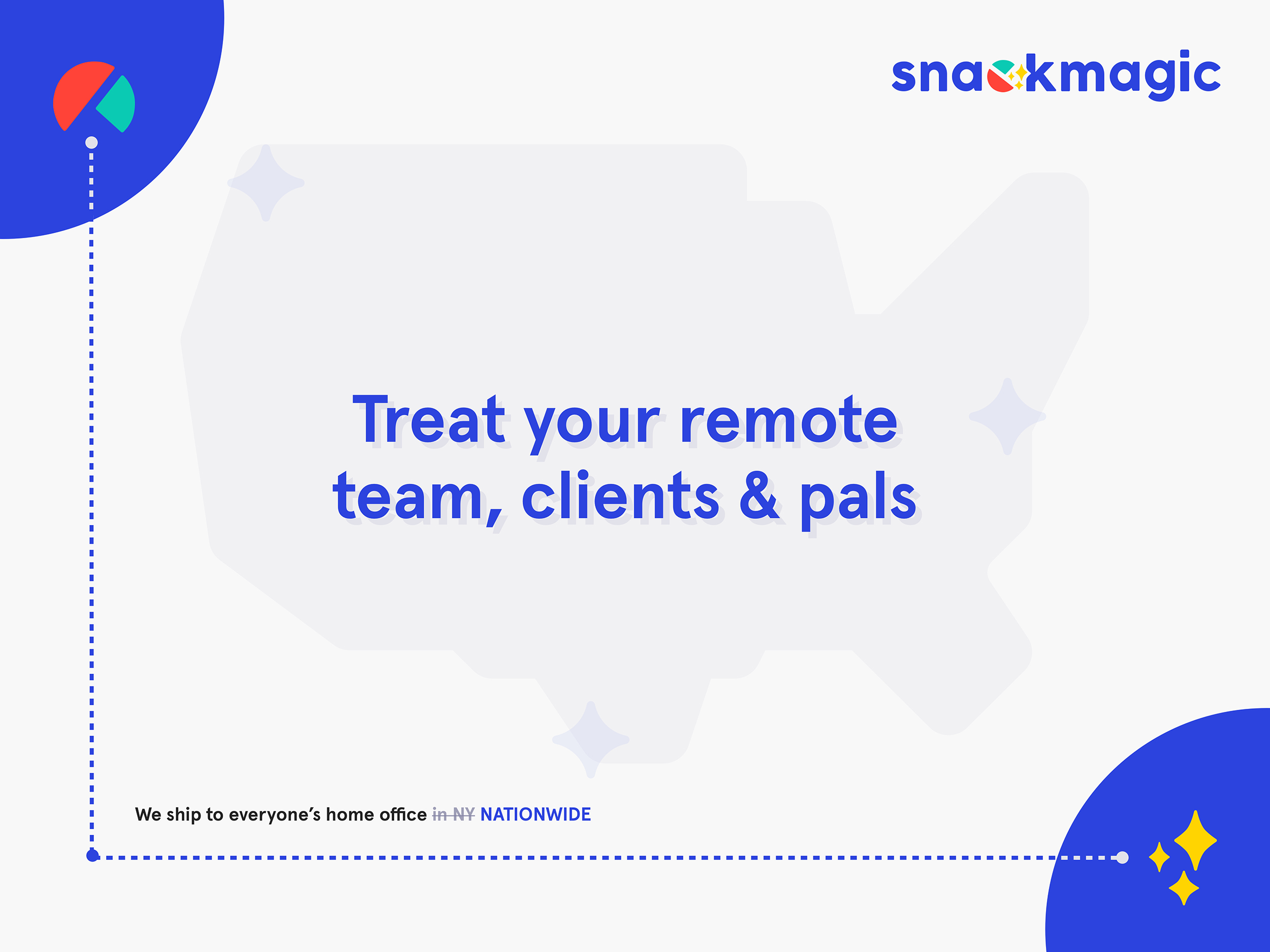 Be it an occasion like Christmas, Employee Appreciation Day or even the Pandemic, everyone is looking for ways to treat their remote employees. Team Managers and Executives want innovative ways to increase engagement and show gratitude towards one's employees, co-workers and clients. As remote and hybrid working become the norm, it's crucial to stay connected to your employees regardless of where they are in the world.
So what could be a perfect gift for client and employee appreciation? It needs to be simple, price-sensitive, generates enthusiasm and keeps the spirit going.
Snack boxes!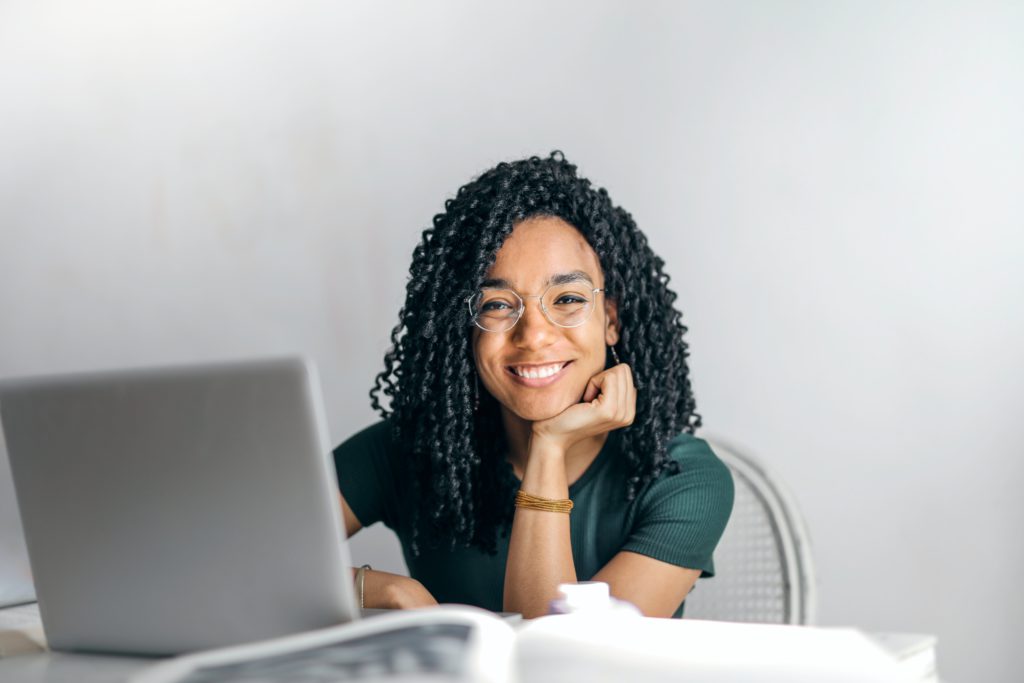 Yes, it's the treat that keeps on giving and while your team is at home trying to adjust to their new working environment, away from colleagues in a new normal, this is the time to make an impact and make them feel that they belong. In this time where we can all use a few snacks to get through the day, there could be no better way than delivering a box of snacks and beverages to your remote employees right to their doorstep.
Eli Korn from ADT has validated the idea by implementing it with his employees.
"All of my employees were incredibly thankful that we were thinking of them and they all loved their snack box because they picked out the items themselves. Since sending SnackMagic out I've gotten countless thank you messages and it was just a great experience all around. I'd highly recommend using SnackMagic if you want a simple way to treat your team in this time where we can all use a few snacks to get through the day"
SnackMagic has helped business leaders, like Eli, purposefully engage their remote workforce and clients Nationwide, as they remain indoors during the pandemic lockdown in 2020.
So does Snackmagic work like other snack delivery services? Is it complicated to manage?
We are not a typical snack box! Our way of offering is slightly different. We do not send gift cards to employees/clients or generic boxes; instead, our system generates a unique invitation link that's shared with your recipients and they can select the snacks and beverages of their choice from the available menu. Here's the complete process:
Login/signup using official Email ID
Select the stash you want to send
Name your Snack
Set your budget
Enter the email IDs of recipients (copy/paste as many as you want) or keep it a open link
Add a custom message if you wish to
Decide on all your customizations (box, sticker, digital journey, note) – you can do this later.
Checkout!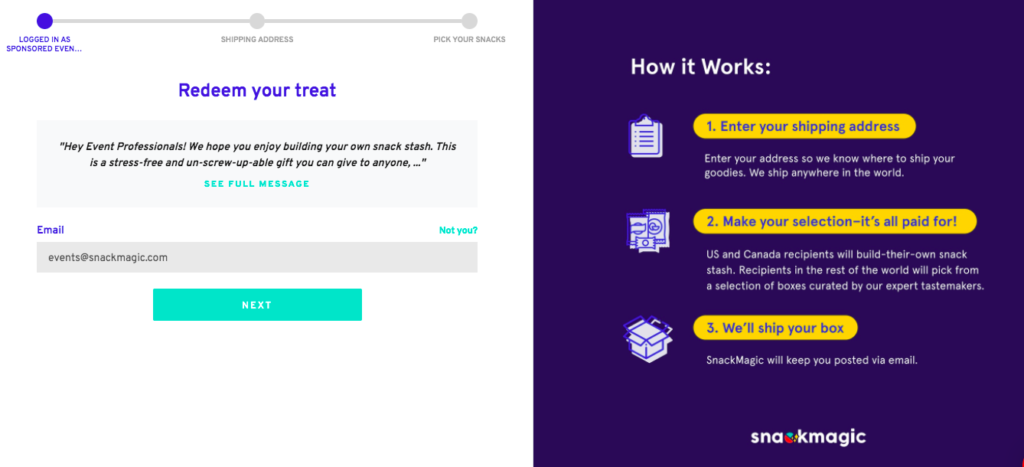 As soon as the payment is done, an invitation link will be sent to the recipients' email addresses or you can also share it via your own communication (Slack/Microsoft Teams). Using SnackMagic link your employees/clients will build their own snack stash or select from the curated medleys and add their own address for delivery. The customized snack box will be shipped to the given address. Meanwhile, recipients can also track their treats in real-time as they wait in excitement.
Simple.. right?!
No lengthy forms to be filled, no gathering everyone's personal address and of course no trouble curating snacks or offering generic, as each guest makes their own personalized combination of goodies!
Now, what if a recipient does not redeem the gift order/invitation (this would be rare)? Will your money go waste? At SnackMagic we have what's called the Snack Givers Guarantee so your money is not wasted. A recipient has 7 days to redeem the gift order once an invitation is sent. An auto-reminder is sent at day 3 and 5 if their treat is unredeemed. If after 7 days the gift is not redeemed, the money will be refunded to the sender's SnackMagic wallet. So, you only pay for treats that get redeemed.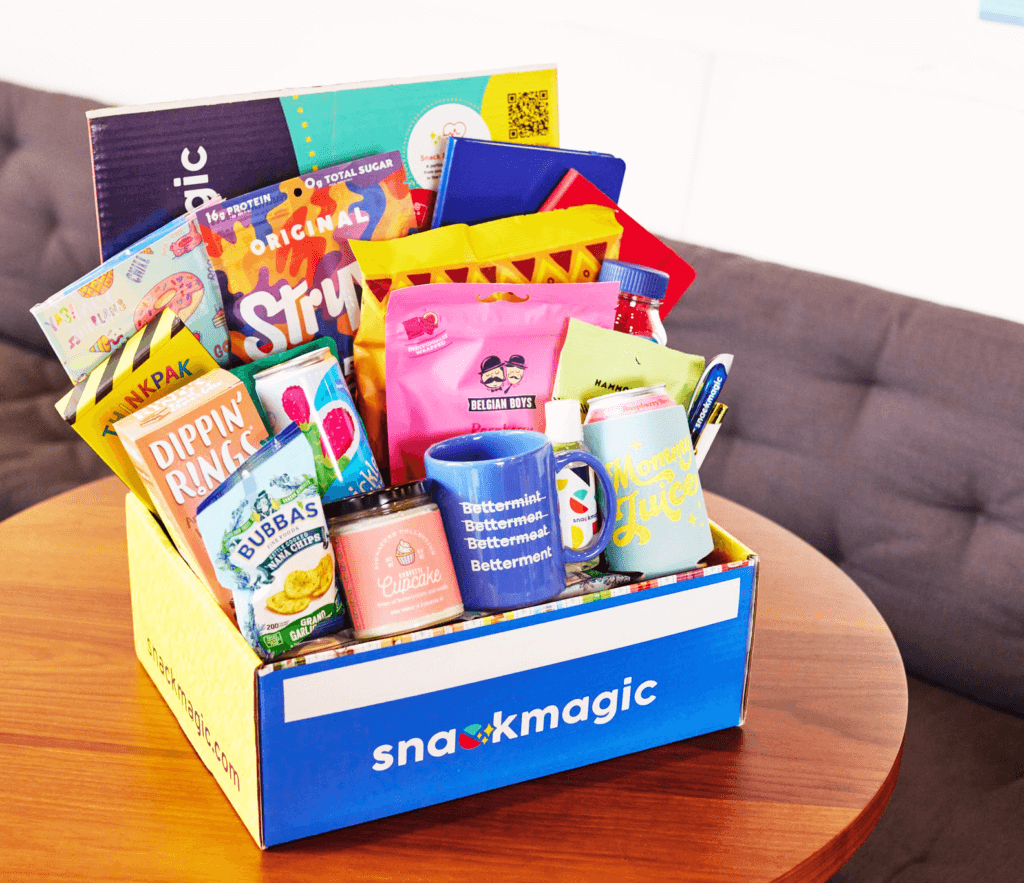 Your accounting team will love the simplicity of SnackMagic too. To simplify their work we ensure that a detailed and itemized receipt is sent against each order, so everything is accounted for and provides a clear distinction from a gift card.
Creating a bond with your remote employees/clients can be a challenge in times like these. But with SnackMagic we hope encouraging your people and making them feel special is simpler than ever by delivering a unique snack stash curated for them by them.
Happy Snacking!