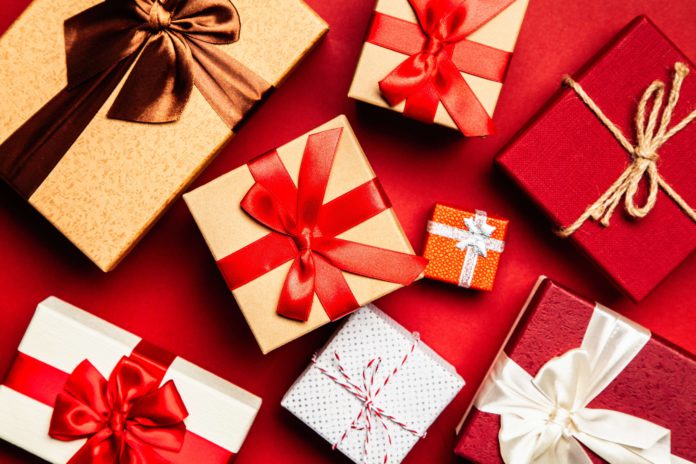 You might have noticed that whenever you order a snack box from other snack delivery services, you may get a box filled with snacks that are not of your choice. Most of the snack companies just fill up your box with whatever random items they have in stock. They do not take into account your choices or your dietary preferences like vegetarian diet or even food allergies. Those snack boxes are not worth buying for yourself, and not to mention sending as a gift. Furthermore, most of the gift boxes end up being filled with crinkled paper and you get 3 things for an exorbitant price!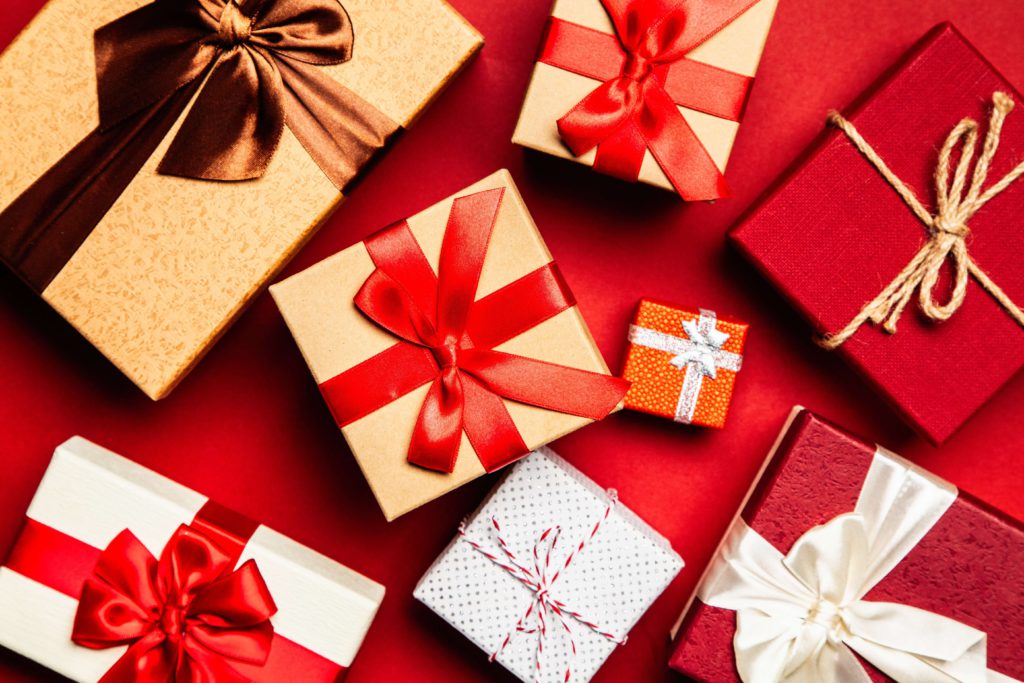 SnackMagic is way different from other snack companies. We let every SnackMagic recipient build their own snack stash from a menu of 500+ amazing undiscovered snacks and beverages from all over the world—or choose from a range of themed medleys curated by our in-the-know foodies.
Here are a few points that will help you understand how SnackMagic is different from other snack delivery companies –
SnackMagic Vs Other Snack Boxes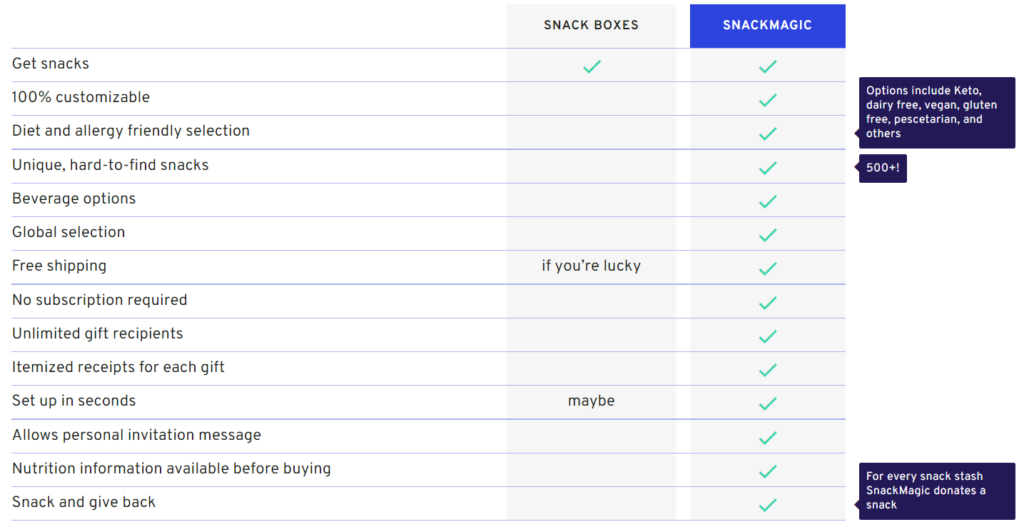 Whether you're an event organizer, HR professional, team manager, or just want to treat your friends/family, SnackMagic is a great way to allow recipients to choose whatever they want with no added stress!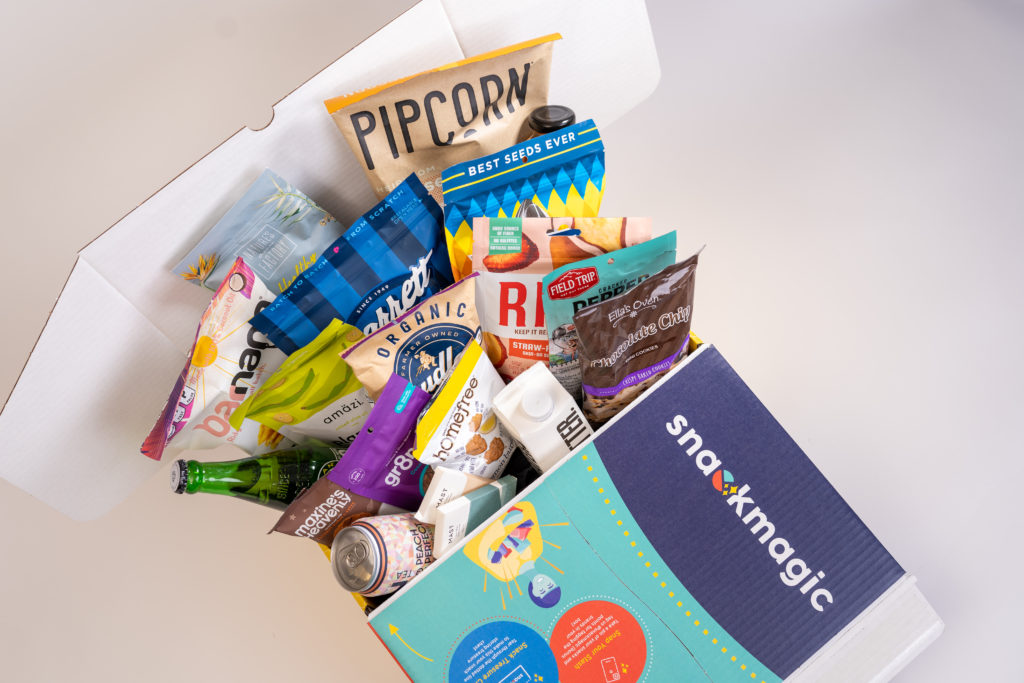 Brands like Amazon, Google, Spotify, Netflix also feel that we are different and have loved our services. If you still have any questions, book a quick call with us. Or, if you are ready to grab a snack box, then here is the full menu.