Do you want to send a customized gift to your clients but not in the form of gift cards? Then you are at the right place. We all know that the concept of giving gift cards comes with their only cons. Your money can go waste if the recipient does not redeem the gift card.
That's why SnackMagic comes with a Snack Giver Guarantee, so you only pay for gift orders that get redeemed. Every snack stash you gift to your clients is guaranteed to be redeemed, so your money never goes to waste. How is this possible?
As a giver, you send snack stash invitations and the recipient has 7 days to redeem
An auto reminder will be sent to the recipient on day 3 and 5 if their treat is unredeemed.
Gifts not redeemed in 7 days go either to your Snack Account (or to your original method of payment)
Use the credit to regift or spend it on yourself!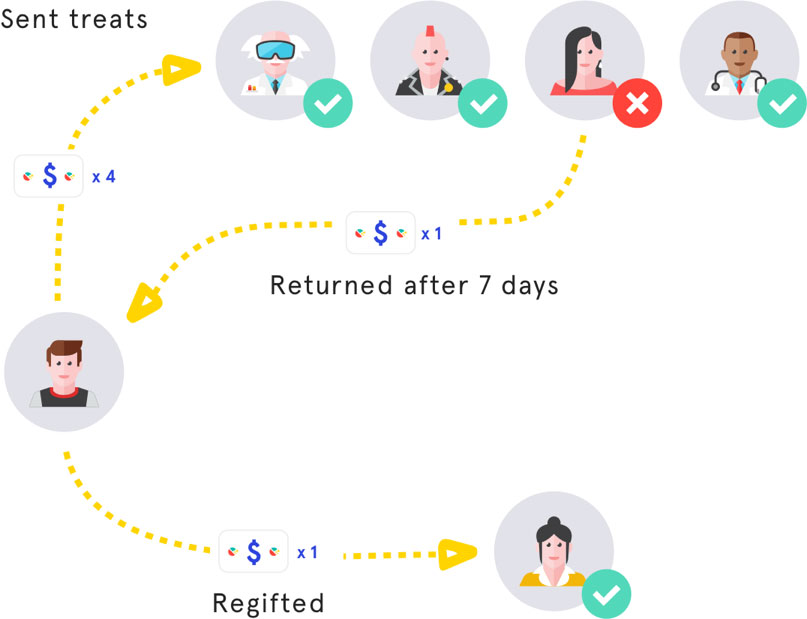 We also provide:
Detailed, itemized receipts to make accounting happy
Real-time order tracking so you know the status of every gift
Auto reminders for unredeemed orders
So, with SnackMagic you can enjoy gifting without a gift card.