BeECOnscious was started by the founders of SuperBee Wax Wraps to help showcase eco-friendly products and locally handcrafted goods from across Northern Thailand.
The SuperBee team has now been in Northern Thailand for many years and is always amazed by the beautiful items created by local artisans, from natural materials or repurposed items and even trash.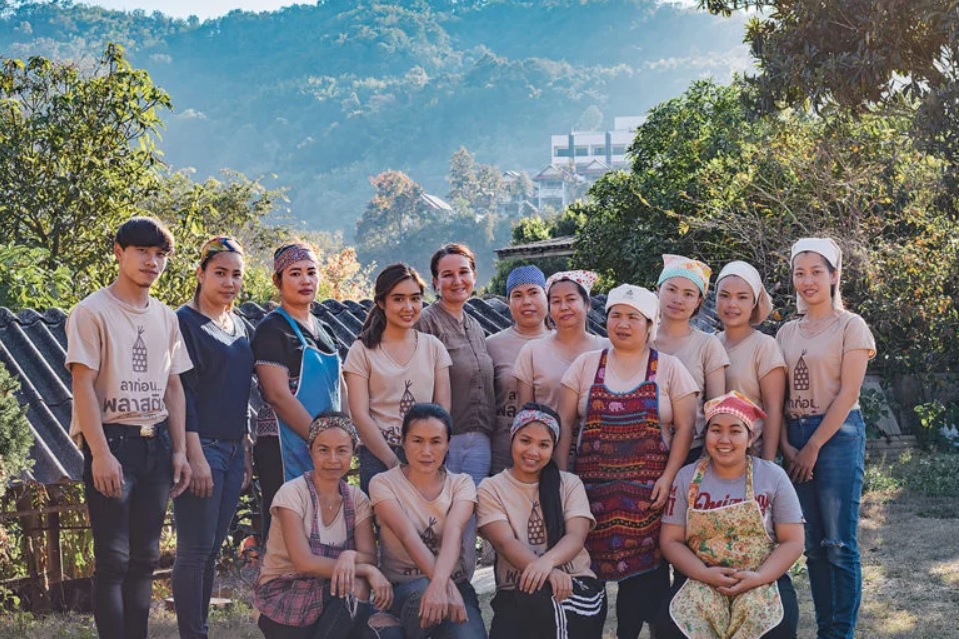 Employees and Communities Come First
At BeeConscious we believe that all businesses should be run as social enterprises – as an integral part of the community, we should be putting back in rather than just taking out!
We've only been operating since 2016 but we hope we've made a real impact on the lives of many of the residents of Ban Pong, the village we're based in, in Northern Thailand.
We believe in running a business that is supportive of all our employees, whether that's by ensuring all government employment legislation is adhered to, and improved upon (sadly not always the case in Thailand, where many labor laws are ignored), or by providing family-friendly working conditions and a safe, happy work environment. The team is made up of mostly women from local villages and still includes all the original team members from when the company was founded. Some of the original staff have gone on to take leadership training and now run the production teams.
In Thailand sanook, means fun, is one of the guiding principles of daily life, and we want to make sure BeeConscious is sanook too! We often arrange work outing, staff parties, etc. We offer other benefits to staff, including a monthly massage voucher and a free team lunch every Friday. Over the long school holidays, we offer to send all primary school-aged children of our staff to a two-week summer camp where they will enjoy fun activities and learn about mindfulness, cooking, and English. We have also provided free English lessons and leadership training to our staff and encourage them to develop themselves in the workplace by learning new skills.
Locally and Mindfully Sourced For a Low Carbon Footprint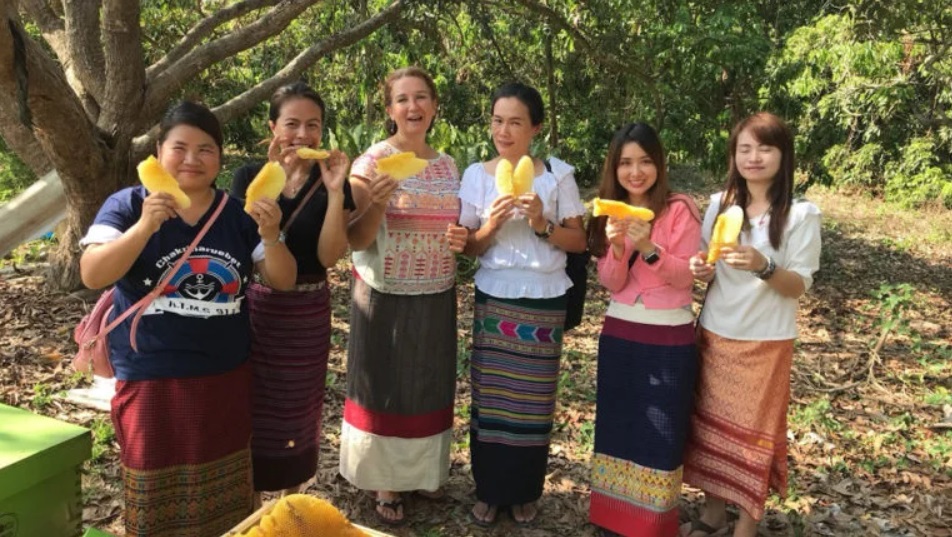 Locally sourced and low carbon footprint are buzzwords when talking about eco-friendly products, and these concepts are very close to our hearts when making our beeswax wraps.
While many eco-friendly makers in Europe and the US will have to source their raw materials from far away, we are very lucky here in Chiang Mai, Northern Thailand to be able to get most of our materials very close to home.
Beeswax: The beeswax we use for our famous beeswax wraps comes from a local bee-keeping cooperative, with great ethics and values, who don't use any chemicals in the management of their hives, and harvest the wax without disturbing the bees. And even better, all the bee-keepers are based in a 10-50km radius of our SuperBee workshop.
Here at BeECOnscious, we want to spread eco-friendly love around the world but we want to do it ethically and mindfully. To that end, we take local sourcing very seriously. While we often ship our products far and wide, we reckon this is more than balanced out by the fact that we source all our materials as locally as we can. This also gives us the advantage of being able to properly check the credentials of our suppliers, both as eco-friendly companies and fair employers.
Cotton: Our cotton supply chain has been getting shorter and shorter over the years. When we first launched, our GOTS-certified organic cotton came from India, as most GOTS cotton does (we would guess this is the case for many other beeswax wraps too). Then we found a new supplier in Central Thailand, moving much closer to home. Now we're very excited to announce that our GOTS-certified organic cotton comes from Northern Thailand, our local region, and with cotton, you can't get much more local than that!
Coconut Oil: Thailand is a major producer of high-quality organic coconut oil, and we're lucky to have this available on our doorstep – so of course, we buy this ingredient for our beeswax wraps as locally as possible.
Bamboo: Our bamboo comes from either Thailand or neighboring Vietnam, but we're keen to source it all locally – our next goal!
Packaging: All of SuperBee's 100% recycled packaging comes from a wonderful social enterprise based in Chiang Mai city, only a few kilometers away from our packing room. Supporting the local community and minimizing carbon footprint, what could be better?
Tips On Zero-Waste Gift Giving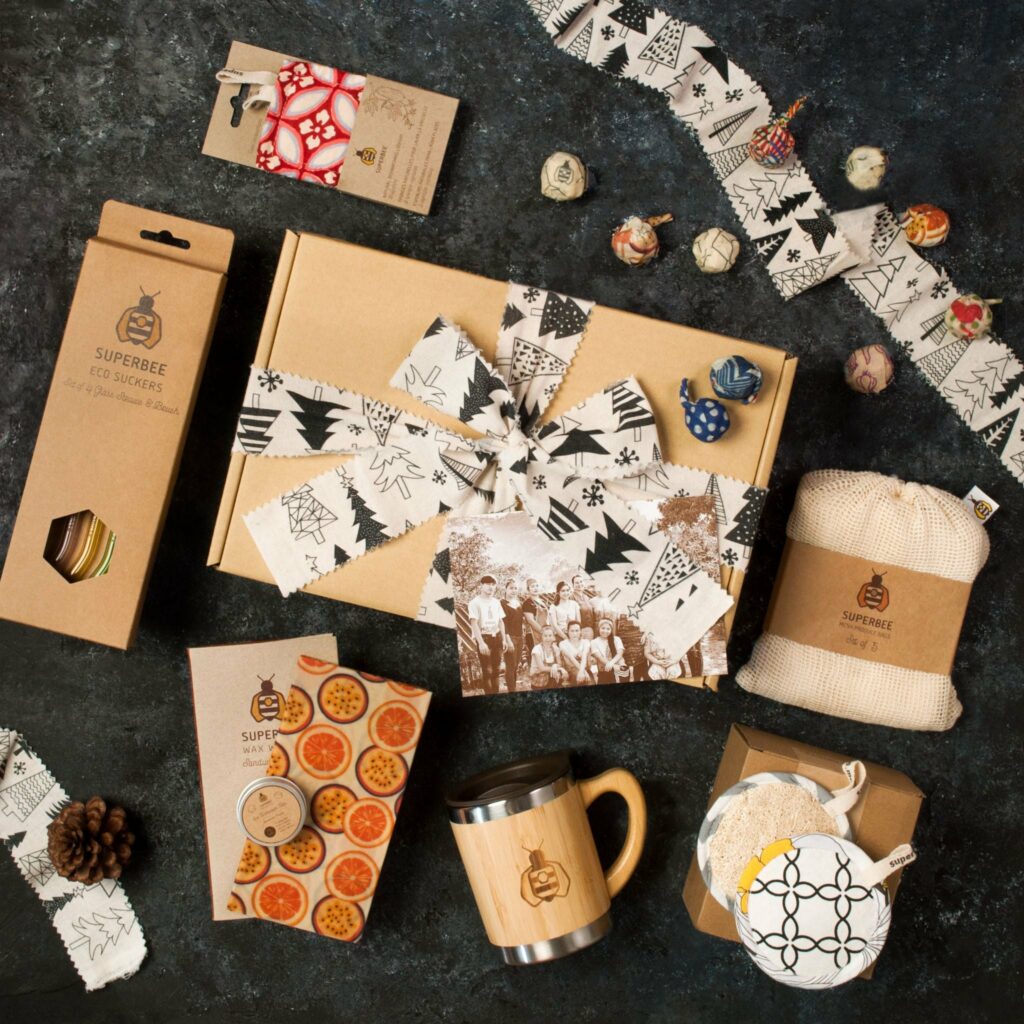 Whether that means finding ways to upcycle and re-gift for true zero-waste gifts, opting to gift experiences, choosing eco-friendly wrapping solutions, or selecting products using sustainable packaging, there's always a way to give with more impact on the heart and less on the planet. When giving goods, ask yourself these questions:
Are they useful? Giving a special gift that the receiver wouldn't buy for themselves is one thing, but grabbing random or cheap goods just because you feel you have to give a gift is another.
Are they reusable? Any item that can only be used once is a no-go in our eyes.
Can they be consumed? Consumable gifts, whether they're tasty treats, sustainable loose-leaf tea or soothing essential oils, are a great option when thinking about reducing long-term waste.
Were they made ethically? Support businesses that produce their products in an ethical, sustainable manner rather than mass-producing goods simply for profit!