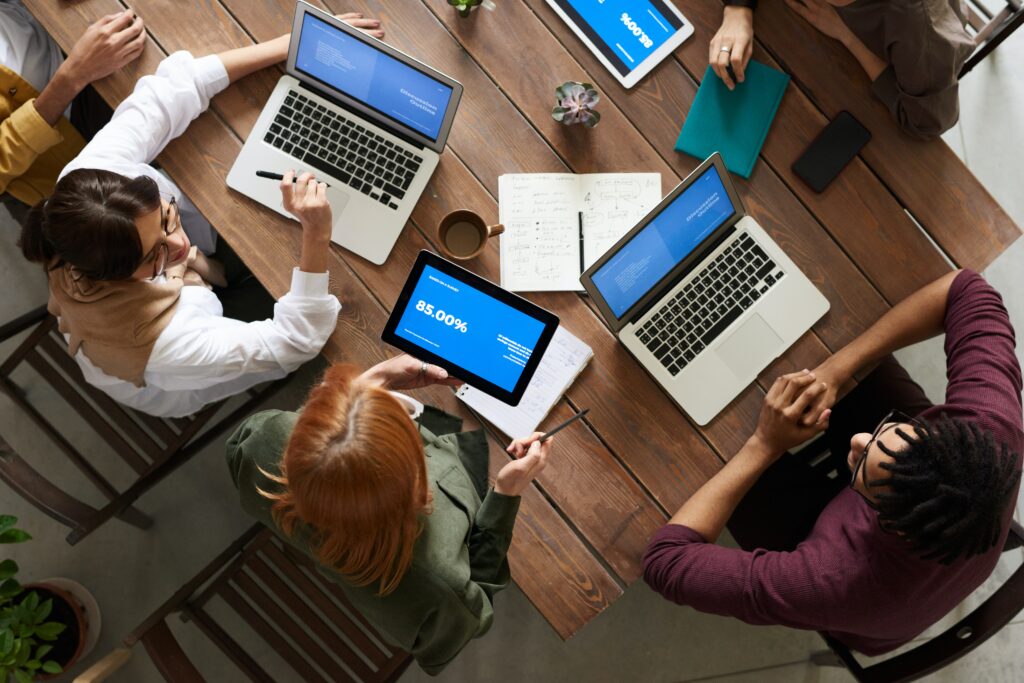 We all want to feel like the work we do matters. A little appreciation can go a long way. Especially for employees! According to Harvard Business Review, employee appreciation increases retention, engagement, loyalty, and performance. So what are you waiting for? Make sure your employees know how much you care with employee appreciation gift bag ideas.
Employee appreciation is so important that there's even an entire holiday dedicated to it – Employee Appreciation Day! This holiday serves as an opportunity for companies to show their hard-working employees just how valued they are with employee appreciation day gifts.
While it's great that there's a whole day dedicated to the recognition of employee accomplishments and hard work, experts note that regular employee recognition is key to creating a positive and engaging work environment. So make sure you're showing your employees how much you value them regularly – not just on the holidays!
If you want to let your employees know that their hard work hasn't gone unnoticed, a good place to start is with an employee appreciation gift. Employee appreciation gift bags make a unique and thoughtful gift. And if you're in need of suggestions, we have plenty of employee appreciation gift bag ideas.
In fact, we had so many employee appreciation gift bags in our office at one point, that it caused a bit of drama. The story starts with Anne, our office manager…
Anne couldn't come back to the office even though she was the office manager because her current office was jam-packed with leftover gift bags from Employee Appreciation Day. Apparently the previous Employee Appreciation Day, the CEO had accidentally ordered 500 employee appreciation gift bags. That typo with the extra 0 made quite a catastrophic difference. Of course, we all didn't want 10 of the same gift bags, so had to put the extra 450 bags somewhere. And I guess they chose Anne's office…
So for the time being, Anne was working from home 3 days a week and spending the other 2 crammed inside her office, also known as the "office pantry."
Goodie Bag Ideas For Adults
If you're looking for employee appreciation gift ideas and goodie bag ideas for adults, consider giving your employees a custom goodie bag full of snacks and fun swag with personalized quotes!
That's what our CEO did last year when he ordered those 500 goodie bags. Well for this coming Employee Appreciation Day, the CEO decided he wanted to give out brand new goodie bags – despite the fact that there were 450 in storage in Anne's old office.
Goodie bags and gift baskets have always been our CEO's thing, so I guess none of us should be surprised. I mean, the constant goodie bags and gift baskets that we receive are one of the many reasons why we all love working here so much. We just couldn't believe that there were more being shipped out …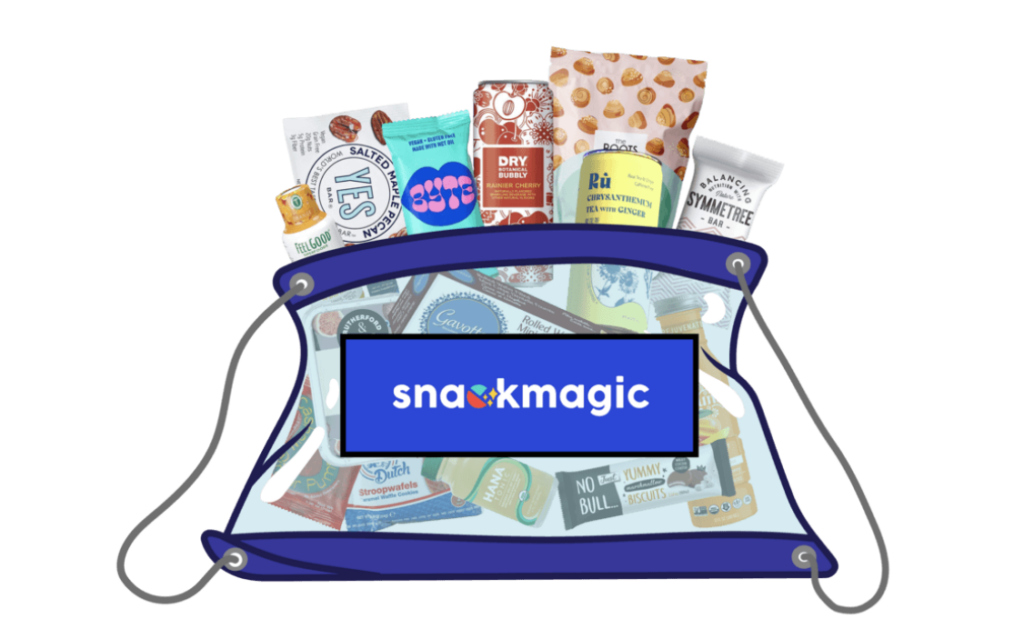 Small Business Goodie Bag Ideas
Since the CEO wanted new goodie bags, he started brainstorming small business goodie bag ideas. He decided that this year he wanted to give everyone on the team a goodie bag full of fun company swag, such as ball caps and sweatshirts.
But he didn't want the responsibility of ordering the swag bags himself, since he'd fumbled the bulk order quantity so badly the previous year. Ironically, he decided to put Anne in charge of ordering the new swag bags for Employee Appreciation Day.
Swag Bag Ideas For Employees
Anne had to go ahead and begrudgingly get more of whatever the boss wanted. Even if it means she will forever work from the office pantry. She browsed through the swag basket ideas for employees that the boss had pitched to her. When she finally found an option that fit the boss' description for swag bag gift ideas, she ordered them. She made sure to pay extra attention to the order quantity to ensure she typed in 50, not 500.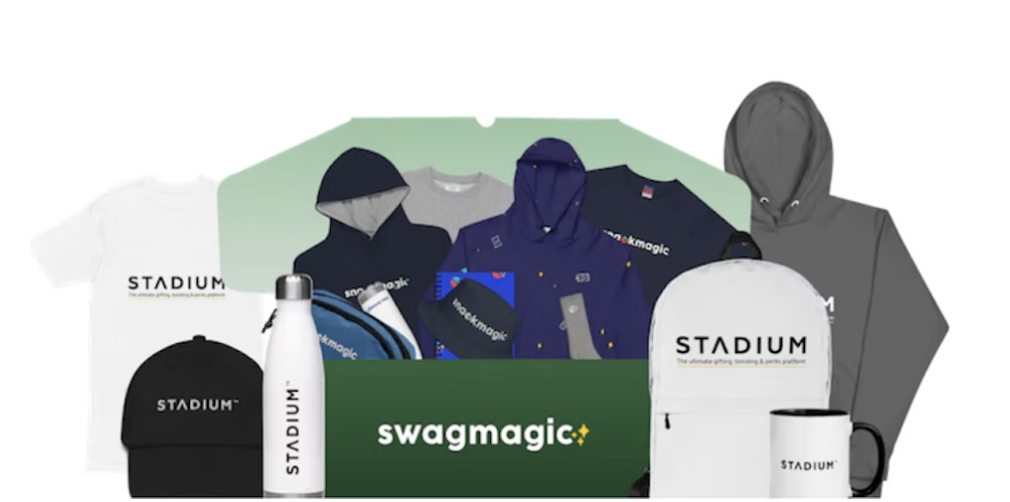 Inexpensive Swag Bag Ideas
As Anne was ordering the swag bags that she feared would once again end up in her office, she realized that there had to be a better option. Sure employee appreciation gift bag ideas and inexpensive swag bag ideas are great for employee appreciation, but not when they take up her whole office! She decided to do a bit of her own research before she hit confirm order…

Further reading: Gift top regional eats to anyone, anywhere
Conference Goodie Bag Ideas
Anne knew that if she ever wanted to have her office back, she'd have to find a solution. I mean nothing was going to stop the CEO from ordering more goodie bags. But there had to be a better way to store them. Could they rent a storage facility? Was there extra room in the basement? All of these turned out to be dead ends, but Anne didn't give up. She needed her office back.
Anne continuously browsed for a solution to her office pantry. Amid scrolling past conference goodie bag ideas and other gift bag ideas for employees, she found something that might just solve her problem…
SwagMagic offers a convenient option for swag storage – a swag locker. Anne was overjoyed to hear this and soon her office was empty of all the previous swag. She's able to track her swag inventory digitally. She also never has to share her office with a branded ball cap again. Even all of the new orders of swag bags that the CEO requests can go right to the swag locker.
Anne had so much space open up in her office, she doesn't even know what to do with it all. She ends up ordering a massage chair and fish tank to liven up her space. To her dismay, her office is always crowded with employees who want to feed the fish while getting a foot massage.
To try to deter everyone away from her office, she also orders a snake. She figured that'd be enough to scare everyone out of constantly crowding her newly-returned office. Ironically with two pet tanks and a massage chair, it's once again just as crowded as it was when there were 450 employee goodie bags being stored in Anne's office!

Read More: Virtual employee appreciation ideas