"You can have it all. Just not all at once."
Ever since I think of this sincerely, I believe there will always be more to live: more success, achievements, and love. Hello! My name is Maryan. I am a Jordanian Circassian living in Amman, the best spot on earth!I love coffee, but I'm not too fond of tea. My favorite food is pizza, but sushi? not at all. I speak German and have a fairly high interest in learning Spanish. Volkswagen is my preferred car. I love dark chocolate! I think white chocolate is not even chocolate. Oh! I love all types of cakes because a party without a cake is just a meeting!
"The crucial differences which distinguish human societies and human beings are not biological. They are cultural"

Ruth Benedict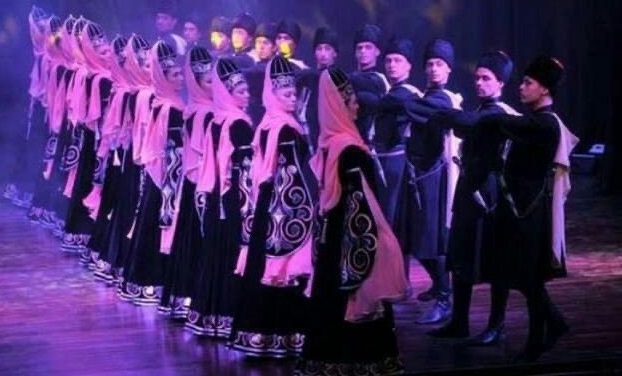 If you are wondering about my background, Circassians are an indigenous North-west Caucasian ethnic nation. They were exiled from their homeland because of the Circassian genocide, which the Russian empire perpetrated in the 19th century. They moved to Turkey and the rest of the Middle East, where the majority of them are concentrated today. Circassians in the diaspora are aware of their ethnic and cultural identities, yet we see ourselves as contributing members of the community and are active in all facets of society. We come to rely on specific rituals and traditions that unify us and keep us connected, bringing back all the heritage and authenticity from the past. Think of it like a game: players may change, but rules remain the same!I have had a crucial role in dancing in the main Circassian dancing group for the Al-Jeel Al-Jeed club since 2000 and have participated in many national and international occasions. I also had opportunities to coach the dancers and teach choreography in addition to many voluntary activities. We had pleasant memories everywhere!
Chemistry and biology were my two loves back at school, and I was always interested in the causes and effects of things. I'm saddened by the idea of applying chemicals to our body! Twelve years ago, I conducted some tests on a natural deodorant product that uses only organic and natural materials and zero chemicals. We had a lot of back and forth when developing these products but today our product selection includes over 20 different items: lip balms, body scrubs, hair mists, deodorants, and many more. If you are interested in checking out my business, you will find it here. Also you can find us on Instagram.
I graduated from the University of Jordan with a bachelor's degree in Actuarial Sciences. It studies risk using mathematical concepts like probability and statistics. In short, I make sure that insurance businesses are financially sound for many years into the future! I am naturally a salesperson who has been in e-commerce for 11 years. It's a significant invention that I had the chance to watch it bloom in the region in the past years with all its ups and downs. In my opinion, E-commerce is not the end of the chain; it has gone through an evolution process, and we are currently talking about C-commerce.

C-commerce stands for Chat-Commerce, Conversation-Commerce, or Connected-Commerce. It's the next-generation concept for personalized commerce. Today I am the first C-Commerce business consultant in my country at Zbooni. This is another milestone I aimed to achieve. I have to admit it took a while but eventually, it became possible! I'm proud and I constantly crave more. I am surrounded by knowledgeable, capable individuals who are passionate about what they do and this is the perfect work atmosphere for producing outstanding work!
At SnackMagic, we offer happiness!
Being an ambassador at Snackmagic, I ensure that every box I prepare has a personalized message that I enjoy preparing! If I were to describe what I do here, then I'd say: "We deliver happiness"! It's magical how we all can do this work around the globe remotely! I feel pleased and motivated to curate more and more boxes and deliver them worldwide!

On a personal level, I am surrounded by my lovely family and friends. Everyone in my life is adding their own touch to make it unique or make me feel special. I have always been grateful for what I have. The most important thing is to believe. I believe I get what I deserve, and there's more waiting for me!
Are you passionate about curating gifts? Are you looking for extra income while doing what you love? Apply here and you could be our next gift box ambassador!