"Best thing about my first job with SnackMagic is that I can go shopping anytime! The toughest part is the packing, cleaning & winding up after all the boxes are done." This is the candid experience shared by one of our youngest ambassadors, Priya. She and her mother, Jyoti became one of our early ambassadors for Thailand for a special order.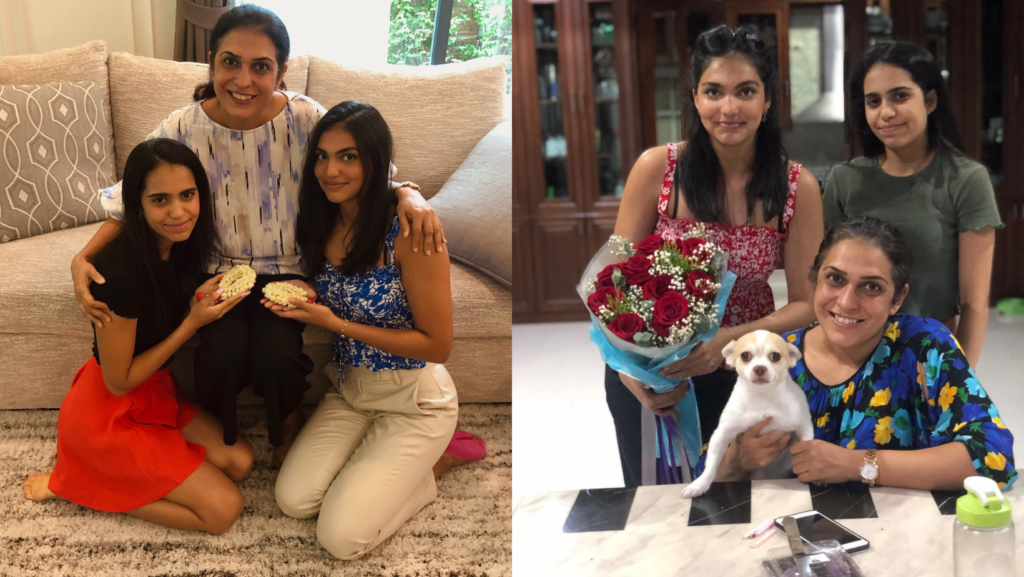 Background
A few weeks ago, we had a special order for around 4500 recipients, half hailing from Thailand and others scattered across 30+ countries. With the pandemic gripping a few countries where we had the majority of the recipients (Thailand, Vietnam, Malaysia) and us wanting to curate a magical menu, we decided to go local. At SnackMagic, curation is key and we bring forth the most unique & exciting ideas from across the globe that are a fine reflection of the local tastes and current trends. So we went deep to scout for dynamic curators who have a creative flair bundled with energy & passion for gifting. We met many amazing people and got to learn their interesting stories, lifestyles, cultural nuances in their respective countries and started building the SnackMagic menu. The objective was to meet the needs of every type of person. These very special curators are now a part of the SnackMagic global community.
Here is the story of the Mother-Daughter duo from Thailand: Priya & Jyoti
SnackMagic has been such a great experience, which I will never forget. I can happily say that even though it started with sleepless nights, backaches, daily runs to the supermarket, malls and couriers, it was all worth it. I never thought my mom and I would be able to pack and ship out 300 gift boxes within 2 weeks as it was our first time doing something like this. However, after all the squabbling over which type of box looked most presentable and what to include in each gift box to make it look appealing to customers, we finally were able to assemble 6 awesome gift box ideas – from pampering & luxurious bath bombs, essential oils, work from home kit, to healthy vegan treats, celebratory sips and munchies. We enjoyed how creative we could be…
When my sister, a curator in the Netherlands at SnackMagic, first introduced my mom and I to this job we were both a little sceptical as it didn't require sitting in the office nor staring into our screens for 8 hours straight. Instead, we were provided with so much freedom. We were in charge of the type of boxes we wanted to create as well as the items which were going into these boxes and even encouraged to add our own personal touches to our curations. This made it so much more interesting!
Jyoti shares: "Never in my life have I assembled and made boxes. It was a first and we got through this first time experience."
Then I was informed that we were going to be receiving a bulk order, the number in my head was around 100 boxes maximum, so I was very confused when our Account Manager was constantly calling us and telling us to be prepared. We were then told that orders would start pouring in soon. However, the first week passed by and we still did not receive any order so this created even more confusion. Then on the second week, Friday 10th September, we were faced with a huge influx. I remember opening up our Shopify account and staring into my screen, completely shocked, as the number of orders went up every second. When designing these boxes I never thought that it would appeal to so many people. I was so overwhelmed, yet extremely grateful since I could never even have imagined our boxes would be this well received. Yay!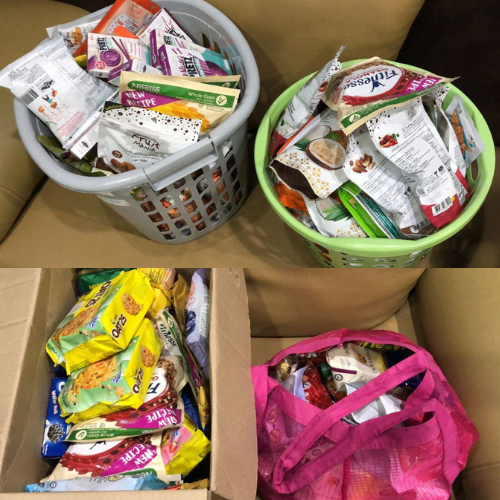 Next few days & weeks were mostly at the neighbourhood supermarket. We were visiting the place so often that the staff members were able to recognize us even with our face masks on! Walking around the supermarket with 2 trolleys filled with food definitely caused us to receive many stares. There was an instance where a stranger came up to us and asked us why we were buying so many snacks and whether they tasted that good.
There were definitely days where we felt like giving up, as it felt like it was never ending. Nevertheless, the SnackMagic team was always there to support us throughout the entire journey. I remember calling three times a day when we first received these orders as I really didn't know where to begin and we were constantly reassured that we were doing a good job!
By the 2nd week, our backs were crying from all the bending with all the paper shredding and preparation of gift boxes. With the pandemic still on, we also had to find out different courier services as  only a few couriers had delays in delivery. The aisles from the supermarket near our house started running out of stock so we had to visit different ones further away from us in hope that they would have the items we needed. We wanted to include the best of the items for our gift recipients. 
I learnt so much from this experience and would not have it any other way! SnackMagic made me aware of so many things I never knew and even though it was definitely not easy, it showed me all that I was capable of and could achieve! Put in the time and effort and you can be certain of the rewards.