I have been an Ambassador for SnackMagic since April 2021. Gifting has always been my passion, and this opportunity has brought me immense joy.
Born in Buenos Aires, Argentina, my family immigrated to South Africa when I was ten years old. Our family and friends believed that we would live in a jungle amongst elephants and lions. But this was not so. South Africa is the most beautiful country with various cultures and eleven official languages. There are nine ecosystems in South Africa: Fynbos, Succulent Karoo, desert, Nama Karoo, grassland, savanna, Albany thickets, the Indian Ocean coastal belt, and forests. Its magnificent wildlife and wonders of nature set it apart from any other African country.
I was lured to Cape Town by my adventurous spirit and feel blessed with the privilege of walking on pristine beaches daily and exploring the splendor of the gigantic mountains and different oceans. I could never uncover the abundance of opportunities here in a single lifetime. I am also fascinated by other minds and why people do what they do. A significant influence on my life has been John Maxwell for his Leadership lessons and Dr. Caroline Leaf for her diverse teachings on Neuroscience.
Creativity, entrepreneurship, and adventure are in my DNA, and I am a lover of God, family, and people. My dynamic mother taught us to be innovative and earn our own money from a young age.
Ambition and drive motivated me to open two clothing stores at 19 years old – learning through trial and error about business. At 26, I sold everything and got involved in TV production and the media world. I produced many TV shows and advertising campaigns, working with many incredible, fascinating, and crazy people. Every day was different in the media world.
Work was my life apart from my two children, Gideon and Daniel, who are now two independent entrepreneurial adults. They work to all hours of the night and are also passionate about what they do. I think wisdom is essential in balancing work and family to avoid getting caught up in our careers and making money, neglecting our loved ones, and the importance of a sound family structure. I am now very blessed to have an extended family of four adult children and three grandkids!
Since the lockdown began in March 2020, our world changed significantly – so when SnackMagic offered me an opportunity to get involved with gifting in South Africa, there was no hesitation. I am thrilled to be a part of this dynamic and innovative global company and once again able to use my creative skills. A gift always brings a smile to one's face, which excites me. Gifts are symbols of affection and gratitude towards another person. It is often through giving that we receive fulfillment, which enlightens and strengthens our relationships. I am busy creating new concepts and various gift box themes to attract and accommodate a broad clientele – ensuring that the redeemer of the gift always has something exciting to choose from.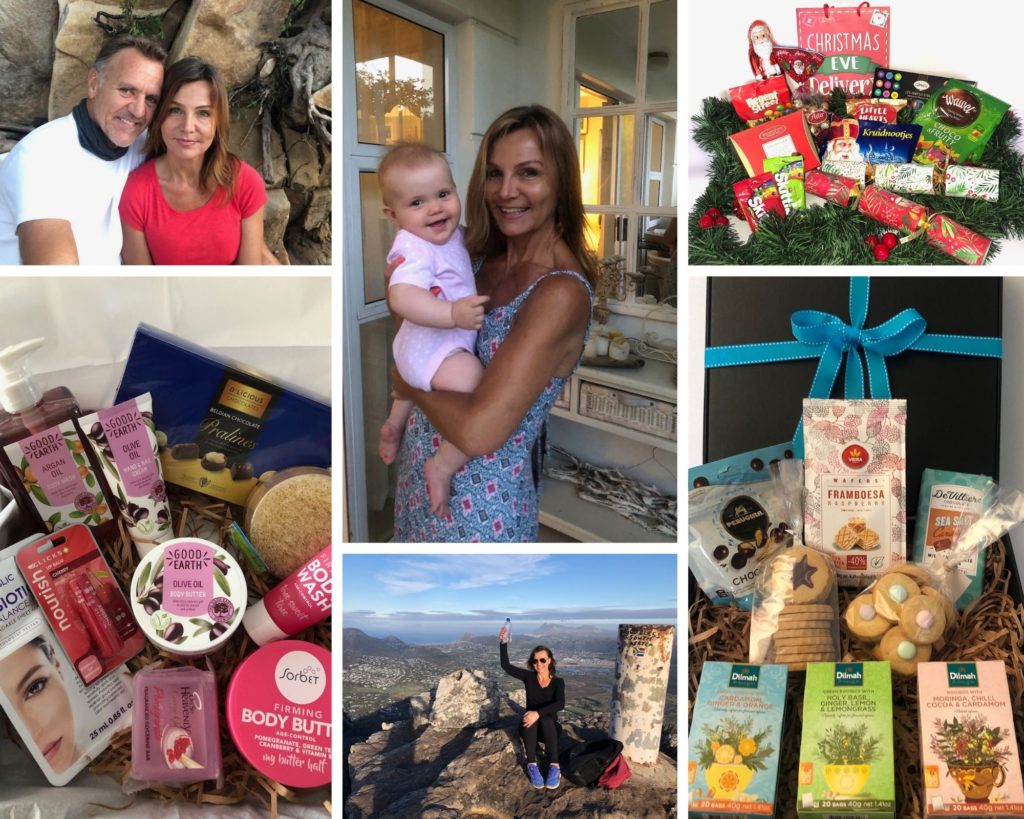 What impresses me about SnackMagic's culture is that they invest in human capital and see the character and potential in the ambassadors that they bring on board – then they find out their gifts and place them where they would best fit in. When you love the environment and the people you work with, you will be willing to sacrifice and give your all to succeed and grow together with the company as they make you feel like a partner.
A couple of weeks ago, I was booked on a flight to travel to Zimbabwe, South Africa's neighbor, for my husband's 60th birthday celebration with his family. On the day of the trip, I was still packing and fulfilling orders for clients, more orders came on that day, and I decided to miss my flight as I wanted to fill the orders myself for this particular conference.
The next day I'd promised to catch another flight. Once again, a couple of immediate orders came in, and I did not want to leave them for anyone else to do. Eventually, I boarded a flight 3 days late and just made it to Rusty's birthday! When I arrived in Zimbabwe on Saturday morning, my stepson informed me that he had received a request for 9 SnackMagic orders for a conference. We immediately set out to find stock, which is not always easy in a small African town, and within a morning shipped the gift boxes out. That was fun!
There are many large corporate gifting companies in South Africa, but nothing that stands close to the concept and simple, innovative platform SnackMagic has created. This company has a different energy that is unlike any other. Snackmagic's holistic and altruistic approach is evident from the CEO to the shareholders, partners, staff, ambassadors, and product offerings. That is why I believe they have increased during a challenging global economy.
My mission is to give the gift giver the same incredible experience as the person receiving the gift and ensure that every customer is delighted with their gift box. When I create new gifting concepts, I always place myself and my colleagues in the receiver's end and ask the question; How would I feel if I received this gift box? Would I be impressed? SnackMagic Africa has taken off, so look out for a whole new range of exciting concepts and products coming soon!