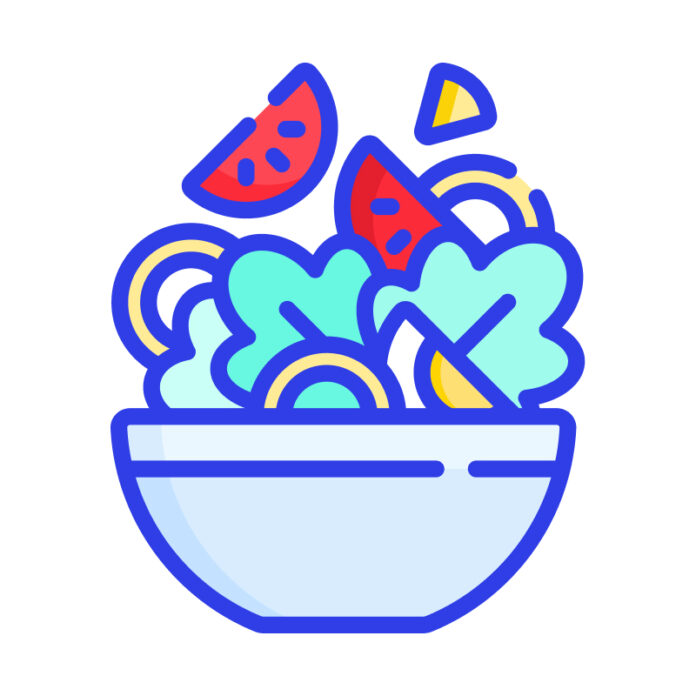 You might not have gone full vegan (after all, it's hard to say goodbye to food like eggs and cheese), but you're a plant-based eater. It's the right choice since these diets are packed with nutrients that provide health benefits such as lower blood pressure.
Moreover, many experts believe that a diet filled with vegetarian snacks and meals can help save the planet.
Plus, long gone are the days when being a vegetarian limited you to tofu hotdogs that tasted more akin to cat food. Hundreds of delicious plant-based meals exist to warm your soul and satisfy your hunger as much as any carnivorous feast.
Going vegetarian in 2022 isn't the out-of-the-box lifestyle it used to be. The food selection for meatless eaters reflects that significant shift in our society. This evolution is most evident in SnackMagic's Vegetarian Snack Box. Our collection of vegetarian offerings will leave your tastebuds satisfied and render your cravings a distant memory.
Read on as we discuss a couple of featured items from our Vegetarian Snack Medley: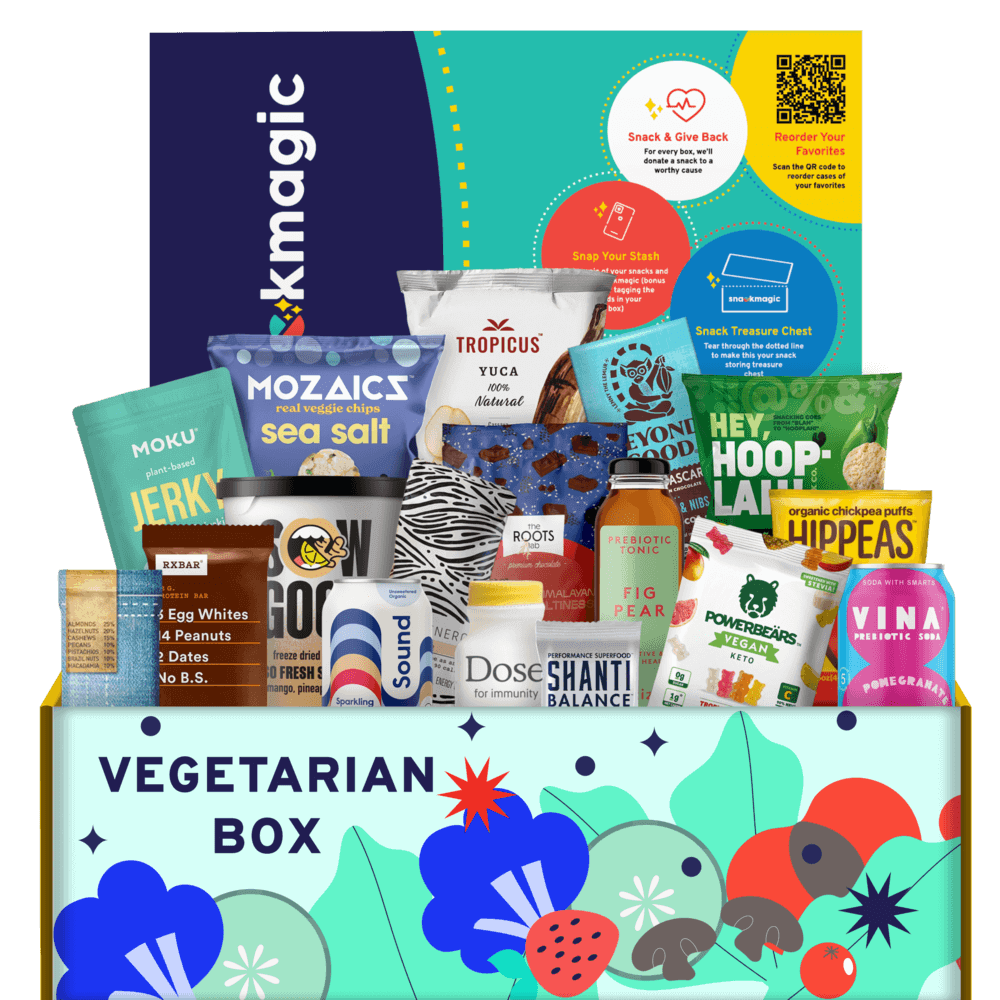 Steamed & Marinated Artichokes – Basil & Thyme | Poshi
The crunchy, tangy, and mouthwateringly delicious Steamed & Marinated Artichokes from Poshi suit all snacking occasions.
Aromatic basil, zesty lime, fragrant thyme, and selected artichoke quarters get tossed in high-quality extra virgin olive oil. Each bite is satisfying and savory while remaining healthy, leaving you full and satiated without a single empty calorie.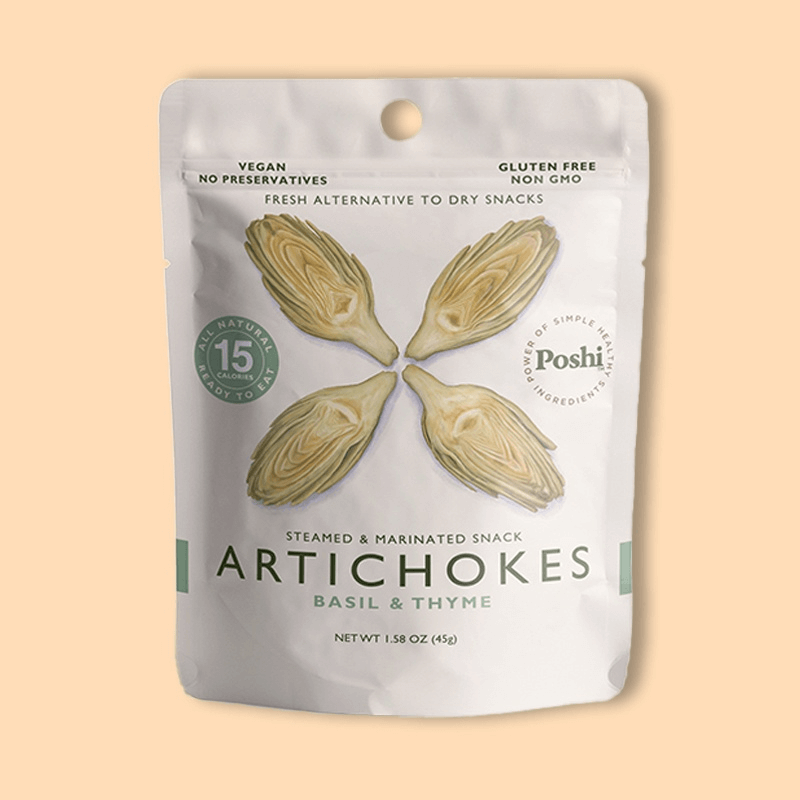 Raspberry Crumble Bar | Ethel's Baking Co.
One of the beauties of being vegetarian is how there's never been meat in delicious pastries and desserts. Take Ethel's Raspberry Crumble, for instance.
This soft, sweet raspberry pie in bar form gives you the textural bliss of a shortbread crust, combining it with a middle layer of sweet, tart raspberries. Lastly, there's the delicate crumble topping and a gentle glaze that'll make you wonder why meat exists in the first place.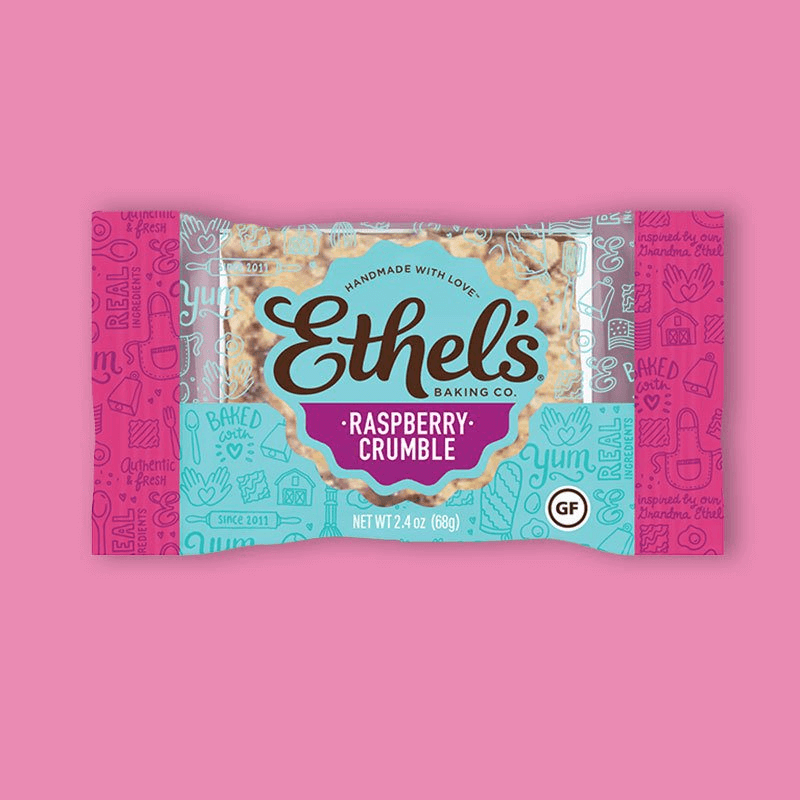 There's an entire collection of themed curated boxes made for every occasion and every dietary preference – from a baby shower box to a keto-friendly box. This is perfect to send for special occasions or to cater to a specific event theme; when you want to choose a well-rounded box that everyone will love. These are expertly put together by our in house tastemakers. View the menu here.