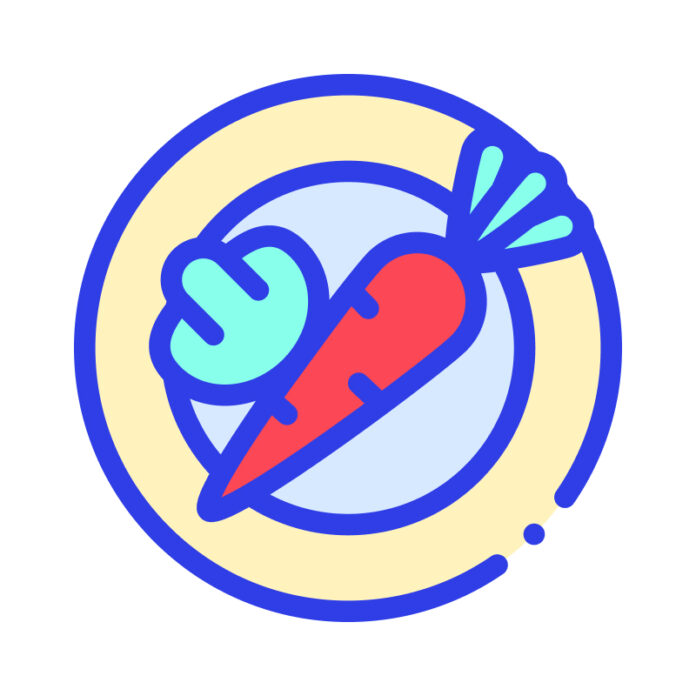 Plenty of plant-based, dairy & meat free snacks to go around here!
In 2022, it's no longer a secret that going meatless offers a plethora of health benefits–such as preventing heart disease, diabetes, and stroke.
Due to embracing those health-related benefits, many of us have also learned that vegan snacks and plant-based foods aren't merely good for you. They can be utterly delicious, too.
Yes–making wise dietary decisions doesn't always mean sacrificing taste. In fact, it usually means you're getting the highest-quality, most reliable ingredients.
It used to be if you gifted a non-vegan a vegan snack box, they'd raise their eyebrow in confusion and maybe even frustration. Nowadays, though, anyone who's health-conscious in the slightest or environmentally aware will be thrilled to devour a box of vegan snacks. They know they can be good to themselves and the world by chowing down on top-tier, plant-based eats.
Our Vegan Snack Basket will satiate and put smiles on faces, whether enjoyed at the office, after a workout, or as a present for a friend (or friends) who prefer plant-based options. 
Here are a couple of memorable menu items in the Vegan Snacks Medley.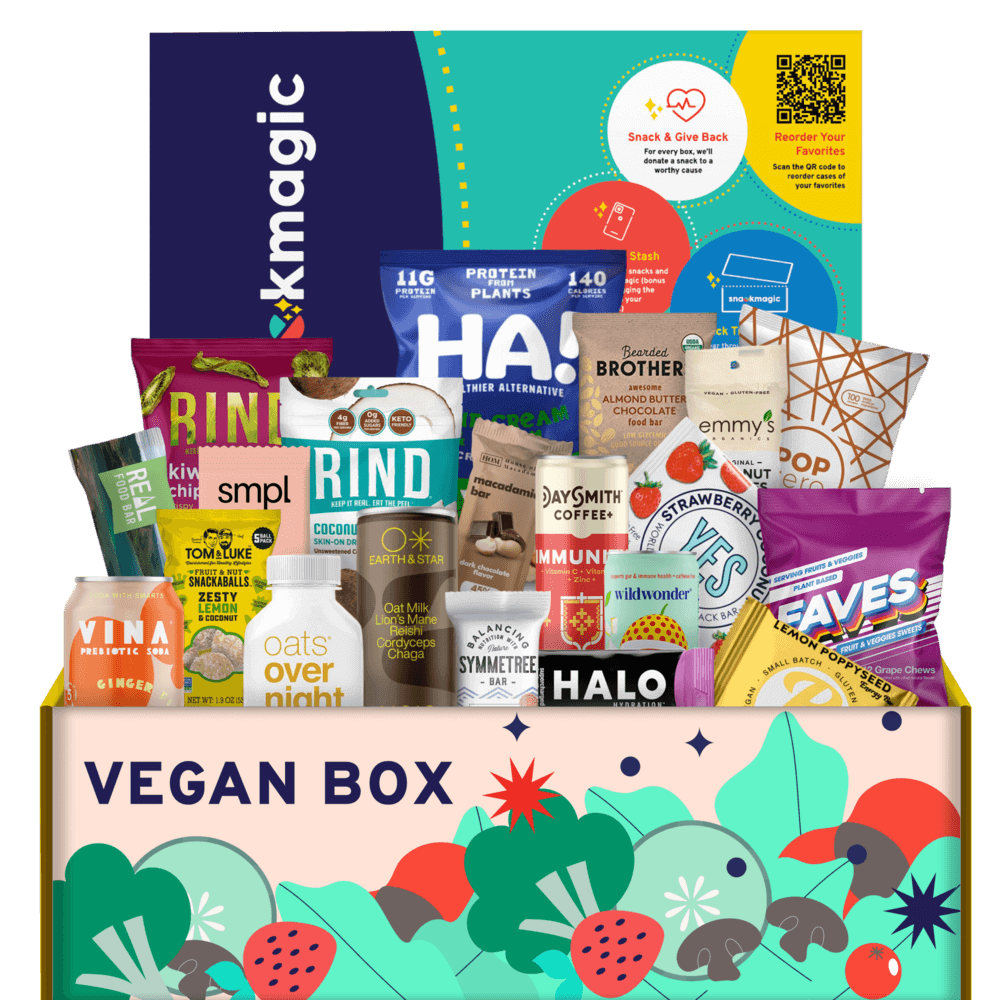 Sweet Potato Apple Cookie Bites | Mom's Organic Munchies
You could be on a tiring hike and need a bit of a boost, or you could be enjoying a leisurely picnic. Maybe, you just need a healthy afternoon jolt during a hectic work day. No matter what you're doing, the whole-food quinoa, apple, and sweet potato found in Mom's Sweet Potato Apple Cookie Bites extinguish your burnout.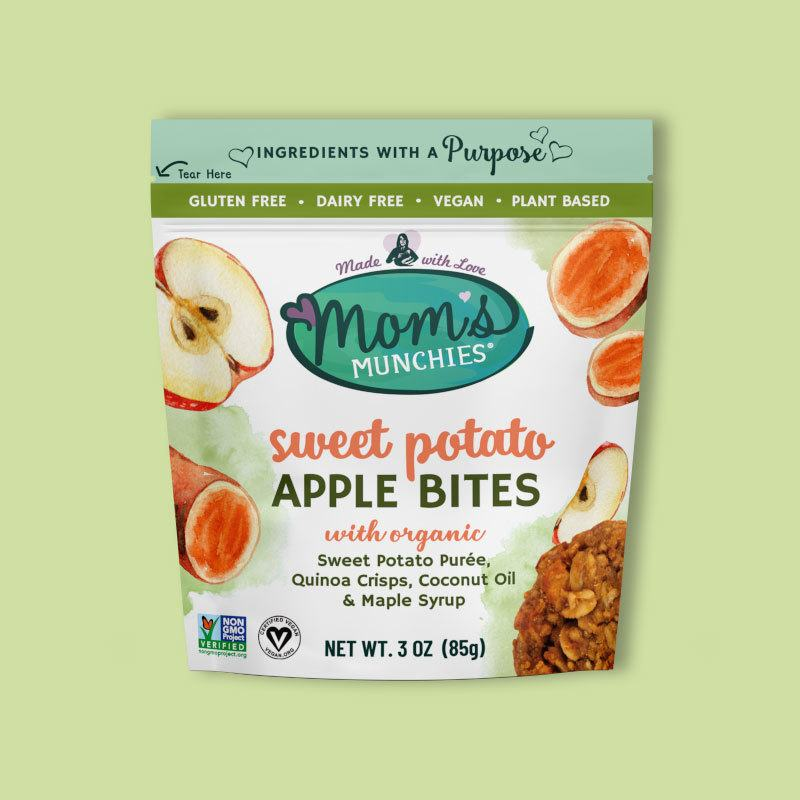 Cauliflower Puffs | Vegan Rob's
Imagine a snack chockful of Riboflavin, Thiamine, and Vitamin C. It sounds health-conscious, doesn't it? Then combine those health-related benefits with a tantalizing crunch that keeps you reaching back into the bag for more.
That perfect treat–that mixes healthy eating with all the yum you can ask for–exists in Vegan Rob's® scrumptious Cauliflower Puffs.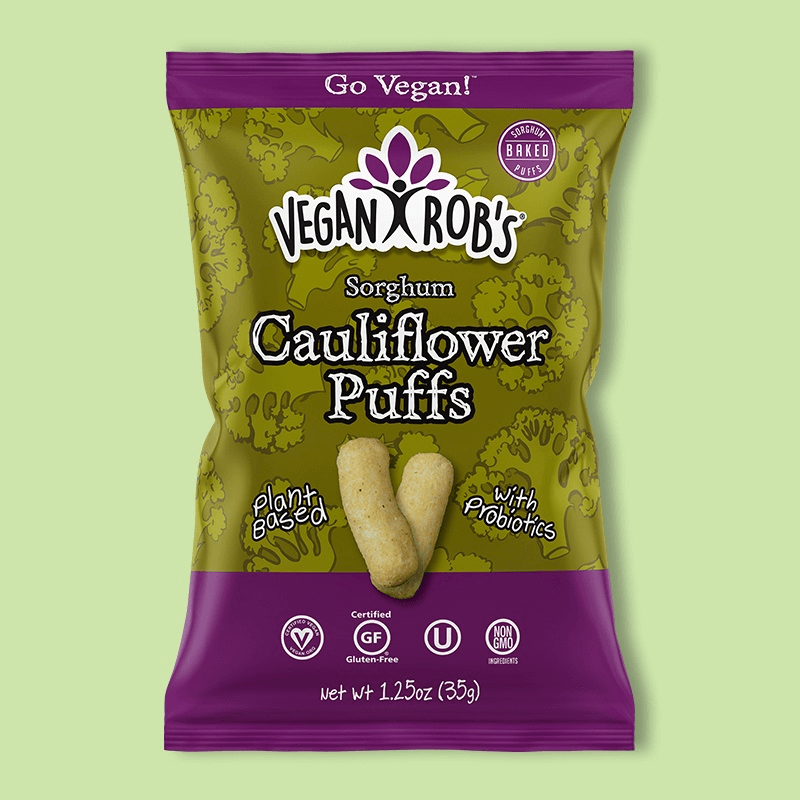 There's an entire collection of themed curated boxes made for every occasion and every dietary preference – from a baby shower box to a keto-friendly box. This is perfect to send for special occasions or to cater to a specific event theme; when you want to choose a well-rounded box that everyone will love. These are expertly put together by our in house tastemakers. View the menu here.