Meet Shelley from South Africa, a key member of our International team who is a fitness freak, the life of the party, and one who loves her perfect cuppa coffee. Shelley has a creative flair that makes the menu for our website look amazing! She creates innovative descriptions, blends them perfectly with global gifting trends, and puts life into those curations. Along with her knack for creativity, she is also involved in onboarding partners and fostering strong relationships with them for the long haul and lots more!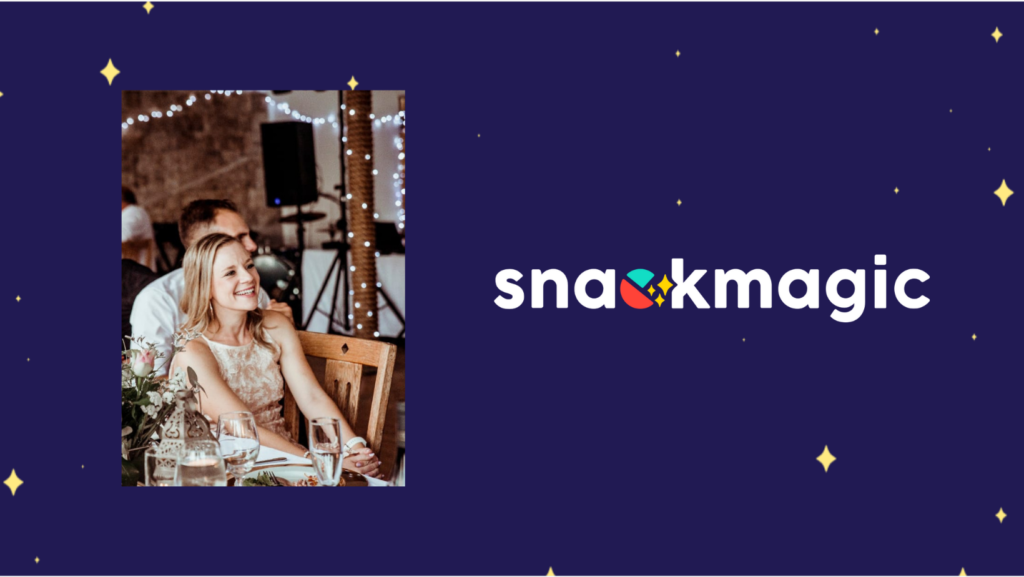 Here is the journey of a short, yet sassy Shelley into the creative world of SnackMagic and what draws her to our speedy, agile, and decisive culture.
On the 18th of September 1994, a bundle of joy arrived in the world for Shelley's parents. She could dance before she could walk, (better believe it!), loved singing and when she could talk properly, bombarded her parents with endless creative stories using many hand gestures (and definitely with bursts of attitude which was smacked right out of her at the age of 5, but it came back). Ok, ok… I'll stop myself right there, but don't worry, I will let you know when my autobiography is published.
Apart from the fact that I love alliteration (clearly seen by my title), I thought that short and sassy are two words that could give you an idea of how I am. Why these words? Being a shorty, you tend to be loud and out there, so people do not walk right past you! You make up for your height with your quick chirps, wit, and perhaps a crazy moment where you break out in a dance when your fav tune comes on (no matter where you are). I love a good time with my amazing friends and family, and even though I am in my late 20s and am full of energy at any gathering (unless I have red wine haha) do not be fooled by this – I do not like going to bed any later than 10 pm! Mostly because I am quite obsessed with exercise, running, hiking as well as gyming, and going to bed late does not help with the gains #sorrynotsorry.
Now that you know a bit about me, do I have a story for you all… and I hope this inspires you! I left High School and decided to go straight into the working world, a bit of a different approach but it was not planned, it just worked out that way. I started as a receptionist, terrible salary and long hours but I had to start somewhere, right? I managed to move up after just 3 months to a new company and continued to learn and grow. I then settled in as a bookkeeper in an accounting firm, something I said I would never do, did not even study it but learnt and that was what I was going to do. I had always been very admin orientated, mainly because I have major CDO – that means I am so OCD I even need that acronym to be in alphabetical order. I was also a very structured person, love processes and procedures, etc. I was that kid in school who would get a project and hand it in first, to the complete irritation of my classmates.
Then, SnackMagic happened. It came into my life like an absolute tornado! There was no definitive role, but I got referred and started part-time, thinking, earning some USD for a few months would not kill me. The first month, to be quite frank, I hated it. I moaned to my husband all the time. I felt like I was spinning, so many people, so many apps, so many Google sheets, and do not forget the numerous Zoom meetings! Then month 2, I stayed. I had these random days of absolute excitement, loving what I was doing, learning so much, but then still those many days of, I am leaving! Month 3, I finally get what I am doing, I know things, I have learned so much and it is amazing and I love this dynamic, International team that I feel like I have been working here for 3 years! Do not get me wrong, I still struggle sometimes, because every company I had been in had bosses, management, different sectors and you had a job description. I tried to add my job description on LinkedIn and I wanted to write a paragraph about it, but this is what I want to highlight… SnackMagic is able to grow at a rapid pace because of the freedom the employees get, and the crazy thing is, it works! I am not going to spill the beans just yet, perhaps we should release a book on this interesting business model…
I started off doing a whole bunch of random things, it is what everyone in the International team starts off doing, and then after month 3, you find a random skill and passion for something you had no idea you had, and then that is where you identify some sort of role within the company. Mine was writing. I had to write creative descriptions for our gift boxes, and I absolutely loved it. Who knew this admin, structured, bookkeeper could delve into this creativity. As you may have guessed, I have started with blog articles, and you are my guinea pigs. But seriously, if I had not been able to explore these different avenues, I would have never found work that is actually enjoyable. Fair enough, work is work and we all have to do things we do not 100% love, but SnackMagic allowed me to find and now to use my creative writing as an actual skill! #blessed.
To sum it up, life takes you on such an unexpected journey and sure I am a bit crazy, but wouldn't you agree, the best people are! P.s probably would have saved you a lot of time starting with that sentence hey.