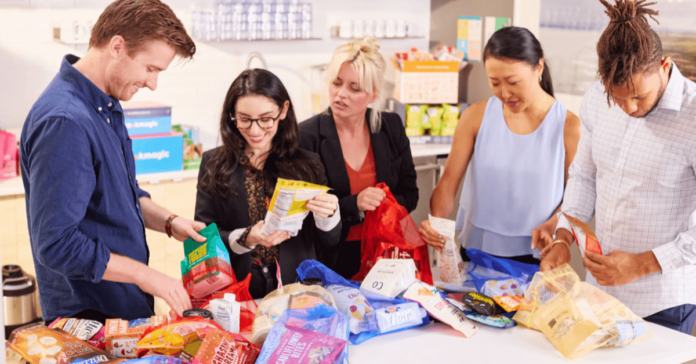 Snacks are a surefire way to motivate your employees and show them that you really value their time and care about their well-being. If you want to do something particularly special for your team, in office snack goodie bags are great for pushing the boat out and giving your team a boost on those slower days in the office.
In-office snack goodie bags
Office snacks are great, but if you really want to do something special then in-office snack goodie bags are the ideal employee appreciation gift.
What better way to show that you care for your employees than their own personal goodie bag, full of delicious treats for them to enjoy while they work?
Snack bags bring excitement and intrigue into what could be a very mundane day. Employees will get a boost which is sure to have a knock-on effect on productivity.
Keep your team happy AND boost productivity!
Personalize your office snacks by giving everyone their own mini stash of snacks (and swag!)
All you need to do is head to our goodie bags page and download the order form to start your goodie bag magic.
Don't underestimate the power of office snacks!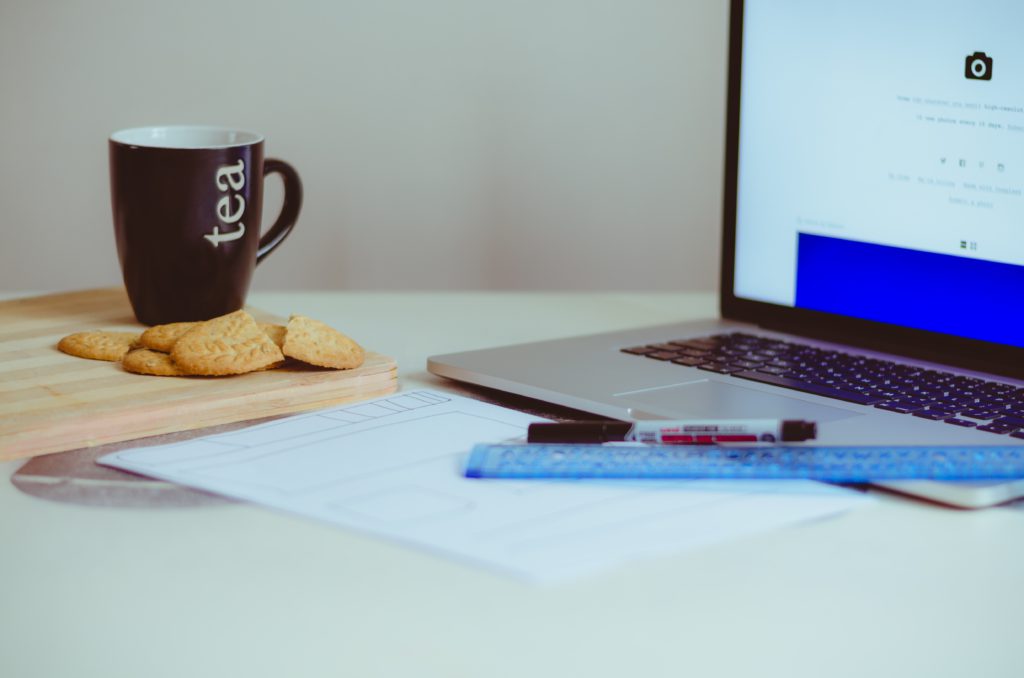 Office snack station
Office snack stations are the perfect way to keep employees fueled for the day.
A fed employee is a happy employee, and a happy employee is a productive one!
There are so many options for an office to choose from for their office snacking program, such as:
Bulk snacks – buying bulk office snacks that can be kept in the office snack station is a clever move to make sure that the office is never lacking in snacks, and employees can rest knowing that there will always be something to snack on while they work.
Grab and go trays – feed a crowd with our unique grab and go trays. Each tray has 100 snacks, with 10 unique snacks each. Build your own personalized tray or choose from our curated trays, put together by our resident tastemakers.
Goodie bags – a personalized goodie bag is great if you want to do something more personal for your employees. Choose the snacks that they'll receive (check out our snack goodie bag ideas in our SnackMagic stashes) AND customize the bags with your branding!
Choose the perfect snack option for you and your team!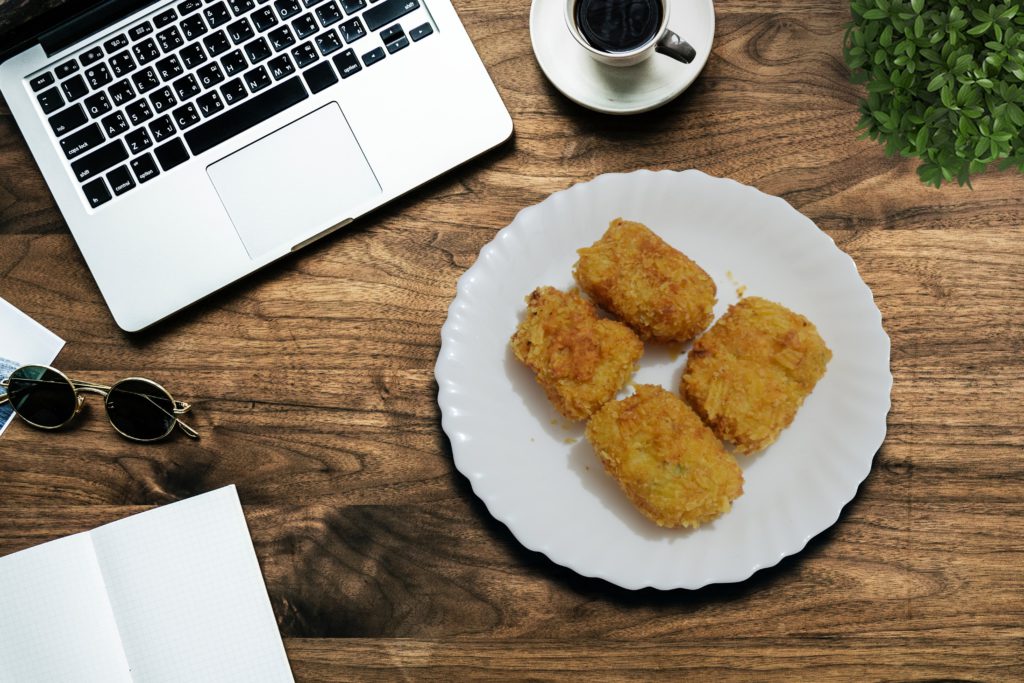 Goodie bag options
With our snack goodie bags, you have complete control over what delicious snacks your lucky employees will get.
We have an endless amount of goodie bag items. Choose from healthy or indulgent, sweet or savory, familiar or foreign – whatever takes your fancy!
Our snacks are super healthy and great for lunch, so you can now stop your search for good lunch snacks for work.
Everything on our menu is individually wrapped for longer freshness. Individually wrapped snacks for office mean that snacks can be shared easily among employees and they can choose what and when they enjoy their treats.
If you want to encourage company spirit even more, take a look at our swag bags! You can customize anything you like with your company's branding by either sending us your own swag to include with your goodie bags, or create your own with our swag team.
Make your office snack box even more impressive with some swag!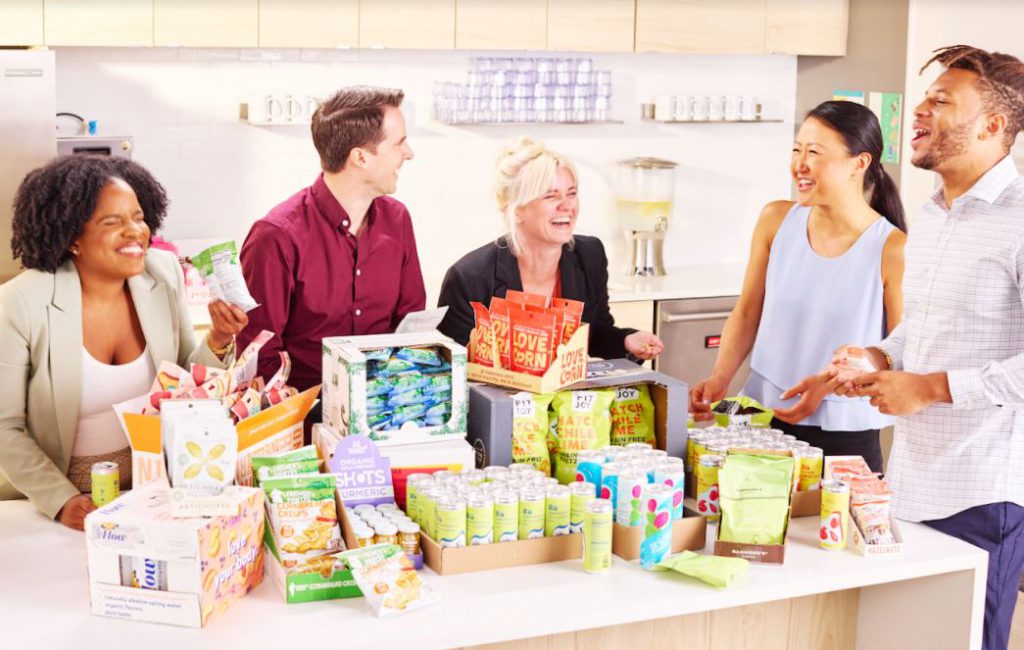 Snack boxes for employees
It's important to give all your employees the same treatment, whether they're in the office or not.
Nowadays there are more and more people working remotely, so you need to take these employees into account too when you're making plans to treat your team.
If you fail to include everyone in the snack boxes for employees, you might end up with employees feeling left out or isolated from the rest of the team.
A great solution to this is our snack boxes for remote employees. Let your remote team members know that you're still here for them and that their work is just as appreciated by sending them a surprise snack box. Or maybe let them choose their own snacks from our menu!
Whatever option you choose, a snack goodie bag is guaranteed to boost your team and truly show them just how much you care.
Brighten their day and give them something to look forward to. Snacks are the way to everyone's hearts!