Check out the top ways our customers and staff reuse their SnackMagic boxes
We ship out thousands of boxes a month (or even thousands a week, or even a day!)? That's why we've made it a priority to create eco-friendly packaging that is recyclable, but also compostable. But still, single-use is disheartening and it is always better if boxes are reused, at least a few times before they are recycled. As a company committed to sustainable practices, we challenge our customers to find different ways to reuse their boxes, so we can all take action together to create a more green future.
Since Earth Day was last week, we asked our staff and our customers to share with us how they're reusing their SnackMagic boxes. Besides the obvious answer of using it to ship out something other than snacks (although the person on the receiving end will be a bit disappointed to be misled by the packaging), here are the top 3 ways people are reusing our boxes:
1. Standing Desk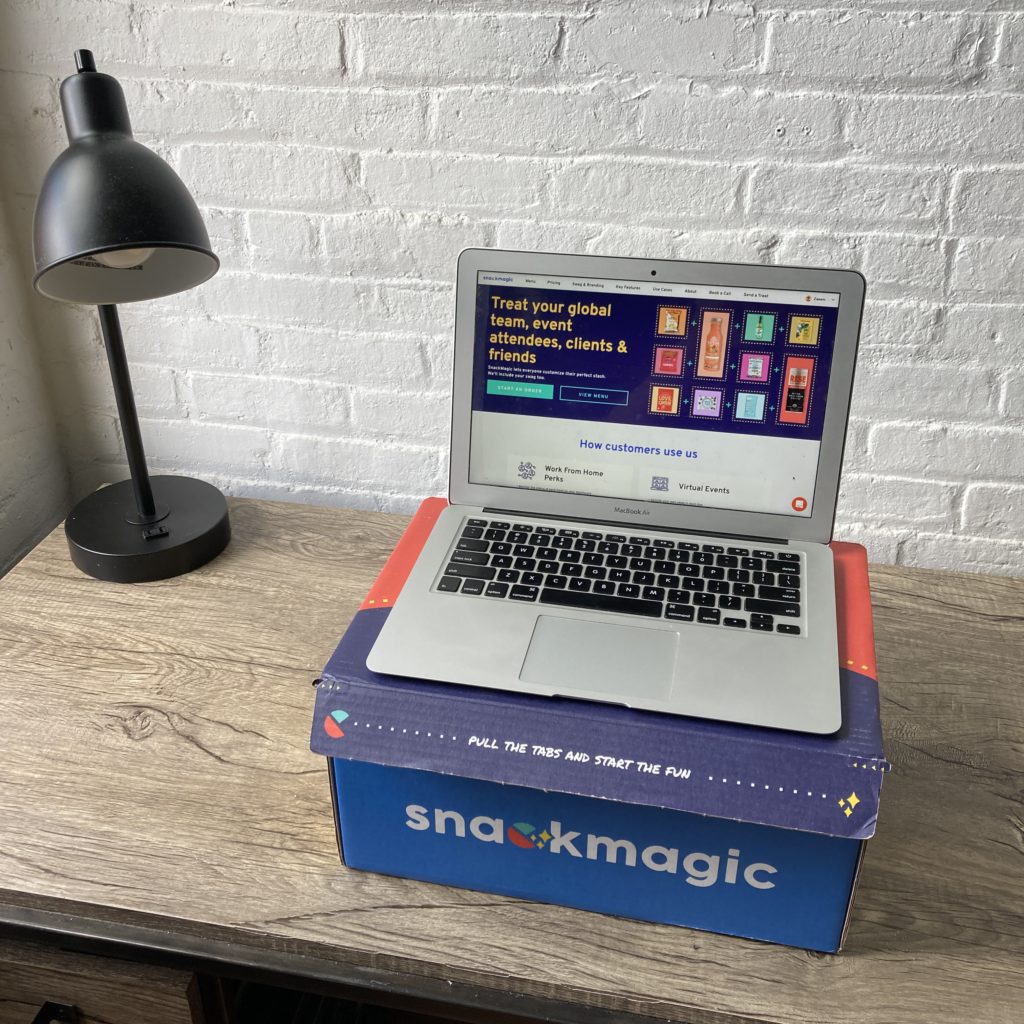 Surprisingly this works a lot better than you'd think. Next time you're thinking you want to invest in a standing desk, just order SnackMagic instead. You'd get the snacks AND a standing desk. That's a win-win I'd say.
2. Makeshift Suitcase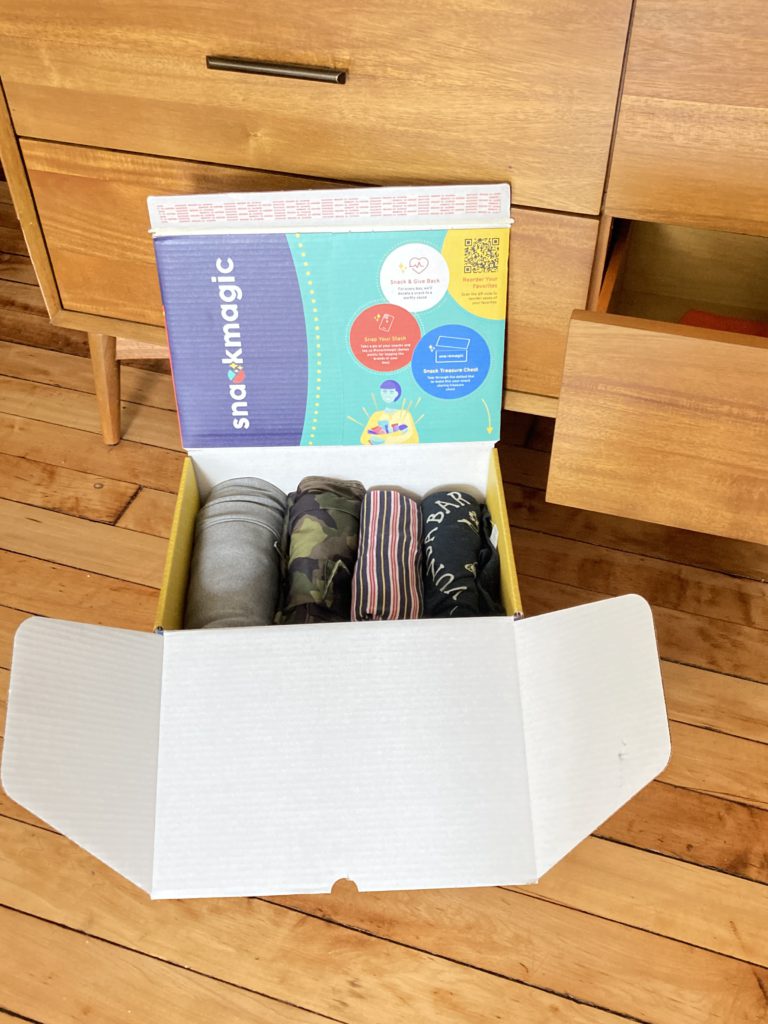 I'm going to let you in on a little secret: next time you want to get that cheap flight that doesn't include a checked luggage, just do it, but make sure you order a SnackMagic box before your flight. You can just pack your clothes away in there and head to the airport with just a box and a backpack. Traveling light is always the smartest option. Our boxes fit seamlessly in the overhead carry-on bins. Just make sure you keep your snacks in your backpack for the flight.
3. Cat Bed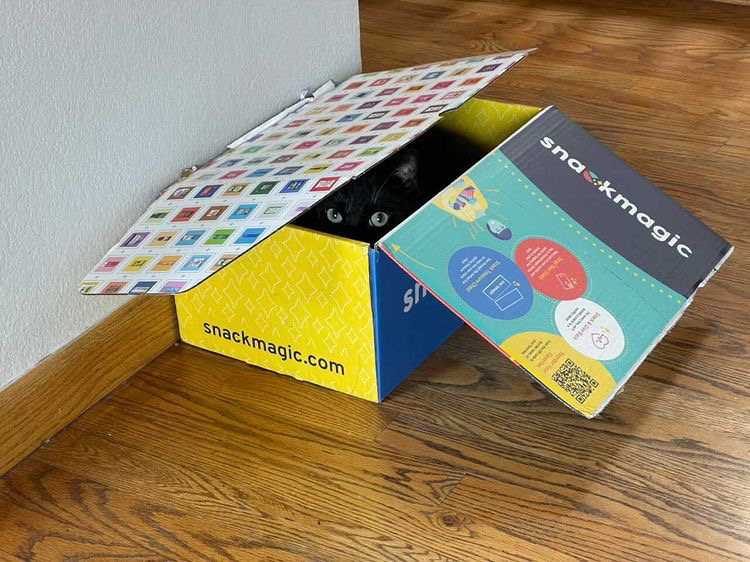 If you have a cat, chances are you bought them an expensive beds to sleep on. And do you know where they end up 9/10 times? In anything BUT the bed. SnackMagic boxes are prime for maximum *stealth* since there are two flaps inside. Save your money next time you're in a pet store and get yourself a snack stash instead. I see another business on the horizon: CatMagic.
If you have any other ways you reuse your SnackMagic box, we want to know! Send us a DM on Instagram @snackmagic or you can send us an email social@snackmagic.com.
Reduce! Reuse! Recycle!