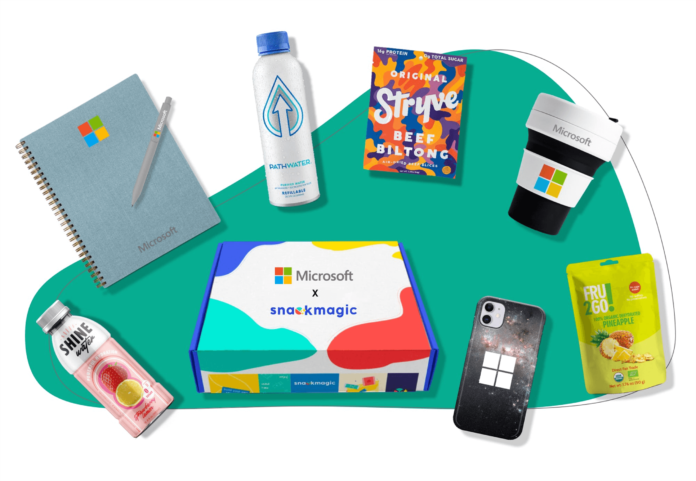 Are you organizing a virtual conference and looking out for ways to send conference swag to your attendees? Then you have probably landed in the right place. With hybrid event attendance being the norm, event organizers are scratching their heads.
Few common questions are:
"We have moved our conference online now, so can I still send company swag to my guests?" OR "This is the first time I am organizing a conference virtually, what should I send my attendees to make a human connection and how can I incorporate swag?"
We've got you covered!
We understand that swag is an essential part of an event. It builds a connection between the organizer and the attendees. With SnackMagic, you can incorporate your event's most killer swag with a customized snack box. Sounds interesting..right? We can even help you mail branded snack boxes with swag products to your virtual event registrants.
When creating your SnackMagic stash, simply add in your swag items or check out our swag catalogue to order directly from us.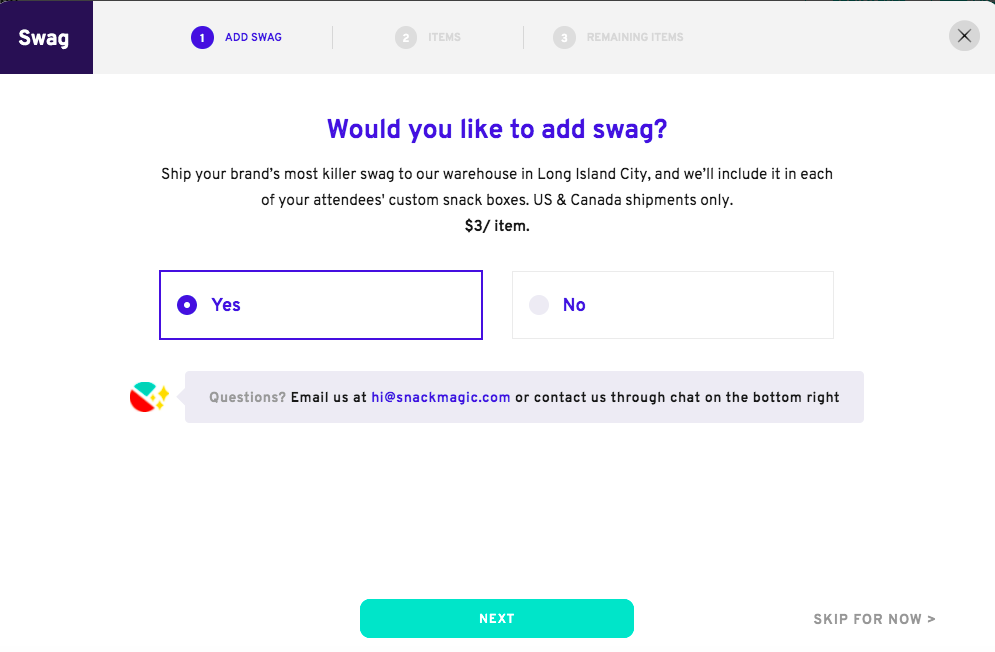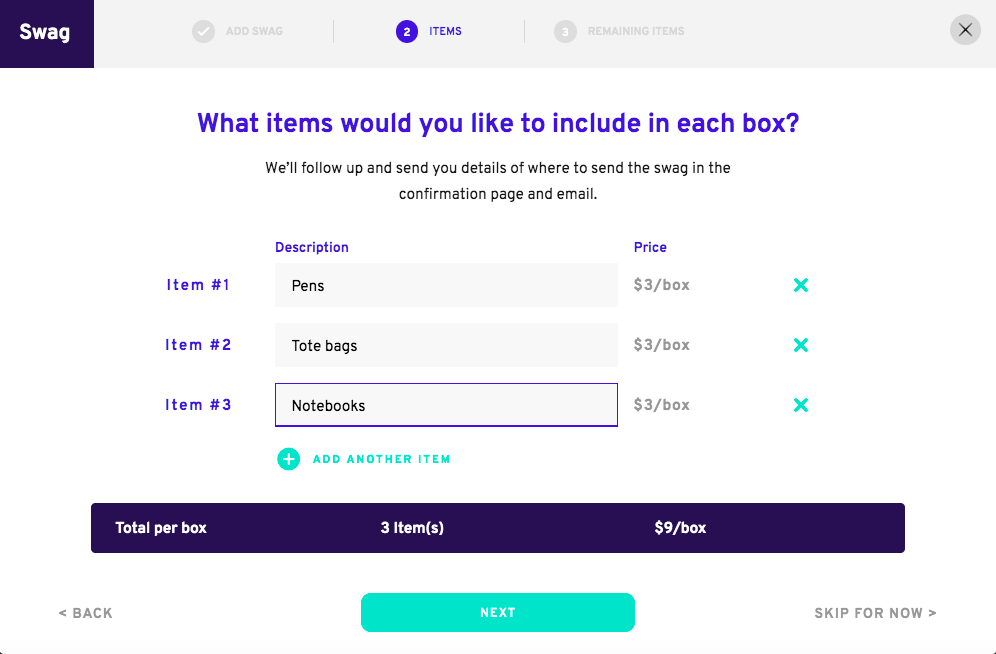 Incorporate swag into your registration
For your next virtual conference share the SnackMagic invitation link in confirmation page
Your guests register for the virtual conference
As the last step attendees select the snacks and beverages of their choice, within the allocated budget
Attendees enter their shipping address and confirm
You send us swag/conference material at our warehouse in Long Island City, NY, to include in the snack box
We start packing (snacks and swag), kitting and shipping boxes
Snack boxes arrive prior to the event date
SnackMagic features that event organizers love
Swag + Snacks – Swag clubbed with snacks will do wonders. Your attendees will enjoy showing up in style along with munching their favourite snacks while interacting virtually
Boxes arrive pre-event – We time it so everyone gets their box close to the event date.
End moment registrations – We understand that attendees are registering up until the day of the event. We give you an open link. You approve final orders.
No shipping address needed – You do not have to collect the shipping address of attendees to deliver the swag and snack box. We get the shipping address from attendees as they order.
Custom conference page – Now this is an awesome feature. SnackMagic gives you a dedicated page for your event, with your own branding and content. You can also customize other areas of the experience. Here is a snapshot of what the invite landing page could look like: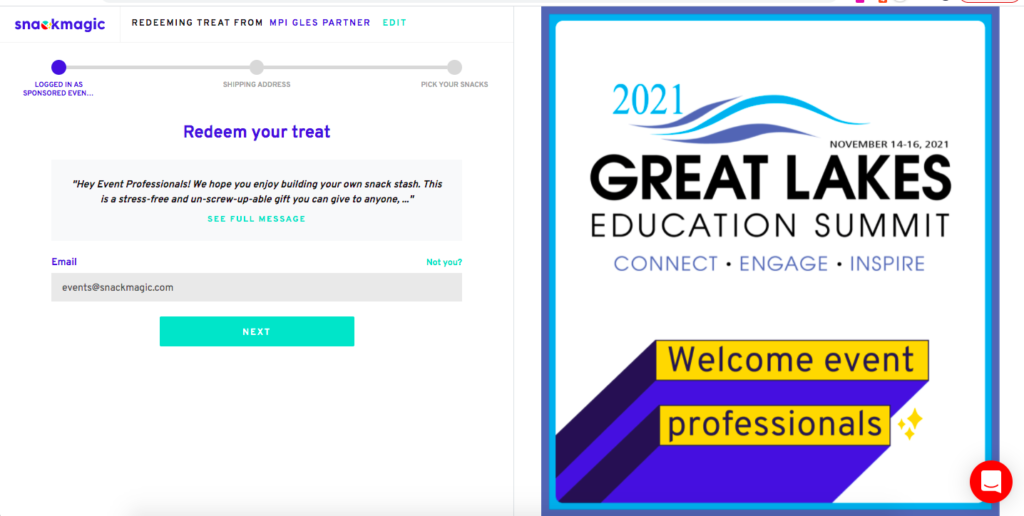 Branded box – You can also get the snack box customized as per your brand requirement with your brand name, logo, etc.
You plan and organize your virtual conference. We take care of delivering swag and snacks right at your attendees' doorstep. So your guests can meet and munch in style. SnackMagic is perfect for all virtual events – Medical conferences, webinars, town halls, hackathons, launch party, get-together, etc.
Conferences might have taken a digital form but that does not mean your attendees will miss out on the swag. Book a call with us now to know how we can help you distribute conference swag in a creative way.