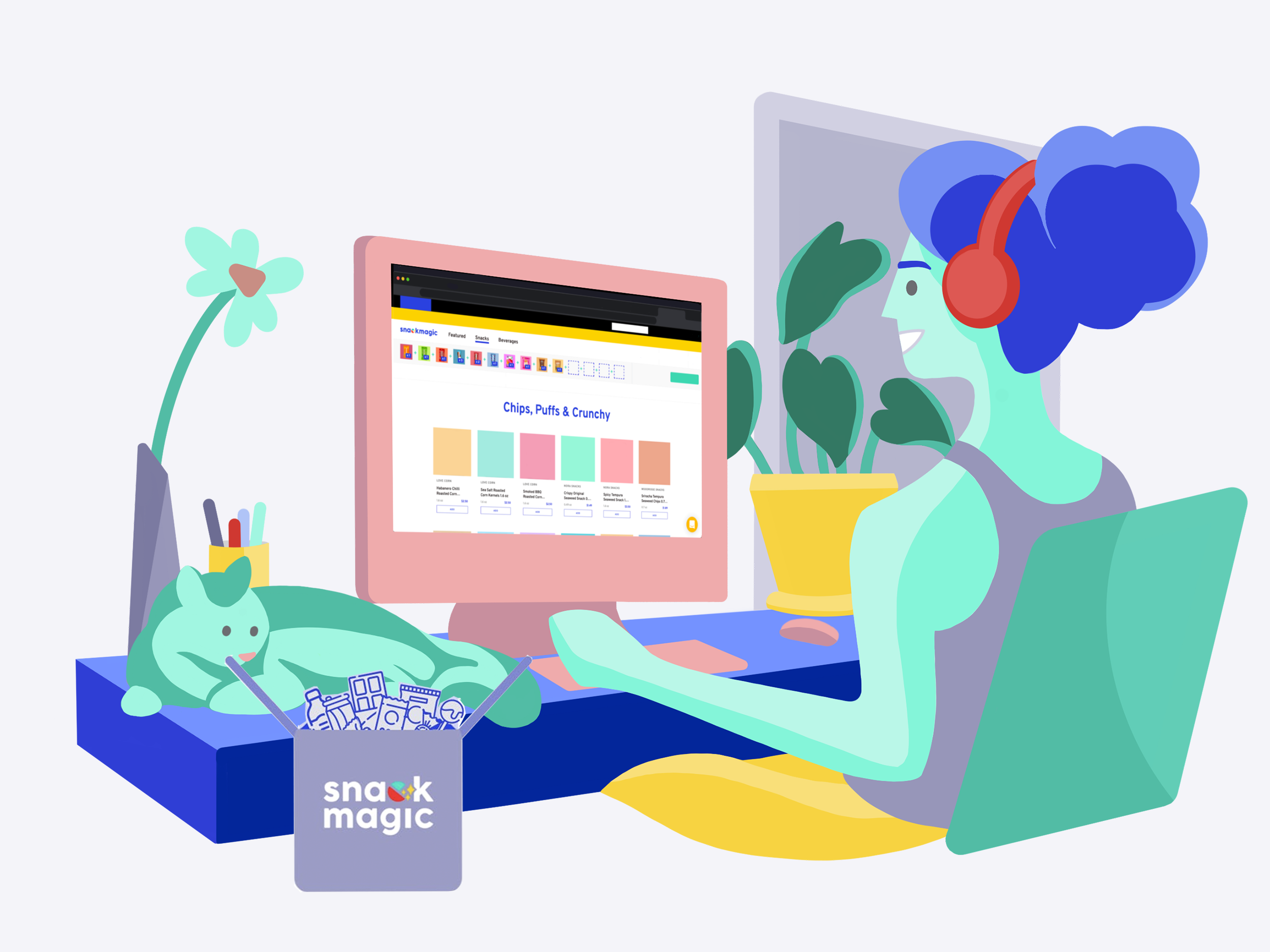 As more and more companies are turning to hybrid work environments, there's a special need for a regular virtual get together that boost morale and increases engagement. While working from home sounds ideal, it still comes with its own set of challenges for both employers and employees. With minimal interaction with the rest of the team, working from home can feel isolating. To keep up with their remote team, companies are organizing a weekly (even daily!) time to meet on a zoom hang.
Meeting remotely can help employees develop a sense of community and shared understanding. It helps reduce the feeling of isolation and loneliness and increase employee engagement. But it has been observed that many employees find the virtual team building activities boring and repetitive. In a virtual environment, you can not force your remote team to join, instead, motivate them.
So what could be the best energy booster for them?
SnackMagic! Yes, snacks can act as a common connection for your remote team. We know that employees enjoy complimentary goodies. Hence what could be better than this to bond with them.
Along with a Zoom invitation, why not send your remote team a SnackMagic invitation link to prepare a snack stash of their choice?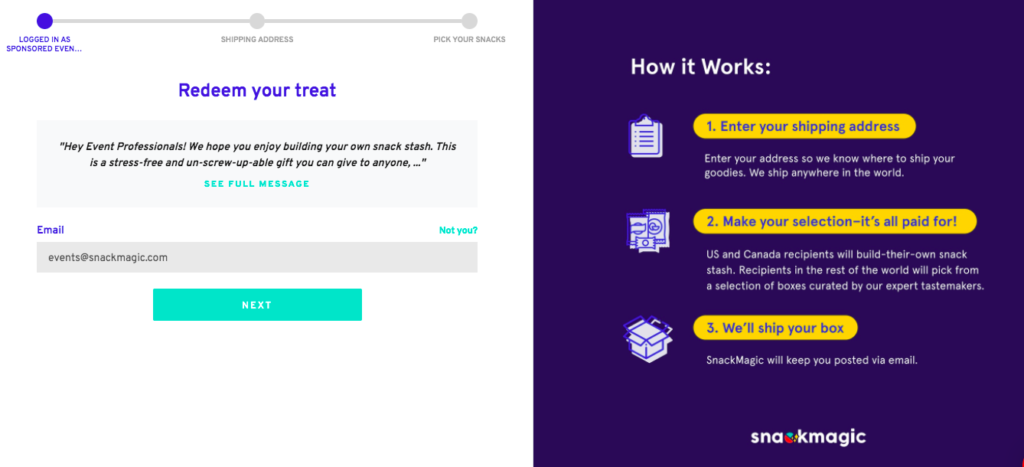 This gesture will show that you are treating your team right. They start by adding their favourite snacks and enter their shipping addresses. Then, their snack box is delivered right to their home office. Now, your remote team has snacks to enjoy while attending the virtual get together. Awesome, right?
Believe us, they will be super excited to bond over what they have chosen for their boxes. Slack channels will be blowing up with everyone comparing what snacks to get – its a good time!
To make the virtual get together stand out, you can also send custom company swag. Yes, SnackMagic lets you send the swag inside the snack box! T-shirt, brochures, hats, bags, etc. You ship the swag to our warehouse, and we will do the rest. This way, your team can show up in style at the time for your meeting.
You can even get the snack box customized and have ample flexibility with different branding points along the ordering process.
Now if you are worried about the different preferences of your team, never fear, SnackMagic has munchies to please the masses. Whether your employees are vegan, sweets-obsessed, keto followers, chocolate lovers, health nuts, or discovery-oriented, they'll all find loads of snacks and beverages they can't wait to try. 
So, why make your virtual get together boring and generic when you can make it interesting with SnackMagic. To start order of snacks for virtual get-togethers, book a call with us.