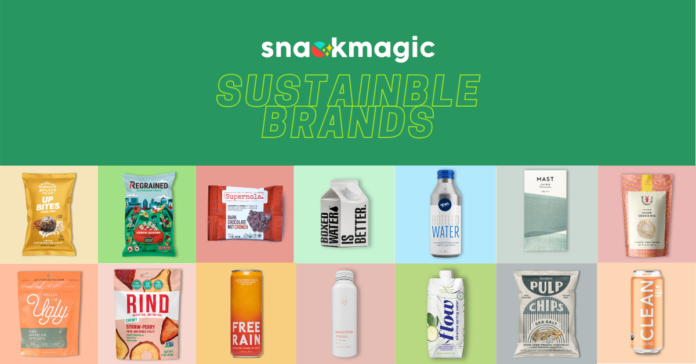 These brands of sustainable snacks are helping to build a better future! Add them to your stash to support their causes.
As a company with purpose, it's only assumed that we would be partnering with brands that also share the same motivation to commit to growing with the planet in mind. We bring on brands with processes backed by real-time data and the verdict is in: people like to snack consciously. So what did we do? What we do best–listen to customers and listen hard. That's why in the past few months we've not only onboarded a lot of eco-friendly brands, but we have switched from plastic bubble wrap packaging to recyclable paper inserts.
If you've been gifted SnackMagic and came to this blog in search of inspiration for what to add to your stash, take this as a sign. Add these brands to your snack stash and make a difference: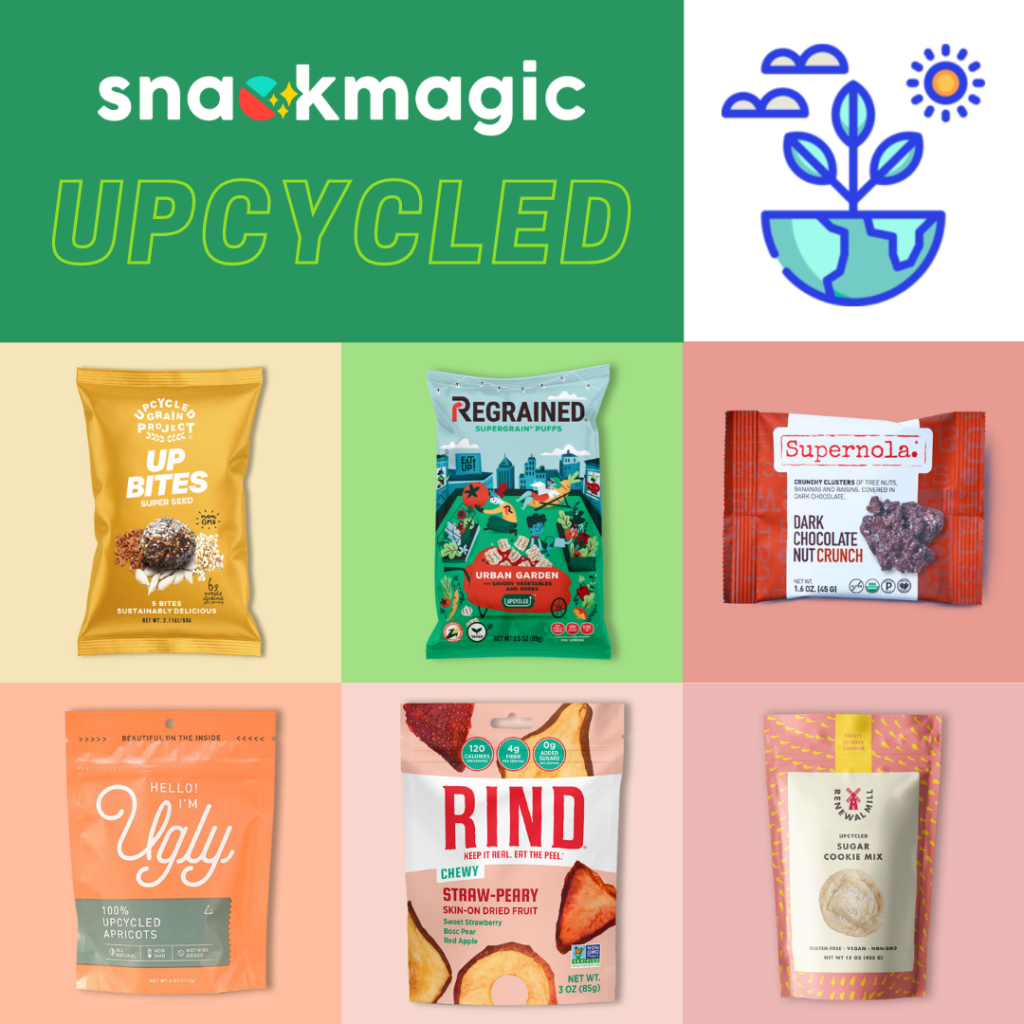 These products are made from UPCYCLED materials. What's the difference between recycling and upcycling you ask?
Recycling involves the destruction of waste in order to create something new, whereas upcycling takes waste and creates something new from it in its current state. While recycling is practical, upcycling is highly creative and can involve a wide variety of techniques and materials to create the finished product.
Brands like Upcycled Grain Project, Regained, RIND, The Ugly Co, Supernola use only upcycled materials to make their products.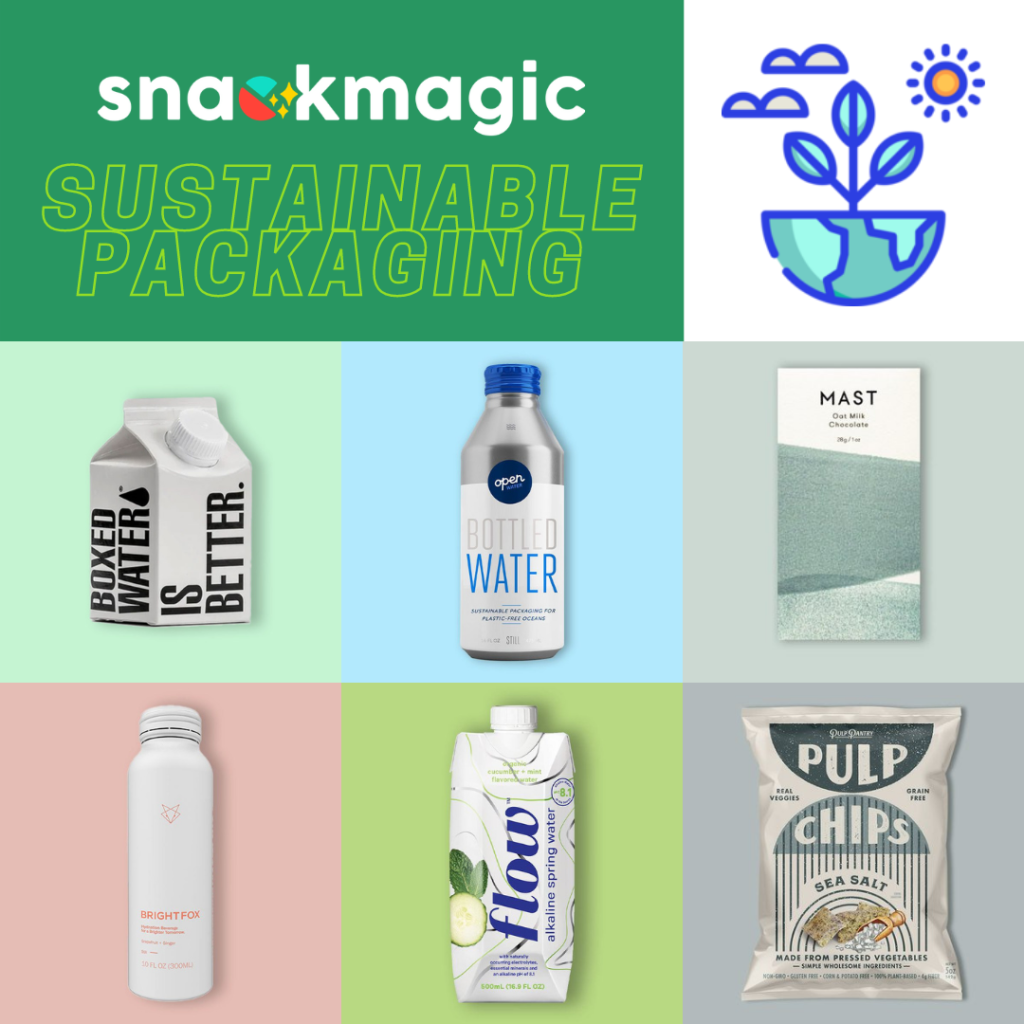 These products are made with SUSTAINABLE PACKAGING. What makes packaging sustainable you ask?
Sustainable packaging refers to the sourcing, development, and use of packaging solutions that have minimal environmental impact and footprint. Simply put, sustainable packaging is earth-friendly and doesn't contribute to the further depletion of natural resources.
Brands like Boxed Water, Open Water, Mast Chocolate, Brightfox, Pulp Pantry, and Flow use only sustainable packaging for their products.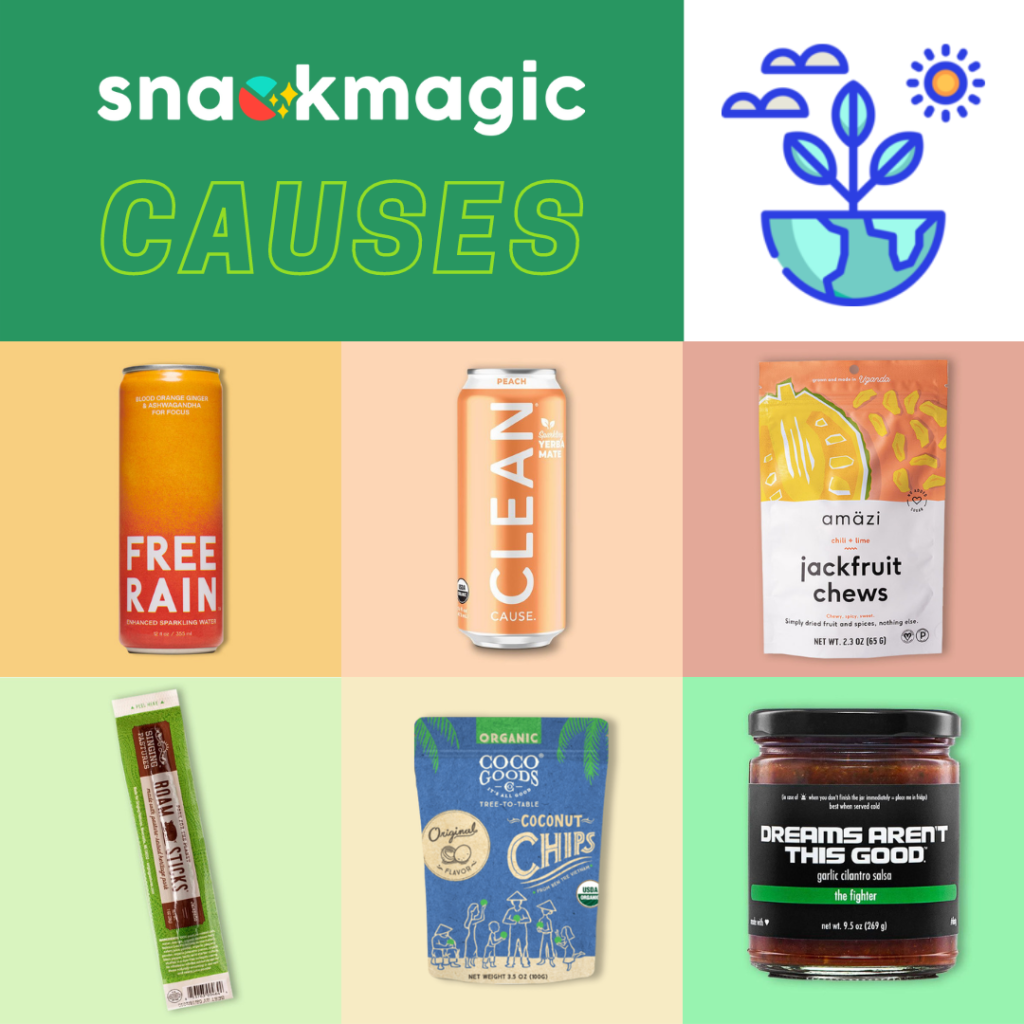 These products contribute to incredible CAUSES. Here's how you can help:
Free Rain – Free Rain donates 1% of sales to environmental charities as a member of 1% For The Planet.
CLEAN Cause – 50% of their profits fund sober living scholarships in your community.
Amazi Foods – Ingredients are sourced directly from farmers groups and also produce in partnership with small businesses in Uganda. They aim to create more jobs, market access, and local industry in the countries from which they source.
Singing Pastures – A family farm based in coastal Maine with a strong focus on regenerative agriculture. These products are raising the bar for healthy, ethical, pasture-raised pork products.
Coco Goods Co – CocoGoods Co. sets a world standard for coconut quality and by reinvesting profits into employees, education, and housing. The company pledges 2.5% of its profit to the preservation and restoration of Vietnam's community and environment.
Dreams Aren't This Good – Each flavor is also connected to a charity inspired by the salsa itself, where DATG donates $0.05 for every jar sold.
Products from the Snack Good Feel Good stash include:
Blueberry Escape Sparkling Fruit Water – WAJU
Heirloom Almonds – Shakhurbai (Dry Roasted & Salted) – Ziba Foods
Calm Theanine + Chamomile Milk Chocolate Supplement – Good Day Chocolate
Strawberry Sweets Chews – Faves
Strawberry Vanilla Energy Bites – AMG Snacks
View complete Organic and Sustainable curated box here.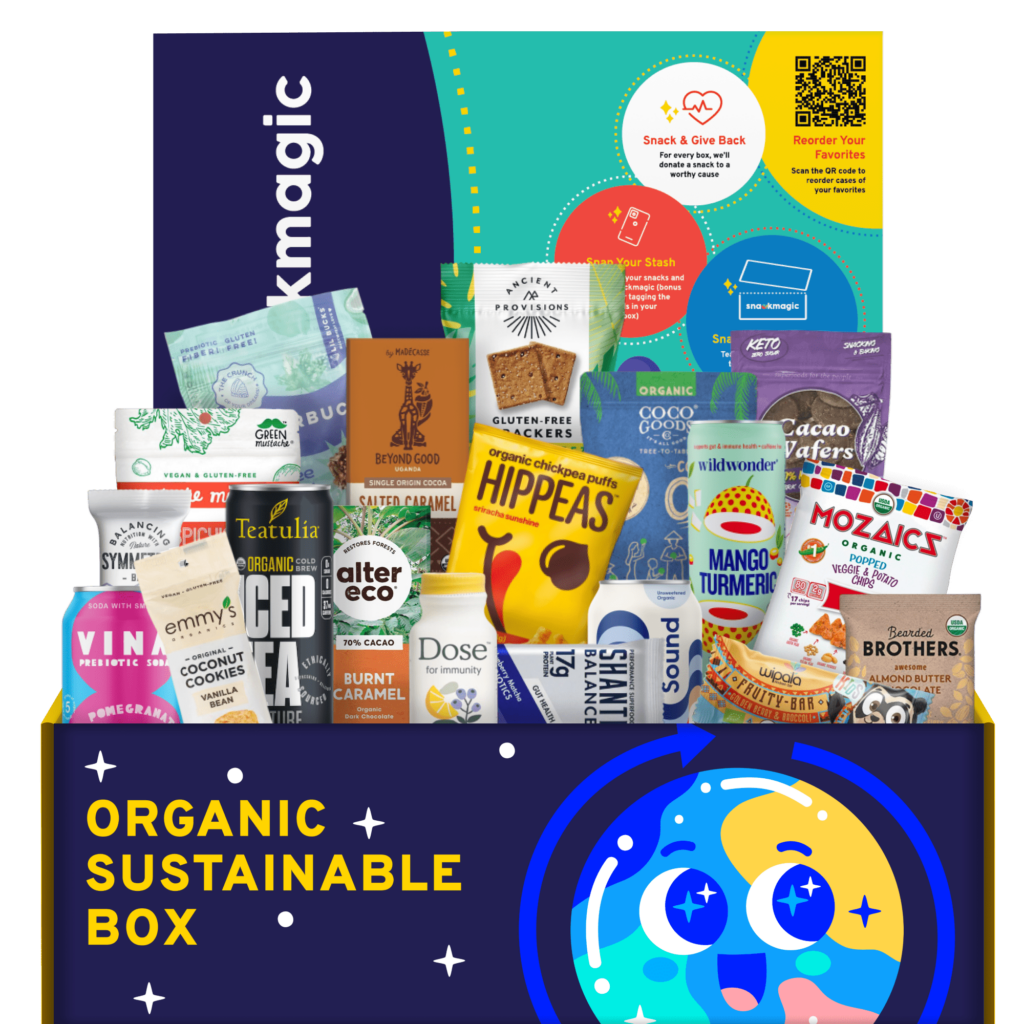 Curated medleys typically contain 15 to 20 products (snacks and/or beverages). Items may vary based on what we have available in stock. Recipients can include their dietary restrictions when redeeming their pre-curated medley so we can provide them with snacks they can actually eat!
View all Medleys on our menu here.