The Lunar New Year is just a few weeks away! Chinese New Year (also known as Spring Festival) remains the most important event in the Chinese calendar. It celebrates the arrival of spring while also marking the end of one Chinese zodiac (tiger) and the beginning of the next – the year of the rabbit. A SnackMagic partner in China, Sissy Xu from Suzhou CT guided us through the traditions how people celebrate this grand festivity.
Red is the Color
Red is unquestionably the color of the season, with vibrant clothing, deep red packets, and crimson lanterns and banners with touches of gold accents. This is because the color red is thought to bring good luck and fortune to everyone. Traditional touches can still be seen on modern styles today, with distinctive Chinese motifs ranging from qipaos and cheongsams to decorations and ang baos.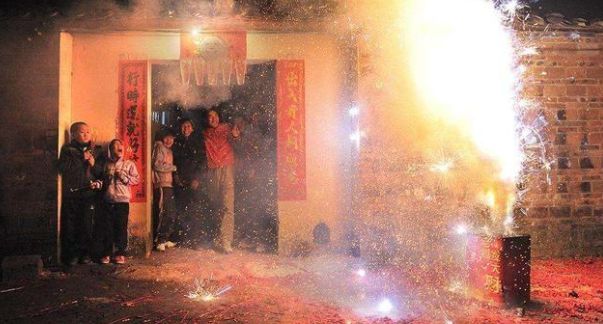 Setting Off Firecrackers and Fireworks
Ring out the old year and ring in the New Year with the sound of firecrackers. The moment Lunar New Year arrives there is a cacophony of fireworks and firecrackers all around, even in rural China. Families stay up for this joyful moment. It's believed that the louder the firecrackers, the better and luckier it will be in the coming year.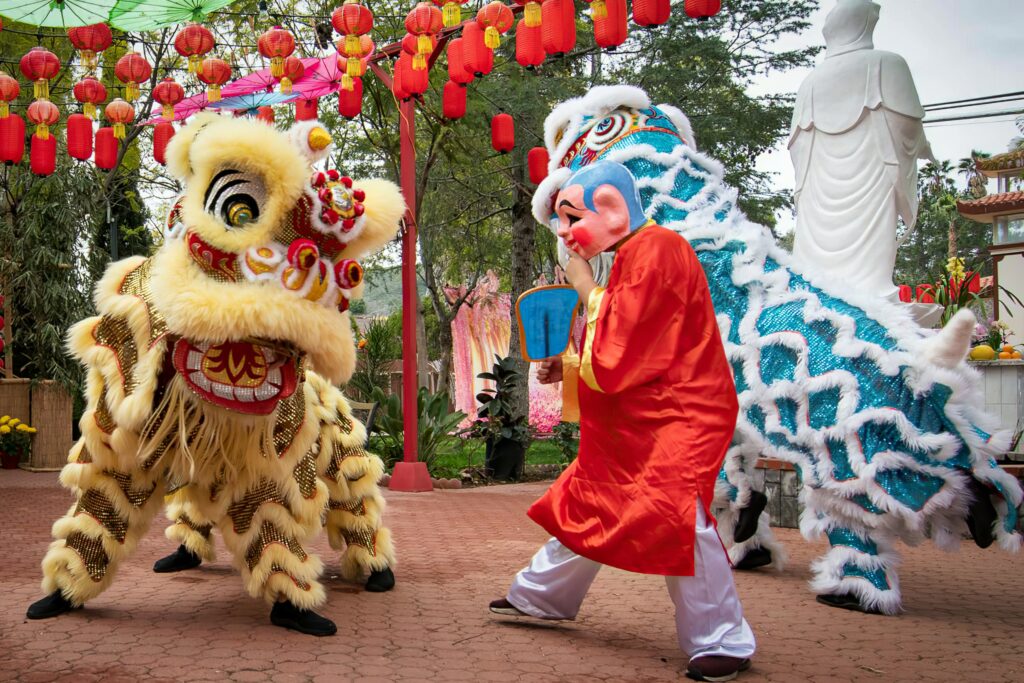 The Mandatory Lion Dance
In Chinese culture, the lion symbolizes power, wisdom, and superiority. People perform lion dances at festivals or big occasions to bring good fortune and chase away evil spirits. These highly skilled dancers, dressed in red and gold and crowned with a lion's head, deliver high-energy performances to the beat of traditional drums.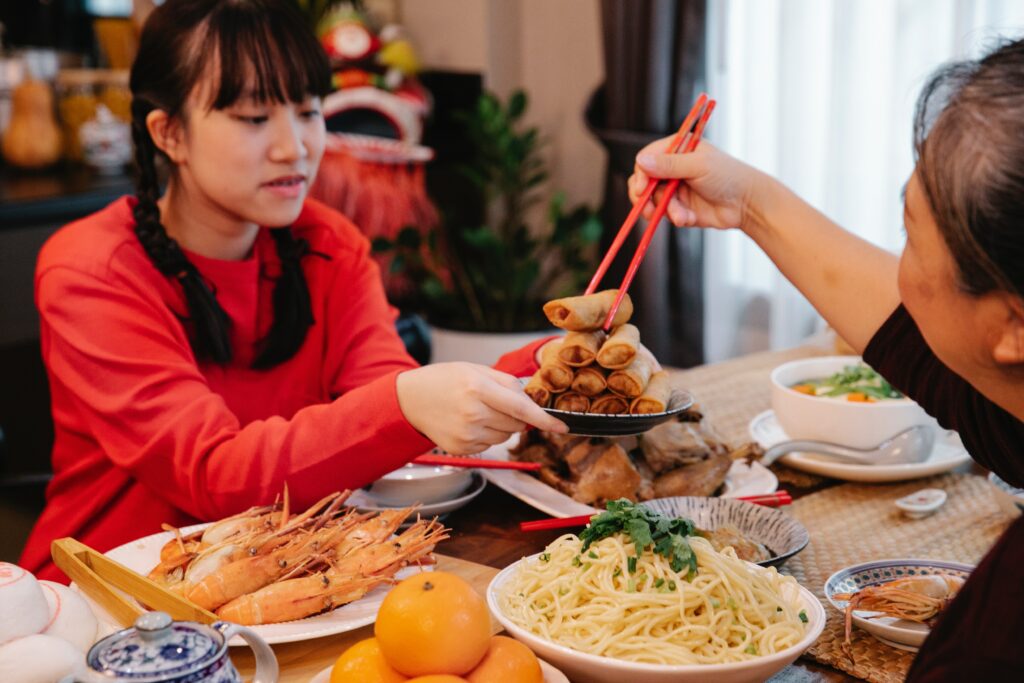 Food, Food, and More Food!
In China, foods are prepared many days before the Spring Festival, a tradition called 年货 (niánhuò). These include preserved meat, roasted peanuts, sunflower seeds, nut crunch, fruits and so on. Another common practice is for families and friends to get together for reunion dinners. These dinners are usually held on New Year's Eve. Oranges, bak kwa, pineapple tarts for the snacks steamboat dishes for the main course. It is believed that by tossing the Yusheng, a type of fish salad, and exclaiming prosperous wishes, you will bring more abundance and blessings into your life and the lives of those around you. Get ready to get the table messy!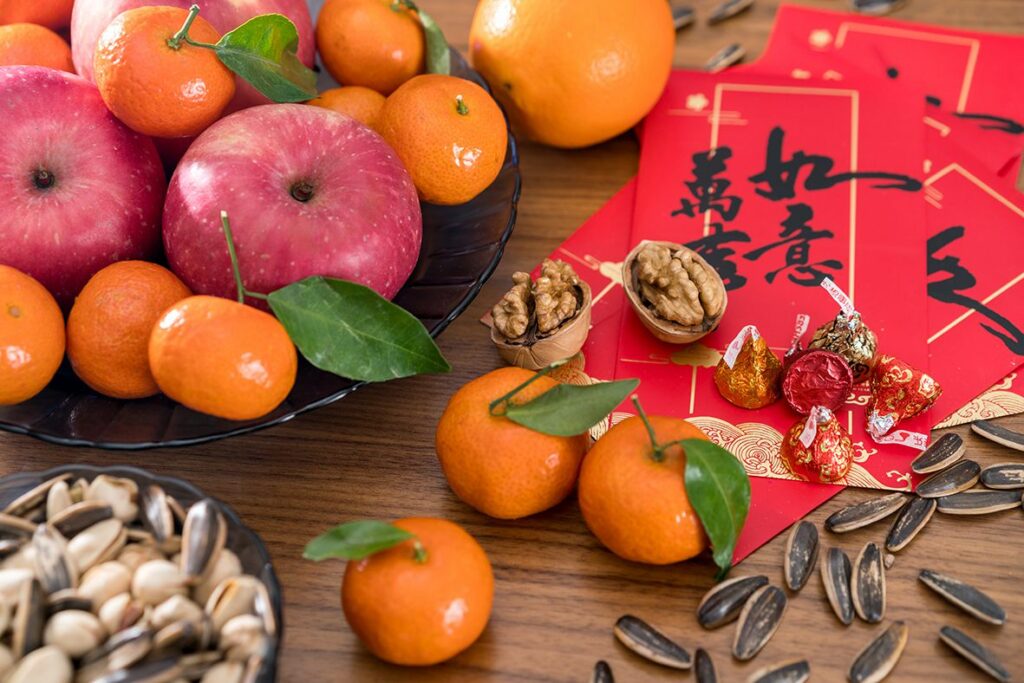 Wish Everyone Good Luck & Fortune
During Chinese New Year, the first thing people do is 'bai nian', which means greeting and wishing each other luck. A pair of mandarin oranges and a red packet containing an even amount of money is a traditional gift. These red packets are given to unmarried adults and children, by married family members and friends in exchange for wishing them good health and fortune.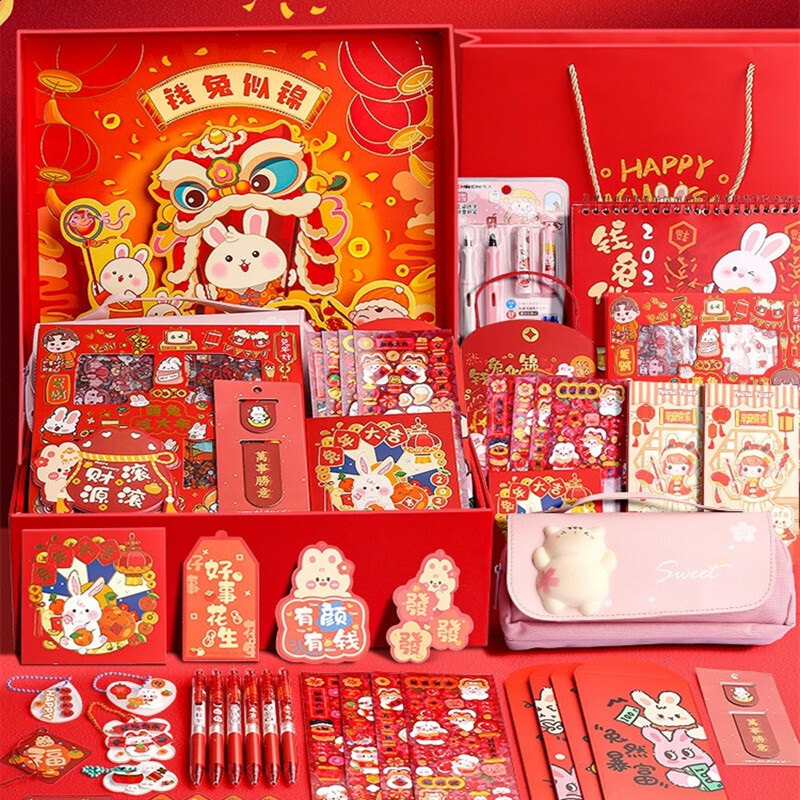 Home Visits and Sending Hampers
Anyone who has grown up receiving a red envelope of cash – along with other traditional Chinese New Year gifts – will know that this celebration is the perfect time to focus on happiness, prosperity and health. And selecting thoughtful gifts for those you love and cherish – from pick-me-ups for your parents to treats for your friends – is a big part of this.
If you don't usually celebrate the holiday but want to share a gift with someone who does, you may be unsure of what to give. It's worth noting that in East Asian culture, certain gifts are considered unlucky and should not be gifted for the Chinese New Year. Sharp objects, such as knives or scissors, should be avoided because they represent the end of a relationship. It's also a good idea to avoid watches or clocks, which are known to be symbols of separation. You should also avoid black and white objects because they represent death. However, red and gold are excellent color choices. Another rule of thumb for gifting is to remove the price tag because leaving the price tag on a gift implies that you expect something of equal value in return, which could be rather awkward!
At its core, the concept of Chinese New Year gift-giving is to express respect and affection, showing that you cherish and appreciate the people in your life. Take a look at this The Year of the Rabbit gift box, which symbolically has a meaning to achieve ambition with grand strategy and plan. Or this CNY themed stationary set to give to children which reinforces our wishes for them to do well academically.
Head over to SnackMagic to make purchasing Chinese New Year gifts a little easier, or contact us so we can give you a helping hand of which (unlucky) buys make ideal tokens for the start of the new Lunar Year!