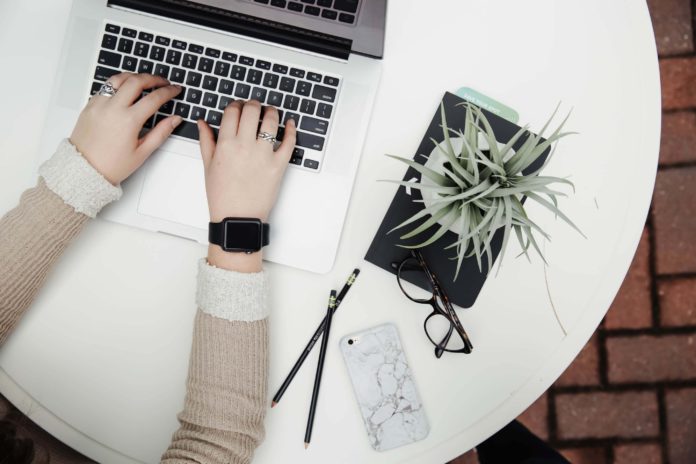 Excellent employee retention ensures that your team is engaged, stays productive, and improves customer relationships.
Here's the secret about employee retention: it starts on a staff member's first day. And sometimes even before then.
To the above point, employee retention can be improved by 82% when onboarding is executed correctly.
So, how do you ensure your new team members are onboarded correctly and get a great first impression of your company? We suggest brainstorming corporate gift ideas for employees just starting with your organization.
Why Pull Out All the Stops for Your New Hires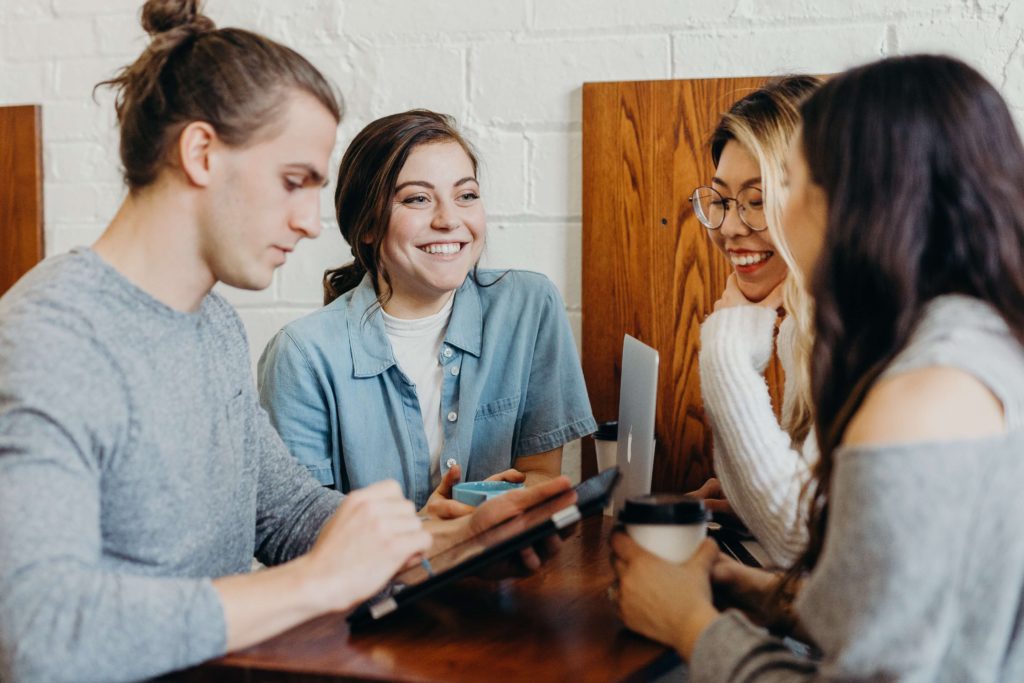 Gifts for employees appreciation have never been more crucial. Specifically, the great resignation stemming from the pandemic has driven this trend. People are leaving their companies in droves because they don't feel valued.
One way to ensure your people stick around is by fostering a connection with them. You can cultivate those crucial relationships by offering the right employee gifts right when people start with your company.
We suggest focusing on flexibility. In this day and age, top talent values work-life balance even more than higher pay. In this vein, working from home has become more desirable than ever.
Therefore, you should give your new hires gifts that help them perform remote work effectively. With these sentiments in mind, we'll now delve into some compelling corporate gift ideas for employees who just joined your company:
1. Office Stationery
Giving a new team member a unique employee appreciation gift is an opportunity in and of itself.
You're showing how much you value an employee without them doing anything other than joining your company, allowing your organization to set its culture apart.
To bolster a new hire's remote work, send them office stationery that will help them get started right away with both learning the ropes and completing tasks. It will show you care that they have all the supplies they need to get started!
2. Standing Desk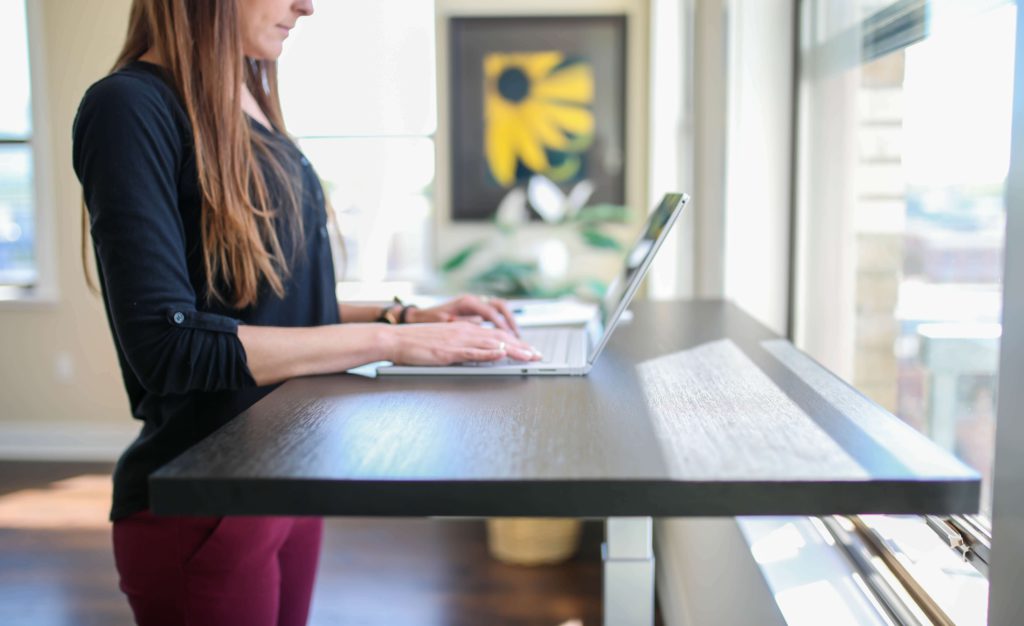 You don't know your new employee that well, so it could be hard to get sentimental. But you can still send them a meaningful gift for an employee who just joined your company by thinking of how to make their new work-life more comfortable.
For instance, did you know that sitting for long periods can lead to an array of poor health outcomes?
So, gifting your brand-new work-from-home team member with a standing desk will carry great meaning. Because it'll prove you value their long-term health and wellbeing. Or, you can send them an ergonomic chair to limit the negative outcomes of sitting. This is a positive gesture that shows you are interested in the quality of their workspace, even if it is not in an office or environment you normally would have more control over.
3. Personalized Earbud Holders
In the first month, sending a personalized gift for your new employees can make them feel welcome. Your new employee working from home will be using earbuds like they're an extra body part–especially if they live with other people.
So, a thoughtful, personalized gift for your new hire could be a leather earbud holder with their name engraved in it. It's classy, elegant, and functional. And it'll show your team member that you value their happiness right away.
4. Anti-Anxiety Fidget Tools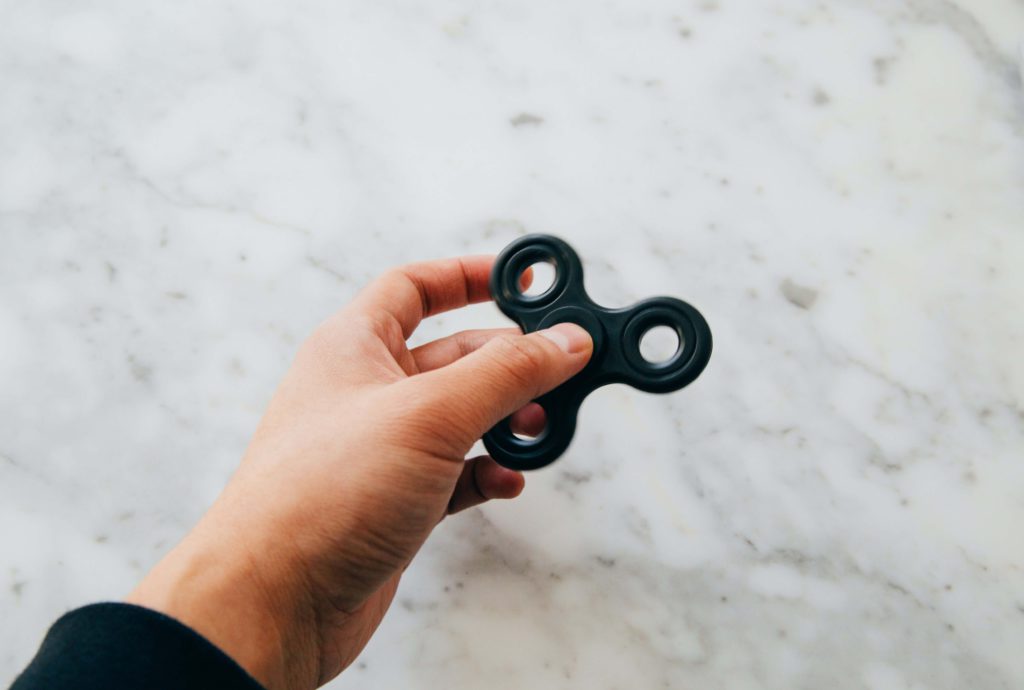 You don't need to go all out with your new employee gifting strategy. In fact, taking things too far could put too much pressure on them and scare them off.
There are many small gift ideas for employees who are just starting out.
So, don't be afraid to keep things relatively small in scale. For example, gifting a stress ball or fidget pens can be a tiny gesture that puts a smile on your new hire's face.
A simple relaxation-based gift is an opportunity to show empathy and compassion, given how hard it is to start a new remote job.
Plus, if they are branded with your company's look and feel, this is another opportunity to gift them items in unifying team colors.
5. Subscription to Meditation App
Working from home can be very stressful and isolating as much as it's convenient. So, help your new hire stave off that stress by paying for a subscription to a meditation app. This is a great gift idea for employees on a budget.
These apps are highly affordable. For instance, the meditation app Calm is only $70 annually, amounting to less than $6 per month.
6. Motivational Art & Posters
When your new hire is isolated and working from home, they need positive messaging wherever they can get it. Inexpensive motivational gifts for employees can make a positive difference. A poster with motivational wording like, "No one is you, and that is your power," will help them keep their head up when times are tough. Better yet, such a gift won't come close to putting a dent into your budget.
7. A Ring Light
Your employees want to look good in Zoom calls, especially your new hires, who need to make a positive, impactful impression. As such, gifting them with a ring light will grant you a special place in their heart. After all, this particular accessory highlights their face instead of the background.
Ensure that whichever ring light you purchase is at least 8 inches in diameter. This way, your new employee will convey their professional, courteous demeanor during video conferences on their first day.
8. Company Swag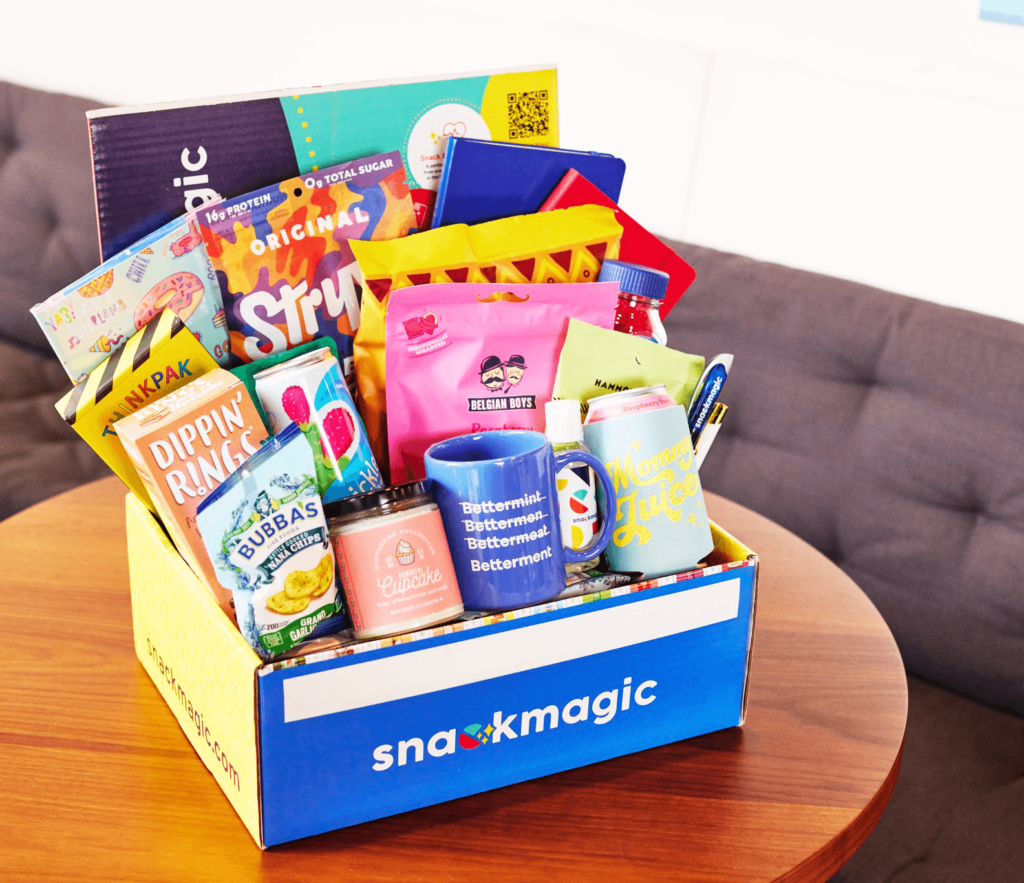 Branded company swag is essential in today's workplace–especially in remote environments where it can be harder to feel connected to one's team.
Wearing your brand's colors establishes a sense of unity and harmony amongst staff, even if everyone is working from different places worldwide. It is also a fun way to participate in clothing trends, and get your whole team on board!
A new hire can feel like part of the team right away with SnackMagic's custom-branded swag that includes (but isn't limited to):

T-shirts
Notebooks
Pens
Branded Yeti Drinkware
9. Headphones for Music & Focus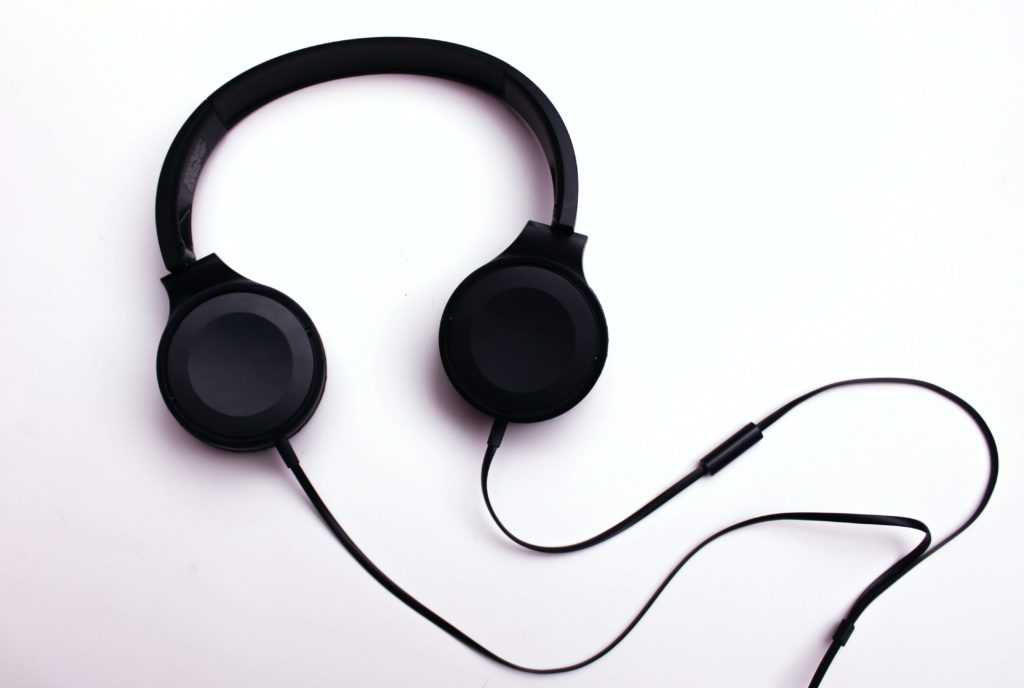 Studies show that listening to music increases productivity and boosts cognitive performance in adults, especially when working from home.
Give your new remote hire that leg up by paying for their Spotify membership. They'll feel motivated by this added perk, which will seem like a luxury. After all, they get to listen to their own personal radio station all day.

This is another corporate gift idea for employees that can show you are invested in their quality of life at work and making sure they feel comfortable and at ease when settling into the new job.
10. Snacks, Snacks, Snacks!
Remote work has many advantages, but where it can come up short is the lack of office-supplied eats. Every in-office worker loves it when the boss supplies lunch or snacks, for instance. It can be a significant morale boost.
Well, fortunately, SnackMagic offers this same thrill to remote workers:
You can send our menu items anywhere in the world, such as to your new remote hire. What's more, your new employee can build their own box based on a budget you set. This perk ensures they get to eat their favorite snacks throughout the day.
With these tips, your new hire will be sticking around for the long haul, making meaningful contributions to your organization for years to come.