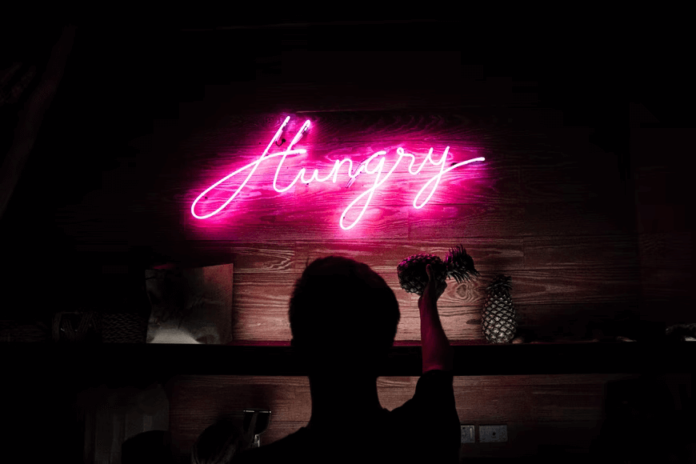 We often ask ourselves at SnackMagic, do snacks make the world go round?
Sure–it seems unrealistic that the act of snacking could be some kind of global superpower when you first think about it.
However, as the top snack box option around, we at SnackMagic can't help but see the world from our own unique perspective. Also, the fact that the demand for snacks from consumers jumped 37% during the pandemic suggests that in a post-COVID world, snacking wields serious power.
Then, when you really think about it, even influential, one-of-a-kind figures have their favorite snacks. We'd even guess that some of the most important diplomatic decisions were probably only reached after legendary world leaders satisfied a craving for something savory or sweet.
This begs the question–why is snacking so prominent in modern life? How does it hold so much universal sway and appeal?
Why Do We Snack?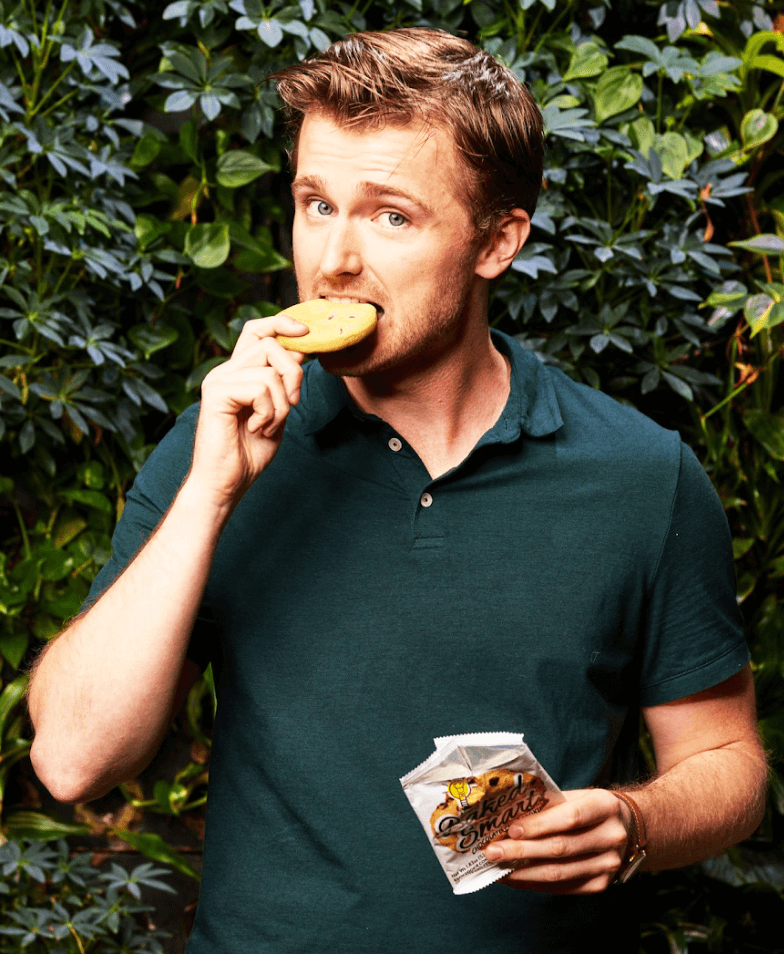 According to Healthline, three primary factors drive all people toward snacking:
Hunger
Food availability
Environmental/social cues
Since hunger almost goes without saying, we'll focus on the other two main reasons people snack.
Regarding food availability, sacks are convenient and easily accessible when you have a craving. For social cues, snacking is often–although not always–an experience to share with others, solidifying bonds over communal eating.
When Do We Snack?
As we've established, snacking is versatile and quick, allowing you to dig in when the hunger strikes as long as you've stocked up.
This versatility can apply when alone at the office or at home. It could also be when you're out on a walk and taking in the scenery or at a social outing.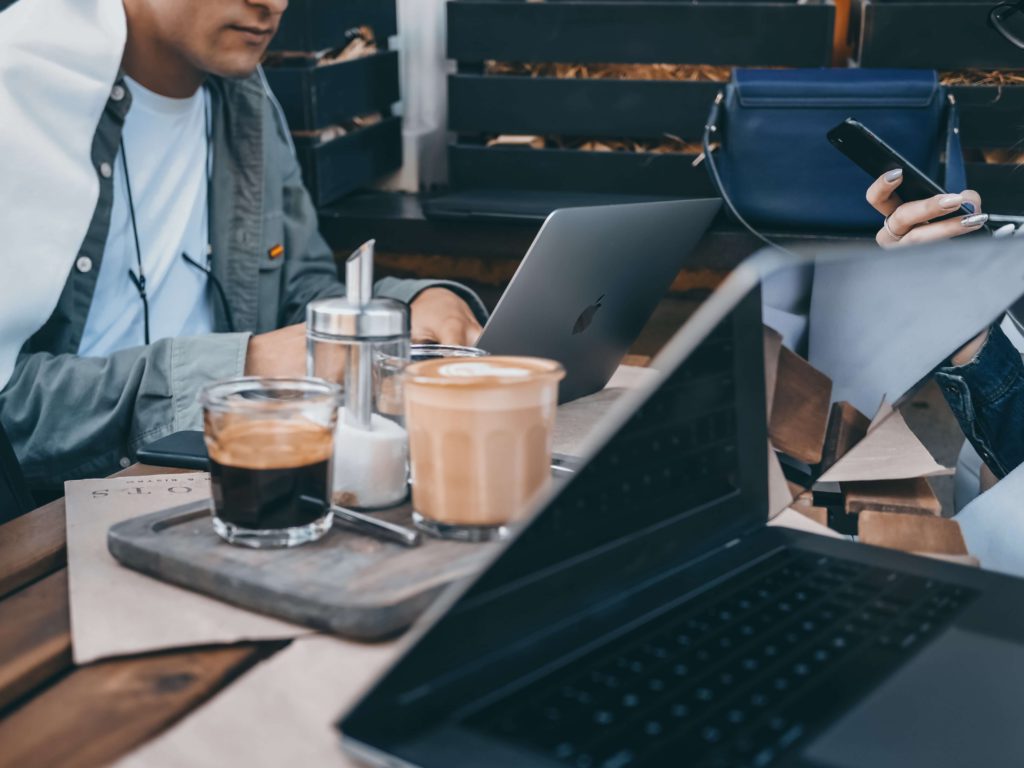 Communally, you can win the day by bringing out delicious snacks at the big game or while at a movie. Snacks can also serve as appetizers or desserts at an anniversary/birthday party or another social function, like enjoying playing golf with your pals or at a girl's night–potentially paired with a bottle of wine. Or during a working session, where you can bring along a few specialty coffees and inspired bites.
Then, speaking to the flexibility of snacks, they can bolster a virtual dinner party in today's socially distanced times. Yes, you'd need to take the right steps to ensure everyone was eating the same stuff to share the experience, but the power of snacking wills us to jump over such hurdles.
There is plenty of food out there that fits every situation. But thematic food can inspire our imagination and offer a more immersive experience to those eating it. We would argue that there's definitely a specific snack box for certain situations that can enhance the mood, putting a smile on everyone's face. And we'll discuss some of those options below:

Cheers to You: Happy Hour Stash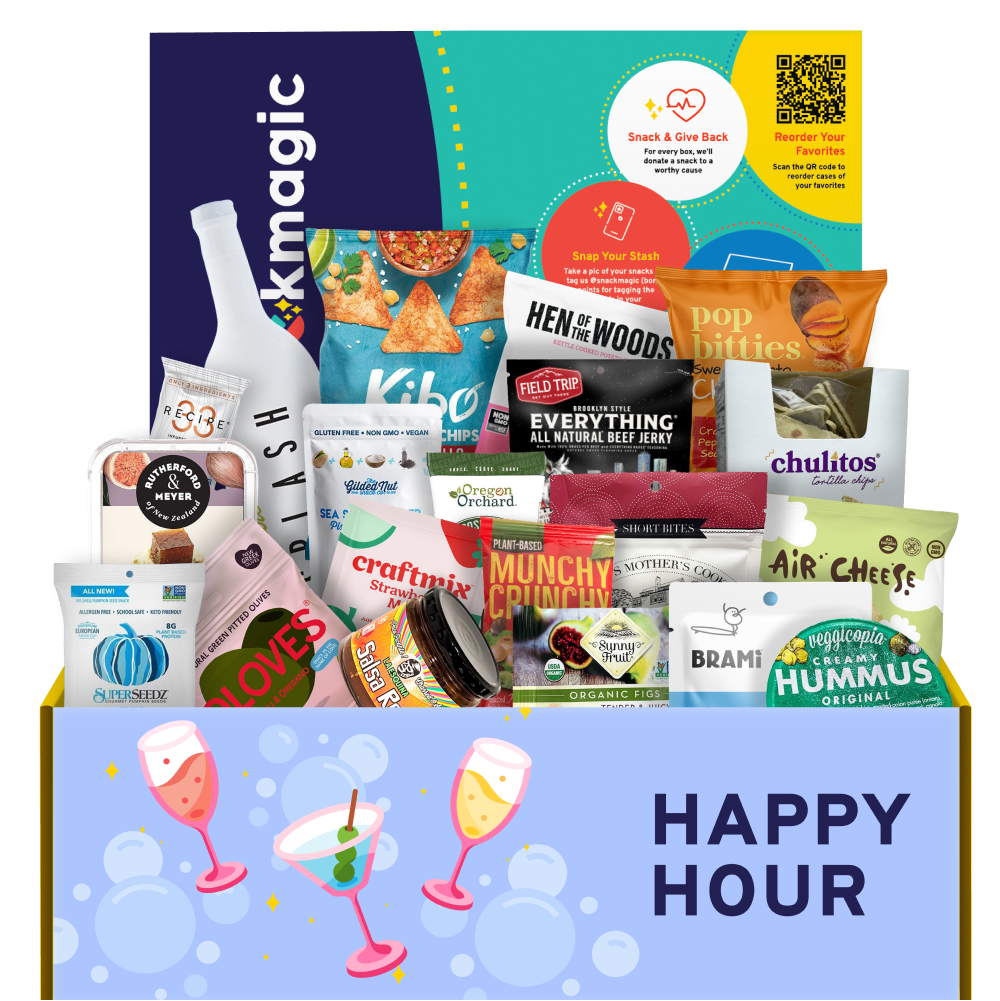 Happy hours are what we look forward to the most. All can enjoy as it doesn't have to always be about alcoholic drinks – it can also include cocktails and discovering new, fun flavors. Consider sending a curated box of happy hour snacks and drinks, it's a great way to foster camaraderie and lift spirits. If you're looking for something you whole team can bond over, this would make a great 5pm on Friday treat – whether on Zoom or in the office.

But First, Coffee: Coffee Lovers Stash
Working in a corporate environment, virtual or in-person, can be fast-paced and often stressful. More importantly, it requires a lot of energy and endurance. Giving a curated box of coffee and everything coffee-related is one of the most functional gifts for your clients and employees. It comes with light to dark brews of coffee along with a range of premium ready-to-drink coffees. It's another gift that colleagues can share and bond over, especially during the 3pm slump.

One Snack Box for Everyone: Crowd Pleasers Stash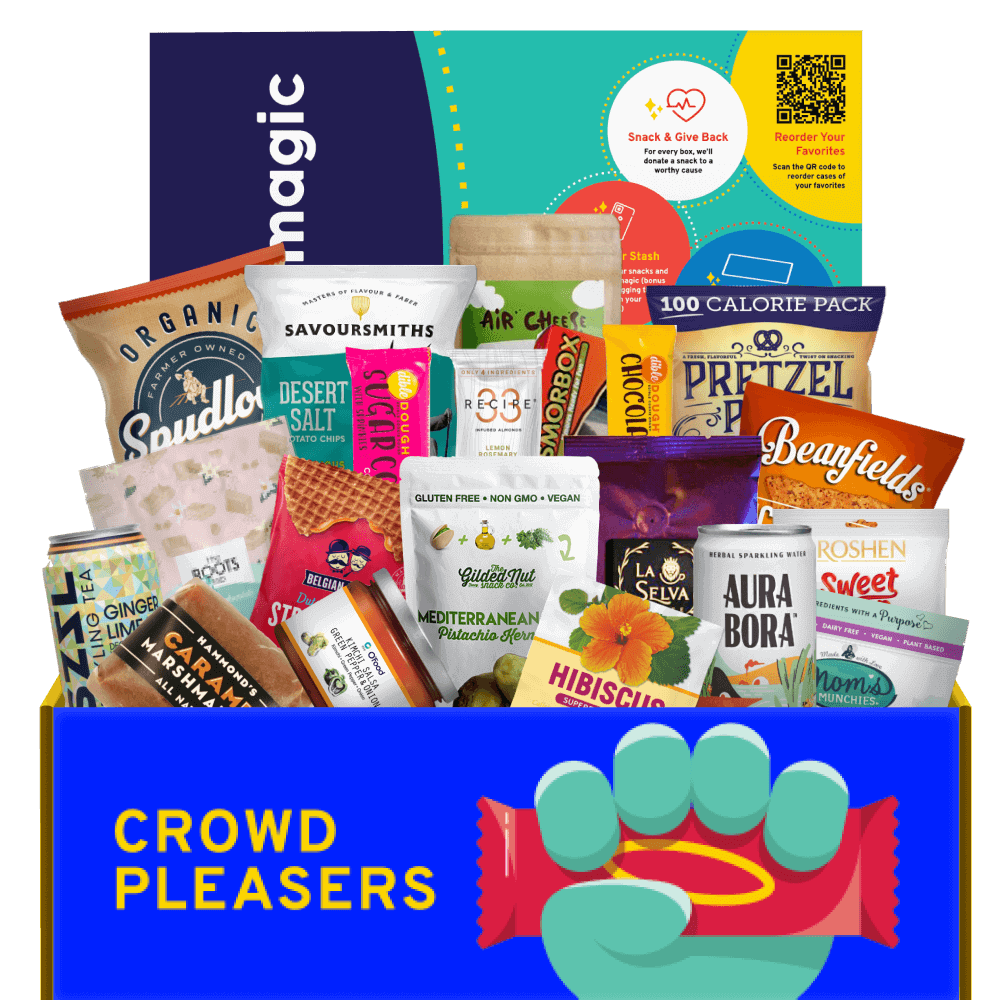 If your group of employees are not collective fans of beverages (alcoholic, coffee or otherwise, then another route to take is the best of the best snacks. For such cases, a handpicked box of crowd-favorite snacks is the way to go.

It contains a selection of the most popular snacks. Anyone who gets this box will have multiple snacks of choice in it for sure. It's a safe yet effective gift option for times you don't know where to begin. The flavors and textures are sophisticated and well-rounded, providing an all-around delightful snacking experience.
Celebrating Global Favorites: Around the World Stash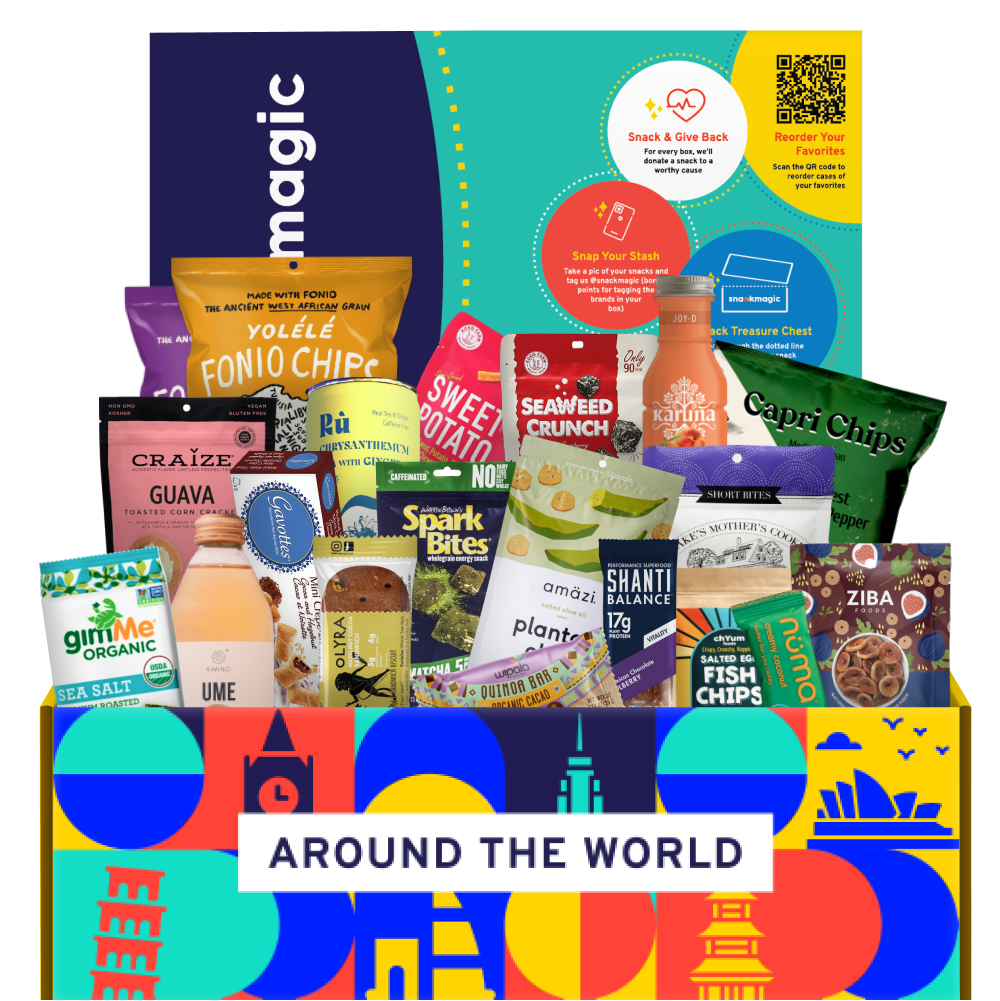 Another box that may prove to be a winner among your recipients is one that celebrates diversity and gives an opportunity to discover new flavors and cultures. This is all through the Around the World stash.

It comes with 20 different snack items including masala rice from Mumbai to Hawaiian Teriyaki Jerky. If you are looking for something that would woo your corporate clients, employees, or friends, this snack box is a great option to experience new cultures and stories through new snacks!
Encourage Sustainability: Down to Earth Stash
What better way to truly embody your corporate ideals than to show you care about the environment and sending your employees and clients this Down-to-Earth Stash. A great way to explore some of our sustainable, vegan/plant-based, or mission-driven brands that focus on being kind to our planet. This curation has a large variety of treats, crunchies, and drinks, so you know sending a stash will have a little bit of everything to satisfy.
Support and Snack: Minority-Owned Stash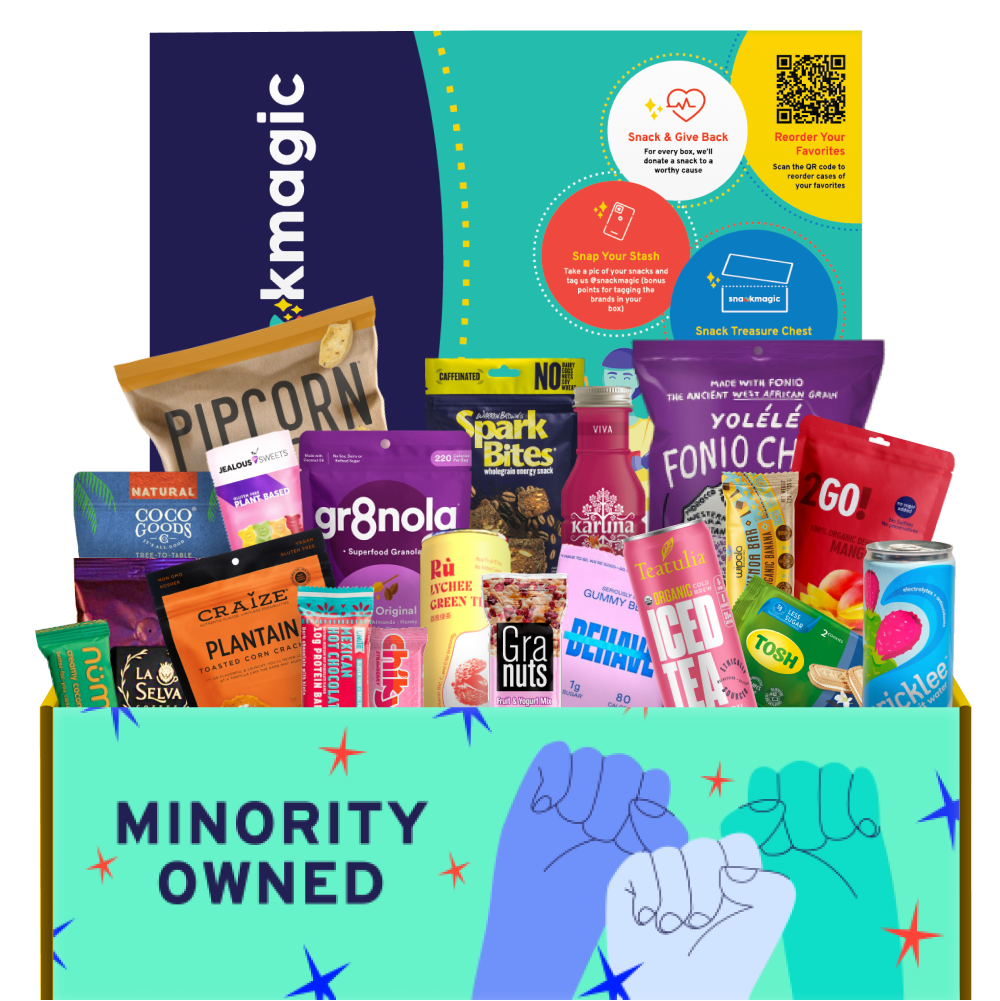 Put your dollars behind these fantastic minority-owned brands and celebrate the movement for diversity, inclusion, and equality. Introduce some new favorites to your recipients while helping magnify the stories behind the brands!

Also, there is a ton of variety in this stash, from sweets to satisfying crunchy snacks. Discover a new topping for your morning cereal or a fresh sip for an afternoon pick-me-up all in the Minority-Owned Stash!

SnackMagic Boxes For A Foodie Experience
While SnackMagic offers sweet, salty, and spicy treats worldwide, it doesn't begin and end with snacks. We also provide more comprehensive culinary experiences with our delicious bundles packed with components of immersive dishes and refreshing beverages.
Sending friends, colleagues, clients, employees, and prospects snacks will strengthen your shared relationships. Why? Because snack boxes hit the perfect gifting balance.
You're sending something thoughtful and enjoyable without going over the top and being too corny or cheesy. In other words, you're proving that you care without crossing any social boundaries or going too far.