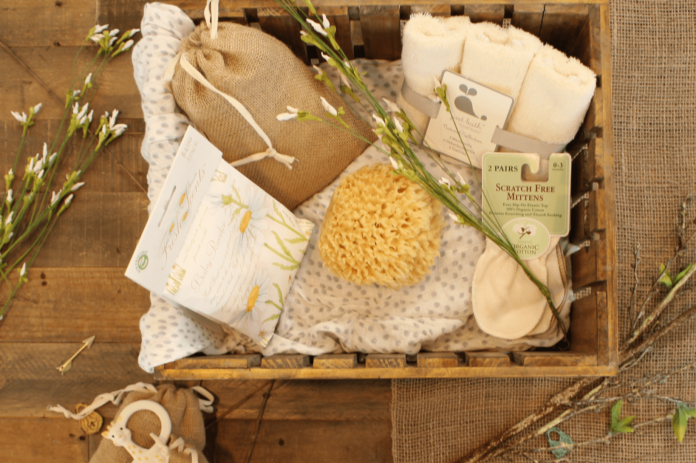 While the highly versatile gift hamper is the main focus of this blog, let's first discuss the concept of gift-giving.
On a personal level, giving gifts offers us a wide range of benefits. Yes, at the surface, who doesn't love seeing a friend or loved one smiling due to a carefully selected present we've chosen? There's a certain itch that it scratches.
However, gifting goes deeper than that. It's part of our scientific makeup as humans to react positively to gift-giving. To that point, we flood our brains with oxytocin through gifting, leading to a release of dopamine and serotonin. These are known as "feel-good" chemicals.
Studies also point out that spending money on others feels better than treating ourselves,
The benefits of gifting aren't just chemical, though. Gift-giving on the corporate level is highly beneficial, offering the following advantages:
B2B relationship building
Increased brand awareness
Encouraging customer loyalty
Affordable advertising
Improved brand image
Drives referral generation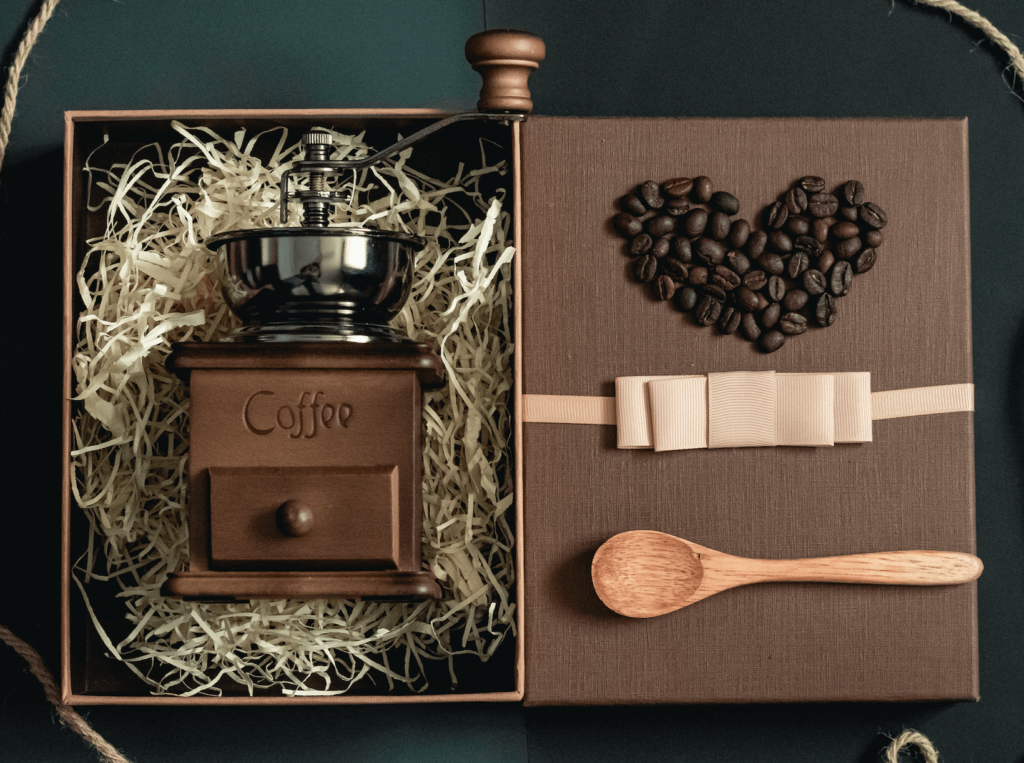 Despite all the positives associated with gift-giving, there's no guarantee of success just by doing it. Gifts must suit the person and the occasion. They need to be appropriate and meaningful without being cheesy or over the top.
For the above reasons, purchasing the right gift–the one unique item that offers all of the above benefits–is very difficult. It's an unsurprising fact to learn. The most rewarding things in life are always challenging.
Fortunately, gift-givers don't need to limit themselves to finding just one perfect gift. Instead, they can bundle presents into a box or hamper, increasing their chances of gifting success. It's a simple numbers game.
What's The Difference Between A Gift Box And A Gift Hamper Basket?
First, we'll answer what the gift hamper meaning is and how it's any different from a gift box.
Indeed, a gift hamper basket and gift box have many similarities.
Both offer an opportunity to bundle several trinkets and gifts (often food-based), increasing your chances of making a positive impact with the giftee. After all, you're not hinging your gifting success on one item. You've got multiple opportunities to make a positive impression.
But gift hampers are larger than boxes. They're sent as reusable baskets or containers, meaning more room for food or trinket items. Typically, gift hampers are filled with luxury items. While they can be used interchangeably with boxes, they tend to be an upgrade.
When Is It A Good Idea To Send Gift Hampers? And Who Should You Send Them To?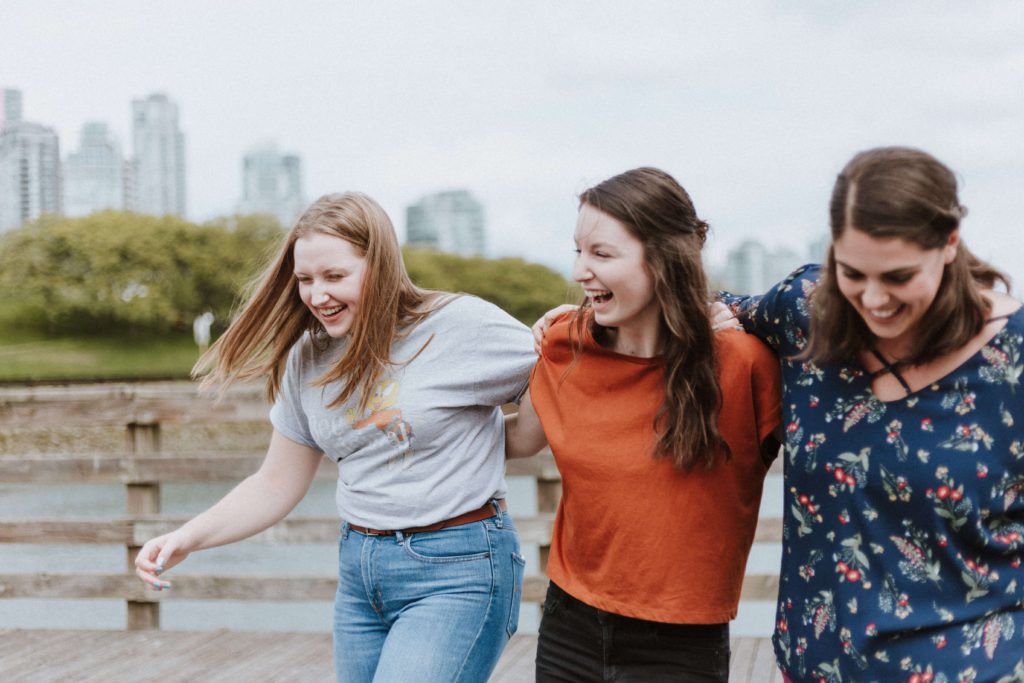 There isn't really a wrong time to send a gift hamper. You can honestly deliver one to your giftee just to brighten their day.
The above notion rings doubly true if you want to show appreciation to friends, family, employees, colleagues, or clients. You can also send hampers to prospective customers if you're courting their business.
Additionally, gift hampers are an excellent way to reward your teachers or professors as an end-of-term gift. Recipients can be near and far as well. For instance, SnackMagic sends our gift hampers anywhere in the world.
Other appropriate occasions and circumstances to send gift hampers are:
Sympathy
Get well
New job
New baby
Holidays
Holidays
Maybe you want to send a Diwali gift hamper. Perhaps it's for someone's anniversary (workplace or marriage), or it could be they've moved into their own home for the first time. Honestly, it's hard to find a situation where gift hampers don't strike the right chord.
Now that we've given you some context, here are ten of the top gift hamper ideas that will make an incredible impression on your recipient:
Gift Hamper UK: Lakeland Teacup & Saucer Wicker Hamper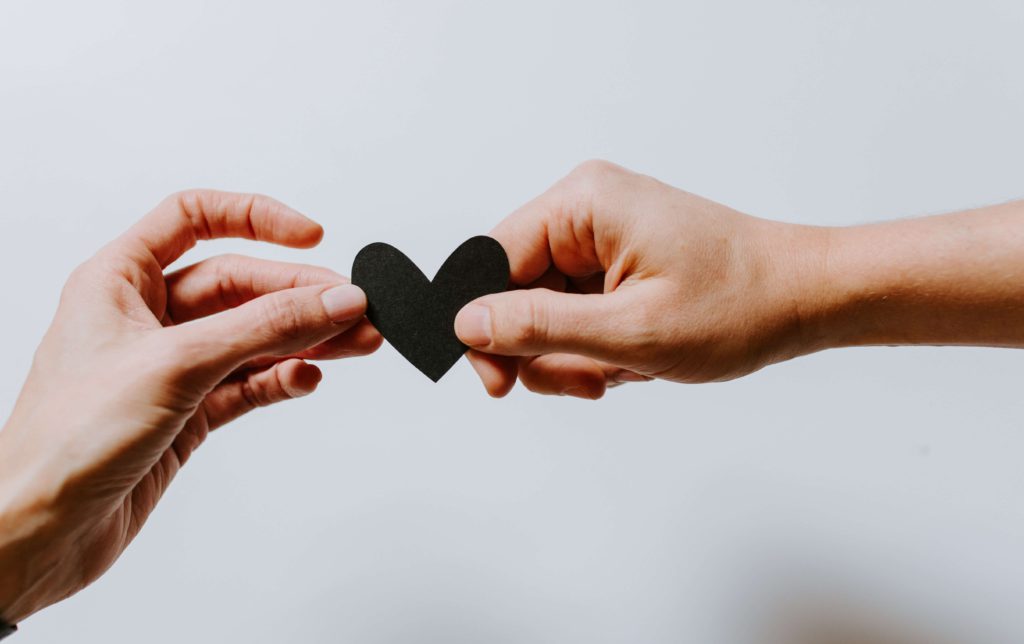 One of the best hampers UK offers is the Lakeland Teacup & Saucer Wicker Hamper.
It's shaped like a teacup, encouraging reuse with its creative design flourish while featuring top-tier tea, jam, and biscuits.
This gift hamper is perfect for any tea-loving grandma or aunt, no matter where they live. It's got the old-style charm and quaintness that'll put a smile on your beloved giftee's face on her birthday or the holidays.
Food Hampers UK: Cartwright & Butler The Family Favourites Sharing Hamper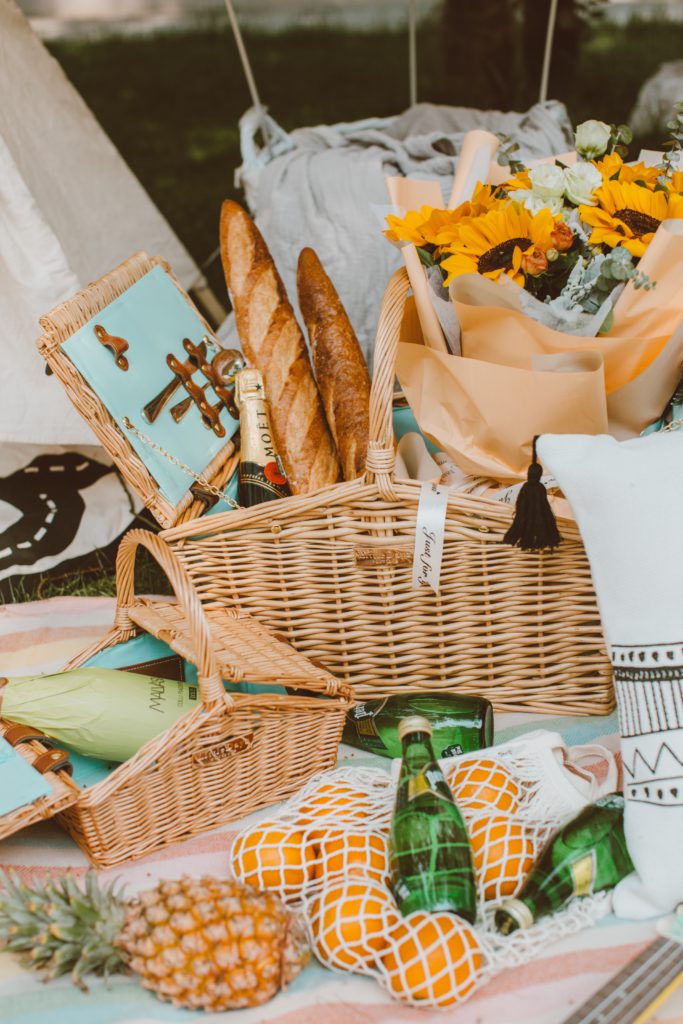 Sticking with the UK theme, the Cartwright & Butler The Family Favourites Sharing Hamper is filled with tasty British-based delicacies such as chocolate oat crumbles. There are also delightfully acidic lemon curds, livening up the flavors.
As is clear in the labeling, this gift is perfect for entire families. We suggest sending it to your clients during the holidays. Although a student can show appreciation to their teacher or professor end-of-term by gifting a hamper that the scholarly giftee's whole family is bound to love.
Luxury Hampers UK: Downton Hamper With Red Wine
Nothing says luxury like full-bodied red wines, richly-flavored cheese rinds, sinfully yummy shortbreads, and other gourmet delicacies. Add careful hand-wrapping and a shiny gold ribbon, and you have one of the most luxurious hampers around. The Downton Red Wine hamper.
This is a perfect celebratory basket for a milestone or the new year. Just be sure you know that the recipient enjoys wine–you don't want to send a client a bottle of red when they abstain from alcohol. It could send the wrong message.
Gift Hampers India: Himalayan Infusions Hamper
Flavors that combine mother's love and Mother Earth feed the soul and nourish the mind.
The benefits discussed above are what you'll get with SnackMagic's Himalayan Infusions Hamper, which is full of Himalayan farmed pure food, including:
Himalayan detox tea
Morning infusion
Boosting tea
Himalayan forest honey
Litchi honey
High curcumin turmeric
And more!
These hamper items are all wellness-oriented and are suitable as sympathy gifts that encourage self-care. For example, think about sending this Himalayan curation when somebody close to you has lost a loved one.
Gift Hampers For Men: Beer Hawk Beer Gift Hamper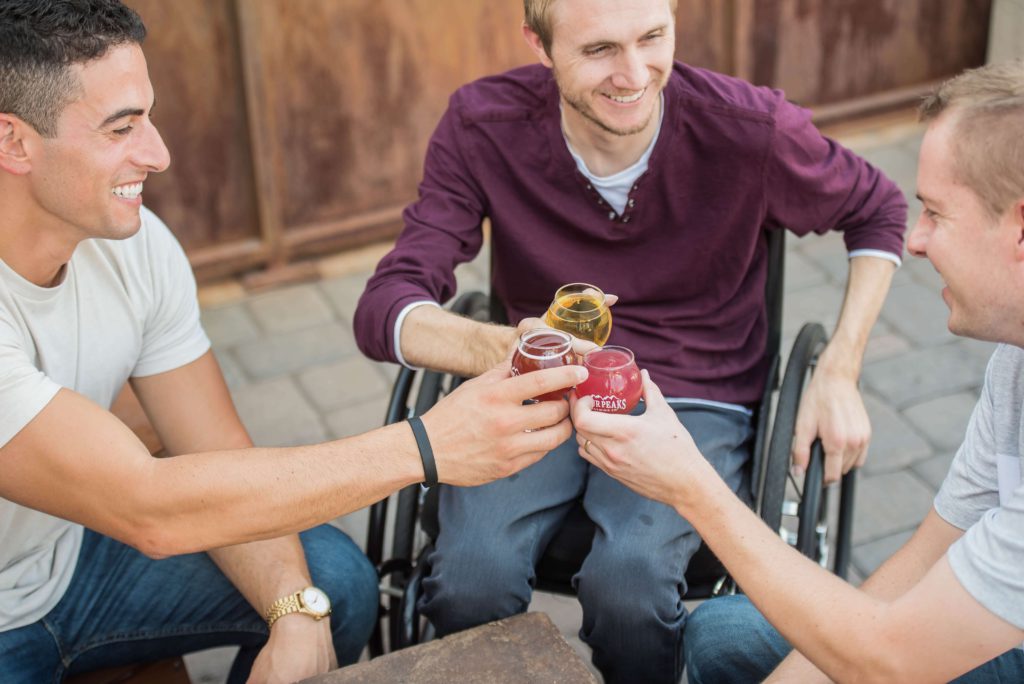 Of course, women often enjoy beer, and it's incorrect to assume otherwise. Yet, men tend to lean more toward beer than their female counterparts, likely due to slick marketing campaigns. Thus, beer is a stereotypically male beverage.
So, when you want to merely show some appreciation or celebrate the man in your life's birthday, Beer Hawk Beer Gift Hamper is an excellent idea. Whether he's your colleague, friend, family member, or significant other, he'll enjoy:
5 delicious beers
Beer Hawk's signature glass
A pack of traditional pub snacks
As long as your giftee is a beer lover, this hamper will warm their heart and tickle their taste buds.
Appreciation Food Hamper: The 'Just To Say…' Hamper
This collection of signature strawberry jam, all-butter shortbreads, and other delicious pastries is further bolstered by a gorgeously illustrated container that lends itself to reuse.
We suggest the 'Just To Say…' Hamper when you want to send out a "thank you" to a colleague for giving you a needed lift in the workplace. It's also ideal for the professor whose lessons opened your mind to a new world.
A Gift Hamper That's The Life Of The Party: Cadbury Chocolate & Wines Hamper
What says party time more than showing up with an assortment of satiating chocolates and flavorful wines to enhance the occasion?
Turn up to any event with the Cadbury Chocolate & Wines Hamper, or send it to your friends or family for a virtual party, and you'll be the hero of the occasion.
Precurated Hampers For The In-Person And Virtual Workplace: Happy Hour Hamper
SnackMagic's Happy Hour hamper's main focus is cultivating stronger relationships amongst co-workers–even if it's a virtual get-together. In the age of COVID, camaraderie is more crucial than ever. These connections will be bolstered by this delicious medley of post-work libations and tasty treats such as:
Moscow Mule Cocktail Mixer
Truffle-O-Bill Beef Jerky
Classic Cauliflower Dip with Pita Chips
Black Truffle Infused Almonds
Build-Their-Own Hampers From SnackMagic
SnackMagic also allows gift recipients to build their own hampers, which is ideal for friends, family, colleagues, or clients on any occasion. The key with our DIY hamper is that your giftee can fill their hamper with their choice of our 1000+ tasty treats, starting with a $45 budget. Who would appreciate such freedom?
Hampers That Mark Any Occasion: SnackMagic Stashes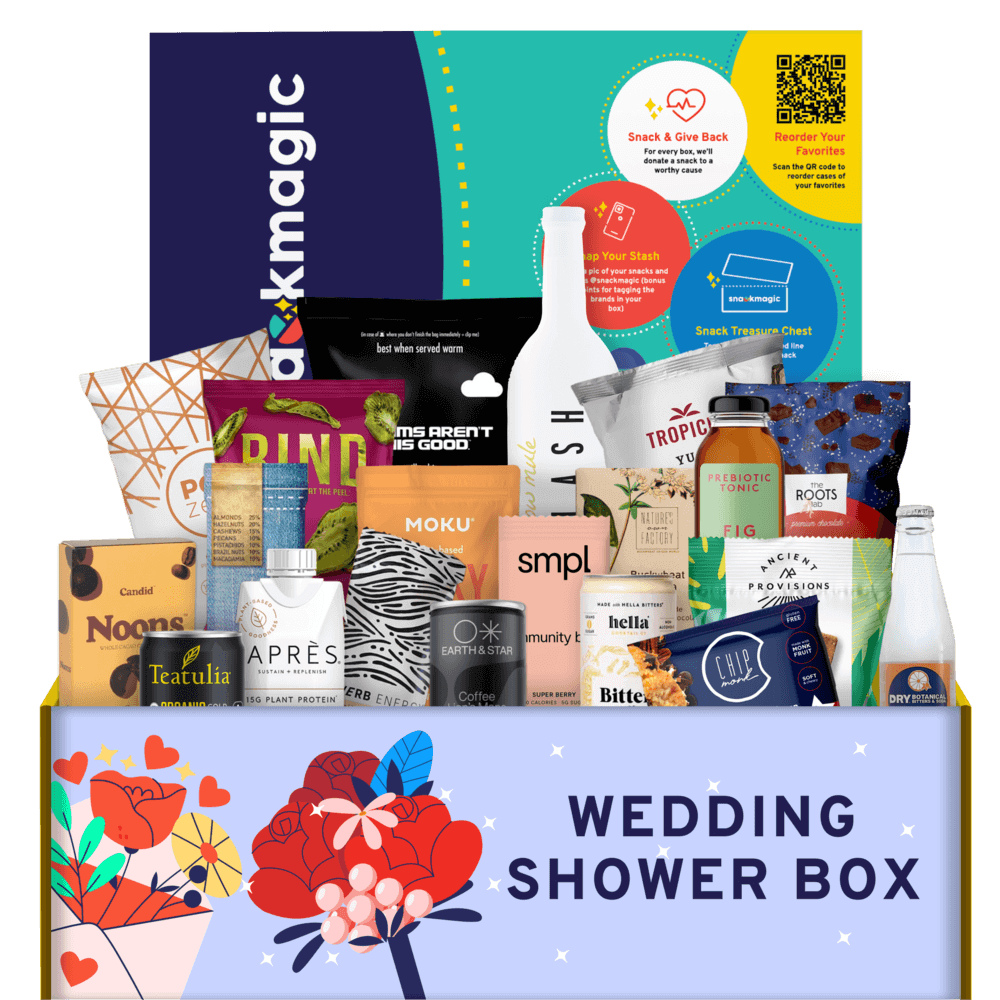 SnackMagic also offers thematic stashes suitable for various seasons, events, themes, and holidays.
Due to our flexible features and diverse menu, you'll find a hamper for anybody at any time. You won't need to scour the ends of the earth or think too hard. We deliver worldwide and offer extensive customizations (e.g., personalized letters and digital branding) and swag options.
While the other companies we've suggested offer high-quality products, SnackMagic combines top quality, ease of use, and cost-efficiency. Frankly, you can't ask for much better from your gift hamper experience.