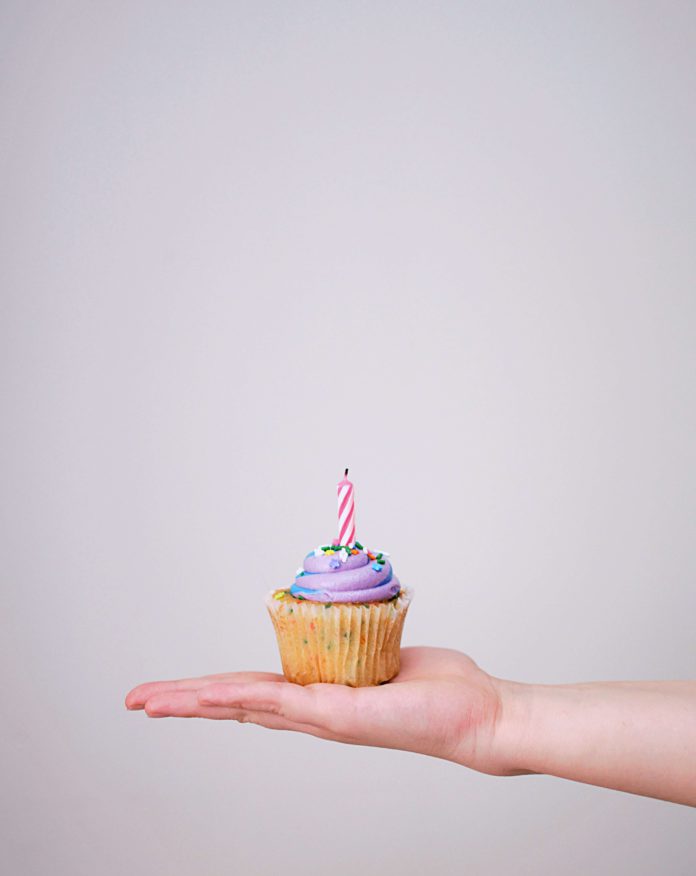 Is the special lady in your life turning another year older in the coming days, weeks, or even months?
If so, finding the ideal birthday gifts for her can present many obstacles. It's not that you pay too little attention or don't know anything about the wonderful lady in question. Quite the opposite, in fact. That's what makes it all so challenging.
When you care about someone the way you care for the important women in your life, it's almost like you know too much about them. The possibilities for birthday girl gifts are seemingly endless. It's hard to filter everything down to the present that'll make her eyes light up, leaving its mark for years to come.
While many of our "gifts for her" suggestions can apply to platonic women friends or can be birthday gifts for mom, these are also suitable for romantic relationships.
And guess what: people's oxytocin levels rise when you give them a great gift. What's oxytocin, you ask? It's known as the love hormone. In other words, following our birthday gift tips will add a whole new realm of depth to your relationship, whether friendship or romantic.
Expensive Gifts For Her Birthday Don't Guarantee Success
We won't lie. Going out and spending thousands on a diamond necklace or similar gifts for her birthday can make a lasting impression.
But there's a time and place for such extravagances. When relied upon too often, expensive jewelry and other over-the-top gifts will financially throttle even the wealthiest people. In fact, you're better off revolving your strategy around buying inexpensive gifts for the woman who has everything.
Moreover, science dictates that price levels don't correlate with an appreciation for presents. So, don't just throw money at a gift and expect it to win the day.

Food-Based Experiences as Gifts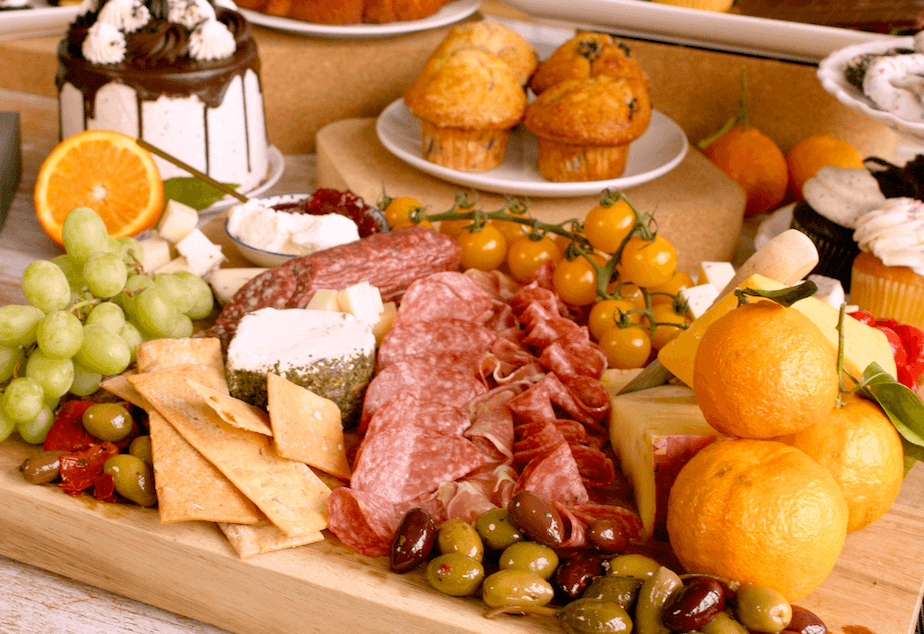 You can spend a hundredth as much and make a hundred times the impression by gifting with meaning, using thoughtfulness as your guide. With the above insights in mind, we will focus on food-based options. Why? Because women have a special relationship with food that's even rooted in how they experience romance. A personalized birthday gift for girlfriend or birthday gift ideas for best friend can tap into current trends.
Even if you're struggling to think of an idea, knowing the most popular trends these days offers a jumping-off point.
Charcuterie, for instance, has been on the rise for the past few years. It's actually the fastest-growing category for deli meat.
Have you never heard of charcuterie? Don't worry. You've come to the right place to learn about it.
Charcuterie involves preparing meat products such as salami, ham, sausage, bacon, galantines, ballotines, confit, and pâtés. It's equal parts food selection and art, with the visual presentation of the charcuterie board being front and center.
A charcuterie board mixes old-world traditions with today's cravings and appetites. It's a yummy selection of appetizers for guests as it's a savory treat for family members.
Provided the special woman in your life enjoys this meat-based culinary art, a Monogrammed Serving Board from Crate and Barrel will make for an amazing birthday present. The rustic hand-carved wood adds a touch of rustic chic, while the custom monogram gives it that special, personalized touch.
For the next suggestions of birthday girl gift ideas, we're headed to the kitchen. Did you know that cooking is a form of therapy? What's more, cooking with your loved one strengthens your relationship. And Gordon Ramsay's Masterclass teaching restaurant recipes at home can be the gift that leans into those notions.
Whether a platonic woman friend who loves to cook on their own or a romantic partner who wants to cook with you, receiving this gift will permanently etch a smile on their face.
You can also gift a virtual chocolate origin and creation experience on Air BNB. Here, Zoom-based attendees learn the ins and outs of how chocolate is made into the world's favorite treat.
The online tour happens in the Blue Mountains overlooking Kingston, Jamaica, facing the harbor across the city. It's run by a former BBC correspondent turned chocolate maker, ensuring a highly engaging, one-of-a-kind experience. Attendees are taught to temper chocolate using a spatula, table, and bowl.
We'll point out that chocolate is loved by most. All the same, science speaks to chocolate affecting women differently than men, leading to heightened cravings.
Therefore, you'd be wise to involve chocolate in your birthday gift offerings for the lady in your life. It doesn't have to be a virtual chocolate tour, either. A little additional chocolate treat always offers a nice bit of punctuation to an otherwise excellent gift.
Now that we mention it, SnackMagic's vast selection of chocolate is the equivalent of a warm hug.
As an all-encompassing presence in our lives, food tightens bonds, solidifies friendships, and often provides a canvas for some of our most intimate conversations. This is why we've leaned into food as the theme for our "best birthday gifts for her" suggestions. It's bound to top any list of "Top 10 Birthday Gifts For Her."

Sending the Ultimate Snack Stashes for Her Birthday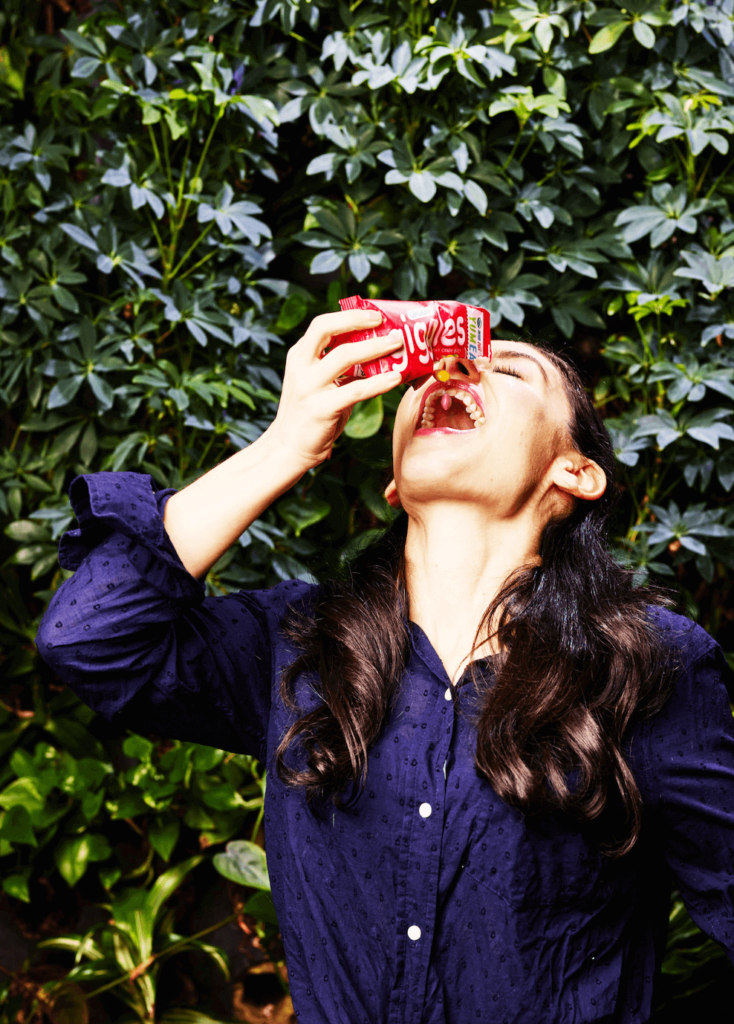 Food-based experiences and accessories tend to make excellent birthday gifts for her, undoubtedly.

Sometimes, though, it's best to just cut out the middleman and give the outright gift of food and eating.
With the pandemic restrictions lessening over time and COVID-19 slowly but surely becoming endemic, going to your local hot spot for a birthday dinner is again an option. Or, you can perform local in-person foodie tours. There's bound to be something nearby in your city or town that allows you to enjoy the top local culinary delights.
You can double down on the food offerings by tapping into SnackMagic's diverse selection of curations and batches. For example, our Celebration Stashes fill a basket or box with delicious snacks worthy of any birthday extravaganza.
Then, we'd be remiss to forget our Thinking of You Curation. This basket focuses on self-care and can clearly convey to the special woman in your life how much she matters to you.
There's also our Foodie Forward Curation for the woman in your life who's obsessed with good eats. And last but certainly not least is our Build-a-Box option, which allows the recipient to choose their preferred snacks with a budget starting at $45.
With the above suggestions, you have a sure-fire list of ideal birthday gifts for her. At the very least, it should offer you a bit of inspiration to spark your gift-giving creativity.