Diwali, or Dipawali, is India's biggest and most important holiday of the year but is also celebrated by many across the world. This year, it will be celebrated from the 2nd – 6th of Nov 2021.
The festival is known all around the world as one of the most exciting and colorful festivals. Prosperity, togetherness, celebrations, and compassion are the main characteristics of this five-day celebration. Diwali, which for some also coincides with harvest and new year celebrations, is a festival of new beginnings and the triumph of good over evil, and light over darkness.
Our teammates who live in India are eagerly awaiting the festivities to kick in and have their wish lists ready. They resonate with the sentiment of giving & sharing joy.
Jessica reminisces: "Days and nights are filled with crackers, delicious food, and celebrations using lights and colors which promote unity."
Sultan says: "Family is key, but Diwali is also about spreading joy to those souls who can't afford it or who you do not know very well."
Sheena shares: "Even though it is all about great food, rituals, and dressing up, lots of individuals these days focus on caring for nature, and protecting the animals and environment. Last few years, we have seen significant initiatives to celebrate a Green Diwali."
How is Diwali celebrated each of the 5 days?
Day 1 – Dhanteras (Tuesday, 2nd Nov 2021): "Dhan" means wealth and "Teras" is the 13th day of a lunar fortnight on the Panchanga. People clean their houses to welcome the Maa Laxmi, the goddess of wealth and prosperity.
Day 2 – Choti Diwali (Wednesday, 3rd Nov 2021): Everyone will get up before sunrise to take a holy bath and put on new clothes to perform morning religious rituals.
Day 3 – Diwali – Lakshmi Puja/Kali Puja (Thursday, 4th Nov 2021). This day is considered to be the main day of the Diwali festival. Also referred to as the "Festival of Lights" and this is because everywhere you go you'll be surrounded by the diyas, kandil, colorful lighting, etc. Families worship together, mothers share Diwali sweets with the neighbors and the children look forward to receiving their gifts from their parents and enjoy firecrackers.
Day 4 – Padwa (Friday, 5th Nov 2021). Most households mark this day by wearing new clothes and jewelry, greeting family members and also distributing sweets and gifts among friends and neighbors. Some also celebrate it as the New Year.
Day 5 – Bhai Duj (Saturday, 6th Nov 2021). This is for brothers and sisters to show their care and affection for each other. Brothers make their promise to protect and the sisters will do Tilak and pray for their brothers to enjoy long and happy lives.
It was interesting to learn that the way Diwali is celebrated differs from one state of India to the next. The North and the South have varied reasons for this celebration, resulting in different traditions and rituals. Despite this, you can be sure to see all the houses, shops, and streets filled with lights, bright colors, and decor. People are filled with happiness and they think about how to be the best version of themselves. Despite this pandemic, this festival will always be celebrated with a great spirit and enthusiasm.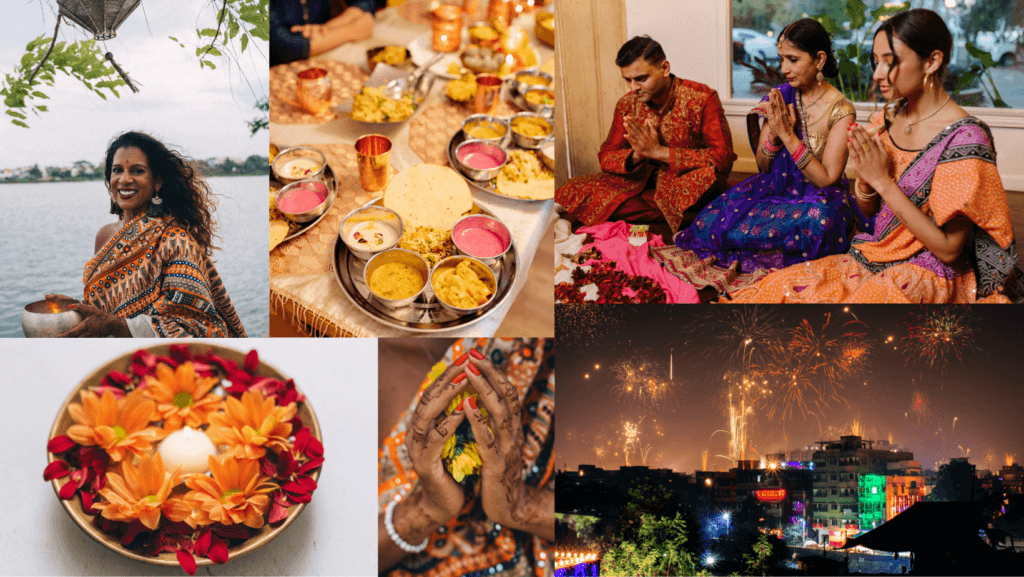 How can you use SnackMagic to celebrate Diwali?
With all this talk of celebrating and spreading kindness through gifts, how can you make the most of Diwali this year? Whether you are thinking of gifts for family and friends or to show your employees how much you appreciate all their hard work and efforts, despite the pandemic, SnackMagic is here! We have a range of fantastic Diwali gift boxes that you can view on our India menu. These carefully curated and exciting boxes will brighten the recipient's day and no matter how many people you want to send gifts to, giving has never been simpler and more efficient, while still ensuring each individual can choose!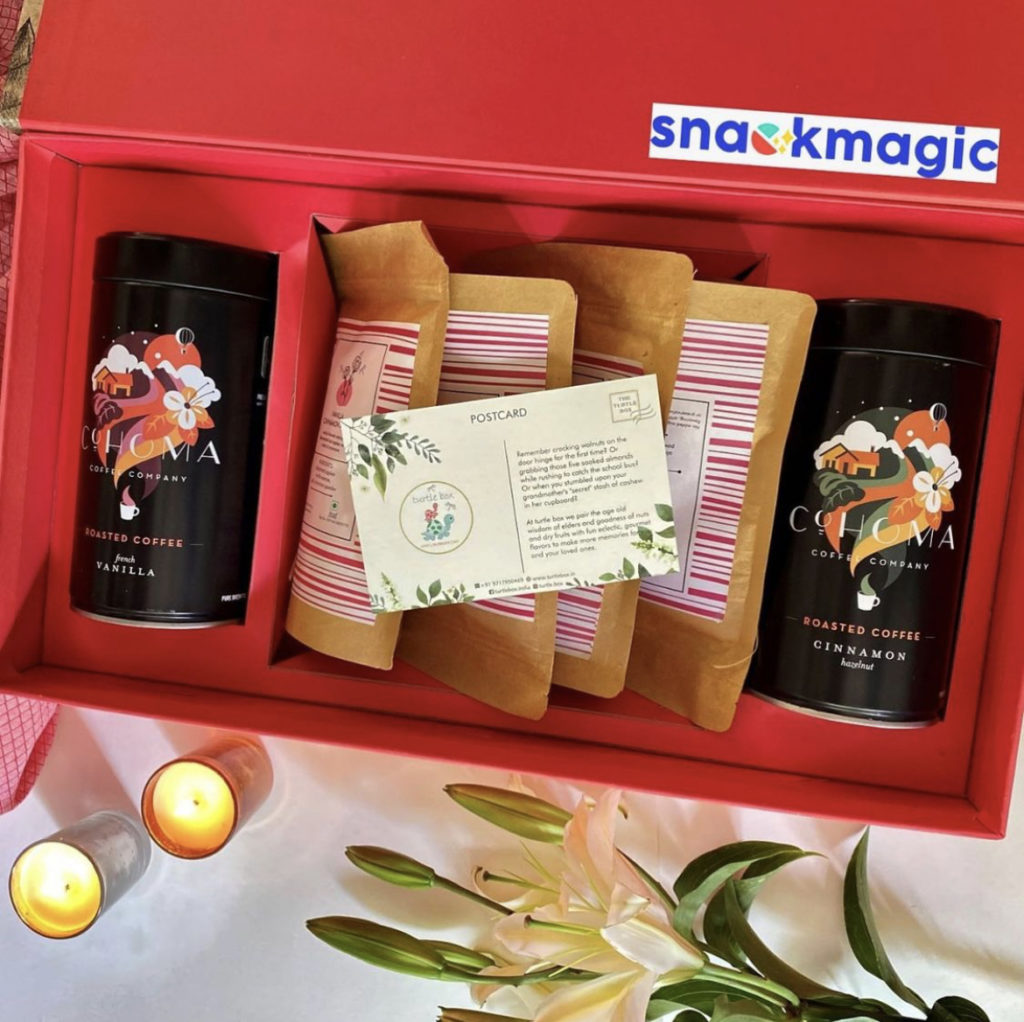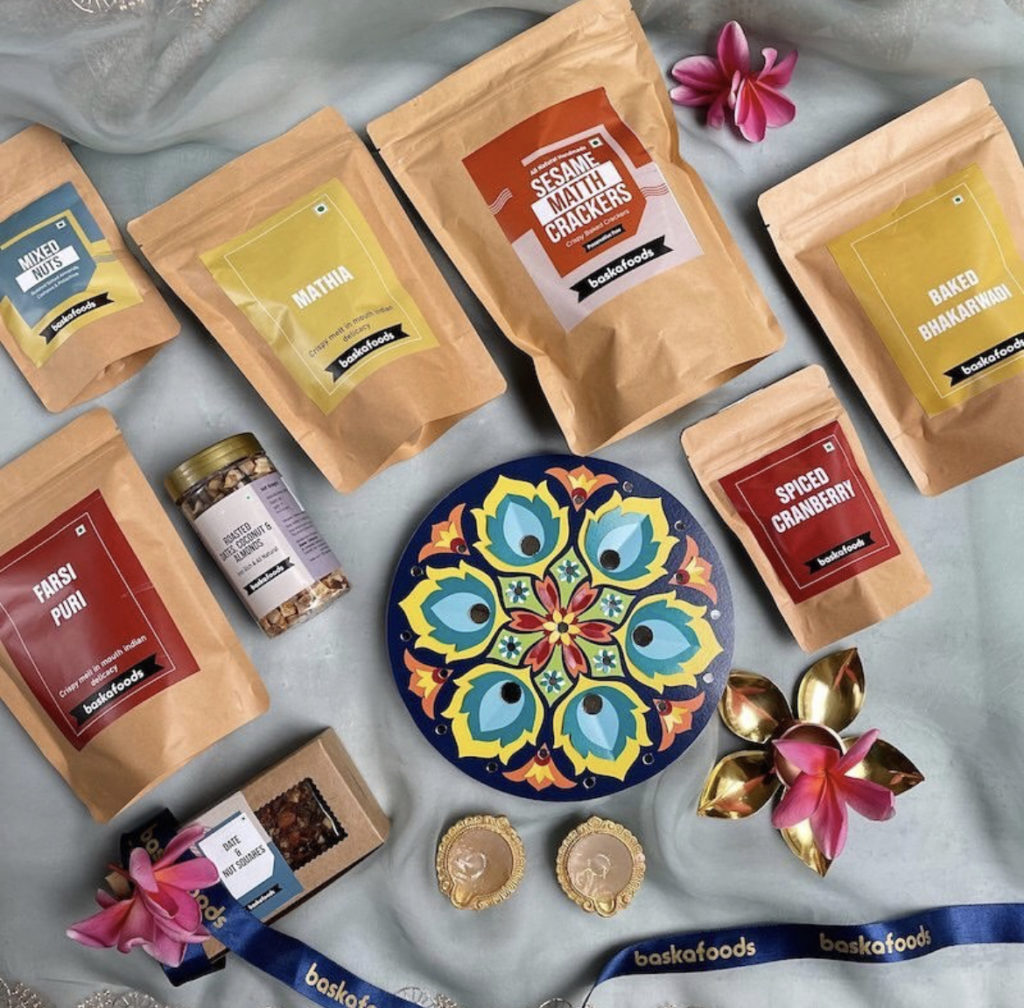 Check out our India menu for a variety of boxes you can send to your loved ones to celebrate Diwali. Start your order now.