Let's face it, we all need a break. With your team finally enjoying some much-needed freedom after a not so recent time of being literally locked away at home, there's never been a more perfect opportunity to bring them all together and enjoy some quality time away from home and the office with a team retreat.
Sure, you could go for a team meal, head out for drinks or book out a movie theater or bowling alley — but they just feel a little boring. It's time to move past those endless Zoom quizzes and think about doing something a little different, like hosting a memorable team retreat. It's the perfect way to create a bond between staff and there are plenty of unique corporate retreat locations to choose from.
Whether it's leadership retreat ideas you need or something for the entire team to enjoy, here's how you can host memorable team retreats your team will never forget.
Team Retreat Ideas
The hard part about sorting out a team retreat is choosing from all the options available — you're spoiled for choice! There are plenty of unique corporate retreats you probably have on your mind, but to get your team away from their desks, it's a good idea to choose an outdoor team building retreat.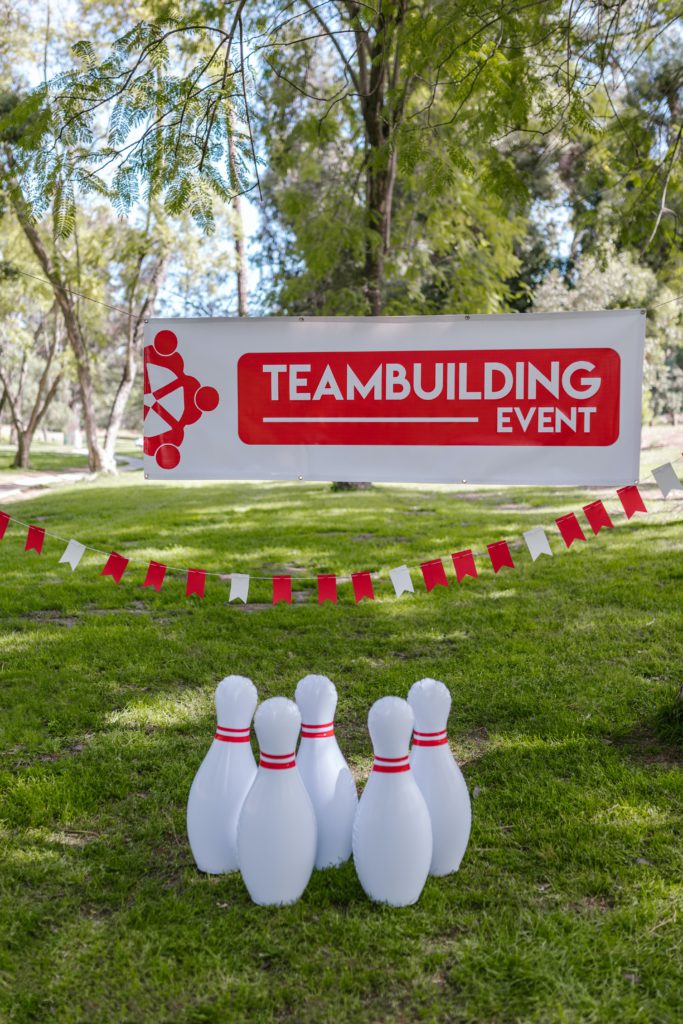 Whether you want the team to work up a sweat or channel their inner seven-year-old, here are team retreat ideas you might want to consider:
Hiking
City bike tours
Beach getaways
Scavenger hunts
Paint-balling
Archery
Clay pigeon shooting
Cocktail making
Murder mystery events or escape rooms
Makeshift Olympics
Cornhole tournaments
Obstacle courses
Outdoor yoga and meditation
Spa breaks
Camping or glamping
Mega Nerf battles
Axe throwing
Dunk tanks
White water rafting
Kayaking
City brew tours
And that's just scratching the surface. There's nothing wrong with going simple with hiking or doing paintballing, but there's nothing stopping you from choosing a unique retreat, such as glamping on taking the team on a city brew tour over a weekend.
However, when choosing your team retreat, there are a few important things to keep in mind before booking. Make sure you have a suitable team size where everyone can participate and think about the needs of your team, such as any disabilities or health conditions that would stop someone from getting involved. It needs to be an experience for everyone!
Team Retreat Locations
Next, think about your team retreat locations. Again, everybody would love to fly to Ibiza for a non-stop weekend, but how realistic is it for the entire team to drop their personal responsibilities to live it up like a teen again? Probably not. Plus, what if you have hundreds of staff members? Good luck getting everyone on an affordable flight…
Your team building retreat location needs to be realistic. If you have fewer bodies, a staff retreat for small staff means you can probably push the boat out a little more. If your team is huge, you'll need an affordable location without compromising on how much fun everyone will have.
When picking a location, first think about:
What is the goal of your team retreat
What is your budget
The time of year you're planning your staff retreat
How long the team retreat will be
How close the retreat is from airports
The possible language barrier
When planning the retreat, make sure you tick all of these boxes so you can go on a team retreat that's realistic, affordable and fun for everyone — not just a select few.
Team Retreat Agenda
The point of any special team retreat is to ultimately bring your team closer, so you need to book something they'll enjoy. To do that, you need a bulletproof agenda ensuring plenty of fun and team building exercises to improve morale and teamwork. For your unique retreat ideas to succeed, here's an example structure or agenda you could follow.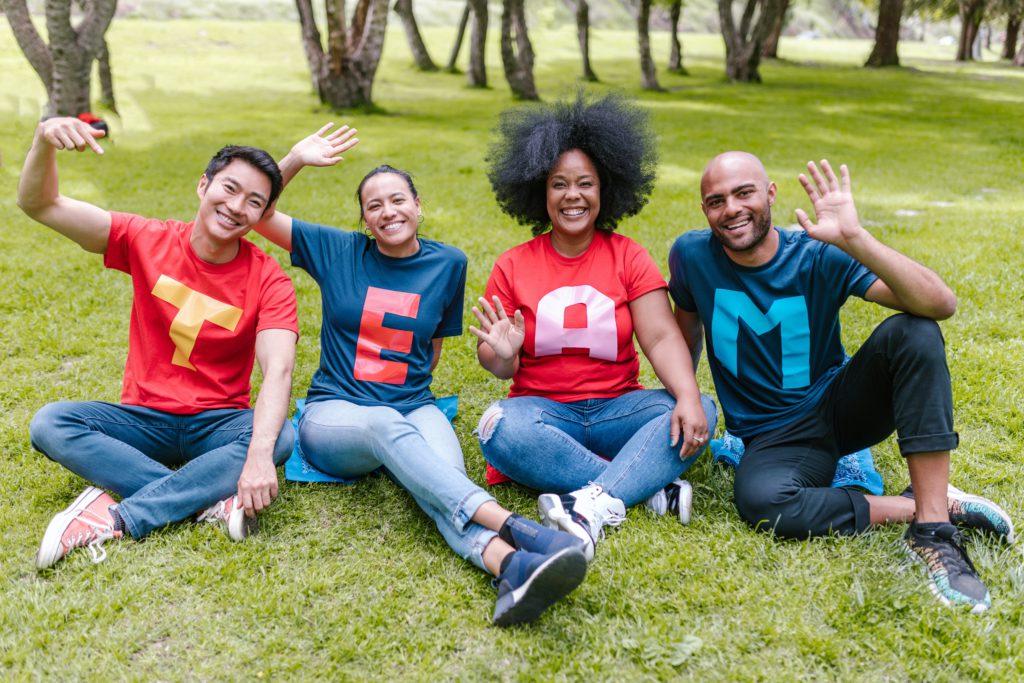 First, decide on how long the staff retreat will be. Remember, everyone has their personal lives to get on with, so don't make it too long that they lose interest. A few days will do the trick if you pack it full of fun activities.
Then, when everyone arrives, give them time to settle in rather than diving into the fun or work-related stuff. Don't plan too much, so nobody has FOMO.
The bulk of your team retreat should be where you prioritize work, strategy, team building and any staff retreat topics. When booking activities and finalizing your agenda, stick to the usual working hours and spend the remaining time doing non-work-related activities. Also, plan out the activities suitable, too. Don't save the high-energy hikes for late in the evening when everybody's tired.
The last few days of your team retreat should be all about fun and relaxation. Let everyone take it easy and earn a well-deserved break before going back to regular office life. Departure day should be all about goodbyes and taking it easy, not working up a sweat!
Making Your Staff Retreat Even More Memorable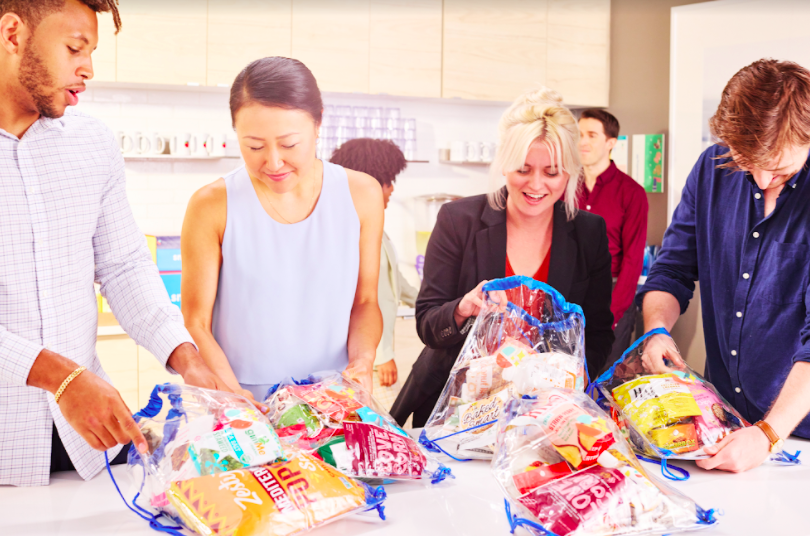 Your team retreat doesn't have to end there. If you want it to be even more memorable, think about how you can pick something unique and out of the box — something your team wouldn't expect. It needs to be an experience, so when they think about the retreat in one year, they remember just how amazing it was.
To do that, why not provide them with delicious snacks and swag? With personalized goodie bags, grab and go trays and team polling (where you survey your team and give them exactly what they want), SnackMagic can help turn your retreat into something people will never forget.
You can even throw in a personalized note for each team member, telling them how much you appreciate them. That's a note they won't throw away and will keep it to remember the team retreat way into the future. Now isn't that more thoughtful than your usual Starbucks or Chipotle gift card?
Try it today for your upcoming team retreat to take it up a level.