My name is Silvia, I am from Croatia, but I live in Belgium at the moment, in the city of Bruxelles. I am a professional photographer, doing freelance work for major photo agencies in Paris, Milan, Berlin, and Geneva. I used to work as a UI/UX and Graphic Designer. I enjoy almost any kind of work that requires me to be creative. I have been running my little shops, Graphics-Illustrations and FiveCatsGraphics dedicated to graphic/photo overlays and other digital designs since 2007.
I always enjoyed making gifts for my family and friends, especially creating interesting packing. When I found out about the opportunity to become a box curator at SnackMagic I was really eager to start. I have been creating boxes since Spring 2021 for SnackMagic while I lived in Germany.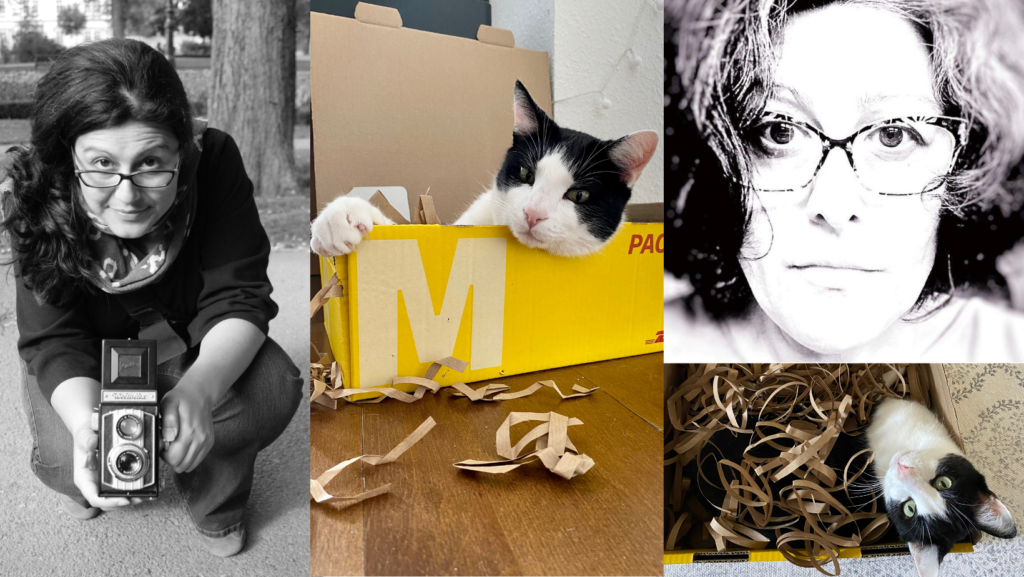 At first, I had no idea what exactly it was about, but I soon understood what needed to be done and really started to enjoy it.
Initially, my biggest problem was finding a reliable and affordable shipping company. Sending packages is quite demanding and very often companies that do international delivery charge very high prices. Nevertheless, I found a website where I can also compare current prices and opt for cheaper shipping. In addition, I can also choose whether I want to deliver the boxes myself to the drop-off location or request a collection service.
Next, my actual packaging, the boxes. These were almost impossible to find, especially in larger quantities. The price of mailboxes in the post offices is quite high and it didn't even look that great. Also, it is pointless to spend so much of the budget on the packaging, because then the recipient would receive fewer items. In the end, I decided to buy larger quantities of white shipping boxes online. I decided to draw on them, to make them a lot more interesting as they seemed a bit boring to me.
Then I had to move…I was very sad to have to pause my partnership with SnackMagic, and I could tell the International Team was very excited for me to get back up on the website as soon as possible!
After moving from Germany to Belgium, it took me a while to find shops and once again, boxes to use for shipping. One of the bigger problems was actually that I had to completely change my already well-established curated box ideas. Brand new stores, a new range of products and not so great: higher prices. Unfortunately, Belgium is a country with very high prices of products and services. But sometimes it is possible to find a solution to this, and that is buying in larger quantities and buying online, so this is what I have been doing!
How do I curate my boxes, and what gives them that personal touch?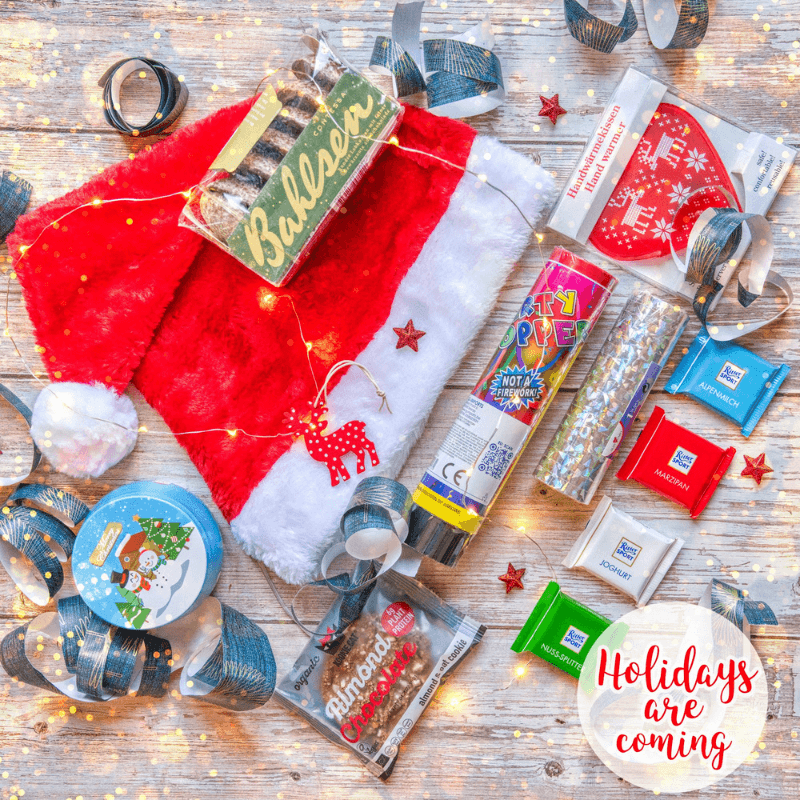 When creating new boxes I always merge all my creative interests: drawing, printing my photos, making little notes, or creating graphics that I apply onto tote bags, aprons, coasters, or other useful daily items. I also enjoy sewing, so I add items I have sewn. These are simple items like small pouches, aprons and the like.
I usually think about what I want to get. I always try to fill the boxes with interesting, quality, and also useful items. I think that life should be filled with fun and happiness and I am trying to make boxes that will make people feel happy and joyful. Adding a personal touch for me is a must, so my boxes are always packed with my "signature", sometimes with hand drawings and sometimes with a real signature on the back of the photos that I make.
I love and care for animals, I have been a vegetarian for over a decade. I also look after five cats and I am always trying to help my home country cat shelter. That is the reason I came with the Cat Lovers Box. Check out this SnackMagic blog, about an animal charity in Europe where my Cat Lovers Box was featured!
I fill every box with a lot of love and passion, always keeping the recipient in mind and why they may want this box. With the upcoming holiday season, you can spread the love by gifting my box Holidays are Coming.
I have learned so much since starting my partnership with SnackMagic. There were a lot of different inquiries and also some hiccups with the deliveries. But everything is somehow solved with learning and finding new solutions. Sometimes, it can be really busy curating boxes, so I get a little help from my husband.
It is great to be working with SnackMagic again, this time from Belgium with new boxes! We often make excuses not to succeed, but as the saying goes "where there is a will, there is a way". Don't give up, find solutions and I promise, it pays off!