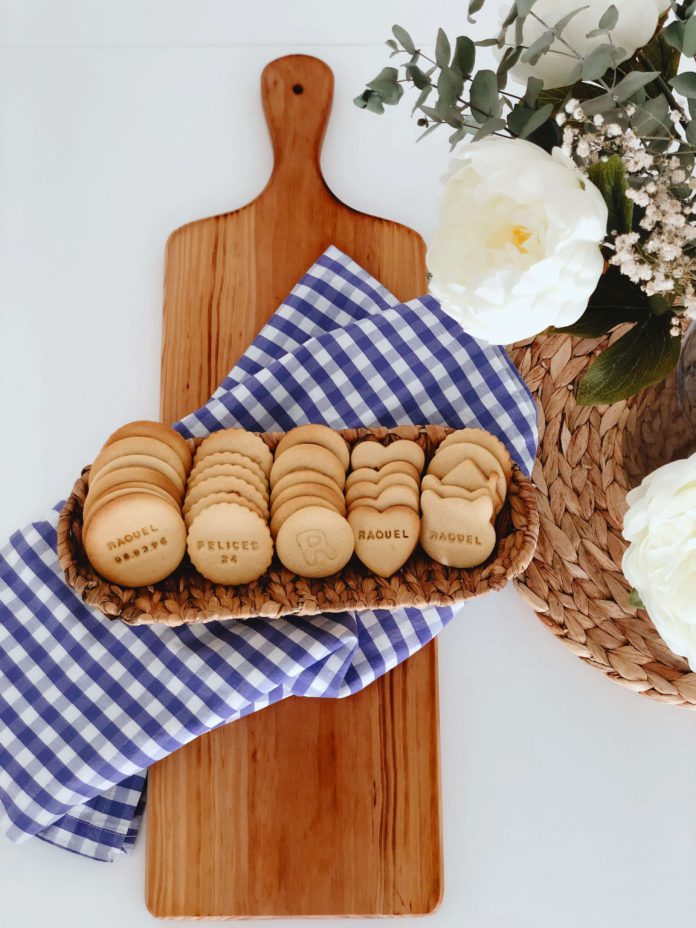 Did you know that nearly two-thirds of Americans wish for more personal gifts to come from the heart?
However, it's not just the recipient who enjoys personalized gifts. Givers also love adding a personal touch to the gifting experience. About 40% of survey respondents cited feeling happier when their gifts to loved ones are more personalized.
Personalized gifts for him, personalized gifts for her, personalized gifts for dad, personalized gifts for mom, and personalized birthday gifts for friends prove how such a thoughtful touch goes a long way.
It doesn't even need to be people you know intimately. Unique personalized gifts can woo clients or prospects, too.
Of course, it's easy to say that gifts like personal creations and other thoughtful offerings are sure-fire winners. But it's the challenge of striking the right balance that makes personalized gifting so impactful. So you must do your research to be the hero with the best presents.
Provided you're in the middle of doing that very research, you've come to the right place: Read on and find the best places to find personalized gifts for anyone.
Personalized Gifts For Friends And Colleagues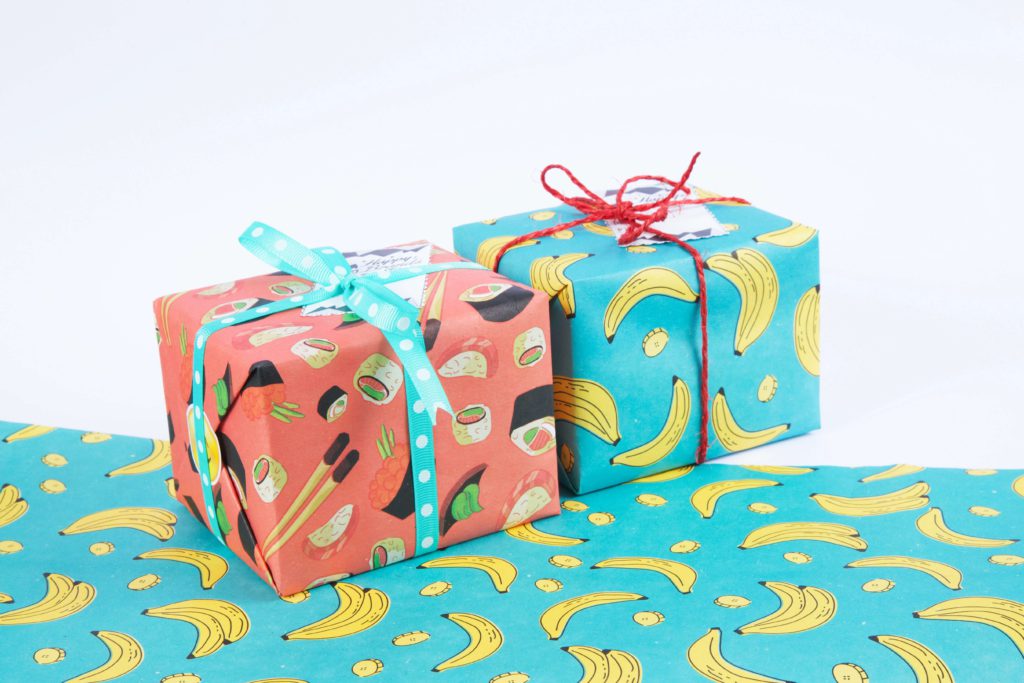 Homesickness and nostalgia are both significant parts of the human psyche. You've probably noticed this with friends and colleagues from another state who seem like they're longing for where they grew up.
You can tap into this universal emotion by gifting your friend or colleague a Wooden "Homestate" Sculpture from Uncommon Goods.
This nostalgia-inspired personalized gift will show that you're listening and empathize with your friend or colleague's homesickness. They'll feel less alone in their new city, lifting their spirits.
What's more? A heart can be engraved on the recipient's favorite city for a little extra nostalgic oomph.
Personalized Gifts For The Astrology Lover In Your Life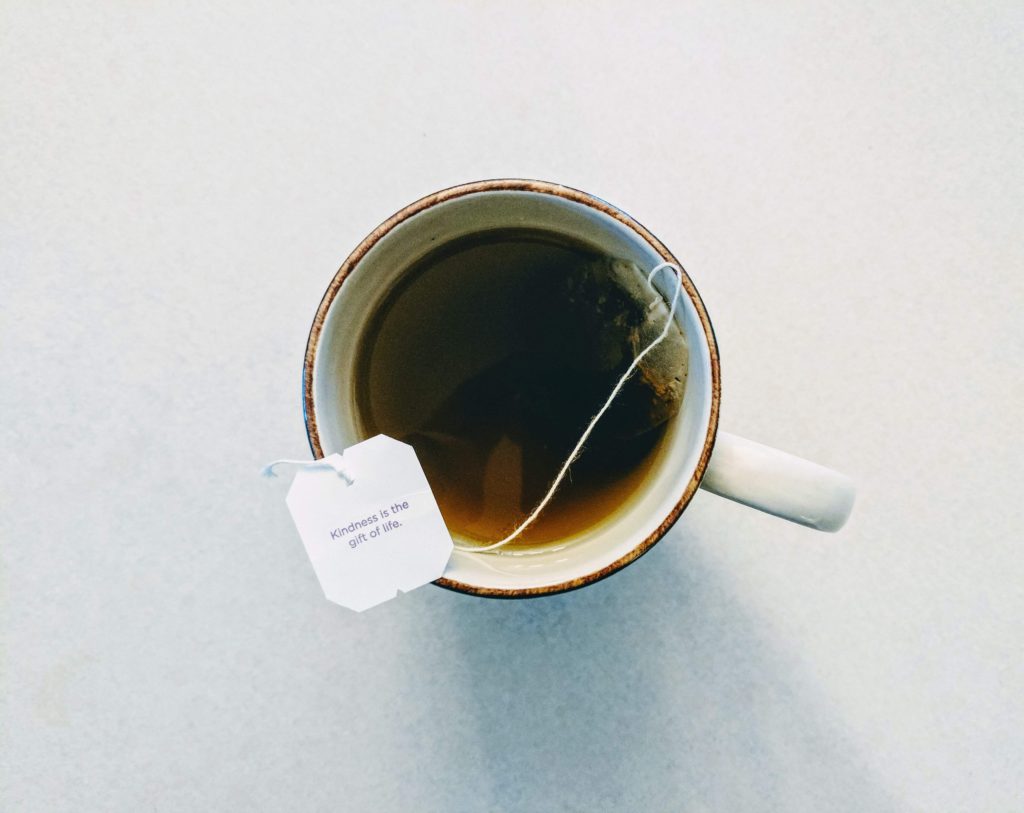 Don't let your present be part of the $16 billion worth of holiday gifts thrown in the trash by Americans.
Instead, no matter the recipient, try to pick up on little details about your giftees' lives. For instance, millennials are particularly attracted to astrology. So, if your friend or significant other is born between 1981 and 1996, it's worth considering a Custom Zodiac Mug From Etsy.
The mug is expertly designed from either ceramic or glass and contains the following:
The recipient's zodiac sign
Their constellation
Impactful words explaining the traits of the zodiac sign
You can also add the recipient's name to the mug, so details of their astrological sign feel even more personalized to them.
Personalized Gifts For The Family
We'll add another suggestion from Uncommon Goods because this personalized gift spoke to us that much.
Families far and wide need productive but fun things to do at home in the post-COVID era, where many of us still avoid large crowds.
Whether you're part of a family or close friends of a family, the gift of a puzzle will chew up time, engage giftees' brains, and relieve plenty of stress. Being cooped up won't have to feel so constrictive when giftees can build gorgeous visuals with puzzle pieces.
For instance, the 200-piece "At The Beach" personalized family puzzle can be customized for ten people max. Hair color, skin tone, and pets can all be customized. What better to have on hand while solving a puzzle with your family than snacks? The Family Favorites curated stash has parent and kid-approved snacks sure to delight the whole family!
Personalized Gifts For The Sharply Dressed Professionals
Is there someone at your office who always turns up looking sharp and believes in the power of a professional, sleek appearance?
That colleague would likely be thrilled at being gifted a gorgeous wallet that matches their undeniably stylish outfits. This is what you'll be offering with the Global Double Billfold from high-end luggage industry staple Tumi.
Making a statement with its masculine leather, the wallet is available in a black texture, gray texture, or navy herringbone texture. The billfold has plenty of storage space considering its smaller size. And its high-quality material is durable, sure to last for many years.
Of course, there's the monogramming for no extra charge that adds the difference-making personal touch.
Personalized Gifts For A Music Fan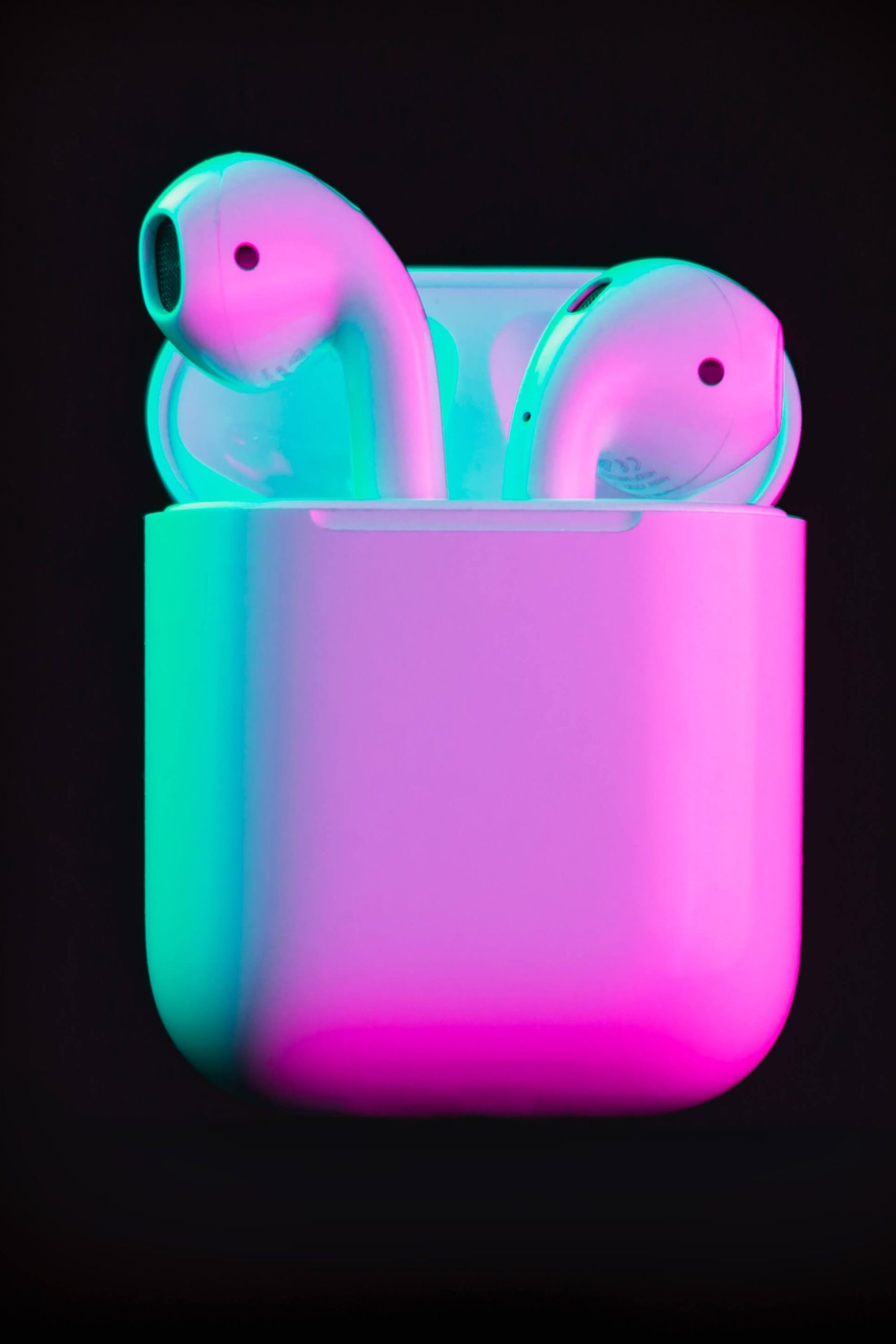 With Apple AirPods Pro, you can always count on the benefit of impressive functionality.
The ease of use is unrivaled. Connecting the pods is straightforward. And their sound quality is more expansive than almost all other Apple wired earbuds. Then, let's not forget the noise cancellation features.
But Airpods Pro brings something else to the table. The case can now be engraved with 16 characters (or less) or an emoji.
No matter the music lover in your life–be it a colleague, client, friend, or family member–they'll love the added bit of customization combined with superior sound quality.
Personalized Gifts For Husband
You wouldn't be the first spouse whose husband loves himself some spirits. Something about those strong yet sophisticated flavors really speaks to the adult men of the world.
And sure, a bottle of fine scotch or bourbon is appropriate for your spirit-loving husband. But you're his life partner, and you want to offer something more personal and meaningful. Moreover, you want to give him a gift that lasts longer than the temporary contents of a liquor bottle allow.
Enter the Decanter and Glass Set from Mark And Graham. It comes with several sleekly designed containers for your husband's spirits. It's also monogrammed for free with the purchase.
Personalized Gifts For Wife (And Anyone Else)
We suggested this personalized gift for your wife because it's statistically proven that women eat more snacks than men. Still, a spouse can buy this gift for their husband and win the day. Alternatively, this gift is ideal for friends, family members, prospects, and clients.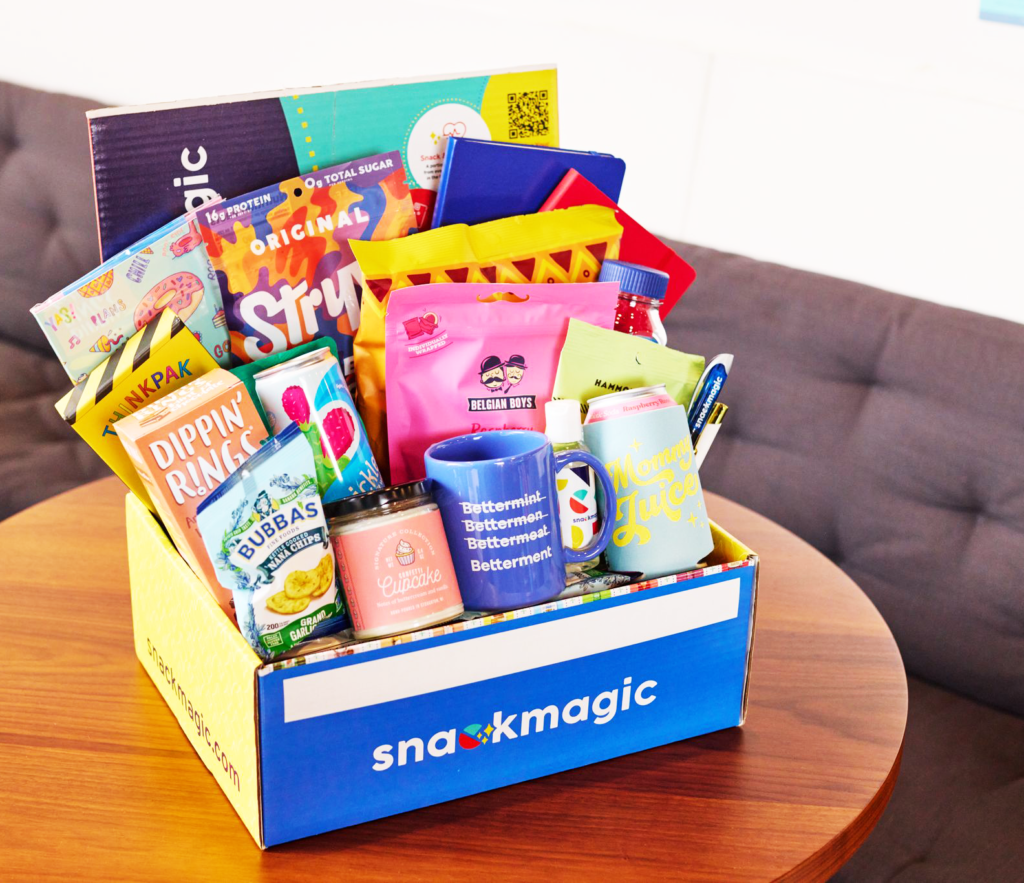 To keep things focused, though, we'll keep revolving this section around wives as giftees. And we'll point out how SnackMagic's stashes and boxes offer a fully personalized experience for multiple reasons.
First, our pre-curated stashes are created to suit almost any occasion, whether it involves seasons, mood, or a particular day. Such a feature means you aren't just getting any snacks but delicious items that enhance a specific occasion.
You can make it even more personal by setting a budget (starting at $45) that allows your wife to build her own box. She'll enjoy only her uniquely favorite snacks, meaning you don't have to play guessing games.
Personalize this gift further with a SnackMagic customized note for your wife. Here's a chance to let your special someone know how much they mean to you, ensuring the basket is more than just delicious flavors.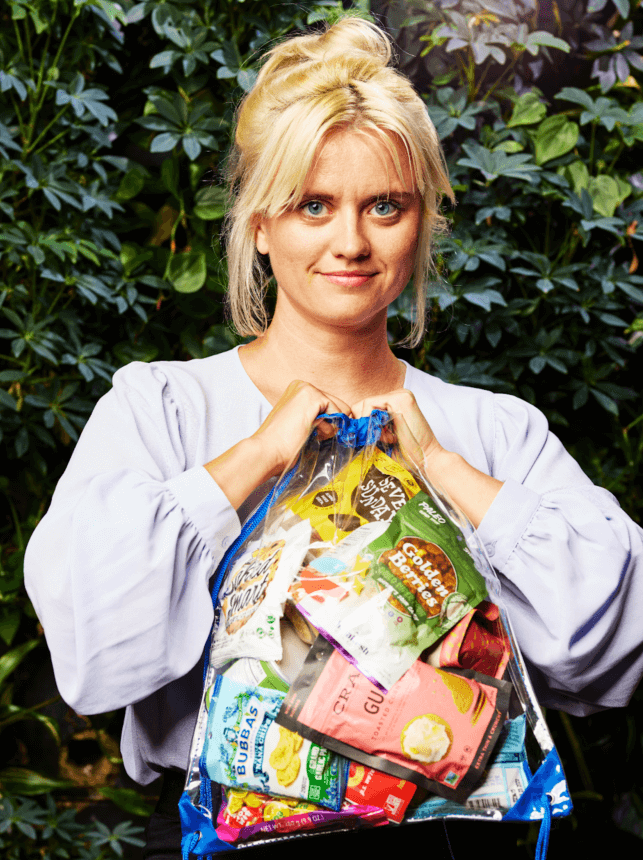 These small details transform a thoughtful gift into a cherished, treasured memory that lasts a lifetime. Plus, your wife will have 1000-plus snacks to choose from. We've got enough selection to ensure our personalized gifts make you the hero.
Personalizing a gift makes you the hero you were always meant to be.
There's a caveat, though:
Personalization takes a lot of thought and precision.
For example, you don't want to be too over-the-top with your sentiments and risk being cheesy with your personalized offering. Most people feel uncomfortable when a gift comes on too strong. So, as much as your present should be meaningful, you need to dial it back just enough.
Fortunately, the above suggestions help you strike that ideal balance. And we hope they've given you the inspiration you need to become the gifting version of Superman or Superwoman.