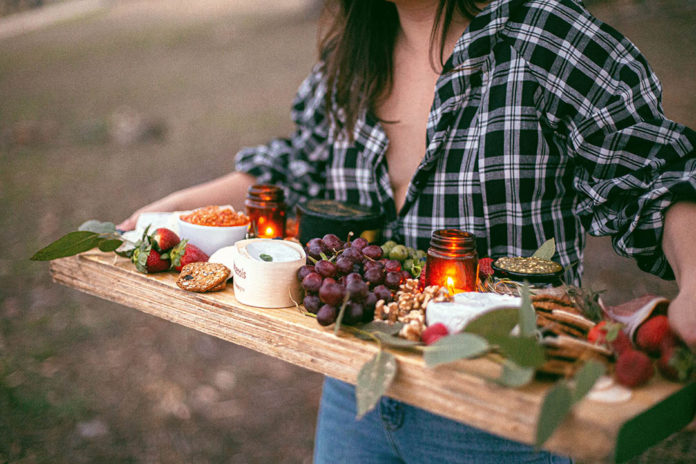 A new year means new foods you have to try. Eating new foods will do more than widen your horizons – it can help you eat healthier, introduce you to different flavors, textures, and add more nutrients to your diet

Before making snack purchases in-store or online from snack crate consider making these easy snacks listed below:
Make These Snacks At Home
1. Waffle Iron Pizza
Pizza is a universally beloved food. So much so that 350 slices of pizza are sold per second. Fortunately, it's a versatile food and can be eaten as a snack as well as a meal.
Below is a fun and inventive way to turn pizza into a snack with the creative use of a waffle iron.
Here's what you need:
Waffle iron
One roll of pizza dough
5 fl oz of tomato sauce
Mozarella
Cherry tomatoes
Basil Leaves
Instructions:
Place flattened roll of dough into a waffle iron
Close iron and cook for 3 minutes
Add tomato sauce
Then add mozzarella, cherry tomatoes, basil leaves
2. Dessert Sandwich on a Stick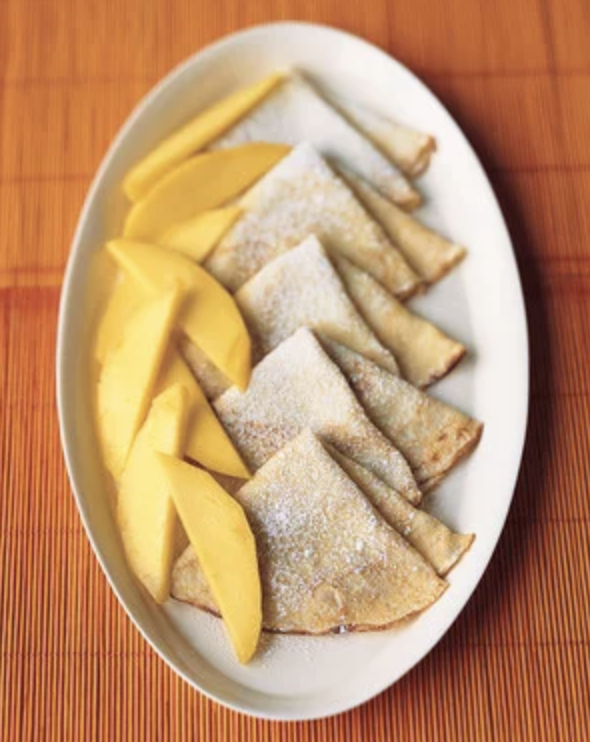 According to Martha Stewart, a sweet sandwich makes for an ideal snack at any time of day.
Here's what you need:
Panini press
Mini bread rolls
Grater
Regular Milk chocolate
Popsicle sticks
Cherries
Bananas
Instructions:
Cut mini bread roll(s) in half
Shave milk chocolate (with your grater) onto the open side of the bread, covering it entirely in chocolate shavings
Place a popsicle stick onto the bottom slice of bread
Place slices of cherries and bananas along the bottom piece of bread on top of the popsicle stick
3. Ham and Cheese Toastie
A cheese toastie is a source of pride for UK residents, but you can make it no matter where you live, in an inventive way, following the directions below:
Here's What You Need:
2 bread slices
2 cheese slices
1 ham slice
3 individual eggs
Milk (3 fl oz)
Salt
Pepper
butter (oil will work too)
Instructions:
Take your 2 bread slices and cut off the crusts
Place ham and cheese on one piece of bread, then seal it shut with the other slice
Add eggs, milk, salt, and pepper to a mixing bowl, then whisk until it's all mixed together
Coat every inch of your bread in the above mix
Fry on a pan with butter and oil until crisp and golden
Section 2: Customizable Snack Box Ideas
4. Purchase from SnackMagic or Snack Crate
Not everyone has time–or patience–to make snacks from scratch, in which case, a snack box or snack pack springs to mind.
When it comes to satisfying your snacking needs with a customizable snack box, two companies come to mind.
First, there is SnackMagic (obviously), but we aren't naive to the world. We're aware other options are out there–namely, Snack Crate stands out the most when it comes to offering an international snack box.
Snack Crate is also well-known–like SnackMagic–for the best snack subscription boxes. 
But before you make any decisions, we suggest reading Snack Crate reviews. And if you don't like what you see, consider getting your customizable snack box from SnackMagic. With that last sentiment in mind, we'll suggest ideas you can purchase from SnackMagic.
5. Add Hu Salty Dark Chocolates to Your Snack Box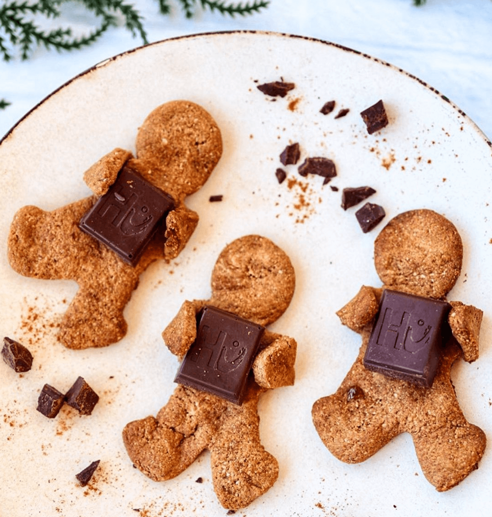 Chocolate, in general, might not be the most inventive way to enjoy snacks–but Hu's Salty Dark Chocolate is a different story altogether.
Not only is it delicious, but the sophisticated flavors are enough to please even the most discerning of tastes. Plus, dark chocolate has a whole list of health benefits.
6. Add Lupii Cacao Nib Lupini Bean Bites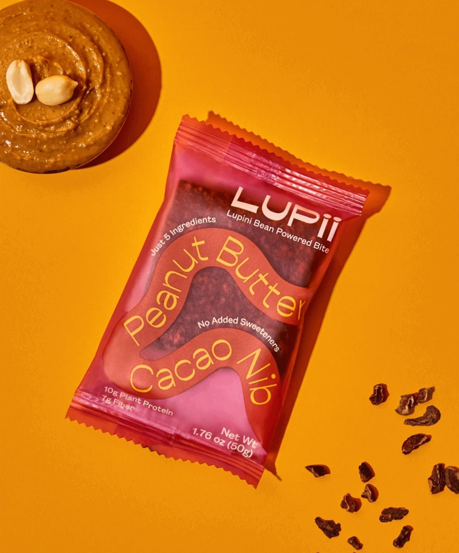 A peanut butter sandwich might not be all that creative or fresh. But peanut butter bites, offering a coca-nib crunch? That's a rare delicacy. As such, this delightful offering from Lupii will round out any snack pack nicely.
7. Got to have Amazi Ginger Turmeric Jackfruit Chews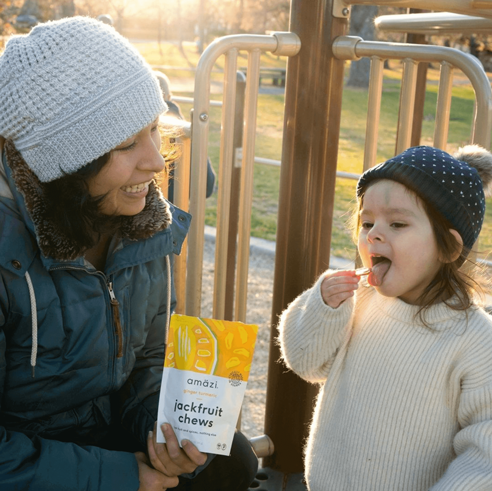 Fruit, such as an apple or orange, might be boring and not worthy of excitement.
Ginger and turmeric fruit chews, though, such as what's offered by Amazi? Eating those is entering a whole new world of interesting, earthy flavors.
8. Try Maxine's Heavenly Peanut Butter Chocolate Chunk Cookies
Why bother with your everyday ho-hum cookies when you can enjoy Maxine's Heavenly Peanut Butter Chocolate Chunk Cookies to your snacking list? Most notably different are the hints of amaretto flavor bound to tickle your taste buds.
9. Purchase a SnackMagic Pre-Curated Box
We've helped you get a leg up on the curating process at SnackMagic with our own creative, exciting snack selections that'll get you excited. You're bound to love what you see!
10. Offer the Gift of Snack to a Friend, Loved One, Or Colleague
There's often no sweeter feeling than sharing the gift of snacking with a friend, colleague, or loved one. Send a snack box from around the world.
Our American snack box selections offer customizable features such as:
Notes inside boxes
Digital branding experience
Swag options
The above factors make SnackBox is an excellent gift idea for remote employees. In fact, we're an international snack box provider because of our flexible shipping options. We're also perfect for physical workplaces since deliciousness fits in any environment. Check out our 1000+ snack menu here.