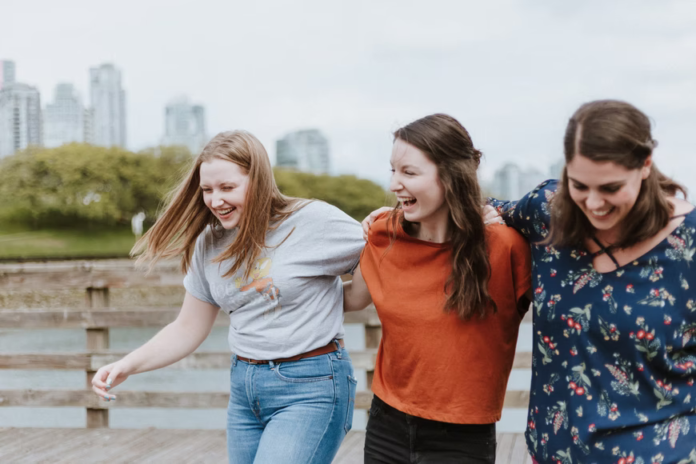 A care package is a perfect way to make your loved ones feel special when they're sick, sad, depressed, or just to put a smile on their face.
When someone you love receives your thinking-of-you care package, it will mean the world to them, brightening up their spirits. Still, care packages aren't always the easiest thing to put together.
Because good care package ideas require a thoughtful approach.
Whether a care package for a friend, family or romantic interest, you need to put lots of consideration into what you're doing to make a proper custom gift box.
Fortunately, you're in the right place to learn about creating custom care packages. Read on as we delve into what goes into this process, giving you care package ideas for boyfriends, girlfriends, men and women alike.
Who in Your Life Should Receive Custom Care Packages?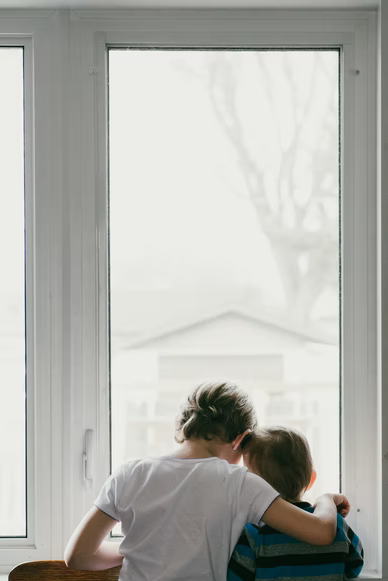 When asking who's an appropriate recipient of a care package, it usually revolves around those who matter most in your life. One instance is putting together a long-distance best friend care package when one of your good pals has moved far away.
Similarly, you wouldn't be the first person to purchase and curate a "care package for boyfriend long distance," "long distance care package for him," "care package for girlfriend," or "care package for her." These are all common care packages to make or purchase. With the above point in mind, there are psychological benefits to investing in a relationship with care packages.
It's nice to give care packages to family members and colleagues too. But keep in mind, you're making a statement with this type of gift. It's an intimate sort of thing–so recipients should be important to you.
Lastly, there are even self-care package ideas out there. This could mean buying your own care package or sending someone self-care items as a gift.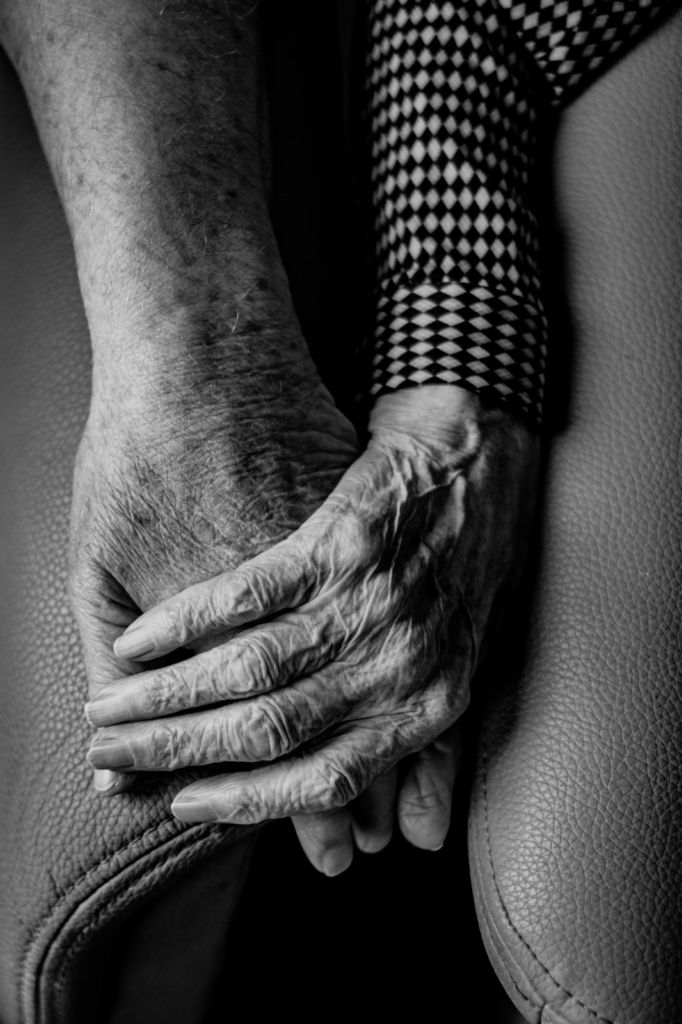 When Should You Send Someone a Care Package
Any time is a good time to show someone you care. As we've hinted, when distance is a factor, and you miss someone–and that person misses you–it's an ideal time for such a gift.
But, in general, distance doesn't need to be a factor. Close friends and loved ones who live nearby might be depressed or sick and in need of some TLC.
Plus, when our friends or loved ones are grieving a loss in their life, it's suggested by experts to send them a self-care package.
How can you curate these care-based items, though? There is definitely a care package Amazon makes and an Etsy care package.
Whether you're seeking "care package for boyfriend ideas, "care package for men," or care package ideas for the lady in your life, or just a close friend, the answers are out there.
What Should You Include in Your Care Package?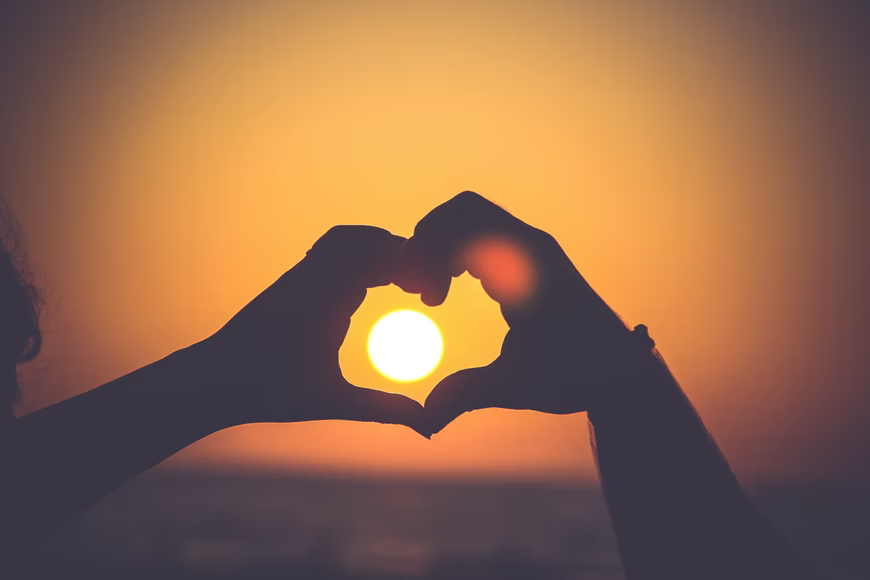 With your care package delivery, your aim is, typically, to boost someone's mood and make them feel better. Whether we're talking about care package ideas for boyfriend, girlfriend, or care package ideas for friend or family member, the previous sentence rings true.
We'll list a few examples worth considering:
Care Packages for Work and Play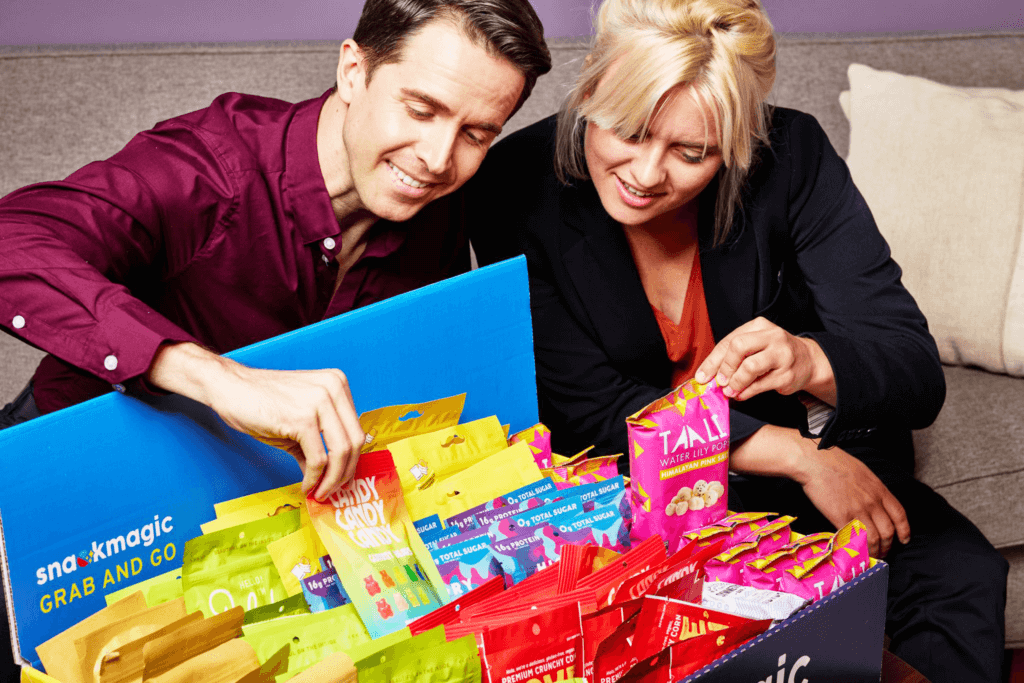 In the previous section, we included both work and play items.
The work/play theme is no more evident than with the snack choices you can add to your care package. Namely, a care package with various self-care items and healthy snacks can greatly impact someone's workplace productivity and everyday life. Why? Because healthy food makes you happier in general and more productive at work.
Those options are available with SnackMagic (and its menu of 1000-plus snacks). You have a perfect source for remote and physical workplace snacks and care package items with customizable features (e.g., customized notes in boxes, digitally branded experiences, swag options).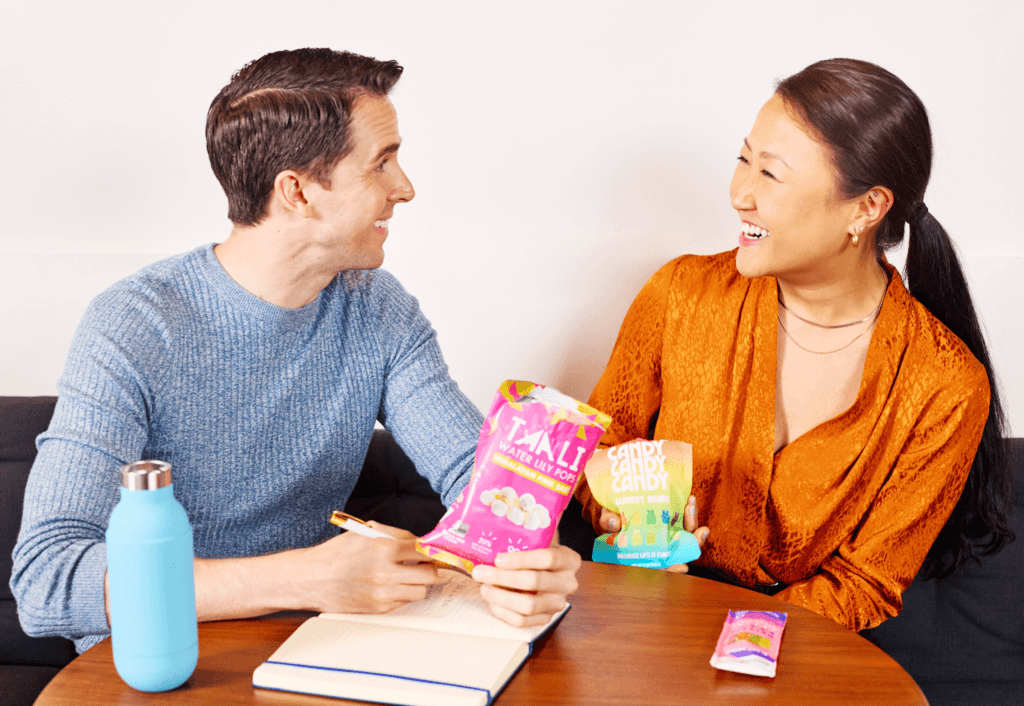 SnackMagic allows your friends to customize their own self-care gifts and curate a package focused on their mental health. And we have other resources to guide you through the care package-building process–click here to find out more.