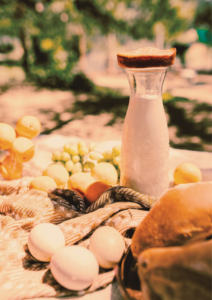 Great (perhaps even another great) granny Anne made the most delicious food. She baked her own bread, biscuits and even made the children healthy snacks from scratch with some ingredients from her very own garden or the local organic farm down the road. Her family was healthy, satisfied, and happy. What a remarkable woman…. I am sure she was lovely, but let's be honest, she had ALL day! We live in a world filled with the hustle and bustle of everyday life. Both partners must work, and even if one has the privilege not to work, taking care of kids and keeping up with general life is not like it was in the 1800s. As they say, the world never sleeps!
You may now be wondering, thanks captain obvious, what is your point? Snacks, healthy snacks to be precise. We simply do not have the time to make fresh, organic, farm-picked produce for snacks or spend hours baking with the flour we made from our wheat field in the backyard. Meal prepping is an amazing idea, but if you are anything like me, you do it one week and the next week something comes up and you just do not get to it. But please, don't be so hard on yourself, we are all in the same boat here!
That is why we rely on snacks so much. We need that constant supply of energy through the long workday and running around for our kids, then coming home and trying to pack everything away in case your mother-in-law visits with that judgment in her eyes.
We are surrounded by convenience foods, but there is hope! The world has started creating and supplying many healthy snacks that don't actually taste like soil. Whether you are at the office and are tempted to pop down to the little store down the road or you are running a few errands and need to stick a snack in your bag or car the healthy options are now (finally) endless.
We will give you the top 7 healthy snacks to buy that are readily available and provide some information on why you should stock up on these bad boys.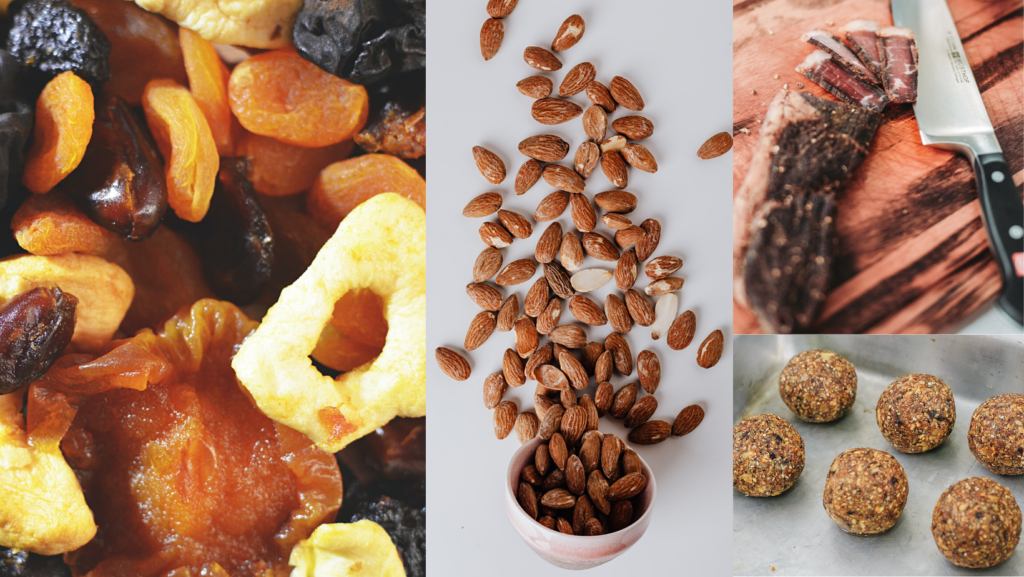 Biltong – Are you even a South African if you do not eat biltong? Protein snacks for the win! Not low in calories, but if you choose the slices without fat or the sticks then it's one of your best options for healthy snacks on the go.
Power balls (aka raw energy bites) – Natural ingredient protein snacks, these are a fantastic protein snack, also a good source of healthy fats and fiber. Don't be fooled by these bite-sized snacks, they will keep you full!
Nuts & Seeds mix – Nutty about nuts? And you should be! The perfect "packet" snack for ultimate convenience. These mixes will keep you energized as they are a great source of healthy fats, fibers, vitamins, and minerals.
Popcorn – A fiber-filled snack to crunch and munch on. A great alternative for chips and overall, much lower in calories and healthy (just beware of brands adding many preservatives through flavouring and oil/butter). Home-made is always the best option.
Kale Chips (variants include chickpea, lentil and vegetable) – Like our trusty number 4, these are fantastic alternatives when you are craving a crunch with a bit of salty, savory flavor. Healthy snacks for work, sorted!
Dried Fruit – There are many opinions about dried fruit, of course, the more natural a product the better, so fresh fruit will do but does not stay fresh for long. Dried fruit is still known for boosting your fiber and nutrient intake and supplies your body with large amounts of antioxidants. Unfortunately, some brands pack it with unnecessary sugars, so just be aware of that and it is high in calories so you may just want to take out a handful to reap the full rewards.
Rice Cakes – You get so many different kinds these days, some dipped in yogurt, others dipped in sugar-free chocolate, and some plain, all make a convenient snack. To be frank, rice cakes/crackers have hardly any nutrients, but these low-calorie snacks fill the gap and are still a great alternative to many other processed snacks.
You have the list of snacks, you know the health benefits, now where can you get it? Well, I am sure most stores provide these items, but healthy snacks delivered straight to your home or office? Or what about a gift box sent directly to a friend or family member? Now that is the ultimate convenience, so check out our website and order your snack stash.