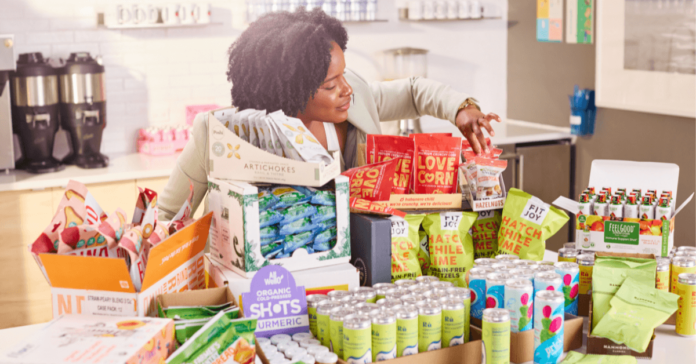 First task on the list as we return to the office: restocking office pantry.
If you're worried about restocking office pantry in the fall, don't. It's not too late to start thinking about your pantry area in office. As workers plan to return to the office in the fall, it's important to welcome them back with a well-stocked pantry kitchen so that employees are happy when they come back. One of the key elements of a stocked office kitchen is organization. When employees have trouble finding snacks, restocking will be more frequent and could lead to less snacking since food will get stale quicker. It's also important for you as an employer or manager, who wants their employees satisfied at work, to think about how organized your snacks are as a way of keeping them fresh longer and making restocking less frequent!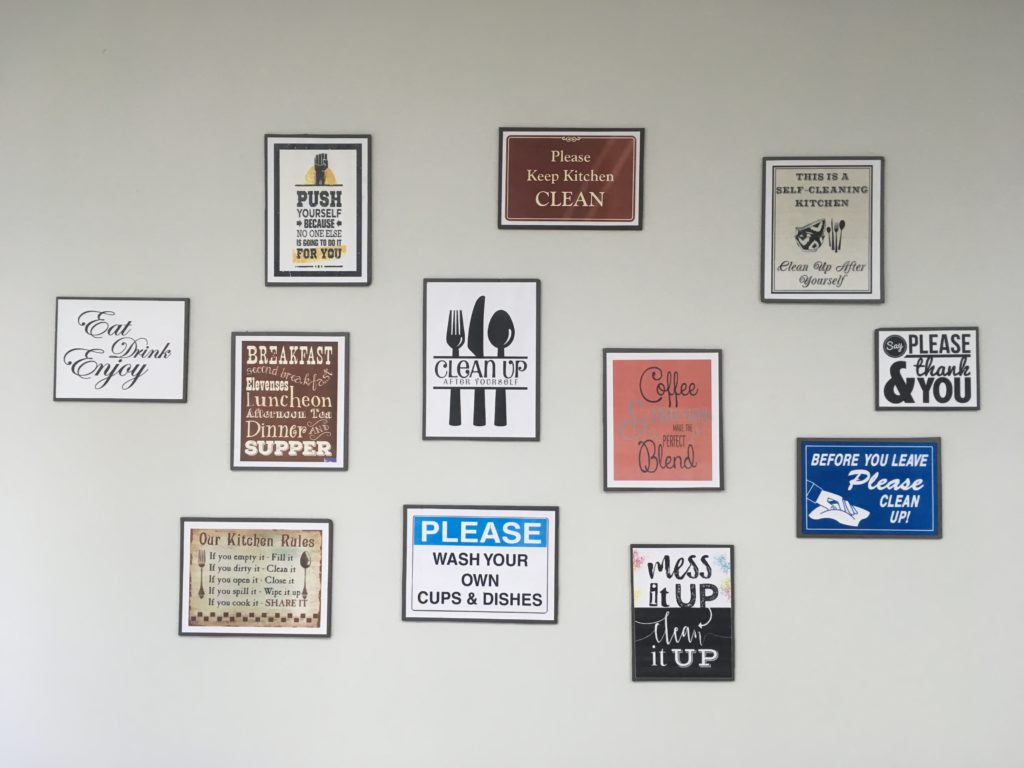 Consider your office pantry design
Before you can have the best-stocked office kitchen, you need to have an office pantry plan. This starts with a well-thought out office pantry design. To make it easy to stay organized, you can have your favorite snacks close by and in plain sight so employees never miss them. A well-designed office pantry means everything is within reach! You should also consider using shelving or containers for smaller items that don't take up much room but keep the rest of the kitchen looking clean and more organized because no one wants to be in a messy kitchen!
Another way to keep your office pantry fresh is by using a rotating stock of snacks. This means that instead of having all the same snack items, you have some new ones every few months so employees always feel welcome and excited when they open up the cabinet! Thankfully, you can be a famous office manager with our service and select from over 900 different snacks to rotate in your kitchen pantry.
You should also make sure there are plenty of healthy options for people who prefer to have certain dietary restrictions or preferences. With so many diets now like vegan, keto, and gluten-free, it's important to make sure you have a bunch of options for your team.
You can find a lot more office kitchen supplies in the following links:
Now that the fall is quickly approaching, why not get your office ready for all the new team members who will be seeing the office for the very first time? As newbies who are freshly entering the team, they deserve a warm welcome to the office space to start off their office debut the right way. To do this, you'll need to make sure that they have a stocked office pantry with all the snacks and drinks they could ever want.
However, as your team member's preferences change over time (vegan in the morning versus meat-eater at night), it may be necessary to restock their office pantry more often than you'd think. Thankfully with SnackMagic, you can restock your pantry with a huge variety of unique snacks all in one place.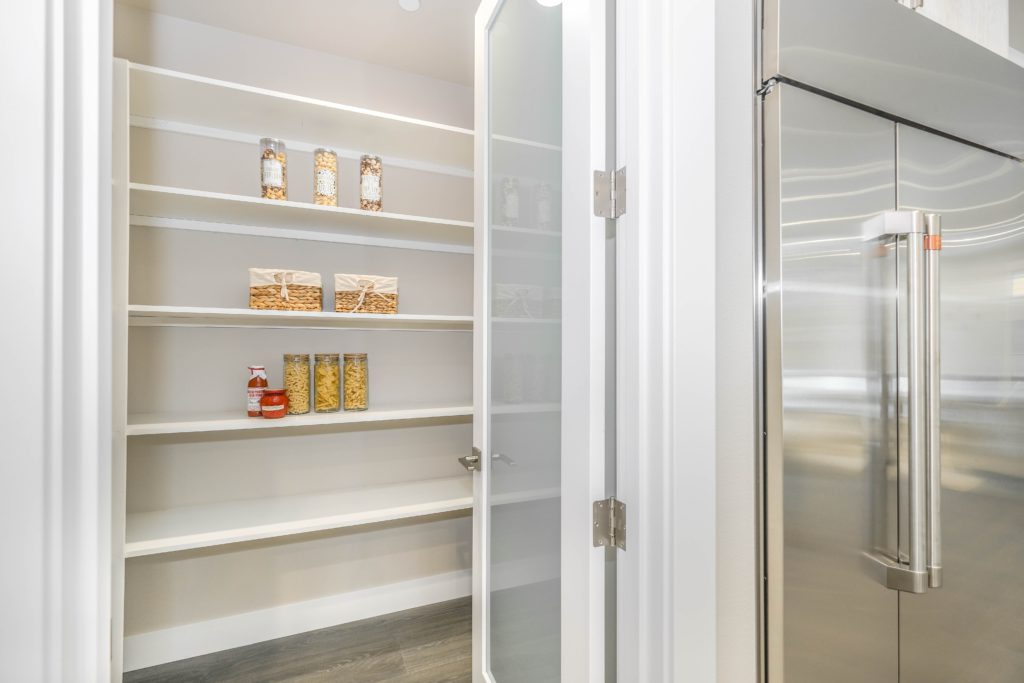 Make a list of office pantry supplies well in advanced
As the leader of your office, it's important to greet and welcome new team members with a stocked pantry. In order for this to happen, you'll need fresh snacks that are both tasty and nutritious so employees don't leave their desk for anything else. It's also helpful as an office manager to keep the kitchen organized. To do this, you'll need an office pantry supplies list that includes all the office pantry supplies you'll need to organize, plus you need to have the vendors locked down before people return to the office. Here is an example list of everything you'll need before you're ready to start organizing your office pantry:
1 Lazy Susan
4 Wicker baskets
1 Snack Display Rack
1 Keurig
10 Coffee mugs
Fresh Fruit
Milk (Cow and Alternative)
Spice rack
…and a wide selection of snacks of course!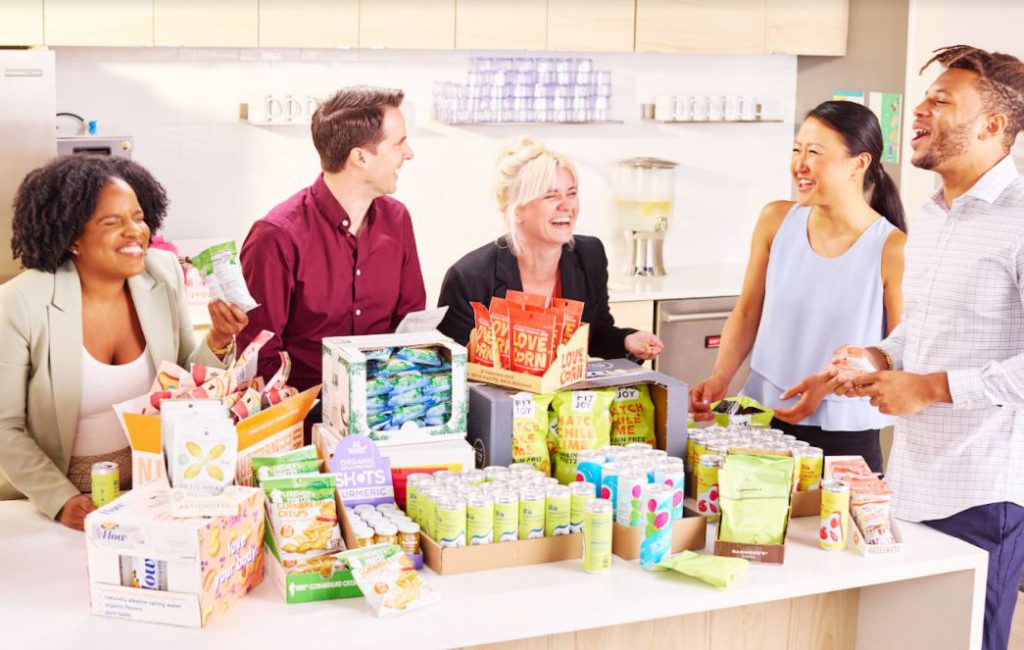 Make sure you have office pantry snacks people actually like
The first step is to make sure you have a large variety of office pantry snacks that can be easily accessible. This means choosing the right snacks, like chips and cookies, rather than those items that require refrigeration. The next important part is organization which requires plenty of office storage supplies for both food and drinks so employees can find what they need quickly without having to spend too much time looking for it on each trip back from the kitchen or elsewhere around the office. Lastly, remember making use of all available space by using upright racks for storing things like water bottles at eye level where everyone will see them upon entering, plus hooks underneath cabinets when possible for easy access to sugar cubes and coffee packets.
Buying pantry supplies online doesn't have to feel like a huge research project either. From our website, your task of restocking your office pantry food will be the easiest task you do all day. You can purchase a Grab & Go tray for your team that has a selection of treats (team polls coming soon!) or you can just order bulk snacks directly from the vendor through us. In terms of organization, we also sell plenty of snack preserving items on our Work & Play menu, like jars, reusable bags, and bag clips to keep goodies fresh at their desk.
Click here to start an order or book a call with us to learn more about restocking your office pantry.
The only thing left is for you to enjoy the satisfaction of a job well done and your happy team!