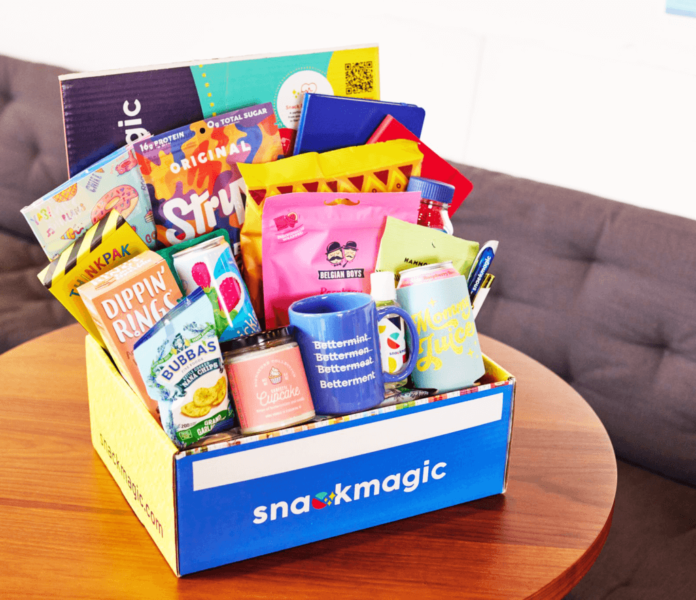 Looking for the best snack boxes for working from home? You found the ultimate list – look no further. Whether you're looking for the best international snack box or the ultimate snack gift basket, there's something for you. And who doesn't love to snack? There's no better way to show someone you care about them than by customizing a snack box!
But which one is right for you? Subscription boxes and customizable gift boxes are trending, and it can be difficult to choose just one. We've reviewed them all and compiled a list of the top seven customizable snack boxes from around the world. Let's unpack our favorite snack boxes!
This is a monthly subscription snack box. It costs $15 per month, and you'll receive snacks that are curated from around the world. Each month represents snacks from a different country.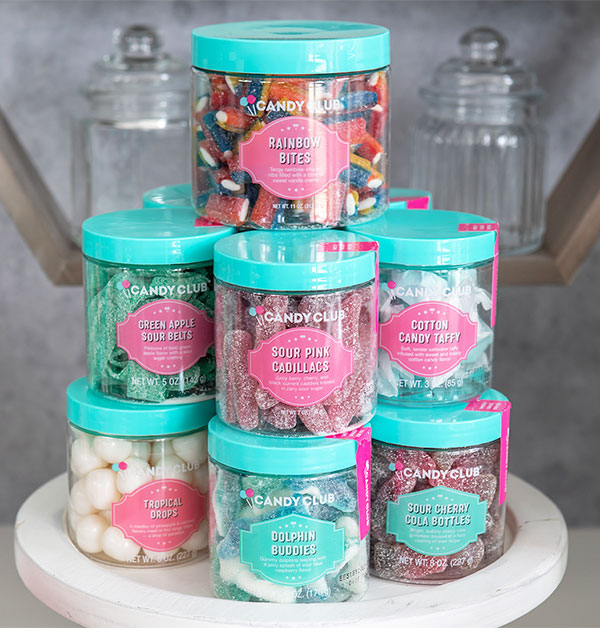 Have a sweet tooth? The price starts at $29.99 per month for six containers of candy that contain six ounces each. There's also an option for six containers at 13 ounces each.
This is a healthier option when it comes to snack box subscriptions. All snacks are non-GMO, organic, and sustainable. This box is different than others because you pay a $9.95 membership fee and then choose items for your pantry to buy at a discounted "members only" price.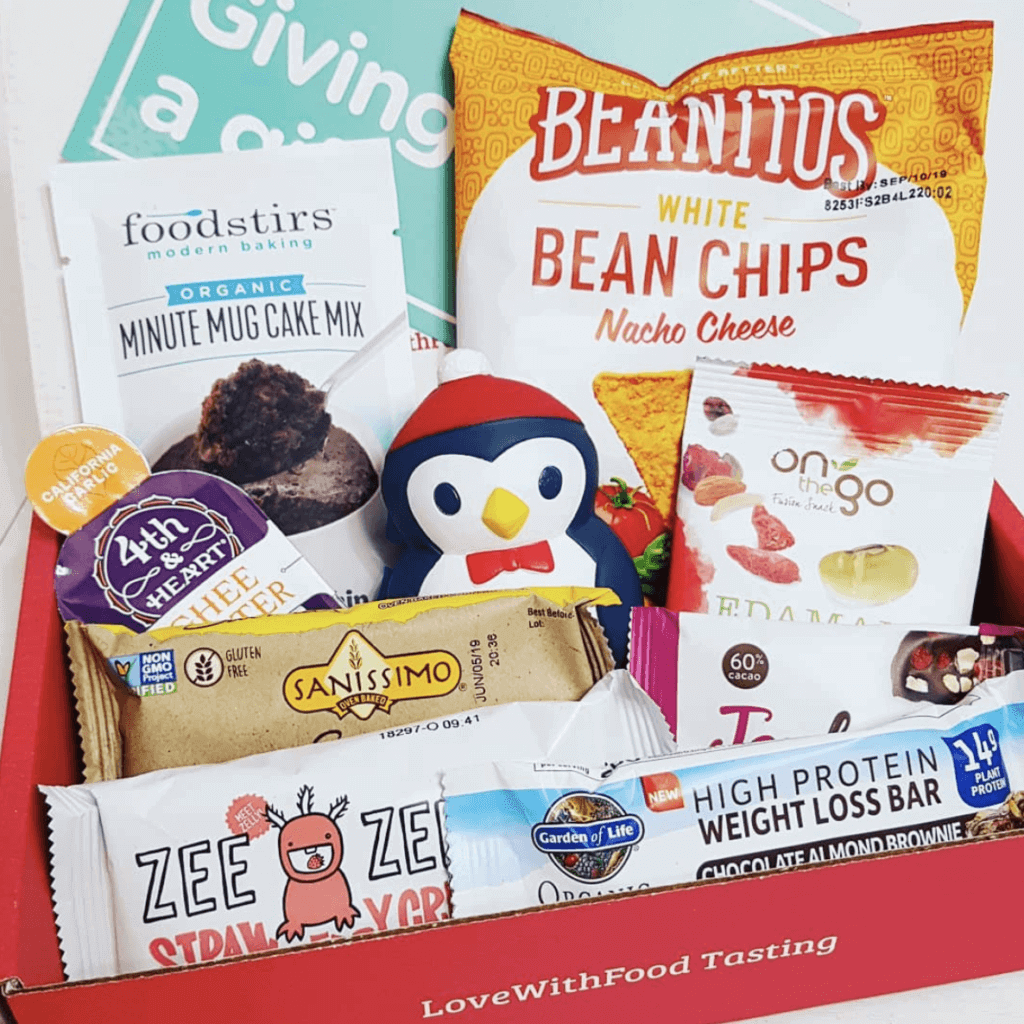 The monthly subscription starts at $9.99 per month. You can choose from popular boxes from places around the world like Hawaii, Japan, England, or Canada. You can also fill out a short questionnaire to get a box recommendation based on your preferences.
Another healthy snack box option, Love with Food packs its boxes with non-GMO, organic, and natural ingredient snacks. The box starts at $7.99 per month and goes up to $24.99 per box. If you want to send a Love with Food box, you have to purchase either a three or six-month subscription. One added benefit of Love with Food is that a portion of every purchase goes back to Feeding America.
This snack box delivery service contains familiar brands that you know and love. The fun box is $29.99 per box and contains 40 classic snacks. The fit box is $39.99 per box and contains 30 healthy snacks. You can subscribe or purchase a one-time snack box.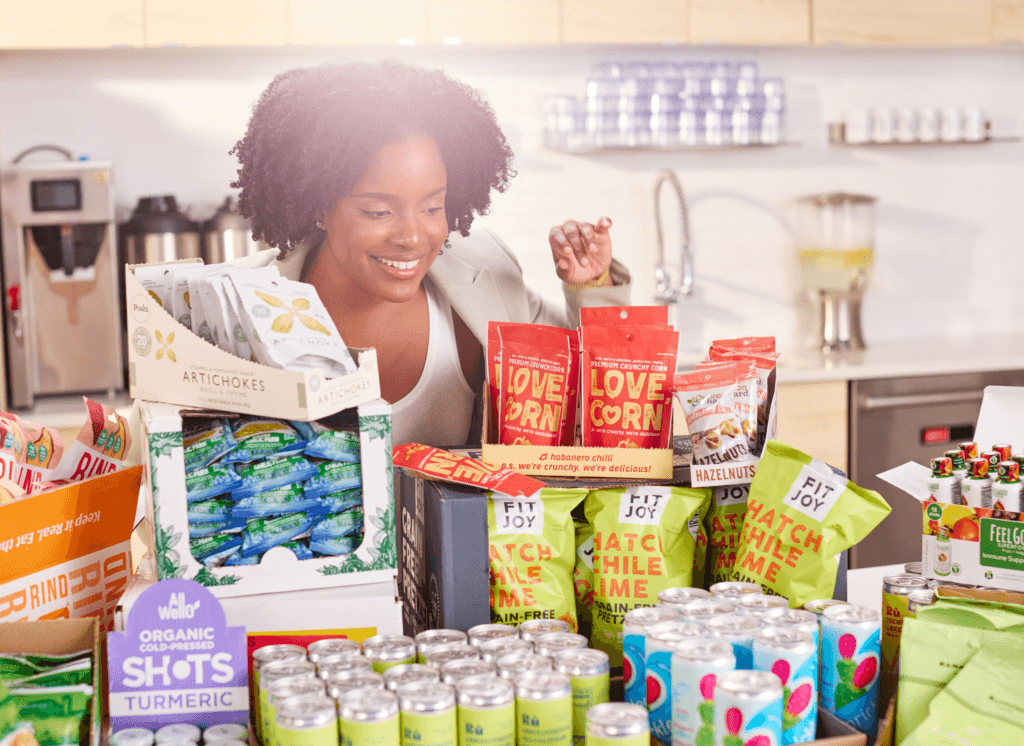 SnackMagic is the ultimate snack box gift basket. Their fully customizable snack boxes offer more than 1000 unique snack options. Snackmagic is an American snack box company that has roots in New York City. It stands apart from the competition because the team is stationed around the globe – from the Philippines to the UK and India.
Snackbox brings snack delivery service to you globally through delivery partners in countries around the world. And the customization doesn't stop at handpicking snacks for your specially curated work-from-home snack box. You can also add personalized notes, a digital experience, and other swag options.
Who is Snackmagic Best For?
That's why we love Snackmagic – it's a scalable option. You can order one box, or you can order 700. Order curated snack boxes or customized snack boxes starting at $45 – including shipping. Snackmagic is especially popular among employers that want to send snack boxes for remote employees.
Is Snackmagic Easy?
Yes. Snackmagic's snack delivery service has a step-by-step ordering process that is easy to follow as you choose your snack box delivery. Want a healthy snack gift box? They can make it happen. Want to order premade boxes without having to choose individual snacks? They can accommodate that, too. You just pay and let your recipient choose their own snacks based on your budget.
Takeaways
The bottom line is, you have options – a lot of options when it comes to snacks for working at home. These are the top seven snack box delivery picks, but there are dozens more available. Snackmagic offers the best home office snacks for several reasons:
It's perfect if you're ordering snack boxes for employees
It's a great work from home snack box
You can order one or one hundred
It offers the most detailed customization
You can choose from over 1,000 snacks
What are you waiting for? Get started with your snack box from around the world today.