Check out our India Menu for some great Diwali gift boxes that are ideal for celebrating the country's Festival of Lights. And if you have a team you want to surprise in India, click here to learn more about how to treat gifts to your remote team, clients, family, and friends.
The Republic of India – is the seventh-largest country in the world, wherein Indian festivals form an integral part of the country's rich heritage. Both regional and national events, India has the most festivals for over 50 festivities celebrated in the country by people of different cultures and religions.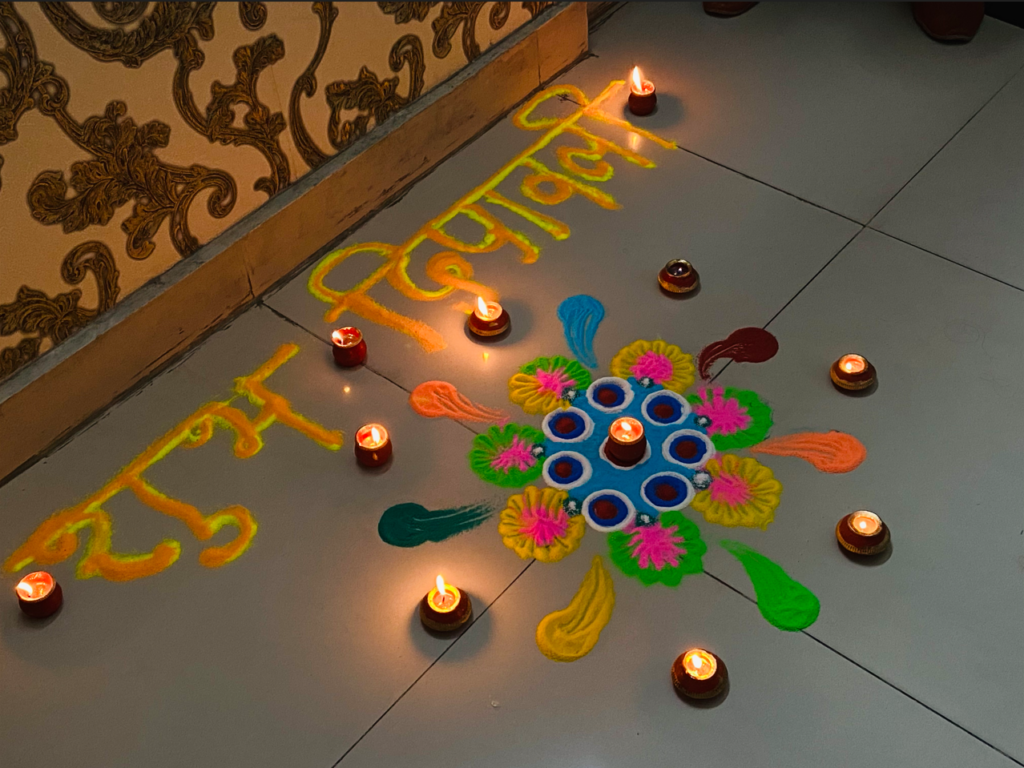 Diwali, also known as Dipawali, is the biggest and most important holiday for Indian people as it is great anticipation to celebrate in Hinduism, Jainism, and Sikhism. The festival derived its name from the row, avali of clay lamps (deepa) that Indians light outdoors from homes to symbolize the inner light which protects from spiritual darkness. This festival is as important to Hindus as the Christmas holiday is to Christians.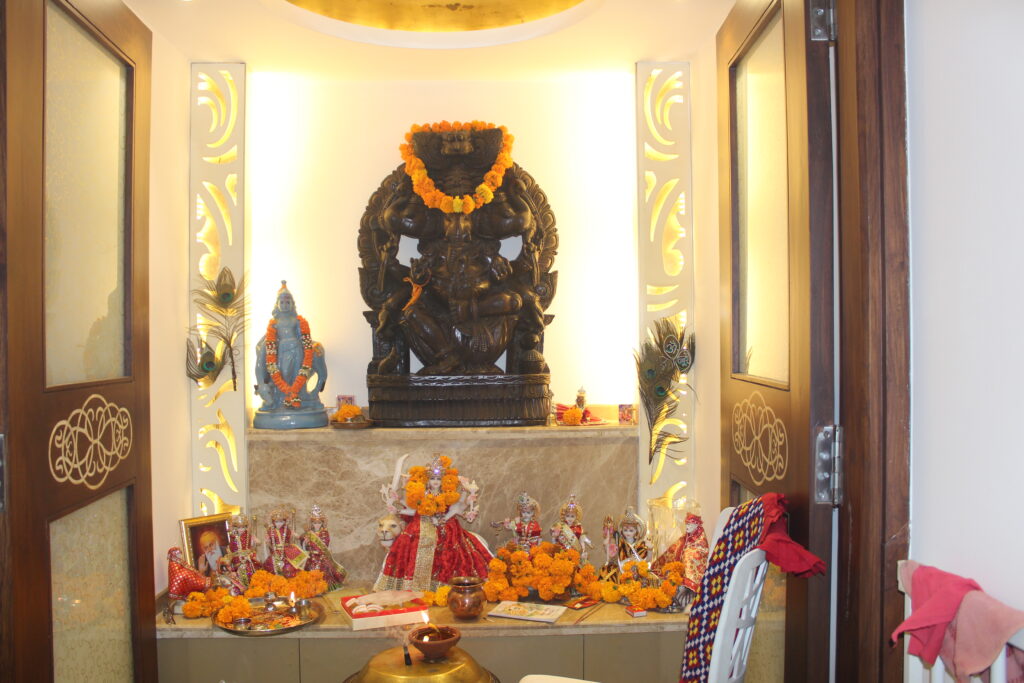 In Hinduism, it's a commemoration of the day when Emperor Ashoka converted to Buddhism in the 3rd century BCE. For Sikhs, Diwali is a time of Guru Hargobind's return to Amritsar from captivity in Gwalior, an echo of Lord Rama's return to Ayodhya. And for the Jain community, the festival commemorates Mahavira's enlightenment and liberation (moksha), the most recent of the Jain Tirthankaras, from the cycle of life and death (samsara). Thus, the lamp lighting celebrates the light of Mahavira's holy knowledge.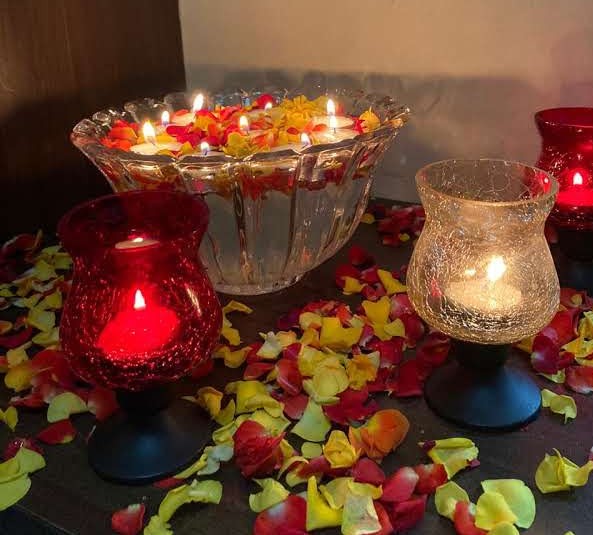 Among Hindus, the lighting of diyas (small earthenware lamps filled with oil) is a widespread custom as it is on the night of the new moon to invite the presence of Lakshmi, the goddess of wealth. In Bengal, the goddess Kali is worshipped, while in North India, it's a celebration of the royal homecoming of Rama (along with Sita, Lakshmana, and Hanuman) to the city of Ayodhya after defeating Ravana, the 10-headed king of the demons. Overall, Diwali is a connection to the holiday of Dussehra. For South India, the festival marks Krishna's defeat of the demon Narakasura. Furthermore, the festivity is celebrated as a commemoration of the marriage of Lakshmi and Vishnu, while others observe it as the day of Lakshmi's birth.
As this festival is a meaningful celebration for people in India, it lasts for five days, from the 13th day of the dark half of the lunar month Ashvina to the second day of the light half of the lunar month Karttika.
Five eventful days of Diwali!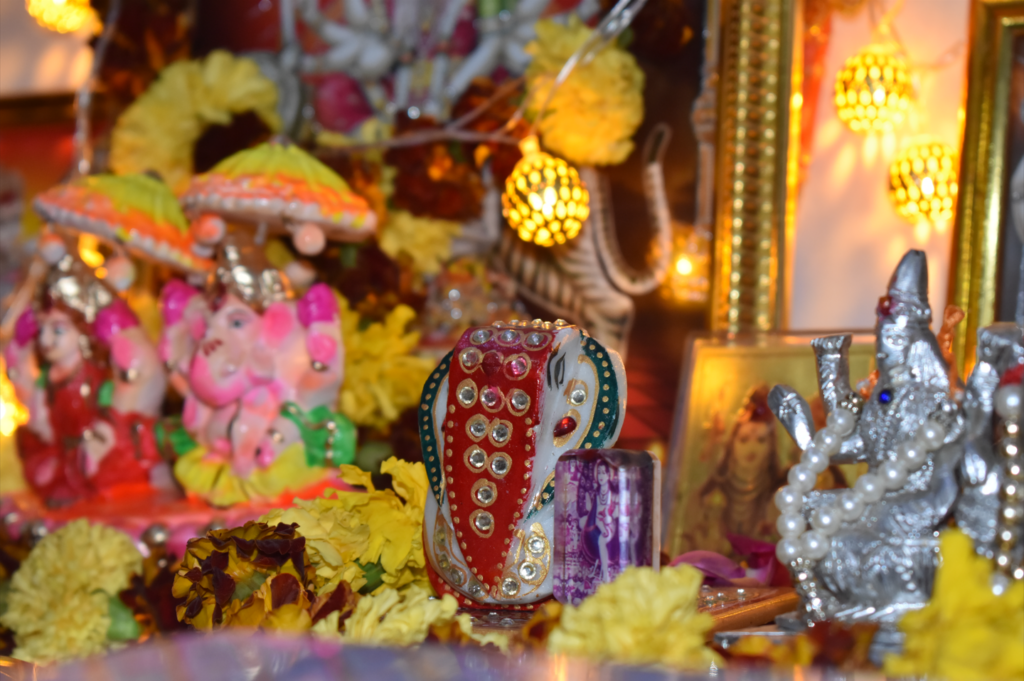 First day – Lakshmi is the focus of worship, known as Dhanteras, a dedication of people to clean their homes and purchase small items of gold or kitchen utensils to help bring good fortune to the family.
Second day – prayers are offered for the souls of ancestors. This day is called Naraka Chaturdashi or Choti Diwali, which commemorates Krishna's destruction of Narakasura. People decorate their homes with clay lamps and create colorful design patterns called rangoli on the floor using colored powders or sand.
Third day – the main and highlight time for Diwali: Lakshmi Pooja. This main event is for the families to gather together and offer prayers and blessings from Lakshmi to ensure their prosperity by lighting diyas and candles, followed by mouth-watering feasts and firework festivities.
Fourth day – the first day of Karttika and the start of the new year in the Vikrama (Hindu) calendar. Friends and relatives visit families and loved ones with gifts and best wishes for the season. Also, it's known as Govardhan Puja, Balipratipada, or Annakut, which commemorates Krishna's defeat of Indra, the king of the gods.
Fifth day – the last day of Diwali, which is called Bhai Dooj, Bhai Tika, or Bhai Bij, which celebrates the bond between brothers and sisters. On that day, families' sisters pray for the success and well-being of their brothers. For some, brothers visit their married sisters, who welcome them with love and lavish meals.
For people in India, it's the epitome of all celebrations in the country – the Festival of Lights! This is a wishful event for a safe and happy celebration for all families with their loved ones to light lamps in their homes and prays for good health, peace, and prosperity for everyone.
Learn through our local partners in India how they celebrate the Diwali Festival and the symbolism of events during this celebration.
Diwali is the celebration of love, light, togetherness, and positivity.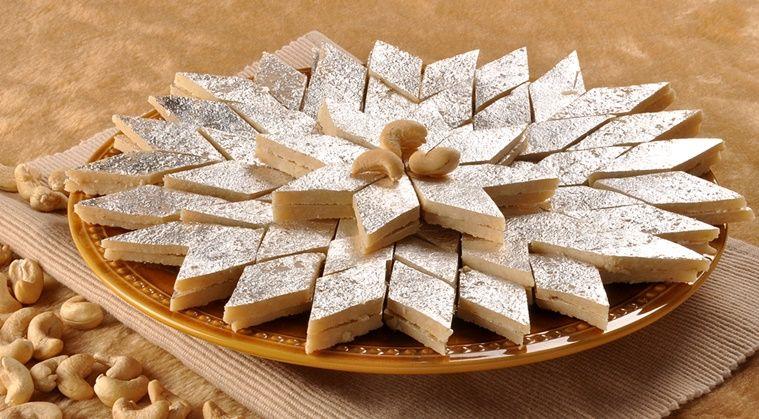 BigSmall – We tend to decorate our workspaces and homes with lamps and lights and make varied patterns of rangolis with flowers and colors. In the office, we dress in ethnic wear, exchange corporate gifts, play different games, eat mithai and other delicacies, and create memorable photos for memory scrapbooking.
Customers purchase lots of home decor gifts to decorate their homes and to gift their loved ones. When it comes to celebrating at home, we dress up and start the celebration with the "Pooja" and then have a feast which is definitely soul satiating. There are card games, firecrackers, and exchanging of gifts full of excitement and enjoyment with friends and family.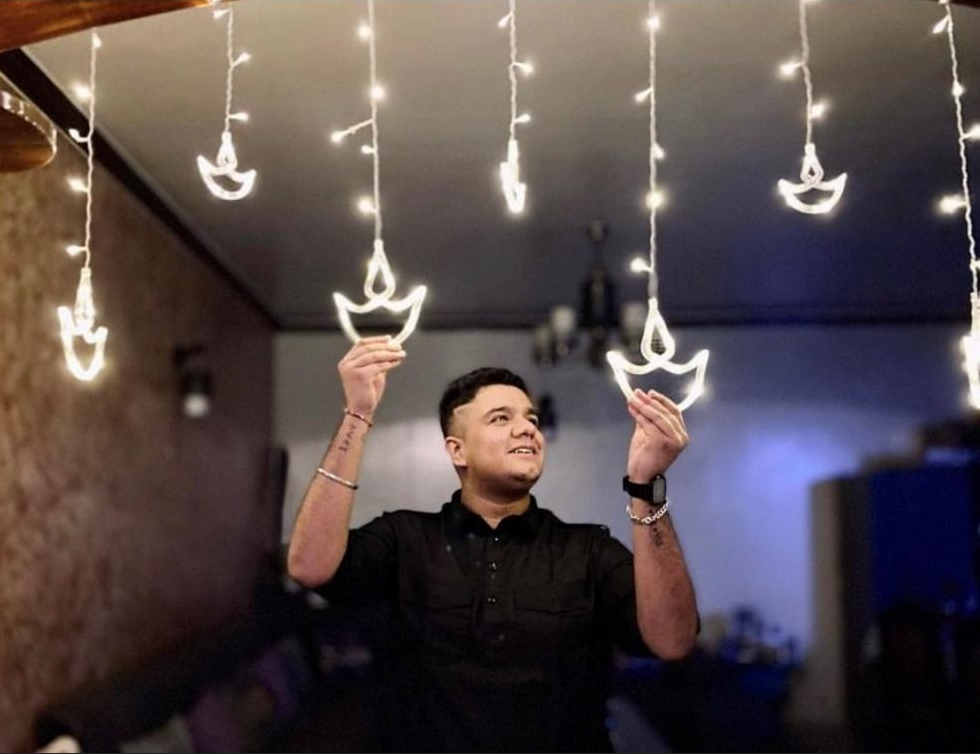 The lighting of lamps and diyas is to spread positivity and alacrity that invites goddess Lakshmi into our homes as it is the heart of the festival. Celebrating and encouraging the idea that every time there is darkness in life, the tunnel will end, and lights will guide you home.
As for Ranita from Turtle Box, one of SnackMagic's partners in India:
It is a time to celebrate good over evil. Thus, Diwali is celebrated by first cleaning and decorating the house. There is a Pooja ceremony in the evening where we worship Lord Ganesh and Lakshmi. An important part of Diwali is exchanging gifts with friends and family, and planning for the same starts much before. Fireworks are prominent parts of the festival.
Sweets and dry fruits are happily eaten during Diwali. My family and I love ideating and decorating the house together with different types of decorations, flowers, lights, and colors. The planning and anticipation of finally doing it is quite exciting for the whole family. Diwali is celebrated across the country, although in slightly different forms and history, it is a time for celebrations across the diverse country.
If you personally ask me what Diwali means, then this is a time to be together and enjoy the festive feeling in the air with your family and loved ones.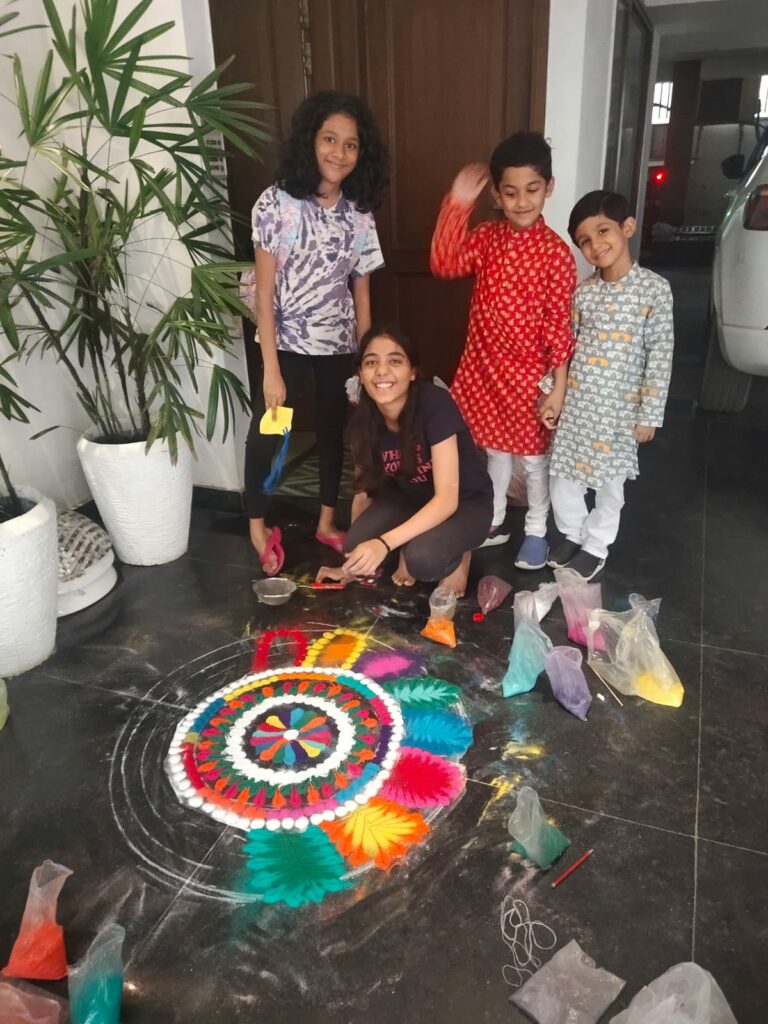 SnackMagic paves its way to open cultural doors for awareness and make happiness no boundaries during special celebrations and events for everyone. Each festival has a story to tell, from its history down to traditions and concrete fossils to remember the value and meaning it holds to each individual.
India has become one of the largest countries in the world where gifting is undoubtedly a custom of connectedness and binding strong ties of loved ones and families. Diwali Festival is the most anticipated holiday in the country to celebrate with their family, friends, colleagues, and peers.
Read through the amazing and exciting Diwali moments of the SnackMagic India team.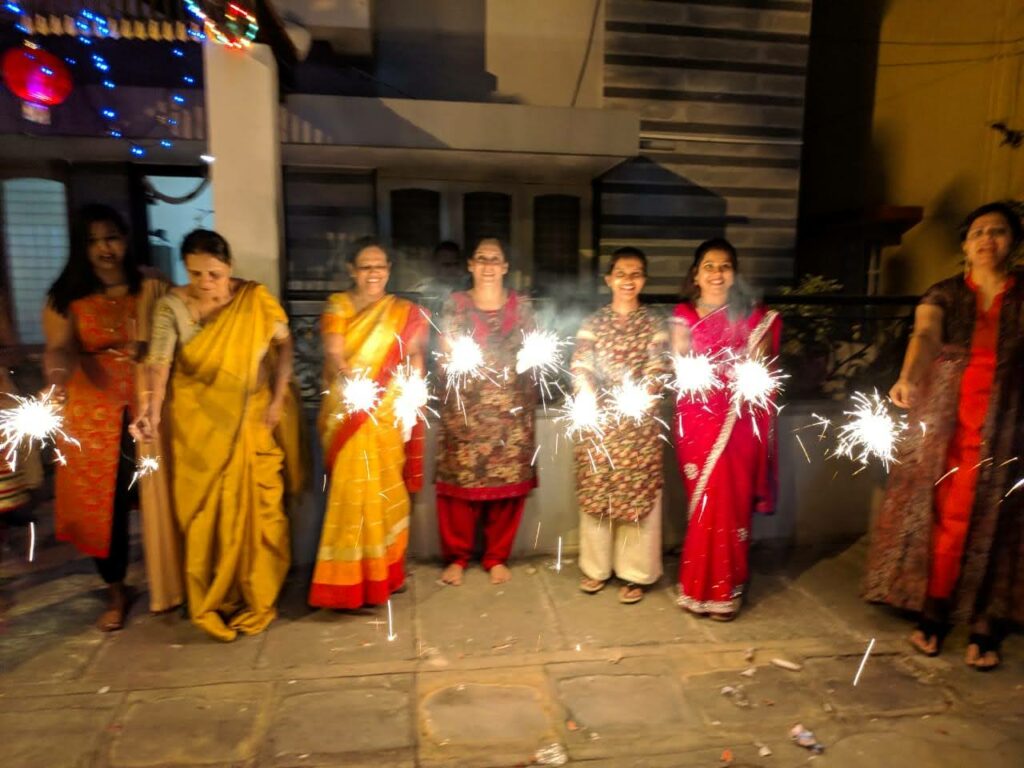 We love celebrating Diwali wherever we get a chance. All places are decorated in festive lights and colorful decorations at our home, in the neighborhood with friends and relatives, and even in the office with workmates and staff. We look forward to the celebrations that start before Diwali in the office with cultural events, games, dance, loads of gits, and sweet distribution. On the day of Pooja, we even do a small event in the office and take time to worship Lord Lakshmi to wish for prosperity in our home, work, and business.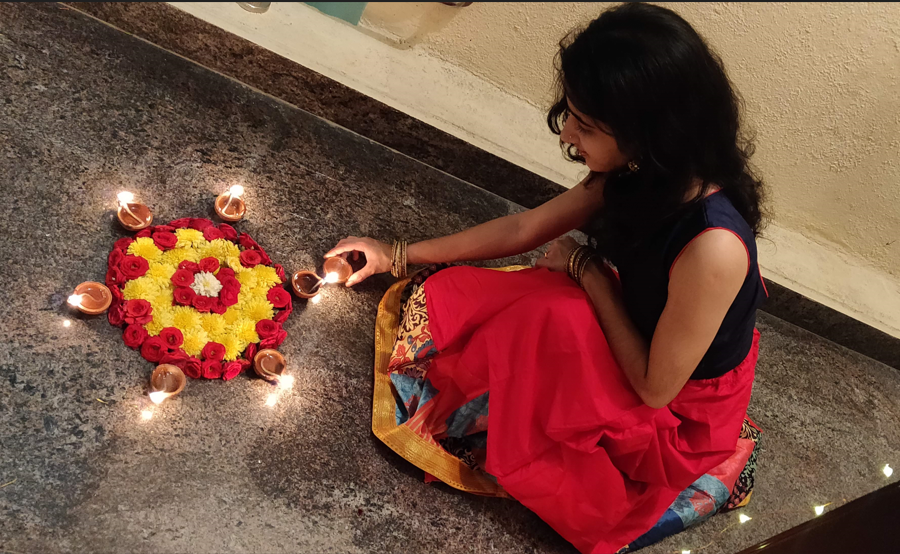 The Festival of lights is a time of gifting and enjoying scrumptious sweets and snacks. We believe that SnackMagic comes to the rescue, where everyone can explore varieties of snacks and sweets for gifting on Diwali. By selecting your own box, one can reassure that a gift is a celebration of gratitude, happiness, and love to show to a loved one.
Diwali Festival is all about fun, family, and fortune to prosper and pray.
October is a month loaded with global events, national holidays, and celebrations. As each country is uniquely different and tells a tale of culture and tradition, SnackMagic has begun its path of embracing cultural diversity and identity. Through festivals and occasions people value and celebrate, this platform has reduced distance, bringing everyone sweet, genuine smiles, waves of laughter, and happy cries.
The exciting celebration of the Diwali Festival encourages and pushes people to spread love and happiness by the avenue of gifts to provide beyond what's expected. India illustrates the cultural richness of festivals that won't fathom the significance of strong beliefs and family relationships. SnackMagic opens its doors to welcome and embrace the culture and traditions through people's customs, lifestyles, principles, and beliefs worldwide.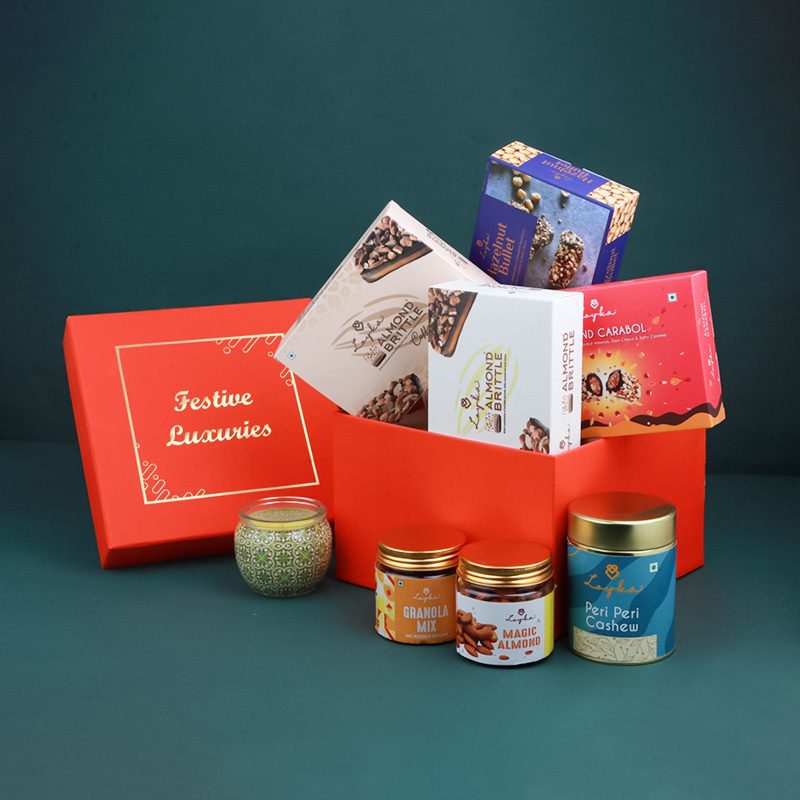 As we celebrate the festival of lights this October 2022, let's enjoy the company of our loved ones with lights, sweets and treats, fireworks, and dances. Bring a gift of festivity to your family and friends to celebrate and bring joy; write pages of new memories to remember in warm light and happiness with people we love and care about.
Let's surprise your family at work and home during the holidays! Click here to send gifts to everyone you care about in India and worldwide.