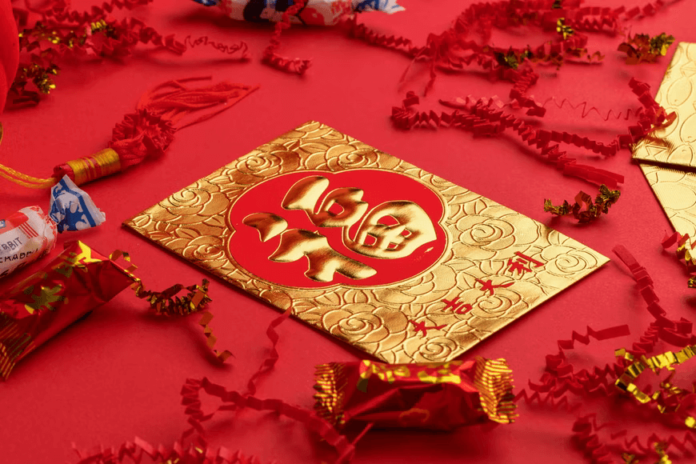 Also called the Lunar new year, Chinese new year is a 15-day festival celebrated annually in China and by Chinese communities worldwide.
The beginning of the lunar new year is when the new moon occurs. This event happens between January 21st and February 20th based on Western calendars. And the related celebrations keep going until the next full moon.
When is Lunar New Year Celebrated in 2022?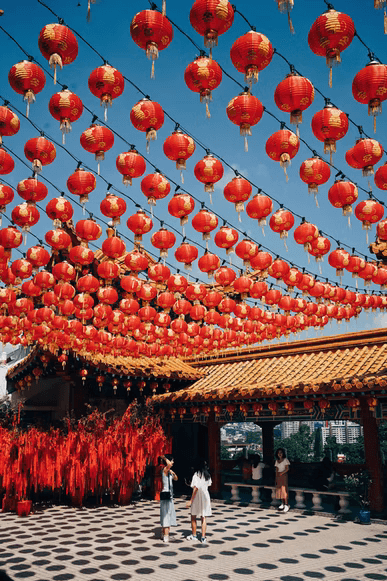 The Lunar new year 2022–the Year of the Tiger–began on February 1st this year. And the Chinese new year 2022 end date was February 15th.
As we've discussed already, the Lunar new year happens at a different time each year. For instance, the Chinese new year 2021 (or lunar new year 2021) started on February 12th.
Next year is the Year of the Rabbit, and will be welcomed starting January 22nd. The Year of the Rabbit is the fourth in the twelve-year cycle. Unlike the Tiger, the Rabbit is considered a mild and friendly animal and will hold different interpretations for the year 2023.
All these dates are based on the Chinese Lunar Calendar.
Origin of Chinese New Year
Many legends are involved in the Lunar new year origin. For example, it's said that thousands of years ago, at the beginning of each year, a monster named Nian (Year) would attack villagers.
The monster's fear of bright lights, loud noises, and the color red gave villagers ammunition to chase the beast off. And thus was born one of the most brilliant, most vibrant celebrations the world has ever known.
Who Celebrates Lunar New Year
The lunar new year is celebrated by east and southeast Asian cultures, including Chinese, Vietnamese, Korean, Indonesian, Malaysian, and other communities.
What's the significance of this year being the Year of the Tiger?
The year of the water tiger will last from February 1st, 2022, to January 21st, 2023. It will occur again in 60 years (as it does every 60 years). This year is particularly special because the tiger is viewed as the king of the beasts in China. And the tiger zodiac sign speaks to courage, strength, and the exorcising of evil.
What's more, those born in the year of the Tiger are likely to be confident, brave, unpredictable, and competitive.
Lunar New Year Traditions
Luck and prosperity are at the heart of each lunar new year celebration, as are fireworks, red clothes, firecrackers, and decorations.
Another Lunar New Year tradition is the gifting of money in colorful red envelopes to young people.
Other traditional Chinese new year activities include feasting and reuniting with family members. Typically, these traditions are focused on honoring relatives who have passed. 

What Chinese New Year food options would you want to try? Luckily, across the world, there are many varieties and interpretations of this special celebration. Below, we'll look into some specific Lunar new year traditions from around the world:
Chinese New Year in Malaysia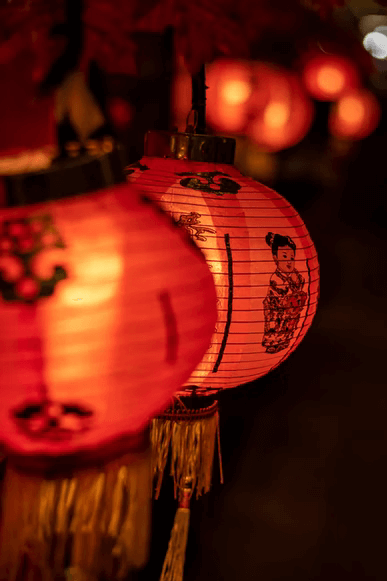 Lunar new year in Malaysia welcomes spring and offers families a chance to reunite for a delicious dinner.
You'll find Yee sang, a traditional Malaysian salad dish, at nearly every table. This particular offering is associated with good luck. There's also Nián gāo, which is a rice-flour cake. On top of that, Mandarin oranges are believed to bring good fortune.
Food being top of mind makes this a perfect time to bring up SnackMagic's easy-to-send Chinese new year themed curated stashes and gift boxes.
For instance, SnackMagic's Malaysia-inspired Chinese New Year Prosperity basket will add some delicious, memorable flavors to the festivities. 
Lunar New Year Vietnam
The Lunar new year is often called Tết in Vietnam and is enjoyed with extended family members. It is considered an opportunity to bring groups of relatives together that might not have a regular opportunity to see one another.
And the menu is absolutely scrumptious, including a log-like cylinder called bánh tét and square sticky rice cakes called bánh chưng, a staple in northern Vietnam.
Lastly, we'd be remiss to forget SnackMagic's 2022 Tiger Set, curated specifically for a Tet celebration. In this collection are tastes and treats unique to Vietnam and how they celebrate the arrival of another Lunar New Year.
Chinese New Year in Singapore
In Singapore, 75% of the population is Chinese. As such, the Lunar new year is a massive celebration that includes many culinary delights, such as pineapple tarts.
River Hongbao is the largest Chinese New Year festival in Singapore. It changes locations across the country year to year. And why not add to the Lunar new year festivities with SnackMagic's expertly curated Singapore-based Chinese New Year Favorites stash?
The Indonesian Lunar New Year
Indonesia enjoys many of the same traditions already discussed when celebrating its lunar new year. In other words, those celebrating in Indonesia spend time with family, devour delicious food, and give envelopes filled with money as gifts.
Also, in Indonesia, the Chinese new year is referred to as Imlek.
Speaking of which, make this year's Imlek extra special by sending SnackMagic's Oriental Taste curated gift box to your friends celebrating the new year in Indonesia. The selections are specific to Indonesian tastes and are sure to be a hit.
This year's Lunar New Year might be wrapping up, but you can continue to celebrate with friends and family that welcome a new baby or experience a milestone during the Year of the Tiger.
SnackMagic hopes to be part of all your Chinese new year celebrations, from the year of the tiger to the year of the rabbit, with our delicious, sophisticated offerings. At SnackMagic, we enjoy celebrating global occasions like the Lunar New Year, as it gives opportunity to learn more about a culture through food and beverage. Our menu items are sure to fill your bellies and bring a smile to your face on this most momentous occasion.