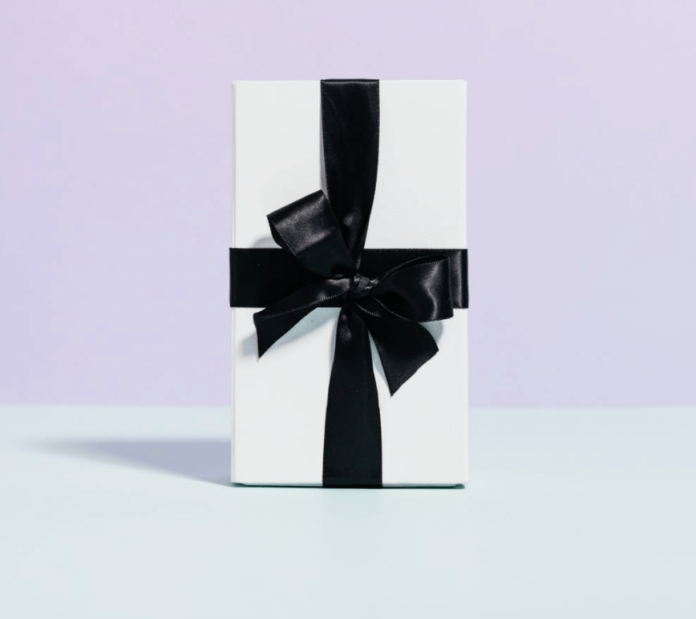 Giving employees gifts shows that you both know and care about the people behind your company's operations. But unfortunately, gifts can miss the mark if you're not strategic and careful about choosing them.
In this guide, we'll share our top choices for corporate gifting ideas. Then, we'll talk about some examples of the most ideal gifts for your employees.
What Types of Gifts Are Appropriate for the Office?
Before we discuss what types of corporate gifts for employees, let's talk about what's not appropriate:
Humorous gifts: Like art, humor is entirely subjective. Something funny to you may not be funny to someone else. As a result, giving a gift that has humor behind it may not go well if your team member doesn't share your sense of humor.
Gifts that are too personal: Personal items like clothing, jewelry, or perfume should never be an option. The same goes for any gift that suggests you've been browsing a team member's social media profile or know more than you should about their personal life.
Gifts that are too expensive or too cheap: While a cheap gift could make a recipient feel unappreciated, high;y expensive or luxury corporate gifts ideas can be inappropriate.
Gifts that cross cultural lines and offend: If you're giving a gift for Christmas, don't assume that everyone celebrates the holiday. With that said, avoid any religious symbols or phrases. Instead, keep gifts neutral by reflecting on the employee's performance during the year. Alcohol is another inappropriate gift because not everyone drinks it. While some people would readily accept it as a gift, others might have strong opinions against it.
So, what's the perfect corporate gift that's appropriate for everyone? When it comes to corporate gifting, consider something generic, but not too thoughtful or personal.
Some examples of appropriate and unique corporate gifts include small plants, eGift cards, fun desk items, noise-canceling headphones, branded items, or fun subscriptions from corporate gifting websites.
The Process for Finding the Right Gift
Finding the perfect gift can be a grueling process for many reasons. How do you strike the ideal balance between personal and not too personal? This is often hard to nail, which can bring some frustration when it comes to finding a gift.
This is especially true when you consider common problems associated with gift-giving, including:
Missing the mark: The recipient may not like the gift. Perhaps it doesn't fit their lifestyle or provide practical value. Or maybe they just plain don't like it.
Expenses: When buying multiple gifts for multiple people, paying for shipping costs, or splurging on personalization, costs can add up.
Potential allergies: When food is involved, allergies can occur.
Lack of personalization: While gifts need to respect the personal space and privacy of an employee, a gift that's too impersonal can be a disaster.
10 Thoughtful and Appropriate Corporate Gifts to Give Your Employees
Share the joy with these corporate gift ideas for employees. From corporate gifting companies to branded items, there's a wide range of gifts you can give. Here is our corporate gifting proposal.
1. Tote Bag
Tote bags are always practical for employees. And they're big enough to hold essentials. Plus, they're versatile, allowing your team to use them for a variety of purposes, including:
For shopping
As a daytime purse
As a beach bag
As home storage
For the gym
…and of course, for the office.
2. Custom Embroidered Blankets
Looking for custom corporate gifts? Custom logo blankets can be a big hit, especially during the holiday season as temperatures drop.
Whether curling up on the couch, or sitting at their desk, your employees will feel warm and cozy,
3. Wellness Gift Set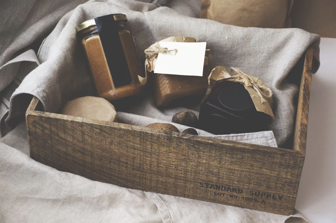 When it comes to gift-giving, it can be difficult to go wrong with a gift that focuses on wellness. This can be a welcome escape from work life.
A wellness gift set might include candles, face-masks, or delicious tea. Wellness gift sets can be ideal because they're simple, but still, add a thoughtful touch.
4. Movie Night Box
There's nothing quite like movie night given as a company present. Treat your employees to a relaxing night of movies with a gift card for their favorite streaming service.
Work can be stressful. Encouraging your employees to relax and unwind will show them that you care about their overall wellness.
5. Coffee Subscription
In need of corporate gifting ideas for employees? You can never go wrong with a free coffee subscription from a corporate gifting company.
This can be especially true for your work-from-home employees. They can enjoy coffee from the comfort of their home.
6. Experience Gift Card
These corporate perks can offer just what its name suggests–an experience. This might include luxury stays in a nice hotel, special dinner coupons, or spa treats.
7. Branded Corporate Gifts
Whether it's a mug, water bottle, or backpack, you can put your company logo on it, creating a branded gift. As a result, employees will feel like they're truly part of a family.
8. Laptop Sleeve
The pandemic totally changed the workforce. Now, 7 in 10 white-collar workers are still working remotely. Therefore, employees are relying on their laptops for completing work. And a great way to protect their investment is to use an elegant laptop sleeve. You can take things a step further by adding a custom design on the front.
9. Charging Station
In today's digital age, your employees are probably using multiple devices throughout the workday. As a result, they need a designated place to charge their devices. With that said, a charging station can offer a convenient way for employees to stay connected.
10. Customized Snack Boxes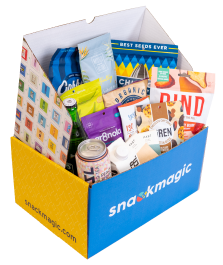 SnackMagic is the ultimate snack gift idea. Their boxes offer the most customizable features such as notes inside boxes, branding digital experience, and including swag options. They're great gifts for remote employees and workplace snacks. Check their menu with over 1000+ snacks.
Bonus Free Gift Ideas (for Customers)
In need of gift ideas for VIP clients or free gift ideas for customers?
Take a look at this list of high-end client gifts:
Luxury gift basket
High-quality gadgets
Chocolate gift set
Personalized stationery
Finding the right gift for your employees or clients can be a challenge. That's what we're here for. As a corporate gifting platform, SnackMagic can provide custom gifts that fit everyone's tastes. Get in touch with us today to learn more.