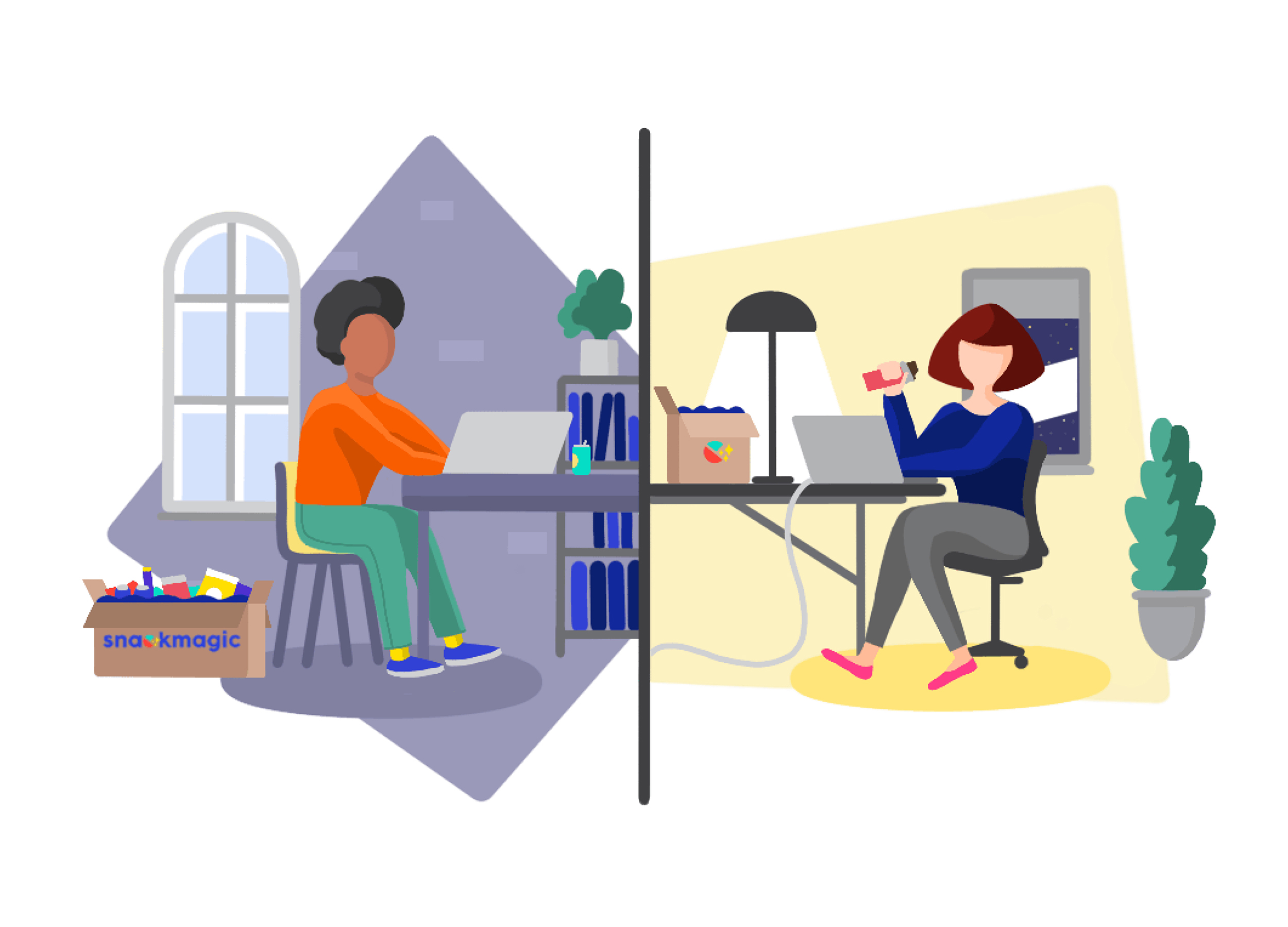 Are you struggling to find the right gifts for client employee appreciation? Why not surprise them with the gifts of snacks? If you are ready to bid adieu to the standard corporate gift ideas, then SnackMagic snack boxes are an ideal gift for client and employee appreciation. With SnackMagic treat your clients to a 100% customizable snack stash in seconds. We make snack gifting hassle-free and memorable.
Whether you're an HR professional, event organizer, team manager or sales account manager – the surprise gift of snack boxes is an ideal way to show appreciation.
So, how is SnackMagic the perfect gift for your clients and employees?
Don't know what your clients want to snack on?
No problem. SnackMagic is fully customizable. You can let your clients select the snacks and beverages of their choice. Isn't that great! Just enter their Email address, you get an invitation link and share that link with your client.
Don't know what their shipping address is?
No problem. Everyone chooses their own snacks, adds their shipping address and we do the rest.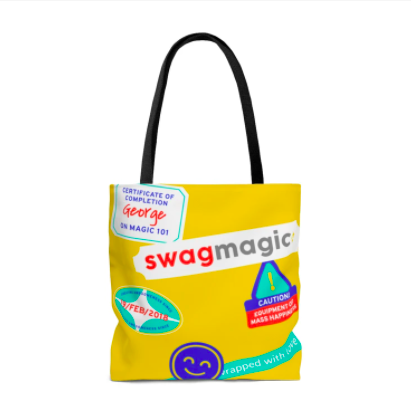 Got swag? We'll send it for you.
Want to send more than just snacks? Send us your company's most killer swag, and we'll include it in each of your recipients' custom snack boxes, so they can "show up" in style. Check out our swag catalogue.
Want to send a gift to multiple clients?
Whether it's 10 or 10000, SnackMagic is scalable in seconds flat. For each email address you enter, a unique invitation link is generated.
Different people different choices.
No peanuts? No problem. We satisfy each craving. From keto chocolates to gluten-free puffs, SnackMagic offers delicious diet and allergy-friendly snacks and beverages for everyone. Anyone can build-their-own stash from 500+ snacks.
Easy to get expenses approved.
Arranging gifts for clients and employees is sometimes a challenge for account managers, as huge expenses are involved. But with SnackMagic you get detailed itemized receipts so you can quickly get expenses approved. Your accounting team can be happy now.
Your money never goes waste.
If you are trying to steer clear of gift cards then you're in the right place. We all know the fatal flaw of gift cards: if the recipient doesn't redeem them, you've wasted your money. But SnackMagic comes with a Snack Giver Guarantee, so you only pay for gift orders that get redeemed.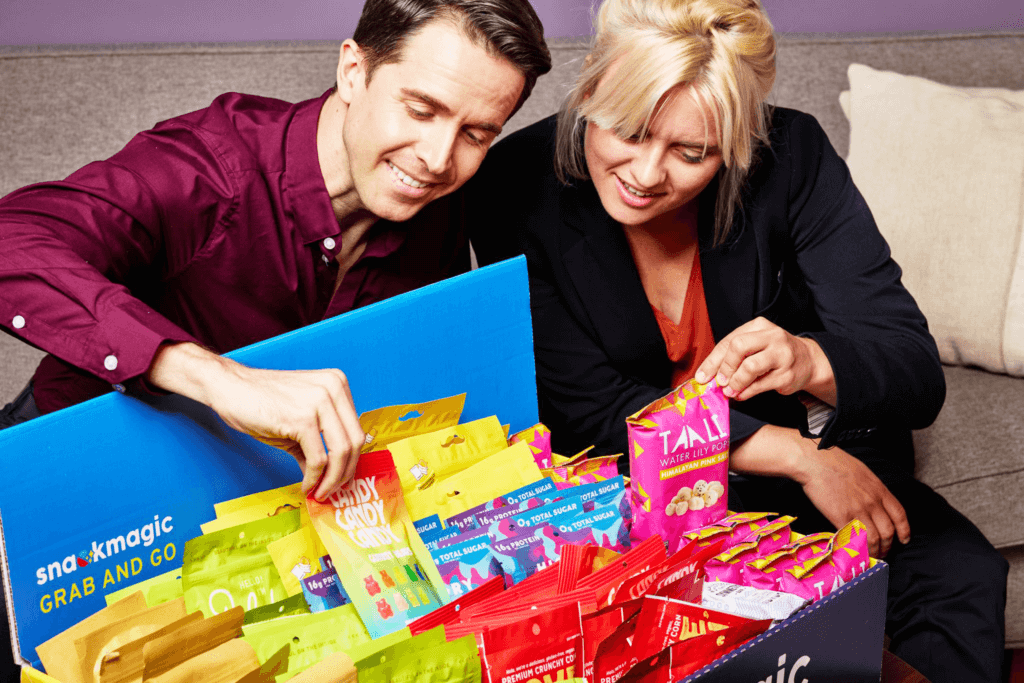 Cheryl from Spotify validated this idea – "I've got some key people that I wanted to thank for sticking with me through the last few months. I surprised each of them with SnackMagic, and they were absolutely thrilled! The small gesture went a long way to show them my gratitude."
SnackMagic is the fastest way to show you care! So why not replace client lunches with an afternoon snack session. A creative gift idea to show your gesture towards your client. Start an order and create an AHA moment for your clients and employees.