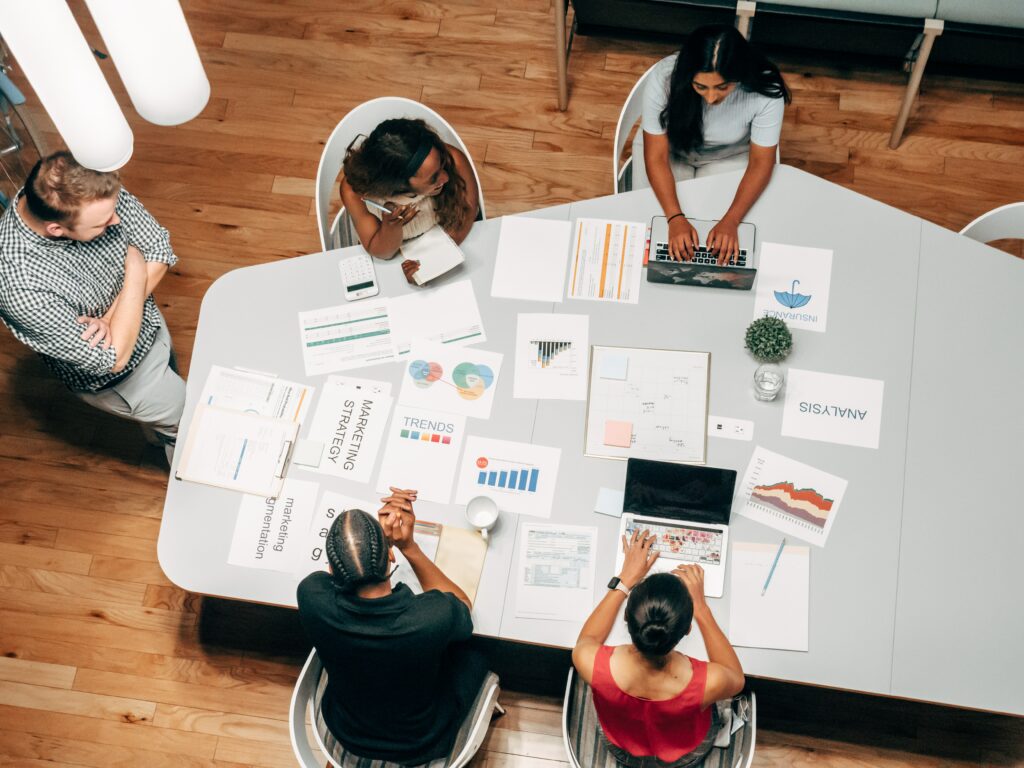 Let's be real, your employees are the real MVPs of your company. Without them, it's just the CEO, a business name, and a whole lot of confused customers. This is why it is so important to take the time to show your employees just how much you value all that they do for your organization and appreciating them only on Employee appreciation day is not enough.
One of the best ways to do so is with employee appreciation gift bags & boxes. Giving a gift to your employees is a simple reminder to them that their time, effort, and dedication haven't gone unnoticed. After all, a workplace built upon gratitude creates safety and joy in an unpredictable market.
If you're looking for a simple, yet meaningful way of client appreciation or employee appreciation, gift boxes are great gifts because they can easily be customized to the individual recipient.
Just don't put our (previous) HR team in charge of ordering the gift boxes…
We noticed that HR had been ordering an obscene amount of gift boxes. And by a huge amount of gift boxes, we mean more gift boxes than there were employees. The rest of us could only imagine what they needed all of those gift boxes for. That's when Bob from accounting decided that he needed to get to the bottom of it…
Best Gift Boxes For Employees
Bob from accounting decided that he needed a reason for the endless gift box orders. After all, it seemed that for every employee appreciation gift box that was ordered, only a handful of them actually made it to the employees. So Bob asks and HR tells him that the boxes are being collected and stored in preparation for a new incentive program. But that answer only made Bob more suspicious, so he decided to report it to the boss…
So while it may be a good idea to keep an eye on your HR team when you place an order for curated gift boxes for employees, giving unique gift boxes for employees as a show of appreciation can go a long way.
Here are some of the best gift boxes for employees if you need some inspiration:
Customized Snack Goodie Bag: I have yet to meet anyone who doesn't love a good treat. This is why a custom snack box or bag is one of the best corporate gift boxes you can give your employees.
Employee Gift Box: This box is full of tools that'll have your employee ready to take on any challenge in the workplace. It's fun and useful!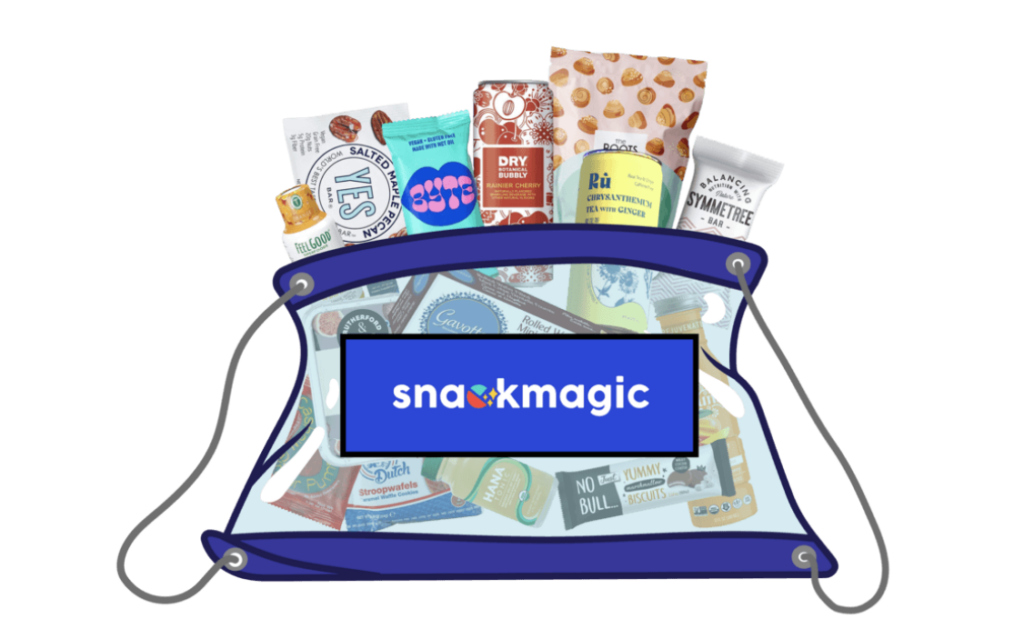 Gift Boxes For Remote Employees
Remote employees deserve some appreciation too! Gift boxes for remote employees are an excellent option because they can easily be shipped out to anyone, anywhere. Need some inspiration? We got you!
Gift Boxes For Employees Working From Home:
Work From Home Subscription Box: Want to show your appreciation to your hard-working remote employees on a regular basis? Sign them up for a subscription gift box!
Home Self-Care Box: It's hard enough separating work life and home life. But even more so when your work is at home! This "hug from home" self-care box is a reminder to your hard-working employee that they deserve some "me time."
Work From Home Box: Give your remote employee everything they need to survive and thrive with this work-from-home essentials gift box.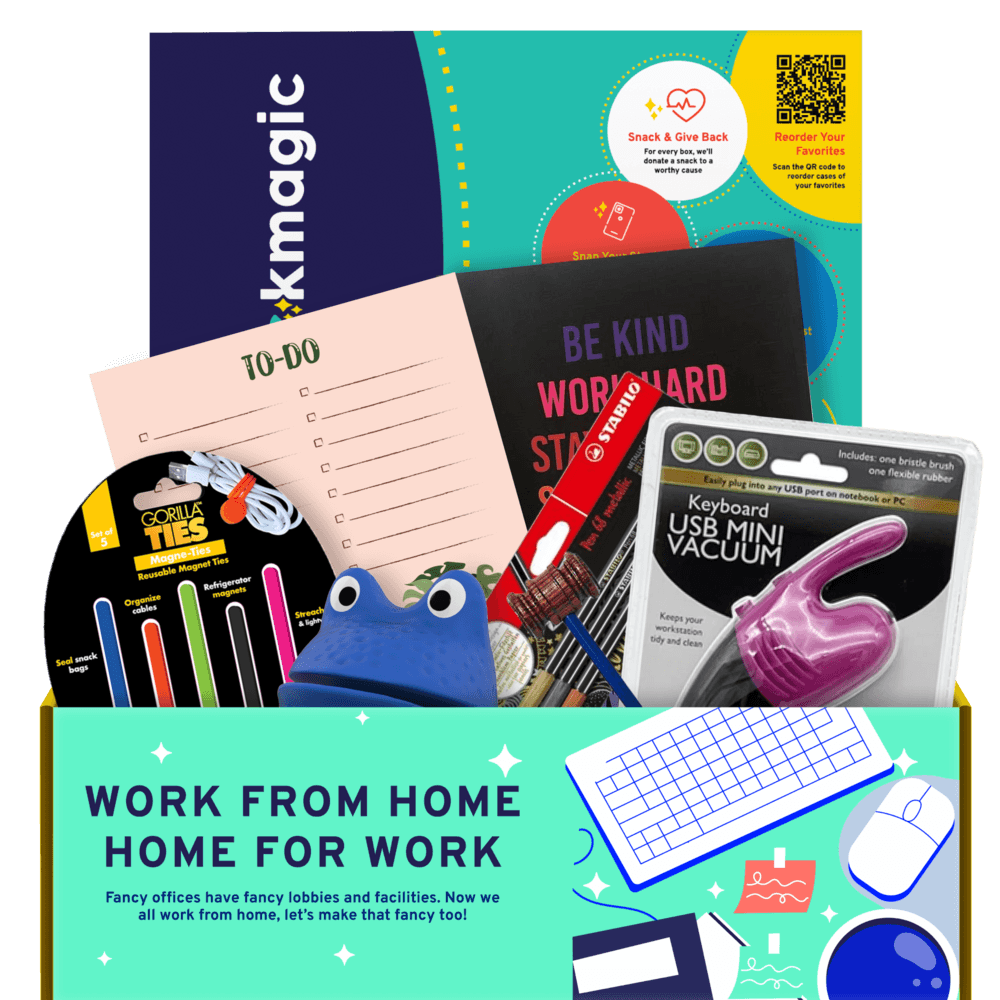 Holiday Gift Boxes For Employees
If you're looking to do a big employee appreciation gift idea, perhaps around the holidays, consider ordering bulk gifts. This could include holiday gift boxes for employees, themed with holiday essentials such as hot cocoa or a tasty holiday treat.
Speaking of corporate gift boxes for employees during the holidays, the holidays were when HR was putting in massive orders for luxury corporate swag boxes. Once Bob reported his suspicions to the Boss, you wouldn't believe what they uncovered…
Turns out that everyone on the HR team had been secretly ordering extra gift boxes to give away to their friends and family as gifts during the holiday season. We were shocked. Everyone except for Bob – he claimed that he always thought the HR team was a shady bunch.
Personalized Employee Appreciation Gifts
The boss felt so bad about the gift box drama that he ended up giving each of us personalized employee appreciation gifts on top of our usual holiday gifts.
We've also since implemented a more robust system for keeping track of where the employee appreciation gifts that have been ordered end up. Even the small appreciation gifts for employees get recorded on that spreadsheet.
The moral of the story is that employee appreciation gifts and gift boxes are a wonderful sentiment… just make sure you don't have a gift box laundering scandal on your hands.