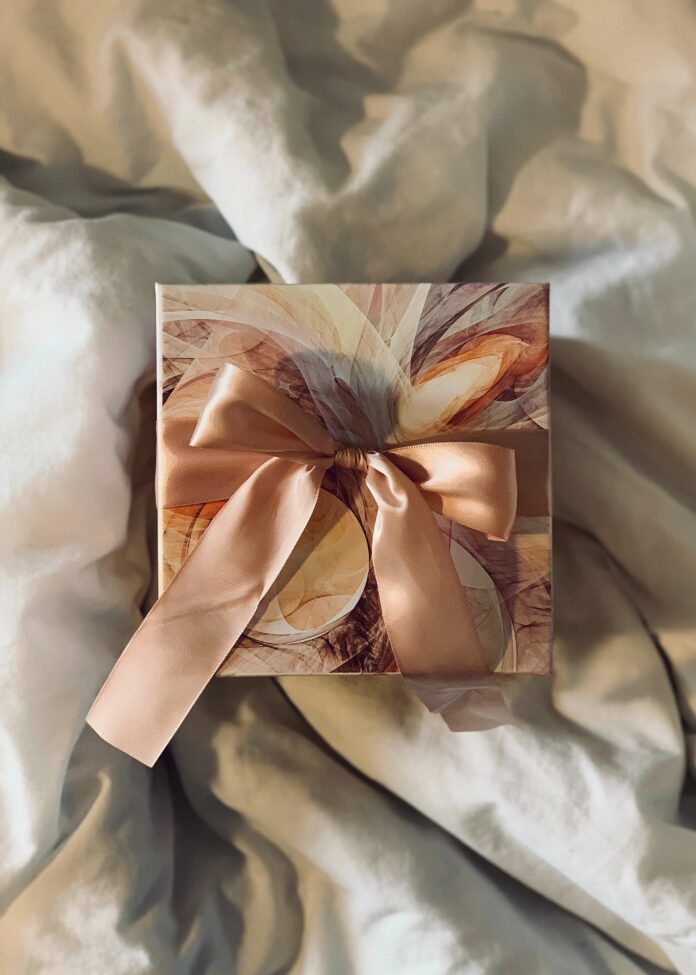 Holidays are all about spreading joy, love, warmth and happiness. It has been a tradition that has been going on for centuries. The most integral and defining part of this season is giving and receiving gifts. The underlying custom is that gifting is to appreciate and thank your loved ones in this magical season.
Things are no different in the corporate world at this time of the year. Businesses give their clients, prospects or employees tokens of appreciation during the holiday season as a touchpoint for their contributions throughout the year. The habit is considered a thoughtful manner in which business relationships are established or nurtured.
However, corporate gifting is vastly different when compared to the gifting habit between friends and family. Corporate Christmas gifts are often planned weeks or even months ahead of November so that every aspect of the gift is planned to perfection.
Purpose of Corporate Holiday Gifting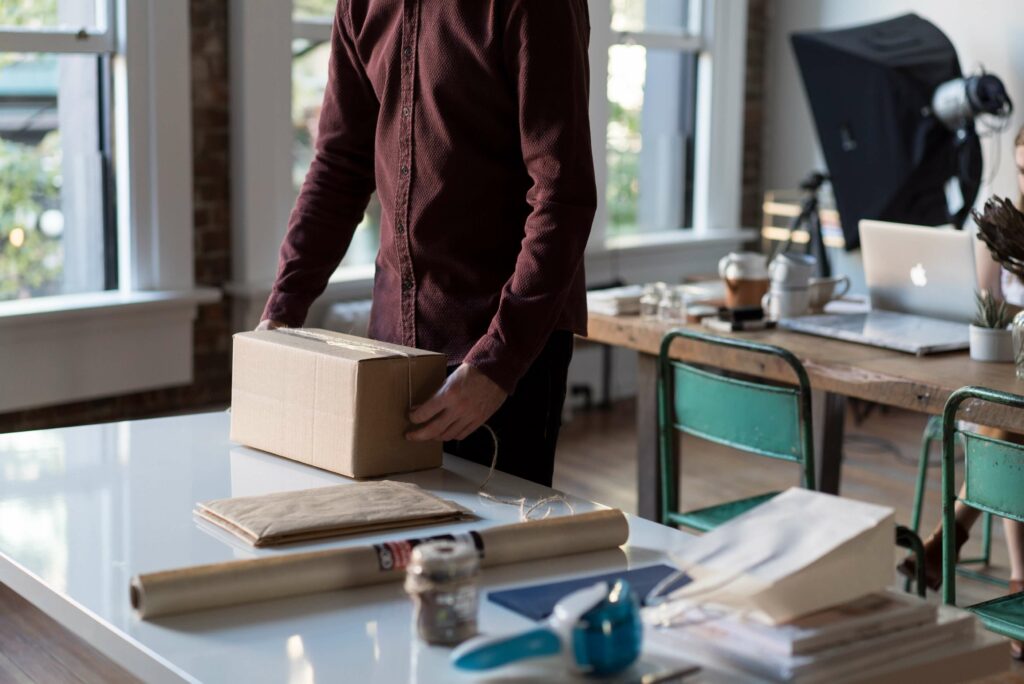 As with the very concept of gifting, corporate holiday gifting's primary motive is to build and strengthen bonds. Especially in this magical time of the year when we reflect and give importance to relationships. The perfect holiday gift can get you the potential business lead you have been longing for. It also is the perfect time to thank and appreciate the employees and clients for sticking through the ups and downs, particularly in these troubled times.
Businesses worldwide have taken a hit over the past few months due to the pandemic. The question on most minds is 'should I spend on gifting, given the financial strain I am in?' The answer to that is an absolute yes.
With things returning to normality mostly, this is the right time to regain the allegiances. However, it is crucial not only to make a striking impression on the receivers but to create an impression that is long-lasting. It is important for the gifts to constantly remind the presence of the business. However, only a fine line separates the right level of branding from over-exposure, and it is necessary to attain the right level of balance.
Expands your network and business
The exchange of gifts has been proven time and again to increase referrals, grow collaboration, boost business activity, and multiply returns on investment. A thoughtful gift does not merely possess materialistic value, but is the extra mile the person is willing to take. This in turn makes the receiver want to repay the person in some manner that is beneficial to the organization.
Common Mistakes to be Avoid before choosing Holiday Gifts
Budget plays a huge role in the outcome of any business decision. The budget made available for corporate gifting is no different. As mentioned earlier, gifting in the corporate world brings about a lot of benefits, and businesses should not hesitate to spend on gifts. Offering a gift that is of poor quality can seriously harm the image of the company and may even affect the equity.
On the other hand, an extremely expensive gift may cause discomfort and raise a few flags for the receiver. In a few cases, it might even be subject to legal issues. However, organizations should remember gifting is not merely about how expensive the gift is. Instead, a high level of priority should be given to the gift idea and the impact it brings.
The most concerning limitation in the past for holiday gifts is the inability to customize gifts. Everyone has their preferences and nobody would want a generic gift for holidays. Furthermore, a personalized gift along with giving the item a premium feel also gives a sense of uniqueness.
There is a lot of scope and need for customization of corporate holiday gifts in the case of eatables and drinks. In addition to these items being subject to preferences, they are subject to dietary, religious and moral restrictions. However, the current developments in the corporate gifting industry have made it a rather easy task.
The nature of the business relationship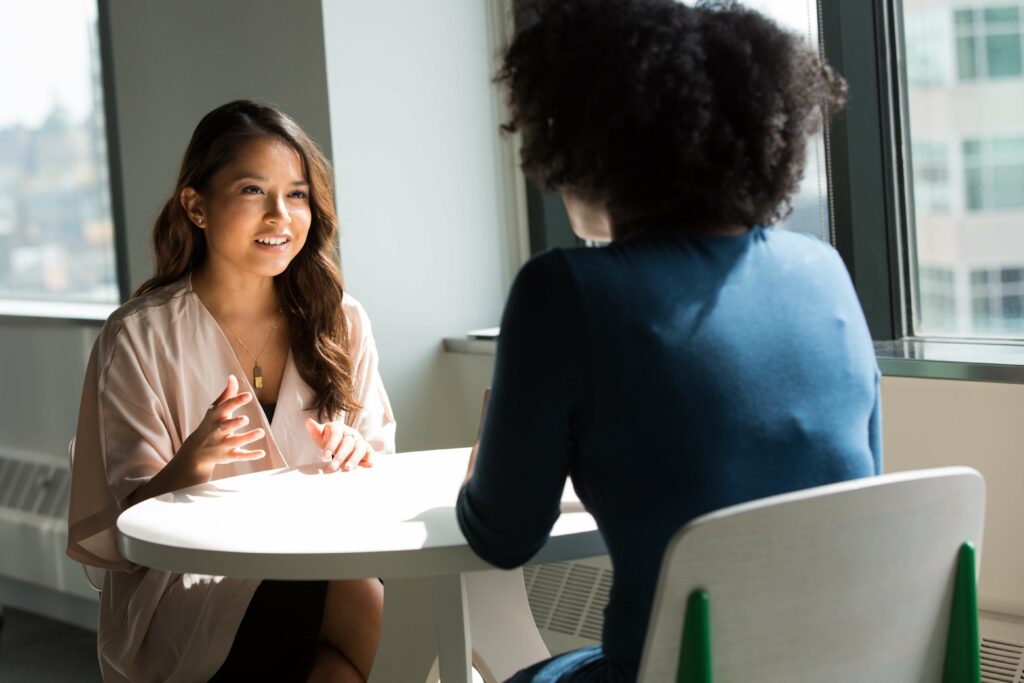 Each business contact brings about a different level of impact on the company. So it would be unfair for everyone to receive the same gift. With that being said, while the influence the client currently brings to the company must not be overlooked, the potential benefits a prospect might bring along deserve attention as well.
While both clients and employees are crucial factors for the success of a brand, there should be a considerable difference between both gifts.
1. Clients
The capital that the clients bring along through sales is what keeps the brand running. It is crucial for businesses to retain the allegiances of important clients who account for significant portions of the sales. The holiday season might be all about giving and positivity. However, you would not want to gift the same item to your most influential client and other clients of lesser relevancy. Furthermore, it does not make sense to gift a person an item that is more expensive than the value they bring. As long as there is significant potential in the prospect.
2. Employees
If clients are the engine that keeps the brand functioning, employees are the fuel that empowers the engine. It is crucial for organizations to keep the morale of their workers high. If the laborers feel they are not rewarded enough, it could turn out disastrous for the company. Depending on the hierarchy of the employees, corporate Christmas gifts may be customized.
Sending goods to various employees of an office within a city is a tedious task. In addition to that, the current situation has allowed/forced employees from various cities across the globe to work together digitally through the concept of a home office.
Holiday gifts are meant to be memorable and leave a lasting impression. You would not want to put in hours of effort and hundreds of dollars only for the gift box to arrive damaged or delayed. There is nothing more harmful to the reputation of the brand than gifting clients with damaged products in tampered boxes. Proper packaging and reliable logistic services are imperative factors to be considered in corporate gifts.
You might be all excited about the holiday spirit and gifts and Christmas trees. However, remember that not everyone celebrates Holidays the way you do. Few might celebrate other festivals due to differences in beliefs. On the other hand, few might be against all sorts of fun or celebration. So it is important to be sensitive and remember the difference in faiths while deciding on holiday gifts.
Other Corporate Holiday Gifts to Consider
1. Office supplies
It is the duty of employers to keep employees motivated to ensure productivity. Gifting the employees with sets of office supplies is a great way to do so and a practice that has been followed in corporates for years now. A Simple pack of supplies that increases the comfort and convenience in day to day work can go a long way. Furthermore, personalized office supplies do give the item an added feel of novelty. A list of examples under this category includes sets of customized stationery or water bottles, personalized day planners, notebooks, office bags or backpacks. Sending clients sets of personalized supplies is a great way to increase exposure and an easy method to create lasting impressions.
2. Company Apparels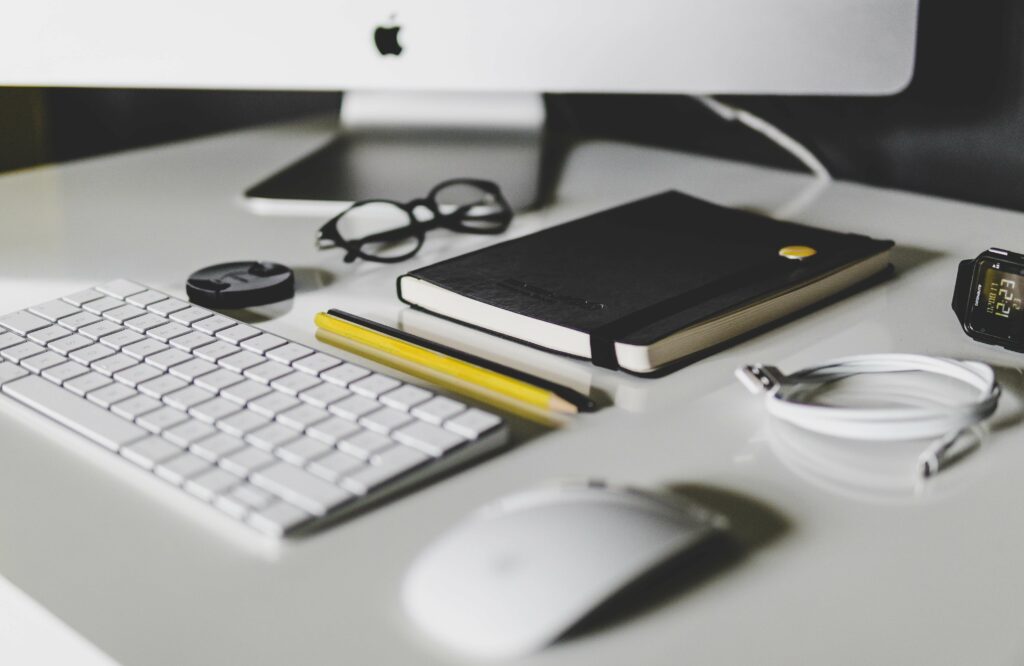 Yet another corporate gift that has been around for a long time, company clothing is a perfect holiday gift idea. Few companies might hesitate to consider the option as it might be viewed as an apparent promotional strategy. However, the right balance between branding, aesthetics and comfort should make apparel the perfect holiday gift idea. In fact, employees who are proud of the company would wear these items with immense pride. They might even ask you to send more of those to give to their family members, which in turn would serve as excellent promotional items. Items that make this list are T-Shirts, caps, hoodies, sweaters, bags etc.
3. Corporate parties
Throwing a corporate party can be the perfect way to show your appreciation for clients and workers. A communal gathering can create a much more lasting impression than sending any materialistic gifts could do. This is largely because the motive of a party ticks every box in the holiday spirit checklist such as getting together, sharing food, drinks and love. Toast parties, along with creating a memorable event in which your associates connect, dance, carouse and enjoy, also create a great beginning for the upcoming year.
4. Donations
Giving gifts can put you in a tricky situation if you are unsure what you want to send to the client. Furthermore, few might find it awkward to gift contacts with whom they are yet to form a close bond. In such situations donating to a cause or charitable organizations with whom they are affiliated is an excellent manner to show that your business stands for a good cause. Demonstrating that your values align with the client's can create a lasting impression and can go a long way in creating a strong connection. Additionally, helping those in need at this time of the year is truly a priceless holiday gift.
5. Alcoholic Beverages
A corporate gifting option that might be considered inappropriate at any other time of the year but a suitable and rather traditional option for holidays is alcohol. Choices are endless when it comes to alcohol. Wine, rum and whiskey are easy and traditional options. However, you can try something fancier and more Christmasy such as Eggnog or Poinsettia.
6. Gadgets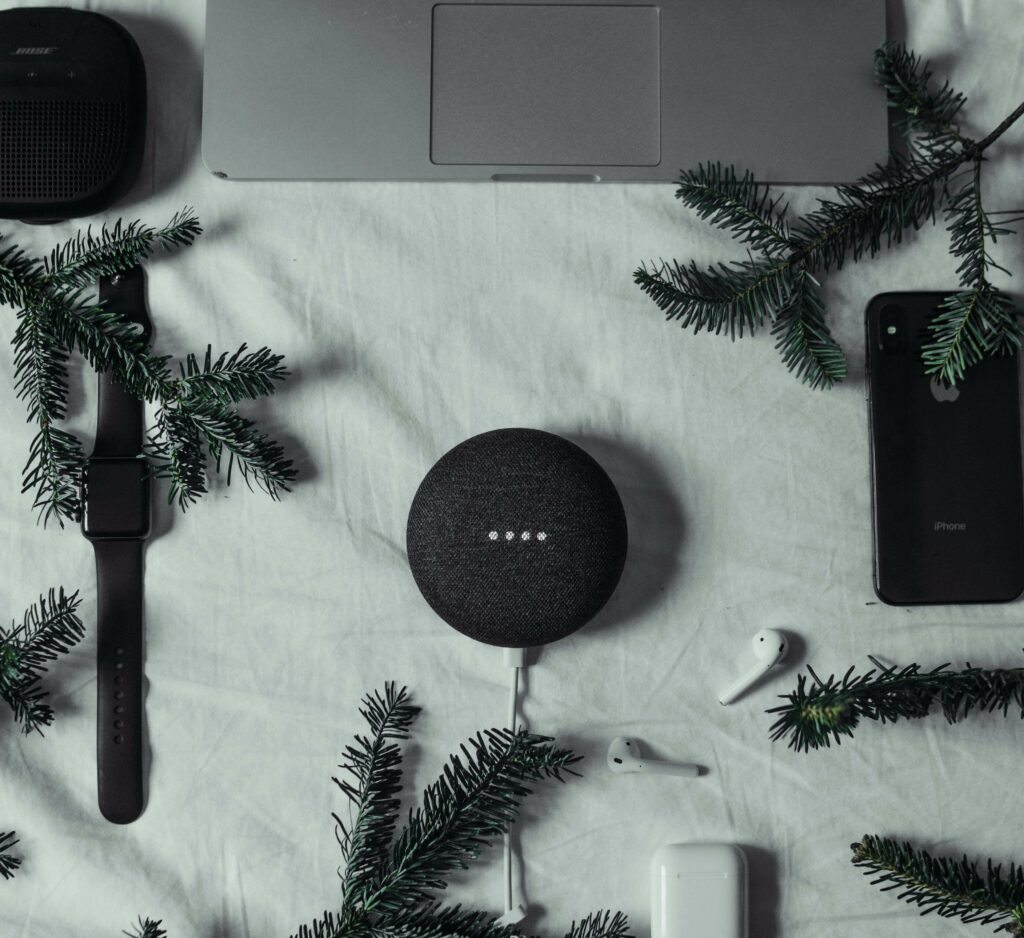 Tech products might not be the cheapest option when it comes to options for holiday gifts but something that is certainly rewarding for those deserving.

Furthermore, you might look for cheaper yet fancy or essential alternatives. It is certainly worth gifting your employees with upgraded gadgets or smart accessories to improve their productivity making it a win-win situation. Headphones, cables, speakers, desks and other smart or wireless upgrades are options to consider.
It also shows that you are interested in the quality of their work and life balance and want them to have quality tools. Maybe they have been putting off getting the gadget for themselves and that makes this all the more special.
7. Plantlings
With the ever-increasing conscience towards sustainability, gifting plants during holidays has begun to pick up momentum. Plantlings can be great thoughtful options for those who want to stay away from conventional options. Plantlings are a great way to decorate the living space. Especially succulent plants add character to your workplace and are also easy to maintain.
8. Food and beverages
There are plenty of options when it comes to gifts that fill the soul and tummies of your business contacts. Packs of baked products or confectioneries are the traditional items you can't go wrong with. Maybe sending a box of pantry items could be a more thoughtful option. However, with the increased awareness of health and fitness, guilt-free sets of snack packs and drinks are plentiful in the market nowadays.
Conclusion
There is very little margin for error in corporate gifts as they can make or break a business relationship. When done right, holiday gifts along with the holiday spirit can create a lasting impression in the hearts of the clients and employees. However, any aspect of adversity in the gift could be disastrous to the image of the business. So you need to put in a lot of time, research and care to arrive at the best gift. There is where corporate gifting experts such as Snackmagic step in. So that you can be assured your contacts receive the most exciting, special and personalized corporate holiday gift.