Remember fidget spinners? Rubix cubes? Stress balls? Forget all that. SnackMagic's Work & Play menu takes it to the next level.
Who doesn't love a new toy? Especially on your desk. Some workplace toys, according to science, may give a momentary break from more difficult jobs, allowing workers to relax, while others may inspire productive fidgeting while you focus on something else.
A new line of work gadgets aimed at lowering tension while encouraging creativity could be the ideal present for any occasion. The SnackMagic Work & Play menu opens up options for gift recipients to quirky knick knacks that bring a shimmer of child-like curiosity to the mundane day to day.
With a huge variety of products ranging from self-care, to kids toys, and even stuff for your pets, the Work and Play menu is a unique addition for the gifting service we provide, especially when combined with our huge selection of snacks, beverages, and pantry items.
Here are the top 10 essential items that you didn't know you needed for you WFH space:
1. Maki Tacks – Sushi Pushpins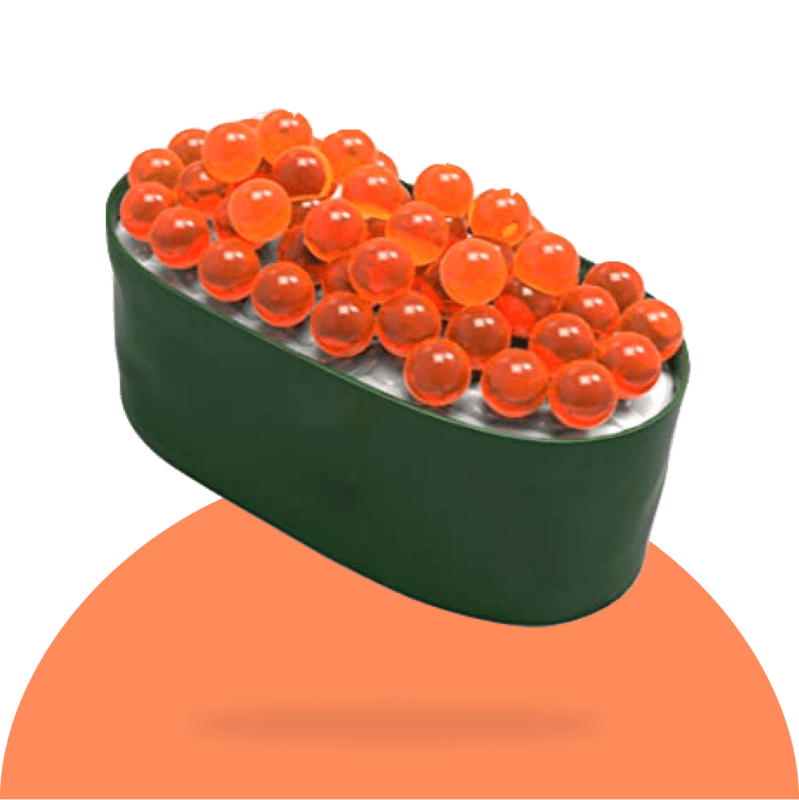 Serve up some raw amusement for your pinboard… Keep this perfect portion of sushi by your corkboard and you'll be ready to pin up pictures, tickets, menus, or whatever you like. Each pearly little fish egg is a handy pushpin, and the maki is a perfect pincushion. Fresh and ready when you need it. 50 tacks per set.
2. Desk Dumpster – Pencil Holder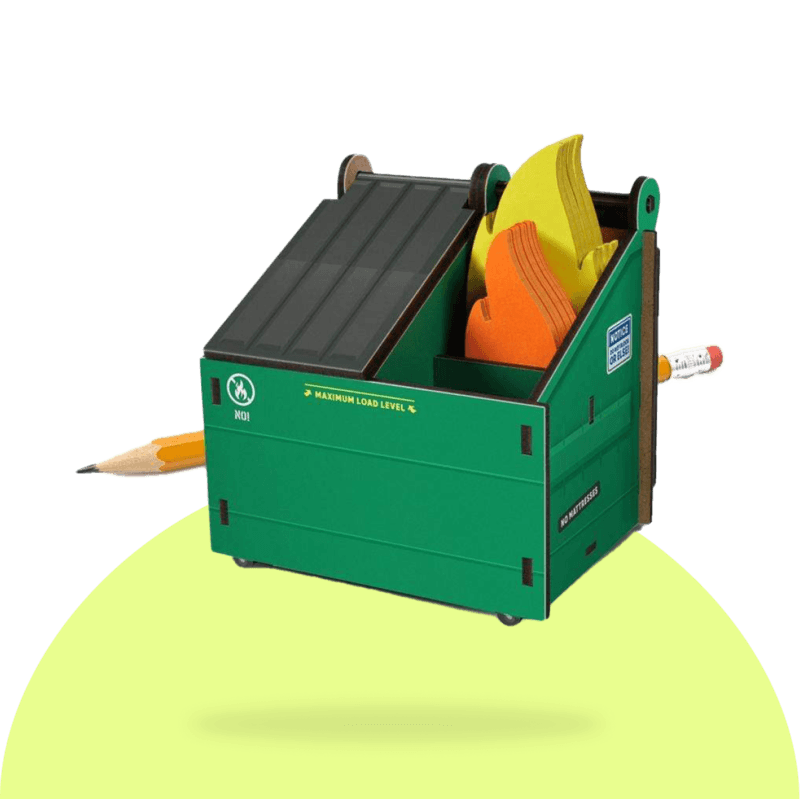 When work has you down in the dumps… This dumpster-fire desk caddy is a functional way to display the ultimate metaphor for modern times. Each Desk Dumpster includes a set of over 100 flame notecards with 3 compartments to store pens and pencils. Made of durable MDF, flat-pack construction with simple pop-together assembly.
3. Nosey – Minty Mask Spray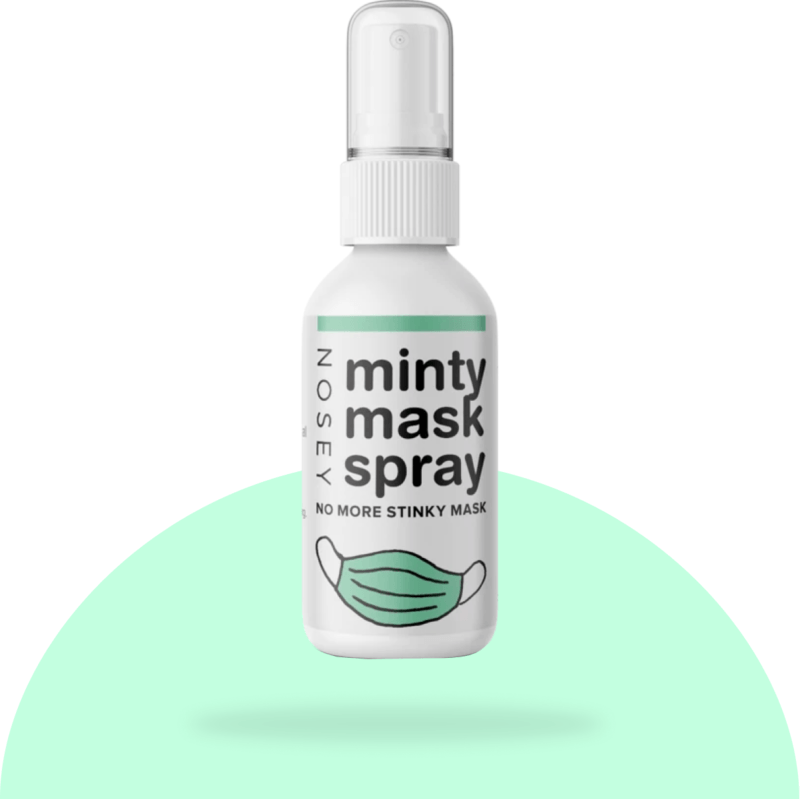 A natural solution to a new problem. Mask breath is a very new and very REAL issue. Putting on your mask without brushing your teeth? Not recommended. But if you're in a cinch, keep your mask fresh all day with this spray–think of it like a breath mint for your face mask!
4. Gin and Titonic Ice Tray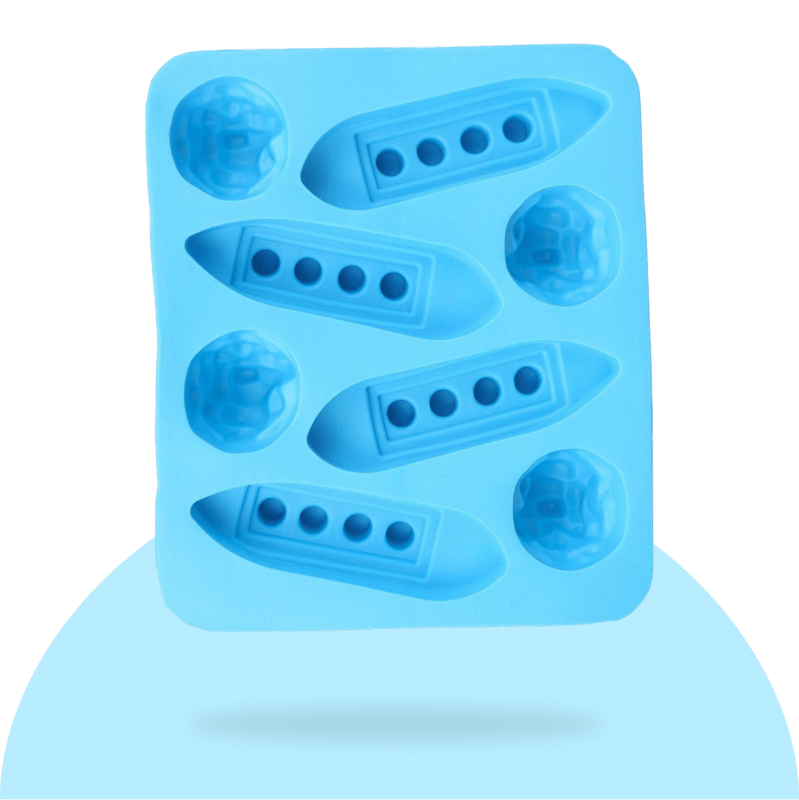 Sink one in your drink. With four ocean liners and four icebergs in each Gin and Titonic – just add gin, Leo DiCaprio, and Kate Winslet for a perfect party.
5. Wine'o Bottle Bag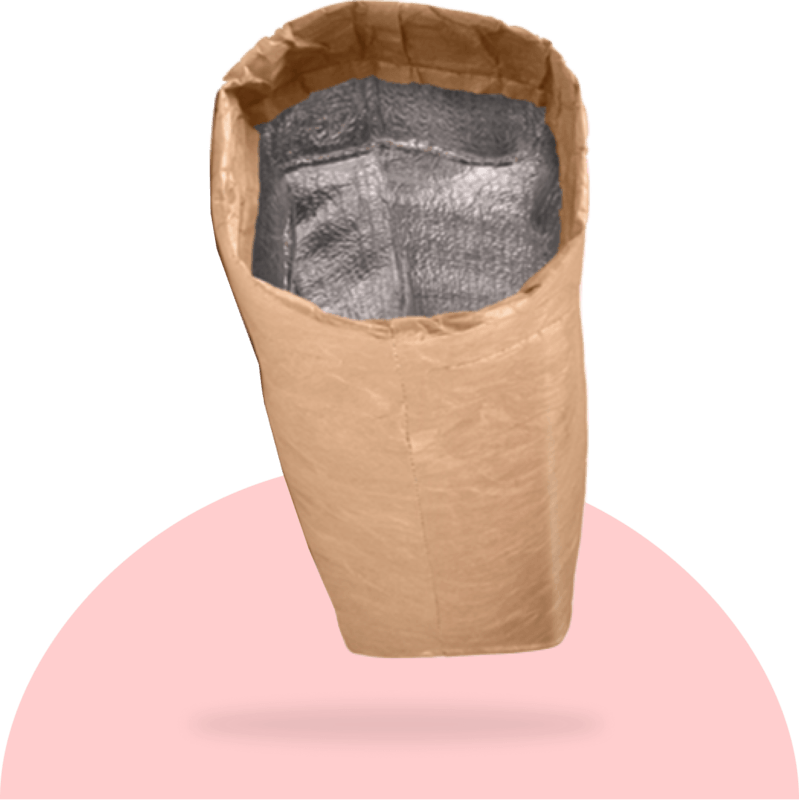 This insulated bottle cozy has some real street style. Wine'O may look like a run-of-the-mill paper bag, but it's really super-strong non-woven fabric that's quilted and insulated to keep the chill in your chardonnay. Naturally, it's reusable – so anytime you need to tote a bottle, it's in the bag.
6. Ninjabread Men Cookie Cutters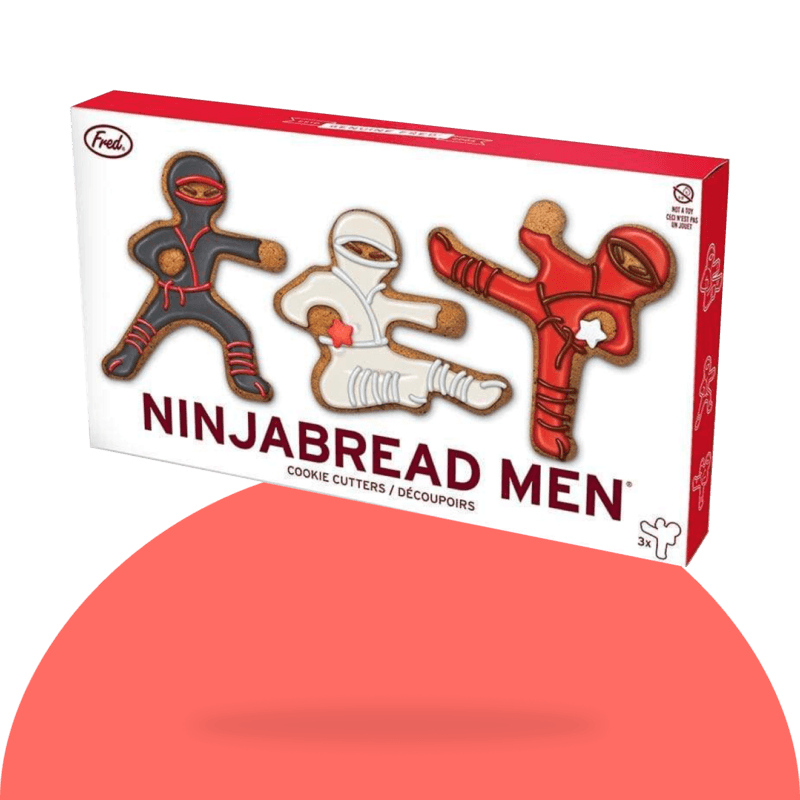 These stealthy warriors are set to sneak into your kitchen and stage a cookie coup! Cut, bake, decorate…and then watch them disappear. Ninjabread Men are molded from rugged, food-safe ABS plastic. Includes 3 different cookie cutters, packaged in a clear, recyclable, peggable gift box.
7. Tortilla Bag Clips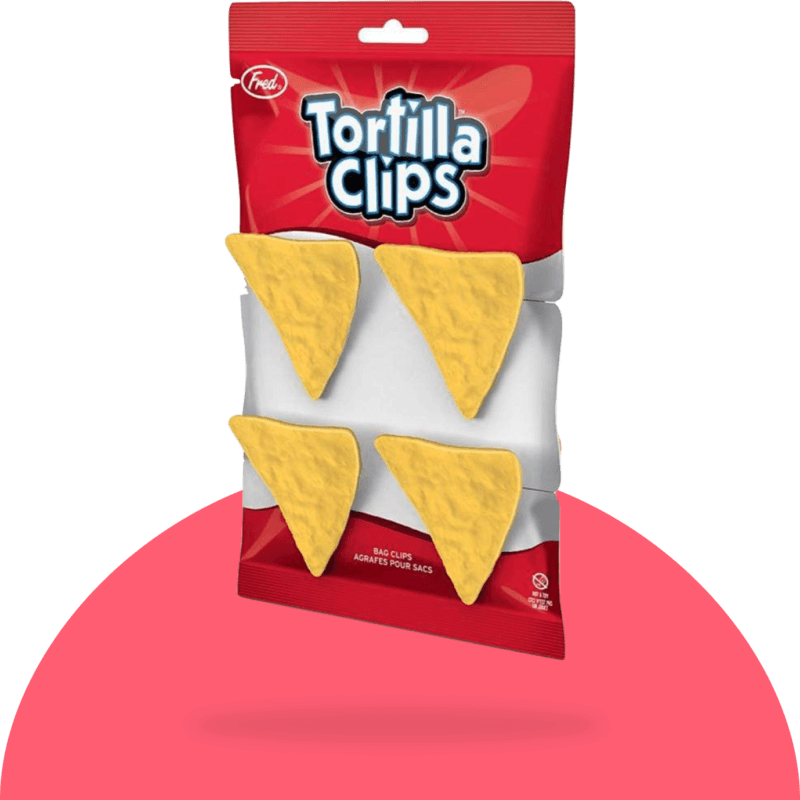 For the ultimate chip-sters, keep your snacks fun and fresh with this tortilla chip bag clip! Fred's TORTILLA CLIPS is a set of 4 bag clips that are so handy we bet you can't use just one. The realistic tortilla-chip clip is double sided and is constructed from durable ABS plastic.
8. Cupanion Bottle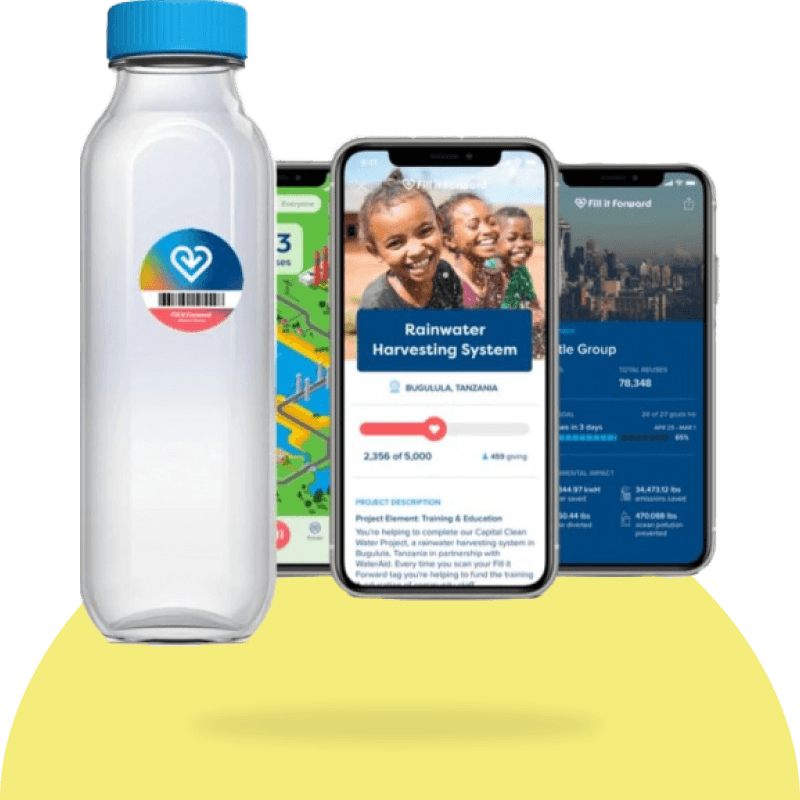 This 18oz reusable water bottle is not like any other. Every bottle ships with the Fill it Forward tag and app. With the app, you can be a part of a community that is always giving. Every time you scan your Reuse Tracker, they contribute to charitable projects around the world. You can track the progress of the projects and they'll update you as projects are completed. Join Fill it Forward groups based on your organization or join open group
With Fill it Forward groups, you can track your collective impact and check out which users are leading the way with the group's leaderboard. Every time you reuse, you are making a positive impact on the environment. With the Fill it Forward app, you can easily track waste diverted, emissions saved, and how much ocean pollution you have prevented.
9. Crush and Color: Idris Elba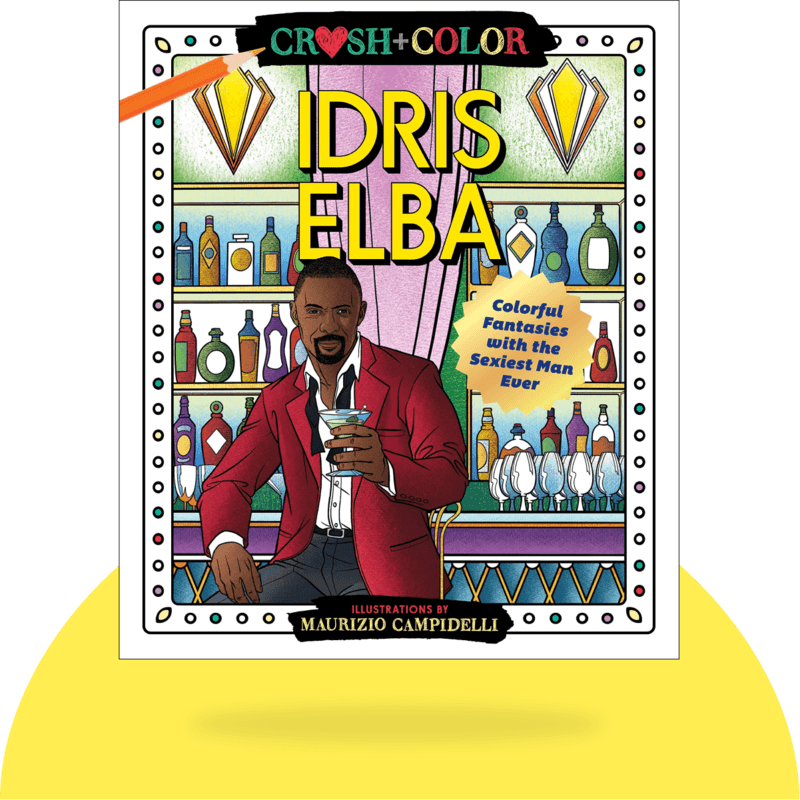 Idris Elba is a coloring book of daydreams with one of the world's most enticing leading men. Inside you will find dozens of unique scenarios showing what living in a dream world alongside Idris Elba could be like.
Color along with more than 35 lifelike illustrations of Idris in his element―or in yours―from DJing a concert, reigning supreme as kickboxing champion, and working on the set of a film, to preparing a romantic dinner, exploring a waterfall, and sinking into a bubble bath.
10. Kids Sunscreen Combo Pack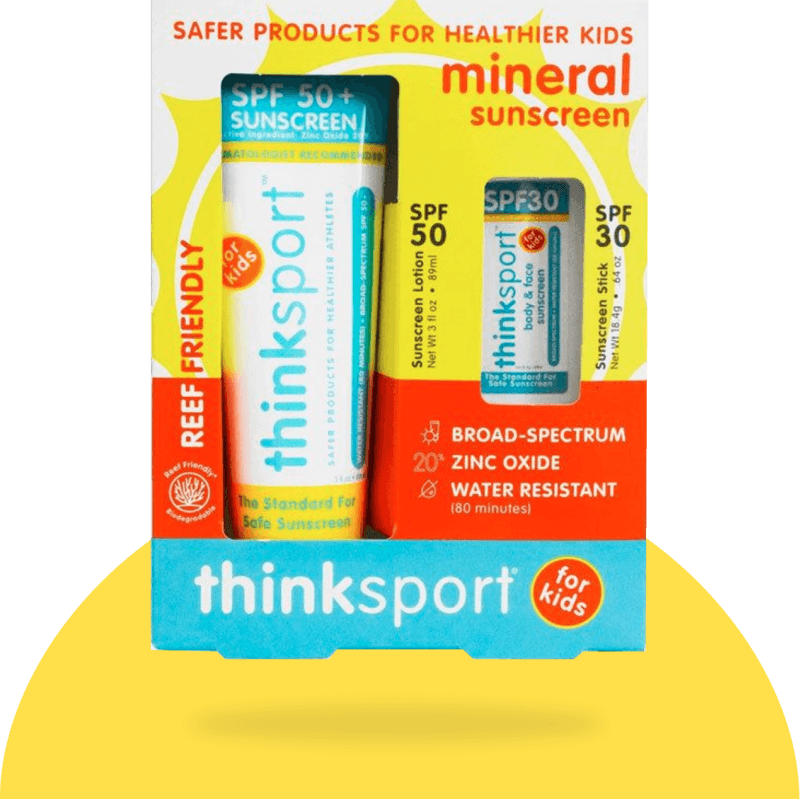 This is probably the most essential WFH item, as you never know where your office will be next. Whether you're on your deck, or answering calls on the beach, you always need SPF on hand. Combo Pack includes Thinksport SPF 50 Safe Sunscreen and Thinksport SPF 30 Stick.